SAVE THE DATES...& ADVISE WHEN OPEN FOR BOOKING: Bahamas Tiger Beach "TIGERS & SHARKS!!! Oh My!!"  April 24-May 1, 2021
See more pictures HERE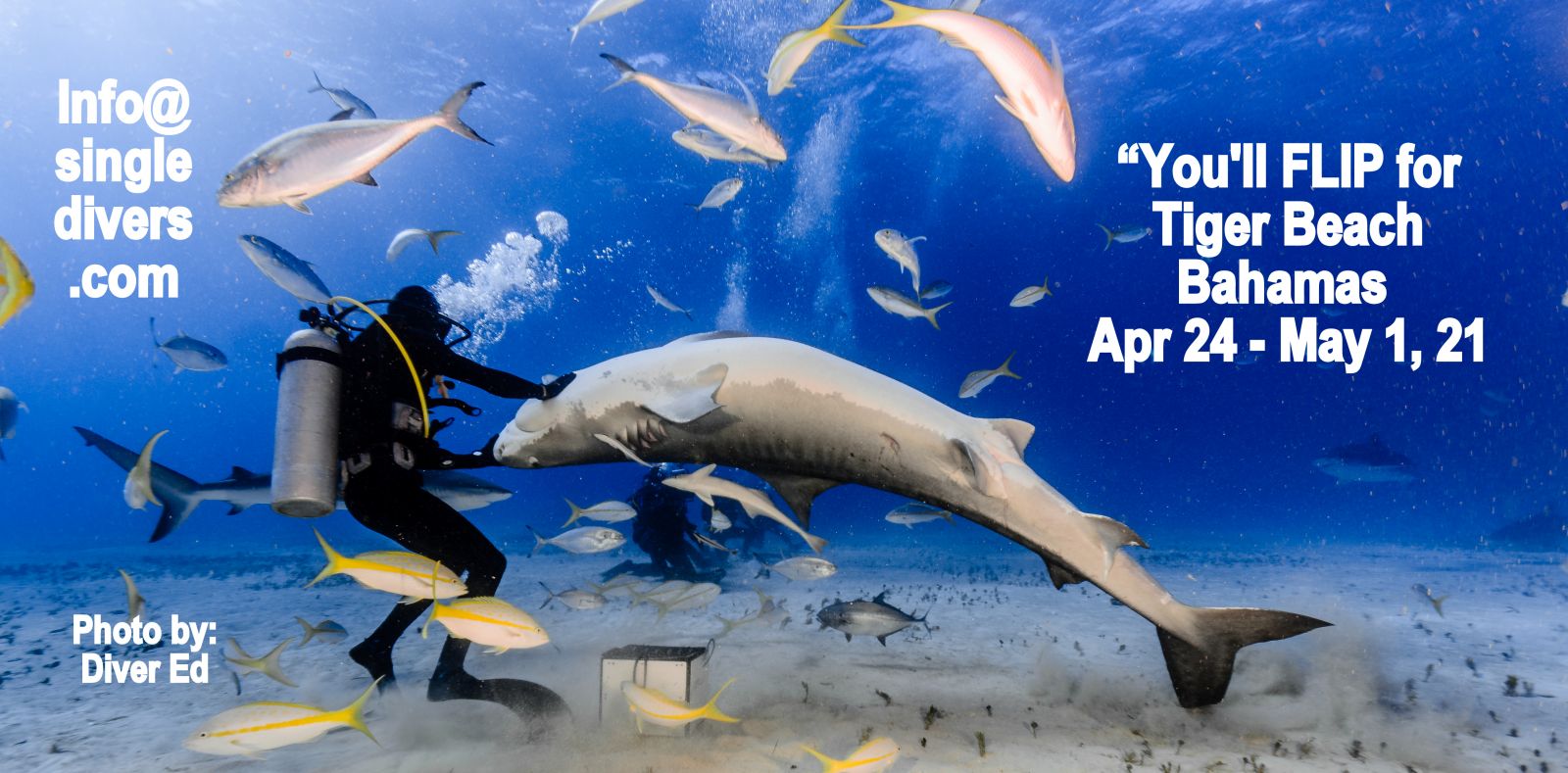 We will have full details on this amazing trip soon! Please start the planning process to join us!
Date:  April 24- May 1, 2021
Where: TIGER BEACH and Westend Diving (if possible)
How:  via Aggressor Liveaboard (we have specifically chosen per the crew the BEST DATE for TIGER SHARKS...so join us!)
Why: Sharks are the apex predators and the world ceases to exist as we know it without them. They have been wrongly maligned and vilified when in fact they are beautiful and magnificent creatures! Oh and they are also pretty shy usually avoiding divers UNLESS you have shark "kibbles & bits" for them. However Tiger Beach in the Bahamas is home to numerous LARGE Tiger Sharks and we can be up close and personal YET ALSO BE VERY VERY SAFE!!!  So don't miss the most active week for the Tigers all year long.. the first one of the season which we have lined up for 2021!!!
Pricing: Pricing starts at $2895 with cool early booking discounts that will take a 'bite' out of your total price!

Other Interesting Stuff: This will be our first trip EVER to Tiger Beach and our Bahamas crew from our Oct 2018 trip convinced WE NEEDED TO DO THIS!!! They gave us super tips and intel on when to go and how to maximize the trip....So stay tuned...
What:  Save these dates....simply post in this topic to have us add your name to the "I'm Interested List" and we will let you know when this trip is open for booking Or you can send an email to trips@singledivers.com with your screen name, email you used to register on the SD.com site with and that you'd like to be added to the notify list!
NOT A MEMBER YET?  Simply click on REGISTER in the upper right and CREATE A FUN SCREEN NAME such as WreckWench or ScubaPunk or CajunDiver or Luv2Dive etc and then you can post to SAVE THE DATE yourself! (Note only upgraded members of our club can book our trips so get a head start on that process now!)
NEED HELP?  Email trips@singledivers.com or admin@sngledivers.com for assistance.
ADD MY NAME TO THE NOTIFY LIST (just login and post below to be added to the list):
1.  Kamala aka WreckWench
2.  Maura aka NeedAdventure
3.  Marcia aka LovesToDive
4.  Jose aka Jesterdiver
5.  Jenny aka Tabeak
6.  Susan aka resqdew
7.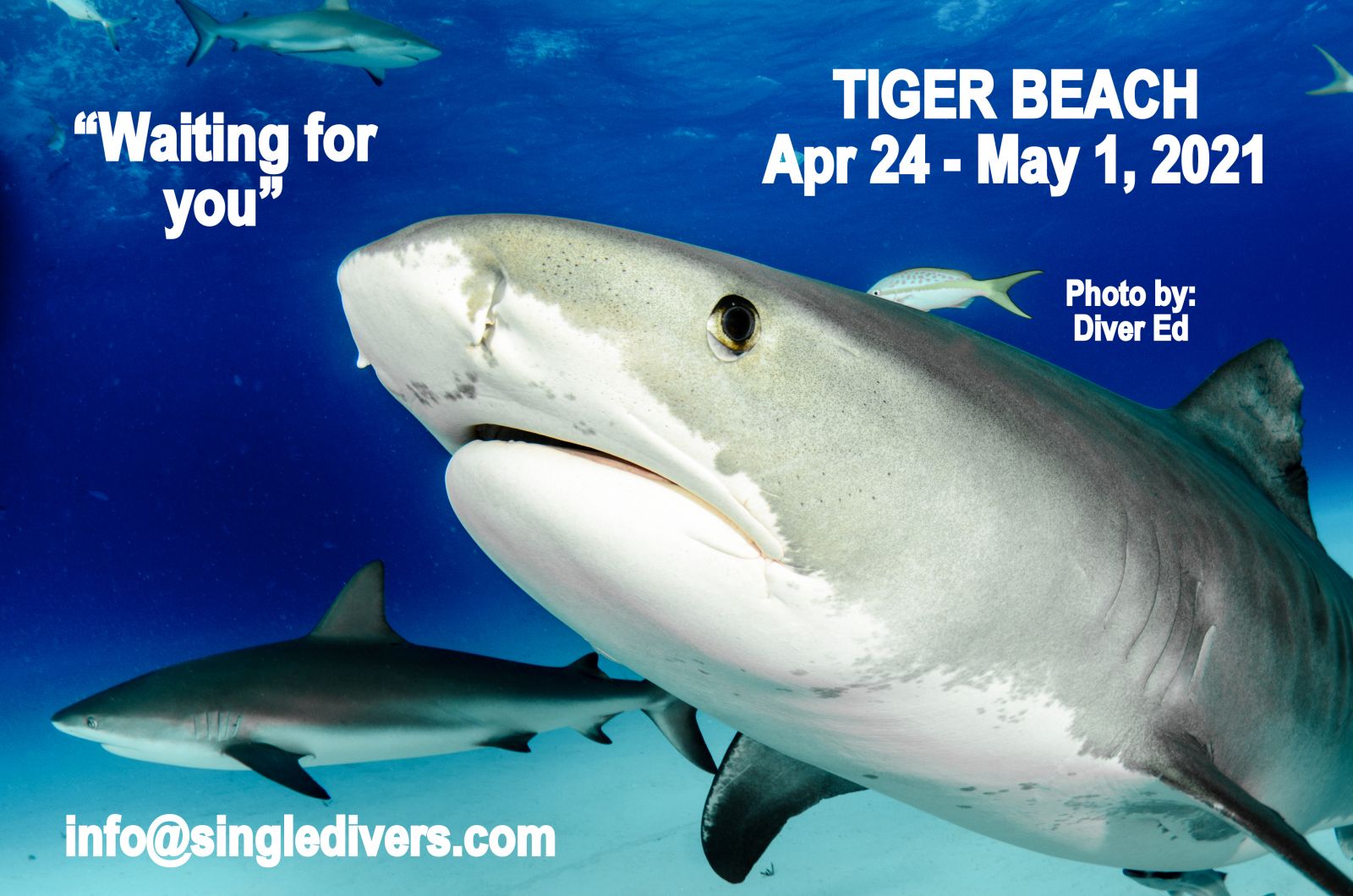 Edited by WreckWench, 08 February 2020 - 12:01 PM.