Due to the mass interruption of travel, work and life in general we have been forced to consolidate our Roatan Trips this year into 1 offering. We are consolidating into Dec 5-12, 2020 at Mayan Princess. We will be looking into the future to offer our full blown Roatan Rodeo featuring our beloved multi-resorts!
NOTE: Dominica will now be Nov 14-21, 2020 and Nov 21-28, 2020 if you'd like to join us to another isle of divine diving...Dominica!
SAVE THE DATES.... ROATAN TURQUOISE BAY
NOTIFY ME WHEN OPEN FOR BOOKING LIST:
THOSE WANTING TO BE NOTIFIED WHEN THIS TRIP IS OPEN FOR  BOOKING AND ALL AMAZING EARLY BOOKING DETAILS: (we list your name and send a PM the day the trip is opened for general booking. If your premium membership is not updated then we send an email out within 48 hrs of opening for general booking to let you know. You will need to upgrade your membership [see HERE for how] and then you can sign up for the trip. Save time and upgrade now to ensure you get the spot you want!)
 Kamala aka WreckWench

 Gerry aka Fairfield59 - notified we are consolidating into 1 week... Dec 5-12, 2020 @ Mayan Princess

 
Location: Roatan Week 2 of our CROWN JEWEL TRIFECTA aka "The North"
Dates: Nov 28-Dec 5, 2020
Resort: Turquoise Bay
Dive Operator: Subway Divers
Water Temp: low to mid 80's
Air Temp: 80 - 90F
Current: Mild
Visibility: 60 to 90 feet
Experience Level: Beginner to Moderate
Known For:  Toadfish, nurse sharks, turtles, spotted eagle rays (and last year a mobila ray aka similar to a manta ray) Caverns and swim-thrus as well as PRISTINE NEVER BEFORE DOVE SITES!
 
In the Caribbean it's always sunny and breezy during the days, but it's also warm and charming over the nights but beware of PIRATES!!!  Roatan has always been a pirate's haven and once again the island will crawl with PIRATES...thanks to our massive Pirates & Wench's Costume Contest!!  
The BIGGEST PIRATE OF THEM ALL will be PUP THE SCUBA COWBOY who will do live concerts, dive with us and HUNT LIONFISH!!!
This will be our FAREWELL TO ROATAN and ROATAN RODEO Single's Week...LOADED with 3 boat dives a day for 5 days, all meals, sodas, water and PREMIUM alcohol + Pup the Scuba Cowboy + Diver's Yoga + PIRATES... Roatan is an easy location for all levels of divers. No special qualifications required.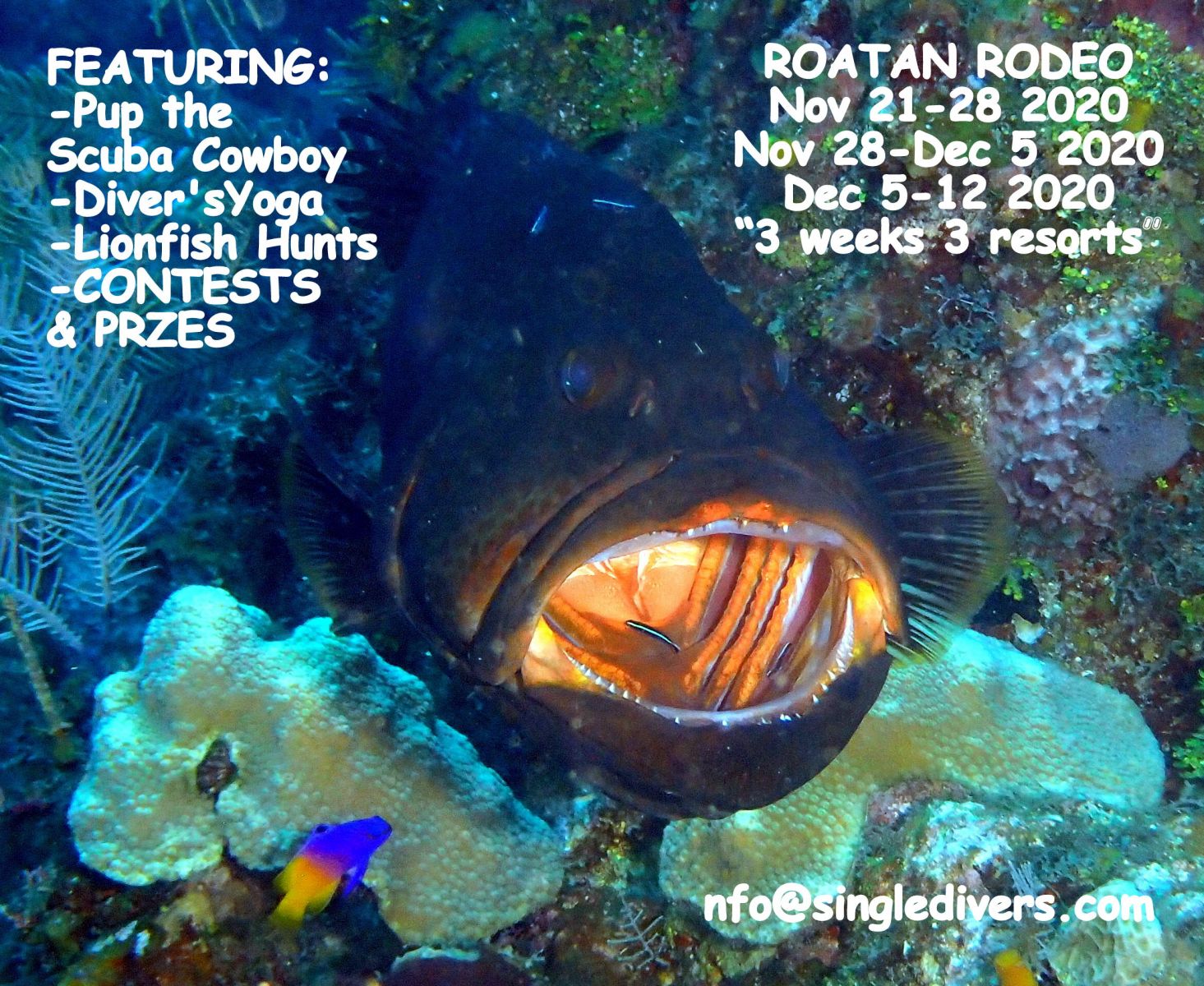 Pricing:

TRIP PKG PRICING:

Turquoise Bay has traditional 'plantation styled' accommodations many of which are ocean facing.  The resort is more geared for solo  "Pirates & Wenches" meaning for individuals... so come "solo" or grab your favorite "pirate" or "wench" and head down the Caribbean for this FAREWELL TOUR THAT CAN'T BE BEAT!
Oh yeah...there will be few quarters for "couple's mates" and lots of options for any pirate wanting a SOLO room so be prepared to reap a pirate's reward' for discovering THIS JEWEL in our ROATAN RODEO TRIFECTA!!! 
Rooms will range from approx $1500 d/o to $1700 s/o
 What's Included:
ALL INCLUSIVE PREMIUM SINGLE'S WEEK PACKAGE LOOKS TO INCLUDE:
7 nights beautiful accommodations at Turquoise Bay...Diving the North & the Marine Park!
5 days 3 tank boat diving with resident dive shop on property  (no shorediving this week but check out week #1)
BONUS boat dive Friday morning if your flights are later on Saturday afternoon.
Breakfast, Lunch & Dinner including Beverages with your meals (served buffet or ala carte style)
All Drinks including water, soda, juice, house wine, domestic beers & domestic liquors & PREMIUM ALCOHOL
3 Private Welcome and Farewell Parties
Transfers from Airport to the resort and back
Air fills, tanks, lead and weight belt
Lockers for gear (don't need individual locks)
Welcome Beverage upon arrival & group orientation meeting after last group of divers arrive
Communication Center in Lobby for Ongoing Event Updates
Costume Contest with Huge Prizes - Yes it will be a FULL BLOWN ROATAN BASH THEMES and we'll have prizes for the best Costumes and the MOST ORIGINAL Costumes!!! So get creative!!!
FREE Product Demo's by Big Blue Dive LIghts + LOTS OF GIVEAWAYS!
FREE Events & Workshops courtesy of the Partner sponsoring each week including DIVING YOGA, DIVING HEALTH & DIVING WELLNESS!!! Feel better and enjoy our sport more!
FREE CONCERTS by Pup The Scuba Cowboy!!!
Lots of Contests & PRIZES!
Massive PIRATES & WENCH'S COSTUME CONTEST with LOADS OF PRIZES
Resort amenities including horseback riding, kayaks and paddle boards
Chance to win FREE UPGRADE TO OCEAN VIEW ROOM!
& MUCH MORE!!!!
PACKAGE WILL PROBABLY NOT INCLUDE:
All options and extras listed below
Airfare to Roatan (Airport Code = RTB)
$10 Marine Park Fee
Premium non-alcoholic beverages such as smoothies 
Rental, instruction and retail charges
Resort and Diving gratuities usually 15% of base pkg (These monies go to the divemasters, boat captains and the boat crew as well as the entire dive support and hotel support staff that make our experience great. We will tip at the end and collect a group tip.)
Departure taxes (if not included in your airline ticket) - (approx US$35)
Instruction/Classes - will be available on this trip. Please let us know what you are interested in?
DIVE Insurance- is MANDATORY! DIVE insurance is VERY inexpensive. Even if you have insurance that you think covers DIVING ACCIDENTS and air liftsit is CHEAP to get a supplemental policy to ensure you are cared for.
TRIP Insurance- It is STRONGLY RECOMMENDED. See INSURANCE Tab below for recommendations.
Options & Extras:
 
OPTIONAL ADD-ON'S LOOK TO BE:
Nitrox including tax:

 

$155 Regular Price or 

 

$150 CASH

 
cf100 tanks:, $0 but very limited number available (see Extras & Add-On topic to request larger tanks)
Price to get certified OW $469

Regular Price

or

 

$455 CASH

Boat night dive

 

 

$65

Regular

Price

or

 

$63 CASH

 

(minimum 4)
Shark Dive (price + tax + transfer)

 

$145

Regular Price

or

 

$140 CASH

 

*takes about 3 hours the whole process...30 min ride each way, 45-50  minute dive, orientation, etc. so will be lieu of an afternoon dive) 4 min
Island tours of the island (price + tax + transfer).

:

$26

Regular Price

or

 

$25 CASH

 

(minimum 4)
Barbaretta Island Tour(price + tax + transfer)

 

$95

Regular Price

or 

 

$92 CASH

 

(min 10 divers & max 12 divers)
Deep Sea Fishing half day charter

 

$474

Regular Price

or

 

$460 CASH

 

(minimum 4)
Discounts & Rebates:

DISCOUNTS & DISCOUNT DISCLAIMER:
You must use the code when you book as they are not retroactive after you sign up UNLESS otherwise stated like the member rebate etc.
We are sorry for any inconvenience this may cause but the accounting expenses of manually trying to do the discount is far exceeding the discount amount making it very prohibitive to manage this way. So please be sure to use the discount code AT TIME OF INITIAL BOOKING.
NOTE: The EBD or Early Booking Discounts can only be used as follows:
When paying in full
When you first sign up
By the deadline given. After that deadline they disappear and the code will not work. (So please leave a buffer if you need to xfer money or have questions.)
Only one (1) coupon code can be used per order

 

Pay in full at time of Booking by ..... we will have LOTS of early booking discounts rewarding you for depositing and paying in full by various dates...
Social Media Discounts: 1 chance to win a FREE night dive or $50 gift certificate for purchases from anyone of our Corporate Sponsors or SD merchandise for signing up on our Facebook Trip Event for this trip AND for liking SD.com if you haven't already AND for sharing the FB Trip booking on your page! (Must do all three!) - To enter send an email to trips@singledivers.com with links to your postings along with ROATAN MAYAN SOCIAL MEDIA ENTRIES in the title
Cash Discount: Use our e-check option to pay for your trip and our

RED CASH DISCOUNTED PRICES

will be applied at checkout.
Active Duty Military Discount: $25 OFF Active Duty Military Discount for any active duty military of any country that fights for freedom. Thank you for your service. (Please be prepared to provide proof of service in person at time of check in)
Member Rebate: File for your $25 member rebate within 30 days after the trip for SD premier and above membership levels (See my forums signature for link to the forms forum or click on the green Paper Forms button at the top of the forums . If you are new to the site send an email to admin@singledivers.com to get the password. PLEASE follow the directions on the form for proper submission & processing.)
SAVE $75 by submitting your Documents within 21 days of booking this trip. If booking within 45 days of the trip please submit your documents within 3 days. Otherwise the $75 document processing fee will be added to your final invoice.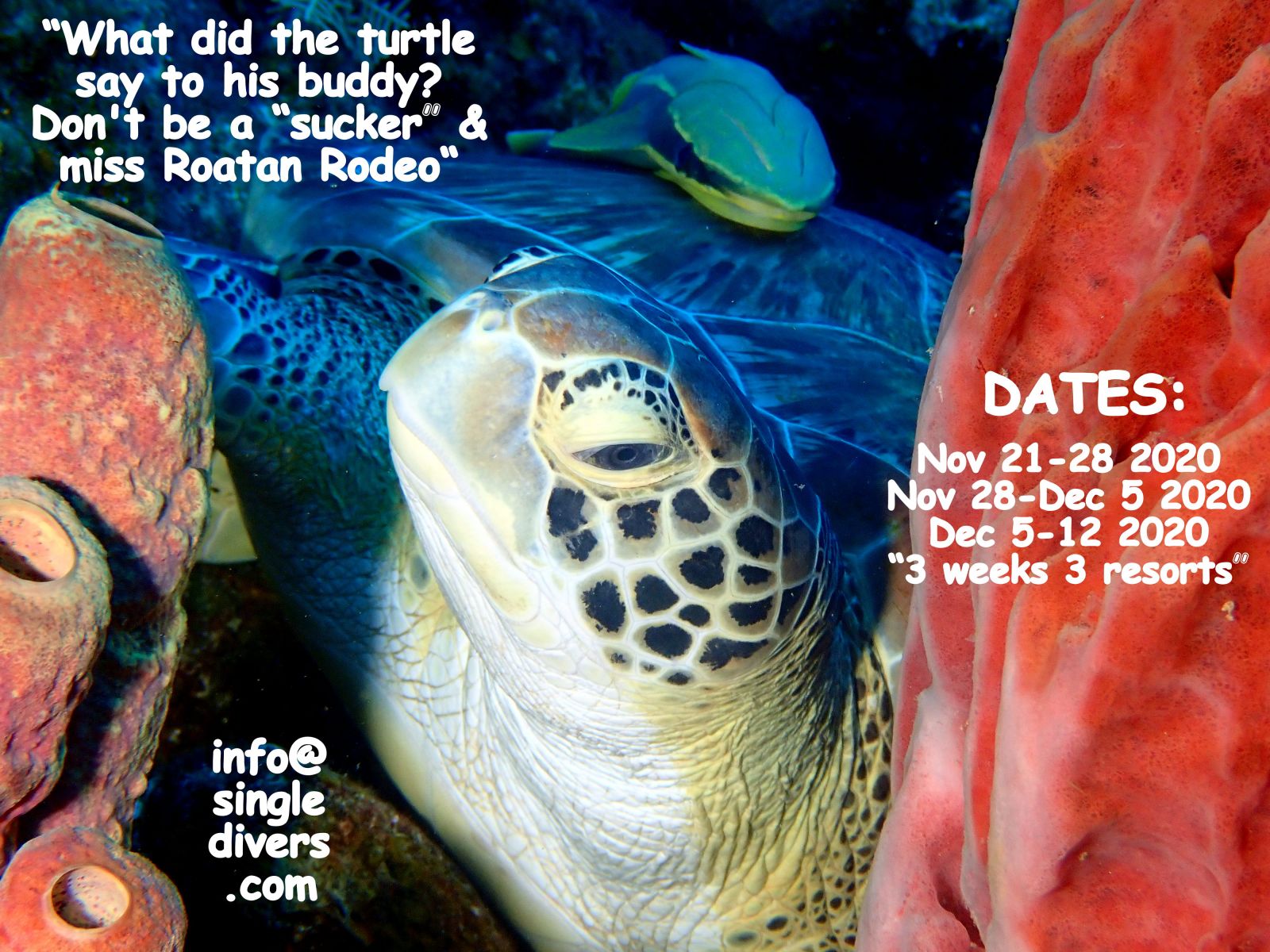 Accommodations:
 
Your retreat to Turquoise Bay on Roatan not only includes a relaxing stay in one of our Ocean View, Hillside View or Garden View rooms, but also exclusive access to a wide range of resort amenities.
Cool off in our tropical pool or sunbathe on the terrace overlooking the beach and sparkling waters of the Caribbean Sea. Guests can also enjoy the privacy and tranquility of the longest private beach in Roatan. Our white sand beach has palapas and palm trees offering shade, beach bar, lounge chairs and a volleyball court. Our bay is protected by a mangrove island and the off-shore reef so the water is calm and perfect for swimming, or exploring with our complimentary paddle boards and kayaks!
Enjoy full waiter service at your beach chair and poolside.
Whatever you desire, the Concierge at Turquoise Bay is here to assist you. We can provide dining recommendations, resort and island information, tours and activities and assist with car rentals and taxis. Our staff can create individual and customized tours, dinners or special events. Let us know how to make your vacation extraordinary.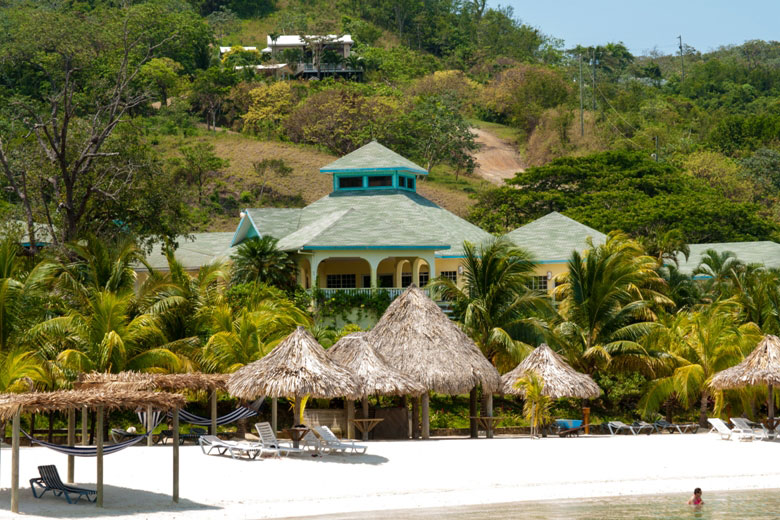 Entertainment by Pup Morse the Original Scuba Cowboy!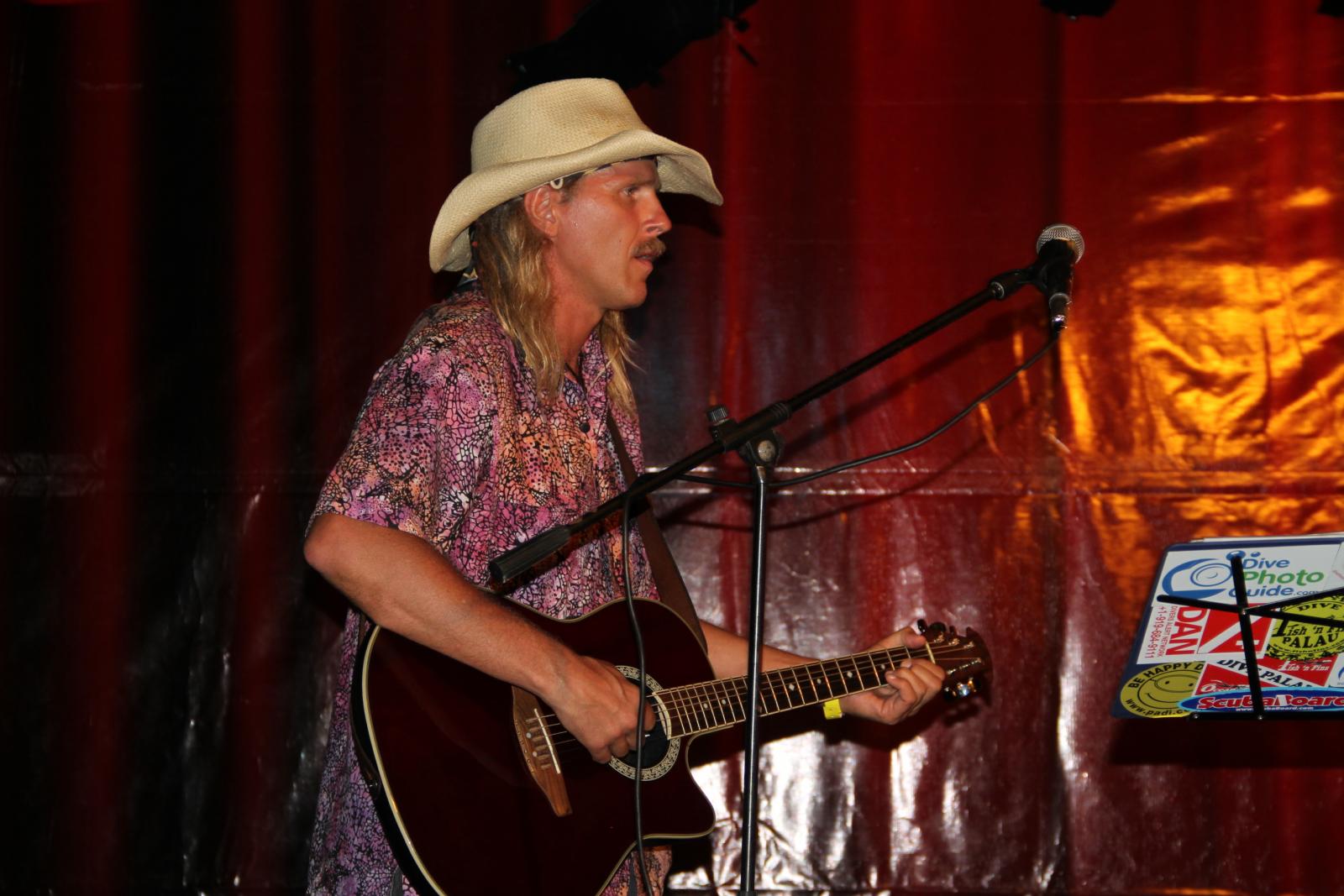 OUR INFAMOUS "PIRATES & WENCHES"  Costume Contest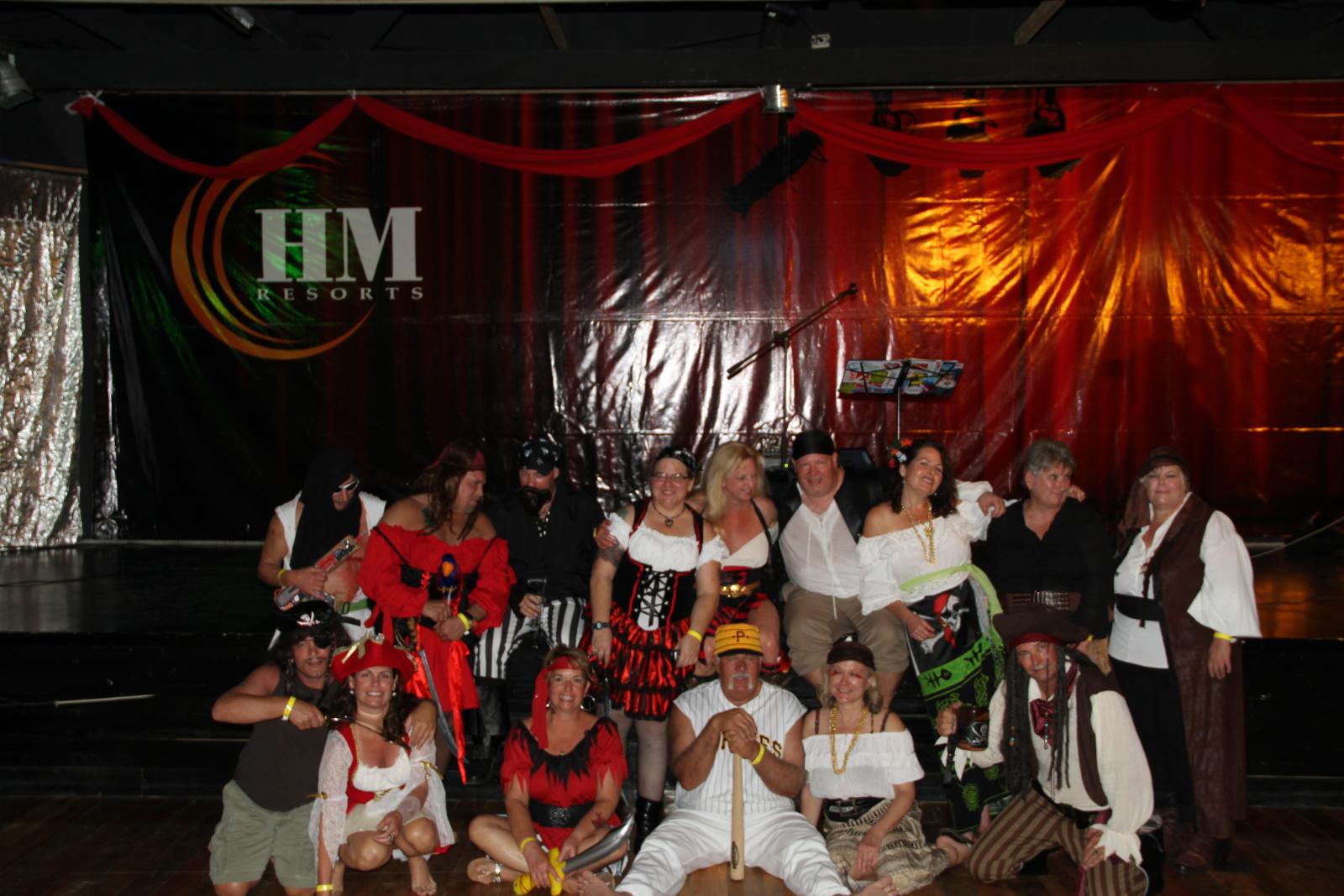 FULL DETAILS COMING SOON!

Don't forget to ask us to add you to the NOTIFY ME WHEN THIS TRIP IS OPEN list!
Edited by WreckWench, 08 May 2020 - 06:47 PM.