SAVE THE DATES.... BEST OF COZUMEL
NOTIFY ME WHEN OPEN FOR BOOKING LIST:
THOSE WANTING TO BE NOTIFIED WHEN THIS TRIP IS OPEN FOR  BOOKING AND ALL AMAZING EARLY BOOKING DETAILS: (we list your name and send a PM the day the trip is opened for general booking. If your premium membership is not updated then we send an email out within 48 hrs of opening for general booking to let you know. You will need to upgrade your membership [see HERE for how] and then you can sign up for the trip. Save time and upgrade now to ensure you get the spot you want!)
Kamala aka WreckWench

 
Location: Roatan Week 1 of our CROWN JEWEL TRIFECTA  aka "The South"
Dates:      Nov 21-28, 2020
Resort:    Media Luna
Dive operator:  Aqua Adventures
Water Temp: low to mid 80's
Air Temp: 80 - 90F
Current: Mild
Visibility: 60 to 90 feet
Experience Level: Novice to Moderate
Known For: Walls, incredible house reef, amazing shore diving, frogfish, octopi, massive sponges, iconic dive spots such as "Calvin's Crack" & "Mary's Place" and large quantities of squid this past year.
Clear and warm waters, great visibility, dramatic walls & swim-throughs. Turtles will accompany most of your dives, Moray Eels,Eagle Rays, Groupers, Barracudas and an incredible variety of small creatures like Flamingo Tongues, Blennies, and many many more together with a new entry like, the Lion Fish just lately and involuntary introduced to our eco system. This will be the FINAL Single's Week ever...LOADED with 3 boat dives a day for 5 days, all meals, sodas, water and local/house alcohol and UNLIMITED shore diving; Diver's Yoga, Pup the Scuba Cowboy, Lionfish Hunts, & PIRATE'S!!!
Roatan is an easy location for all levels of divers.  No special qualifications required.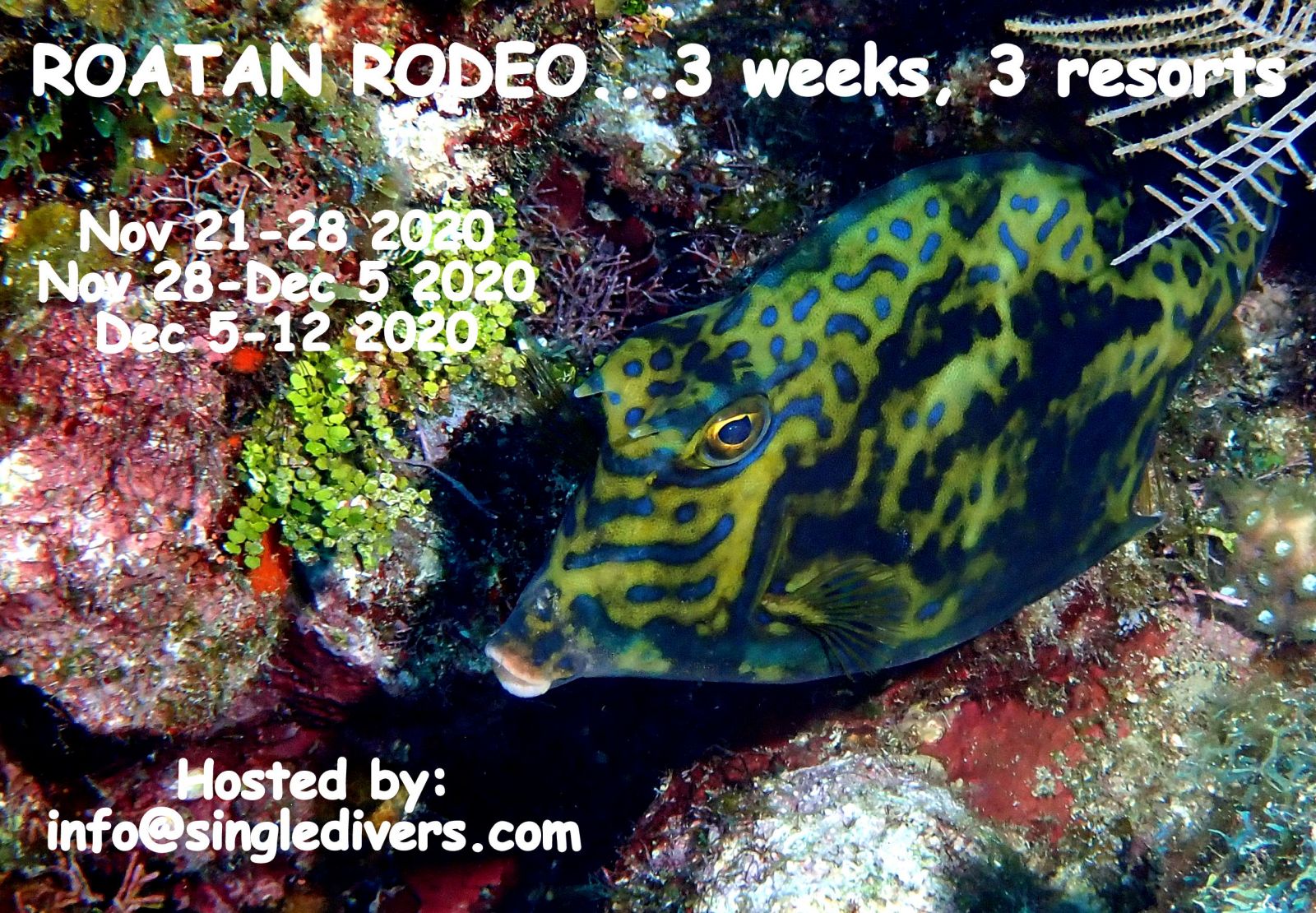 Pricing:
 
TRIP PKG PRICING APPROX:
d/o Diver ONLY $1535 or $1490 CASH
s/o Diver $1685 or $1635 CASH
*All prices are per person.
**Cash Discounted Price is given when you select e-check at final checkout.
 
What's Included:\
ALL INCLUSIVE SINGLE'S WEEK PACKAGE SHOULD INCLUDE:
7 nights 5 days 3 tank boat diving
Unlimited Shore diving & Night Shore Diving
Breakfast, Lunch & Dinner including Beverages with your meals (served buffet style)
All Drinks including water, soda, juice, house wine, domestic beers & domestic liquors
Transfers from Airport to the resort and back
Air fills, tanks, lead and weight belt
Lockers for gear (don't need individual locks)
Welcome Beverage upon arrival & group orientation meeting after last group of divers arrive
Communication Center in Lobby for Ongoing Event Updates
Costume Contest with Huge Prizes - Yes it will be a FULL BLOWN ROATAN BASH THEMES and we'll have prizes for the best Costumes and the MOST ORIGINAL Costumes!!! So get creative!!!
FREE Events & Workshops courtesy of the Partner sponsoring each week including DIVING YOGA, DIVING HEALTH & DIVING WELLNESS!!!  Feel better and enjoy our sport more!
FREE CONCERTS by Pup The Scuba Cowboy!!!
&MUCH MORE!!!!
PACKAGE DOES NOT INCLUDE:
Airfare to Roatan - Airport Code =RTB
Premium Alcoholic or premium non-alcoholic beverages such as smoothies (Hit duty free and get your fave beverage!)
Optional Sightseeing Tours in Roatan
Weekly Nitrox pkg
Rental, instruction and retail charges
Resort and Diving gratuities usually 15% of base pkg (These monies go to the divemasters, boat captains and the boat crew as well as the entire dive support and hotel support staff that make our experience great. We will tip at the end and collect a group tip.)
Departure taxes (if not included in your airline ticket) - (approx US$35)
Instruction/Classes - will be available on this trip. Please let us know what you are interested in?
DIVE Insurance- is MANDATORY! DIVE insurance is VERY inexpensive. Even if you have insurance that you think covers DIVING ACCIDENTS and air lifts…it is CHEAP to get a supplemental policy to ensure you are cared for.
TRIP Insurance- It is STRONGLY RECOMMENDED. See INSURANCE Tab below for recommendations.
Options & Extras:
OTHER OPTIONAL ESTIMATED PRICING OF ADD-ON'S:
Nitrox including tax:

 

$155 Regular Price or 

 

$150 CASH

 
cf100 tanks:, $0 but very limited number available (see Extras & Add-On topic to request larger tanks)
Price to get certified OW $469

Regular Price

or

 

$455 CASH

Boat night dive

 

 

$65

Regular

Price

or

 

$63 CASH

 

(minimum 4)  - CASH PRICE IS $65
Shark Dive (price + tax + transfer)

 

$TBA

Regular Price

or

 

$TBA CASH

 

*takes about 3 hours the whole process...30 min ride each way, 45-50  minute dive, orientation, etc. so will be lieu of an afternoon dive) 4 min
Island tours of the island (price + tax + transfer).

:

$TBA

Regular Price

or

 

$TBA CASH

 

(minimum 4)
Barbaretta Island Tour(price + tax + transfer)

 

$TBA

Regular Price

or 

 

$TBA CASH

 

(min 10 divers & max 12 divers)
Deep Sea Fishing half day charter

 

$474

Regular Price

or

 

$460 CASH

 

(minimum 4)  DON'T SHOW SKU JUST FYI INFO ONLY
TOURS/EXCURSIONS
An amazing shark dive that includes a shark feeding and seeing these amazing animals up close and VERY personal! If you love diving or just if you're fascinated by sharks you can't leave Roatan without doing the shark dive. 3 dives daily with up to 20 sharks per dive frequently seen.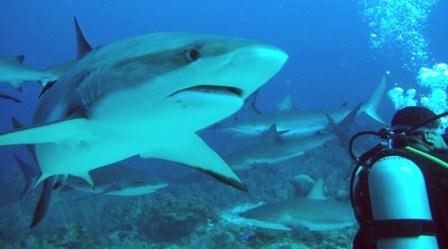 You're on vacation, so why not spoil yourself a little with a spa treatment? There is an Elisir Day Spa in each of the HM Resorts hotels and resorts. Here you can really relax and unwind and receive a little pampering with a facial or a body massage or perhaps you need to catch up on some personal grooming and you've finally found the time. Whether you're after a simple leg wax or an indulgent 90 minute spa treatment, Elisir will not disappoint. Our professional beauty and massage therapists are here to de-hair, de-stress and generally make you feel relaxed and wonderful. The ELISIR Spa offers a complete series of treatments – nails, facials and body massages as well as a wide range of aesthetic and anti-aging remedies of the highest quality and experience. Such age defying techniques follow the strictest guidelines recommended by Vagheggi Phyto cosmetics.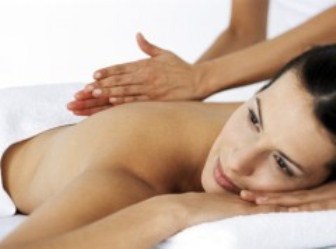 A Canopy tour is often called by other names in different countries, either a treetop walk or a flying fox or zip-line experience. Come experience the wilds of Roatan with a tree top view you'll never forget!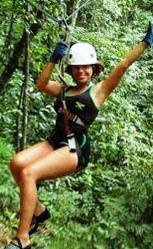 !
A butterfly and tropical bird sanctuary at West End, Roatan. You have to 'see' it to believe it!
Watch the dolphin show each day or if you want a more personal experience and something you will never forget, sign on for the Dolphin Swim & Snorkel.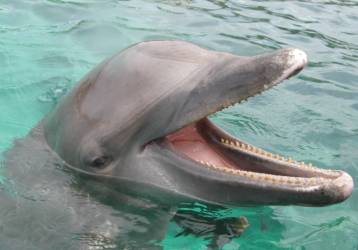 There are a few different options for horse back riding in Roatan but they all offer pretty much the same thing.
HM Resorts offers complimentary sea kayaks and many of the dive shops offer sea kayaking tours if you prefer the security of a guide.
Roatan's Marine Park is a conservation group who educate people of the needs to keep our oceans clean. The Roatan Marine Park takes in volunteers for water and fish surveys as well as monitoring the dive shops in the area to ensure they are not damaging the reef.
Gumbalimba park offers something for everyone with tame tropical birds and monkeys to play with and feed, kayaking and sailing or horseback riding will keep the whole family entertained.
Punta Gorda is a village on the north side of Roatan where the traditional folclor dancing is performed by the Garifuna ladies – they put on a great show.
Exactly what it sounds like – a farm of iguanas. Here you can handle Iguanas which used to be a popular meat for stew on Roatan – but these days they're protected.
If you want to explore the Island on your own just rent a car at any of our resorts with your Guest Relation. Budget Rent a Car offers a great service for all our clients at HM Resorts.
See the island by renting a scooter or a motorcycle. We also rent: cell phones to call home, DVD movies and DVD players, as well as 3G modems to stay in touch online. For your convenience, we are located in West Bay and in West End.
Discounts & Rebates:
 
DISCOUNTS & DISCOUNT DISCLAIMER:
You must use the code when you book as they are not retroactive after you sign up UNLESS otherwise stated like the member rebate etc.
We are sorry for any inconvenience this may cause but the accounting expenses of manually trying to do the discount is far exceeding the discount amount making it very prohibitive to manage this way. So please be sure to use the discount code AT TIME OF INITIAL BOOKING.
NOTE: The EBD or Early Booking Discounts can only be used as follows:
When paying in full
When you first sign up
By the deadline given. After that deadline they disappear and the code will not work. (So please leave a buffer if you need to xfer money or have questions.)
Only one (1) coupon code can be used per order.
Pay in full at time of Booking by ..... we will have LOTS of early booking discounts rewarding you for depositing and paying in full by various dates...
Social Media Discounts: 1 chance to win a FREE Oceanview Room, or night dive or $50 gift certificate for purchases from anyone of our Corporate Sponsors for signing up on our Facebook Trip Event for this trip AND for liking SD.com if you haven't already AND for sharing the FB Trip booking on your page! (Must do all three!) - To enter send an email to trips@singledivers.com with links to your postings along with ROATAN MEDIA LUNA SOCIAL MEDIA ENTRIES in the title
Cash Discount: Use our e-check option to pay for your trip and our

 

RED CASH DISCOUNTED PRICES

 will be applied at checkout.
Active Duty Military Discount: $25 OFF Active Duty Military Discount for any active duty military of any country that fights for freedom. Thank you for your service. (Please be prepared to provide proof of service in person at time of check in)
Member Rebate: File for your $25 member rebate within 30 days after the trip for SD premier and above membership levels (See my forums signature for link to the forms forum or click on the green Paper Forms button at the top of the forums . If you are new to the site send an email toadmin@singledivers.com to get the password. PLEASE follow the directions on the form for proper submission & processing.)
SAVE $75 by submitting your Documents within 21 days of booking this trip. If booking within 45 days of the trip please submit your documents within 3 days. Otherwise the $75 document processing fee will be added to your final invoice.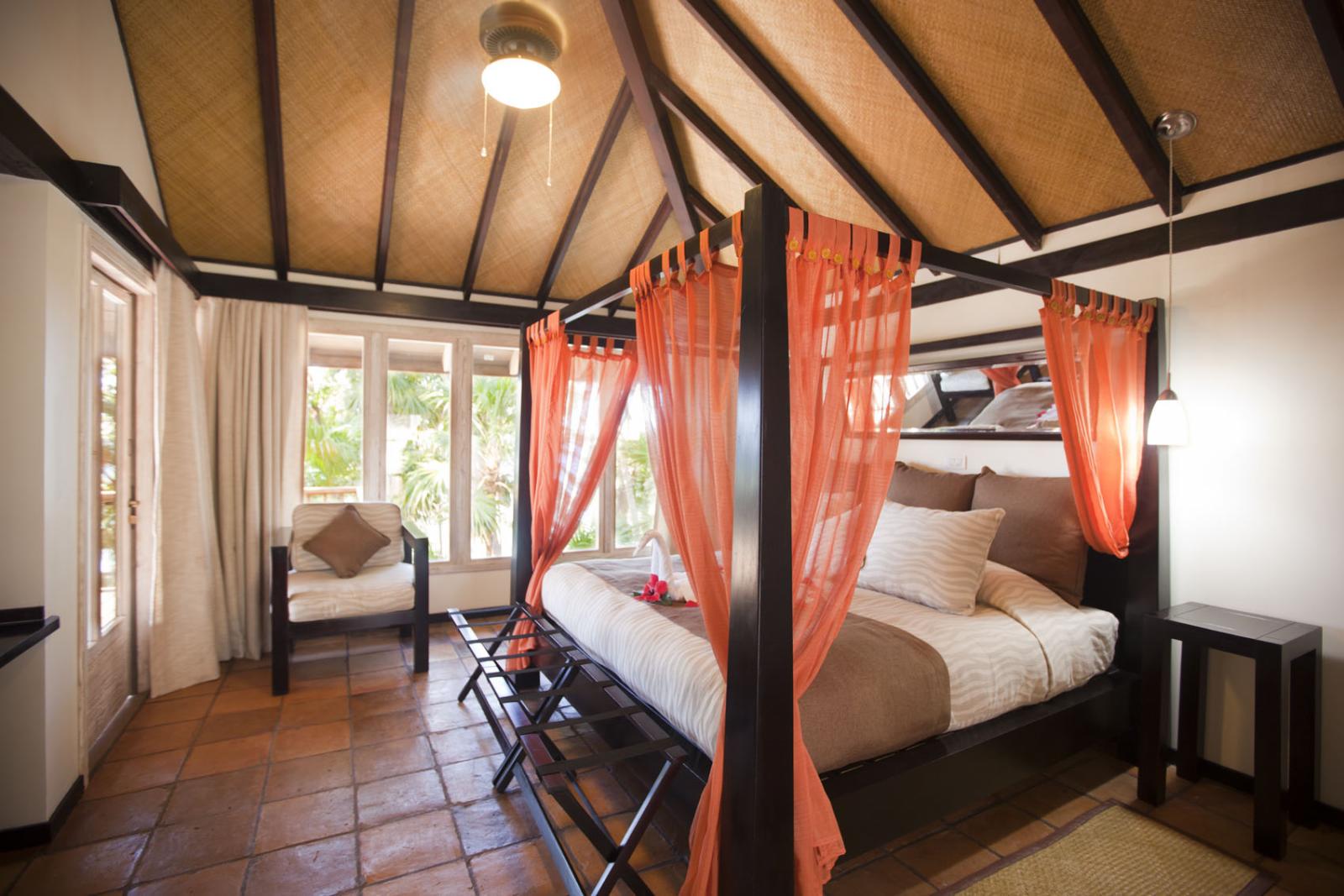 Accommodations:
Check out where we'll be staying...HERE.... this takes a couple of minutes to load but is REALLY a great look at where we'll staying and diving! The Media Luna specific portion of the video is at the end but the intro is mostly Media Luna when you see the spectacular ocean view shots and resort shots. The multicolored lobby is Henry Morgan and the full beach front with the long dock is HM but the secluded shots of the ocean and diving are all Media Luna. Its a shame some of the better footage was not specifically under the hotel break out. I have been to all 3 resorts and Media Luna is by far the best![/size]
Dive shop with lockers for gear very close by and use of hotel swimming pool 
Complementary internet access in the lobby 
FREE lattes and expresso all day long
SD.com Event Communication Center in the Lobby
THE HOUSE REEF IS NEXT TO CALVIN'S CRACK ONE OF THE BEST DIVE SITES ON THE ENTIRE ISLAND!!
MORE ON THE HOTEL:
The Media Luna Hotel is made up of a plethora of detached villas that are luxurious and spacious, separated from the lobby and entertainment area of the hotel to ensure maximum relaxation and privacy. The lobby and entertainment area is a relaxing and serene place to check emails, get a drink or just watch the ocean. The pool is situated between the hotel and the aqua water of the North end – home of the islands BEST DIVE SITE. Media Luna is very relaxing and tranquil..far away from all your worries and cares. Stay and dive or just relax and you too will see why so many guests return. 
 
ACCOMMODATION:
At Media Luna Hotel and Beach Resort we have Single rooms with a King size bed, Double rooms with two Queen size beds, Triple rooms with 1 King size bed and 1 single bed and a luxury, private Suite for those special occasions. Each room is furnished with a spa like private bathroom and hot water and equipped with a fridge, hair dryer and the all important air-conditioning and satellite television – although we do hope you will be outside enjoying the Caribbean weather most of the time. Each of the Media rooms has a private balcony/pat with hammock, hard wood floors and comfortable furniture if you want to spend some time in your room. The rooms have been designed with a natural spa type look and feel, natural colors with dark woods will surround in relaxation!
Private bathroom with hot water
Private balcony with hammock or seating area
Air-conditioning
Satellite television
Fridge (mini-bar)
Telephone (TBD)
Hair dryer
Private safe
DINING AT MEDIA LUNA RESORT: 
Meals are served buffet style and usually offer an array of local foods prepared in a variety of ways. It is convenient, easy and laid out so you can enjoy nightly entertainment while dining! Enjoy a relaxing dinner then watch spectacular sunsets on our spacious pool deck or after your night dive. Have special food needs? NO PROBLEM!!! NOTE: Media Luna now has a new chef from Italy who specializes in vegetarian and non-meat options as well as traditional dishes for all tastes and preferences. In general Roatan serves food with a European style and flair. As more Americans visit their resorts they expand their menus to more US styled meals...Plus with a number of restaurants nearby you can enjoy you won't go hungry but you might not gain 10 pounds either...all in all that's not too bad! - kamala
 
THE BARS: 
Media Luna has a full service bar right next to the restaurant and just off the lobby. The bartenders are friendly and will serve you mixers if you bring a bottle or two from Duty Free. The snack bar is part of the bar area for a mid day munchie.
 
SHORE DIVING: 
Some of Roatan's best diving is right off the shore right off the resort. Night Diving We can do a boat night dive for $60 per person. We need a minimum of 10 people. Max Depth: 20-130ft but mostly very easy wall and drift diving as well as easy return to the boat dives.   Water Temp: ave 84+ degrees F Air Temp: High 80's to low 90's degrees F.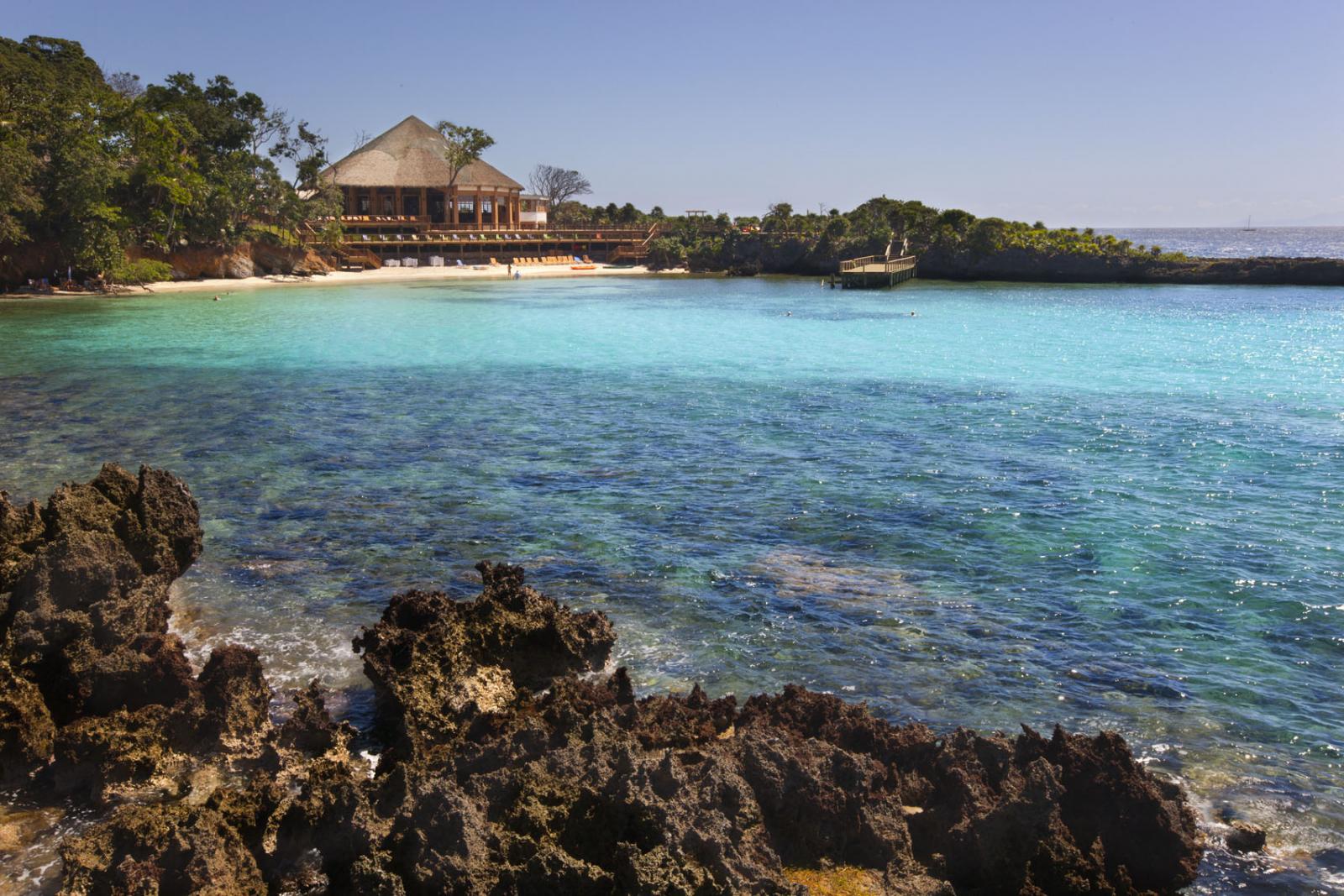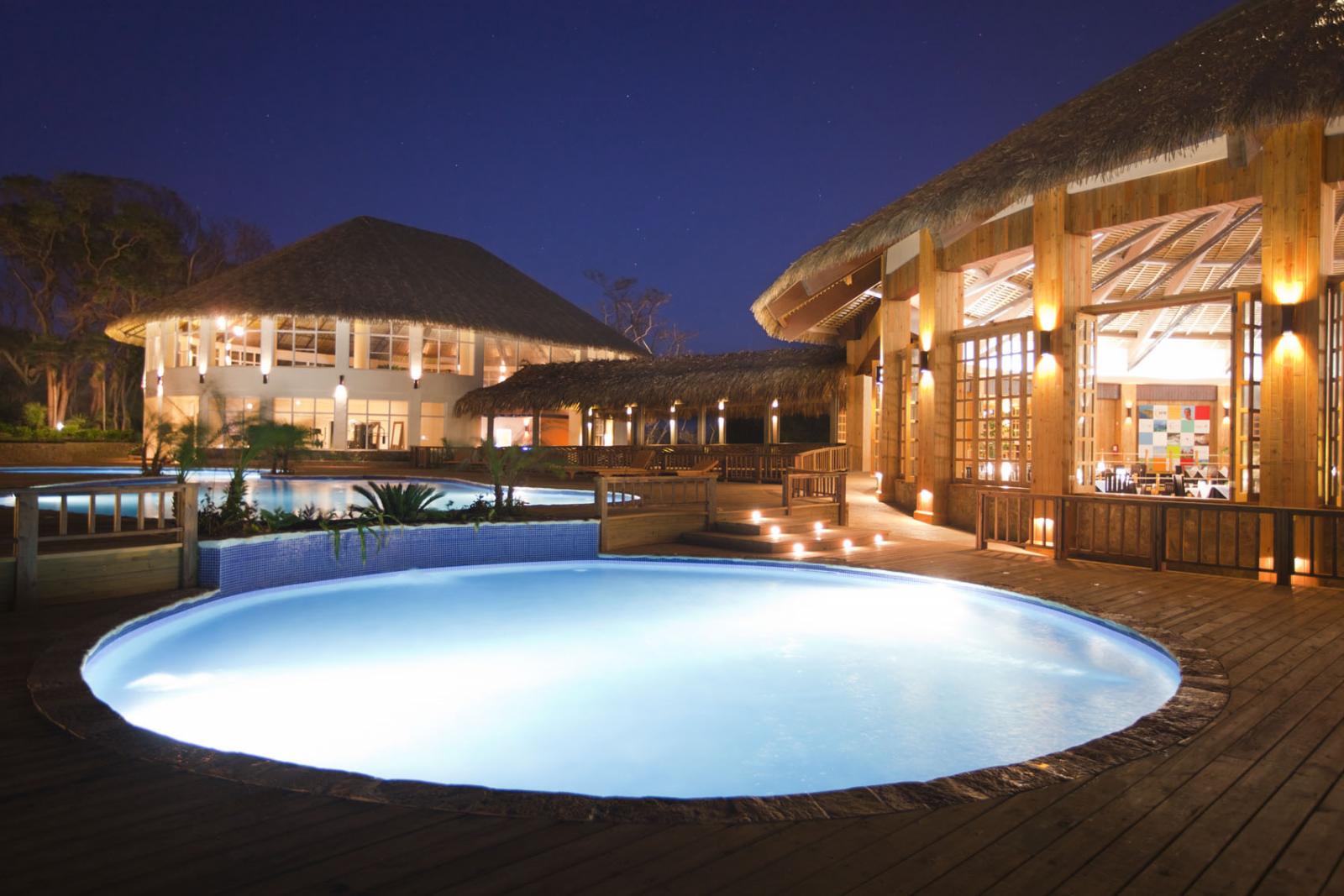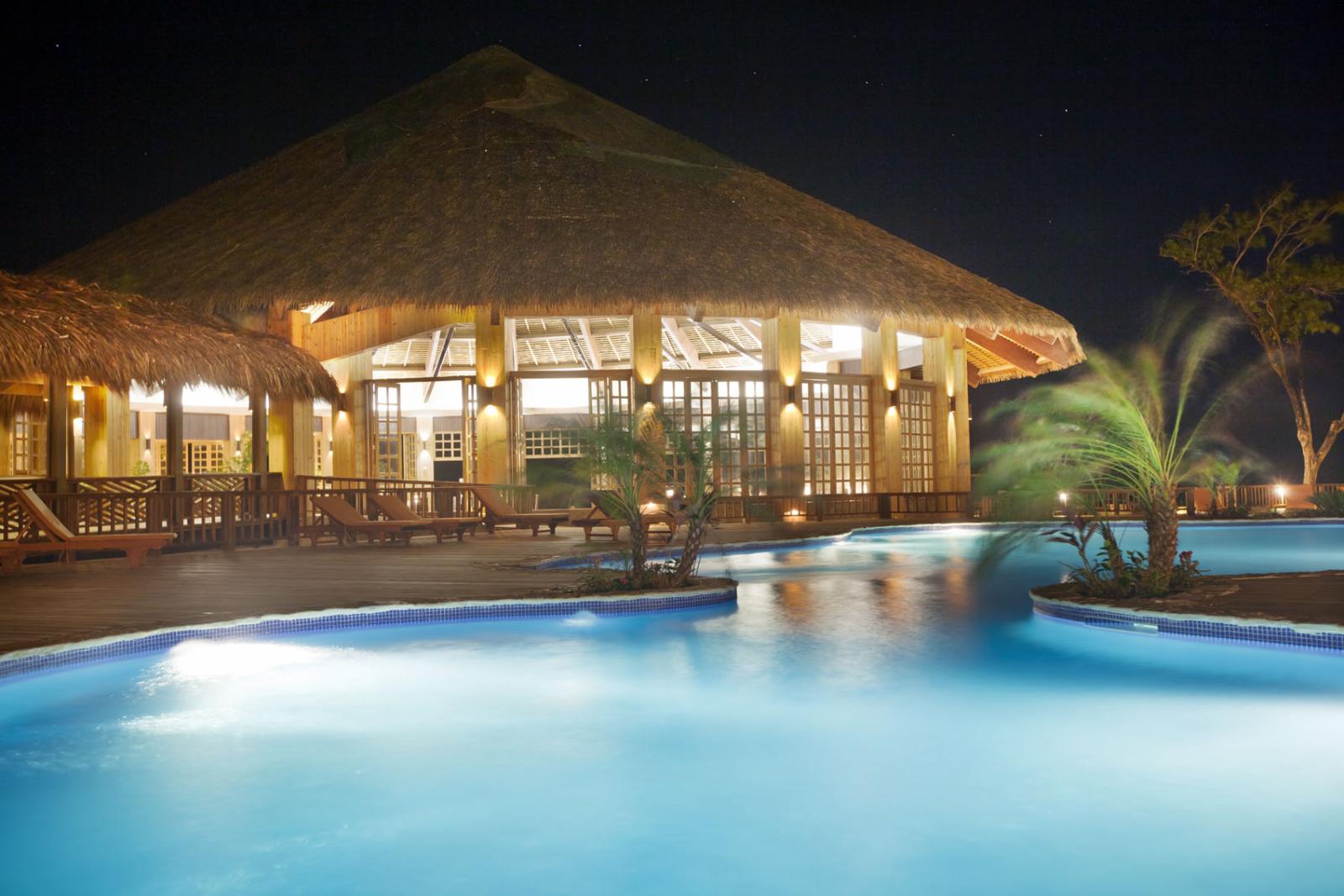 Entertainment by Pup Morse the Original Scuba Cowboy!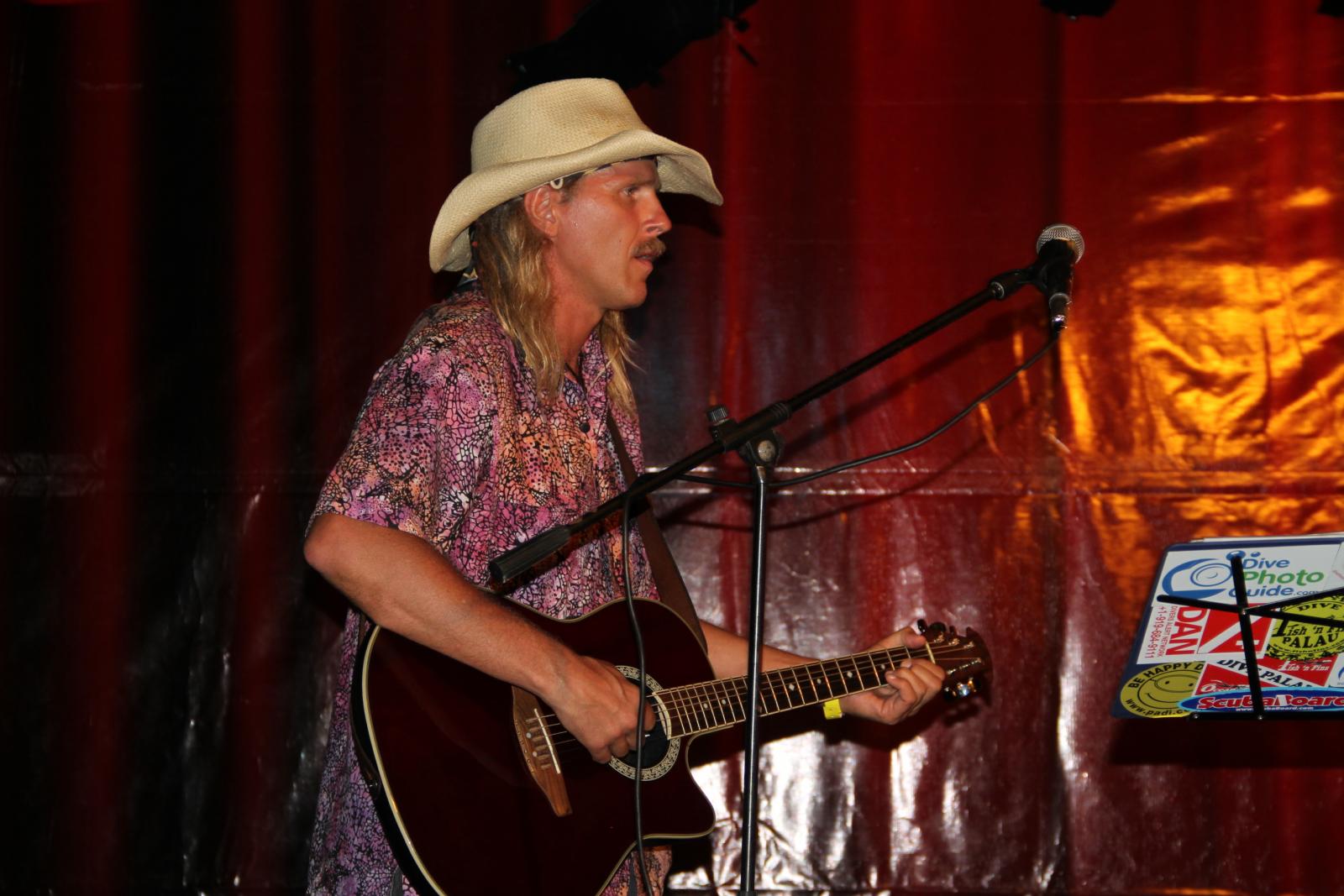 Costume Contest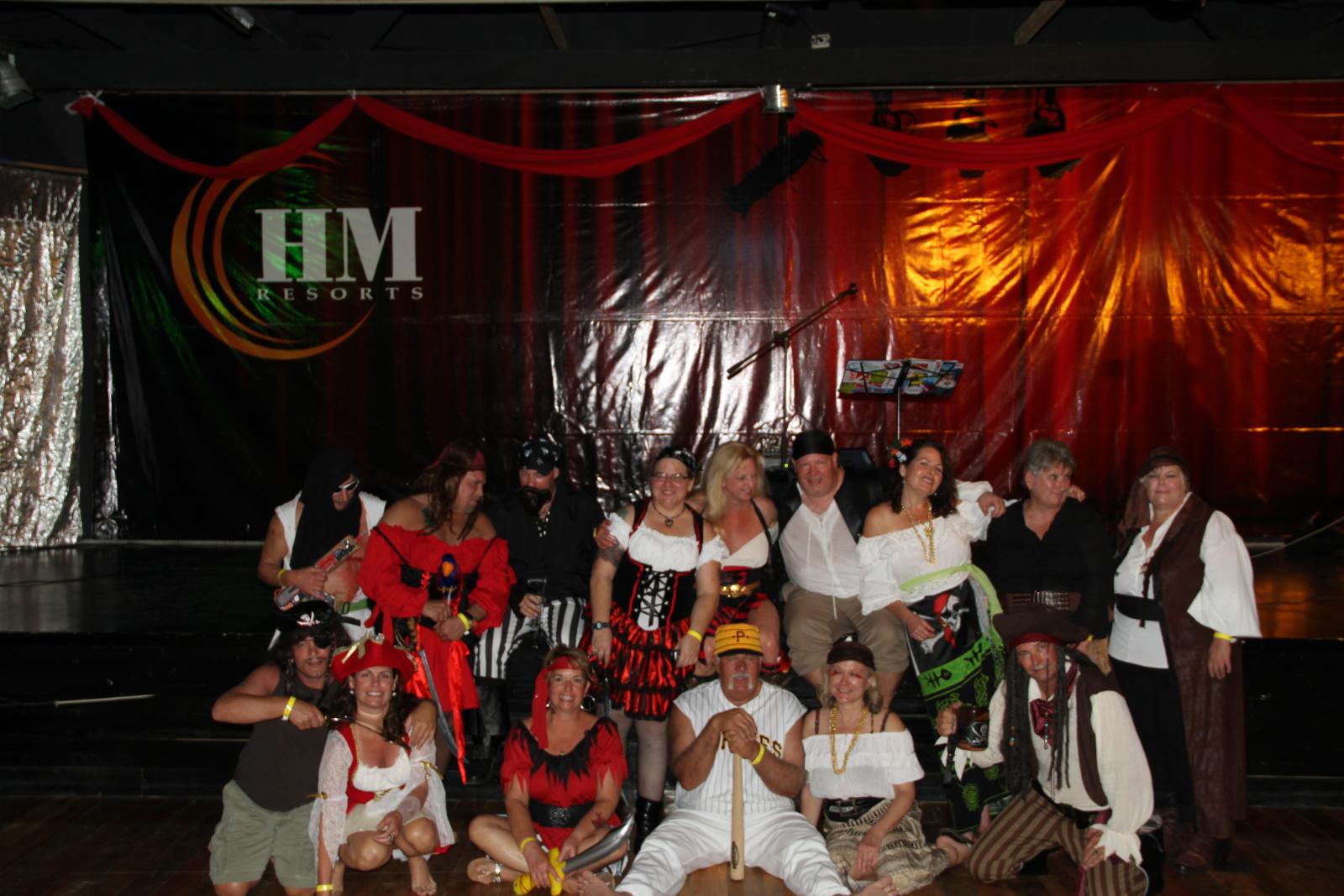 FULL DETAILS COMING SOON!

Don't forget to ask us to add you to the NOTIFY ME WHEN THIS TRIP IS OPEN list!