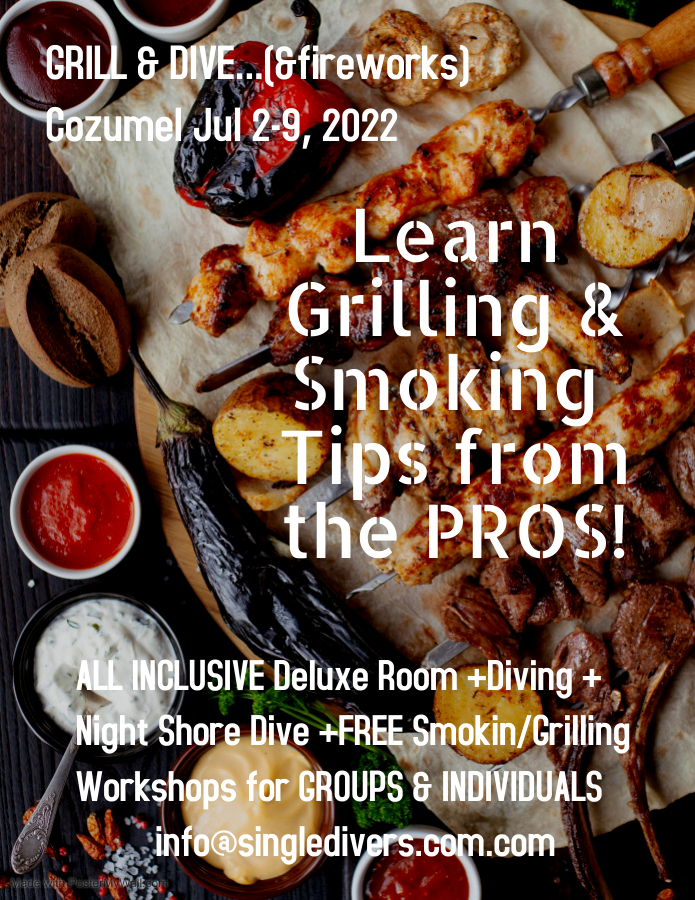 SAVE THE DATES...& ADVISE WHEN OPEN FOR BOOKING:  Cozumel "GRILL & DIVE & INDEPENDENCE DAY"  Jul 2-9, 2022
What:  Save these dates....simply post in this topic to have us add your name to the "I'm Interested List" and we will let you know when this trip is open for booking Or you can send an email to trips@singledivers.com with your screen name, email you used to register on the SD.com site with and that you'd like to be added to the notify list!
NOT A MEMBER YET?  Simply click on REGISTER in the upper right and CREATE A FUN SCREEN NAME such as WreckWench or ScubaPunk or CajunDiver or Luv2Dive etc and then you can post to SAVE THE DATE yourself! (Note only upgraded members of our club can book our trips so get a head start on that process now!)
NEED HELP?  Email trips@singledivers.com or admin@sngledivers.com for assistance.
ADD MY NAME TO THE NOTIFY LIST (just login and post below to be added to the list):
 Kamala aka WreckWench
 Brenda aka missbk
 Ed aka Diver Ed
 Ken aka Weesh
 Jaque aka Jaque
  Caleb aka Paradoxx
 .
See more pictures HERE from our Feb 2021 trip.
Location: Cozumel Mexico "GRILL & DIVE"
Dates:      July 2-9, 2022
Resort:    Casa Del Mar  "home by the sea"
Dive operator:  Cozumel Marine World
Water Temp: low to mid 80's
Air Temp: 80-90F
Current: mild
Visibility: 60-90ft
Experience Level: novice to moderate (anyone under 10 dives *may* need to hire a DM to help them since this trip covers a number of diving experiences i.e drift diving, current. Please email kamala@singledivers.com)
TRIP HIGHLIGHTS INCLUDE:  This trip offers 2 really EXTRA SPECIAL WORKSHOPS FOR FREE!!! 
Learn the SECRETS OF PERFECTLY SMOKED & GRILLED BBQ from a competition BBQ circuit "Pit Master" including how to build your OWN smoker for $30 as well as how to CONVERT your grill to a fab smoker & grill!
Learn all about KETO and how to convert YOUR fave recipes to be "Keto Friendly"
INSTRUCTION AVAILABLE: We will offer our famous Rent-A-Buddy & Rent-A-Mentor programs as well as Advanced Open Water, Open Water and Nitrox Classes.
Known For: Beautiful swim thrus, walls, SPONGES, Turtles, Angel Fish hanging out with Turtles, Spotted Eagle Rays, possible baby turtle hatching ops, toadfish, octopi, squid, incredible house reef dives and night dives & more!
COVID REQUIREMENTS:  No test required to travel to CZM but test required to return to US.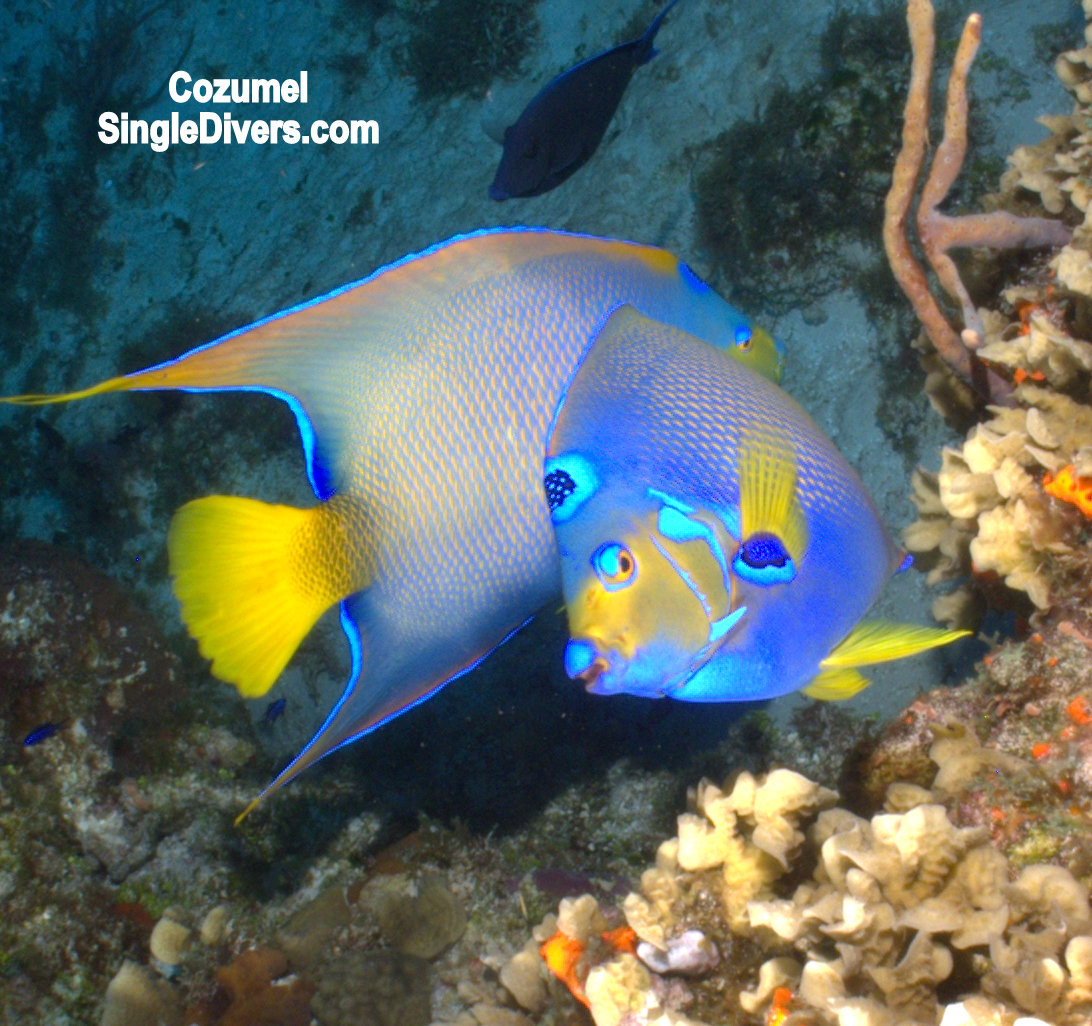 ESTIMATED PRICING:
 
TRIP PKG PRICING...Same as 2021:
Superior All Inclusive DIVING Pkg 

7 nites 5 days 2 tank Diving

D/O $1534

or $1495 CASH

Superior All Inclusive DIVING Pkg

  7 nites 5 days Diving 

S/O $1952

 

or $1895 CASH

Superior All Inclusive

NON DIVER (No Activities )

Pkg  7 nites 6 days Beach Only

D/O $1025

or $995 CASH

Superior All Inclusive NON DIVER (No Activities ) Pkg

  7 nites 6 days Beach Only

S/O $

or $TBA CASH
*All prices are per person.
**Cash Discounted Price is given when you select e-check at final checkout.
Edited by WreckWench, 20 September 2021 - 11:50 AM.