TRIPLE DIP SPECIAL ALERT...(aka we have 3 weeks DIVING in Dominica and 2 weeks with Whales...see sneak pricing for DIVING below click HERE for pricing on the whales)
We are CONFIRMED FOR
OCT 14-21, 2023  - Diving ONLY (no whales)
OCT 21-28, 2023 - Diving and/or Whales (very limited whale spots)
OCT 28-Nov 4, 2023 - Diving and/or Whales (very limited whale spots)
We are doing the "Swim with Whales" as well as the epic diving packages!
OH AND THIS IS A LIONFISH HUNTING ....KILLING ...AND PHOTOGRAPHY TRIP!!!

FYI....SADLY IT WILL ALSO BE OUR LAST DOMINICA TRIPS FOR AWHILE... every time I fall in love with something I over due it and then no one signs up because they figure I will go back the next year so the trips do not fill up. We had that happen with our Oct 2022 trips so Oct 2023 will be THE LAST DOMINIC TRIPS FOR AWHILE....DO NOT MISS OUT!!!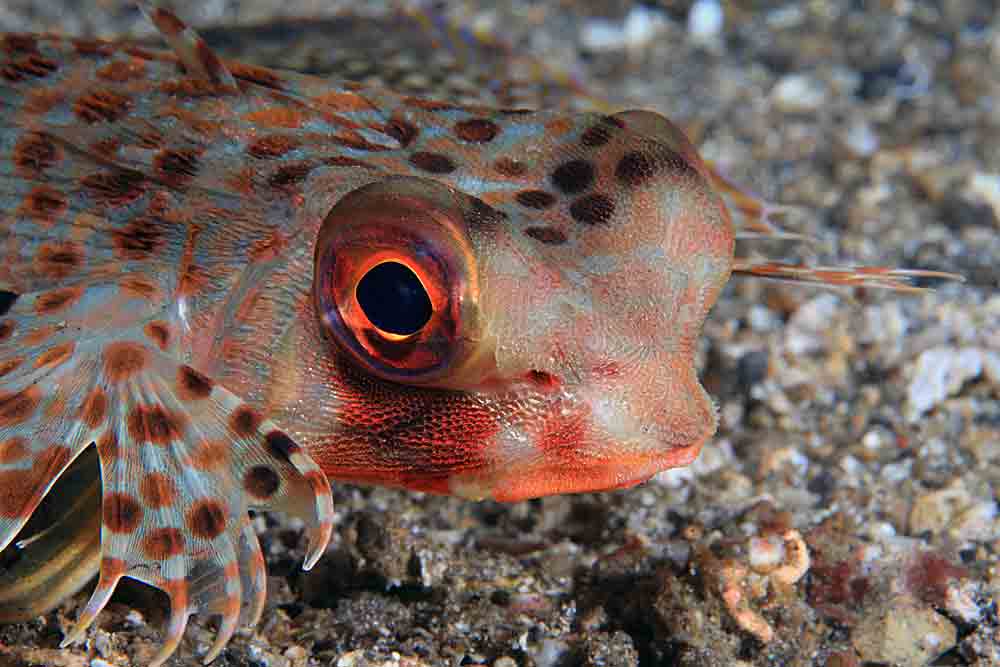 See for yourself... click for pics of Dominica (and many more after our Nov 2021 trip HERE! AND now our May/Jun 22 trips HERE and others HERE )
SAVE THE DATES!!! (NOTE: This trip is for intermediate and advanced divers in good physical shape! THIS TRIP WILL ALSO BE A LIONFISH KILLING/HUNTING TRIP as well as PHOTOGRAHPY!!  Email trips@singledivers.com or call 864-557-6079 to see if you can safely enjoy this trip if you have questions after reading the overview at the bottom of this post.)


What does that mean?
It means that we have locked in these dates to this destination and THEY ARE FIRM!!! All that remains is for us to open the trip up for booking. We typically do that 6-9 months in advance but we are trying to open trips up 9-18mo in advance depending on the destination and timing.

This will allow our members to better plan AND be assured that they have a guaranteed spot on their dream trip.


How does it work?
If you would like advance notice when this trip opens up so you can secure a spot early since some sell out in as little as 24 hrs., simply post in the SAVE THE DATES thread/topic that you want to be added to the notification list and we'll add you to the list. NOTE: You can not add yourself to the list...but you can add a post/reply that you want to be added and one of our amazing trip coordinators will add your name to the master list.

How am I notified?
We use our site's internal messaging system called a PM (private message) to notify members when a trip is open for booking. It protects your identity, it hides your contact information but it allows EVERYONE to see the same information and you can see real time what others are saying without revealing your own contact information. We encourage you to upgrade to our PREMIER MEMBERSHIP level which is only $35 a year and qualifies you for a $25 member rebate after every trip if you file for it. PLUS you can get the earliest notification that a trip is open. We require it to go on the trip so upgrading early gets you first access to limited spots!

If you are still a BASIC MEMBER we will send you an email notification that the trip is open and ready for signing up. It normally takes us a day or two to create these emails and get them out to all the basic members wanting advance notification, but we will get it out to you.
PRO TIP: With only 6 spots each week we strongly suggest you upgrade now so you are on the first notification list. By the time we do the second list to the basic members... the trip may be sold out.


How do I upgrade my membership?
If you want to be sure of early notification here is how you upgrade your membership.

1. Make sure you are logged into the site. (You can tell if you are logged in because you see your screen name/display name in the upper right of the forums.
2. Click on the MEMBERSHIP tab across the top of the forums under the SingleDivers.com logo and under the login area.
3. Choose premier or any of the other upgraded membership pkgs and then follow the prompts for payment. If you choose paypal you'll be upgraded immediately by the system. If you choose the SD.com payment gateway you'll be upgraded usually the next business day since its a manual process.*


*If using the SD.com payment portal you will be asked for a 'trip ID number'. Just enter 1 and it will allow you to complete the payment for $35 if choosing the premier level.
PRO TIP: If you want a fully automated experience please use paypal to pay for your dues. Once you pay your membership you will be automatically upgraded and you can instantly sign up for a trip. This saves you several days that the legacy payment system takes to work its way thru all the steps. Jump to the head of the pack...pay via paypal.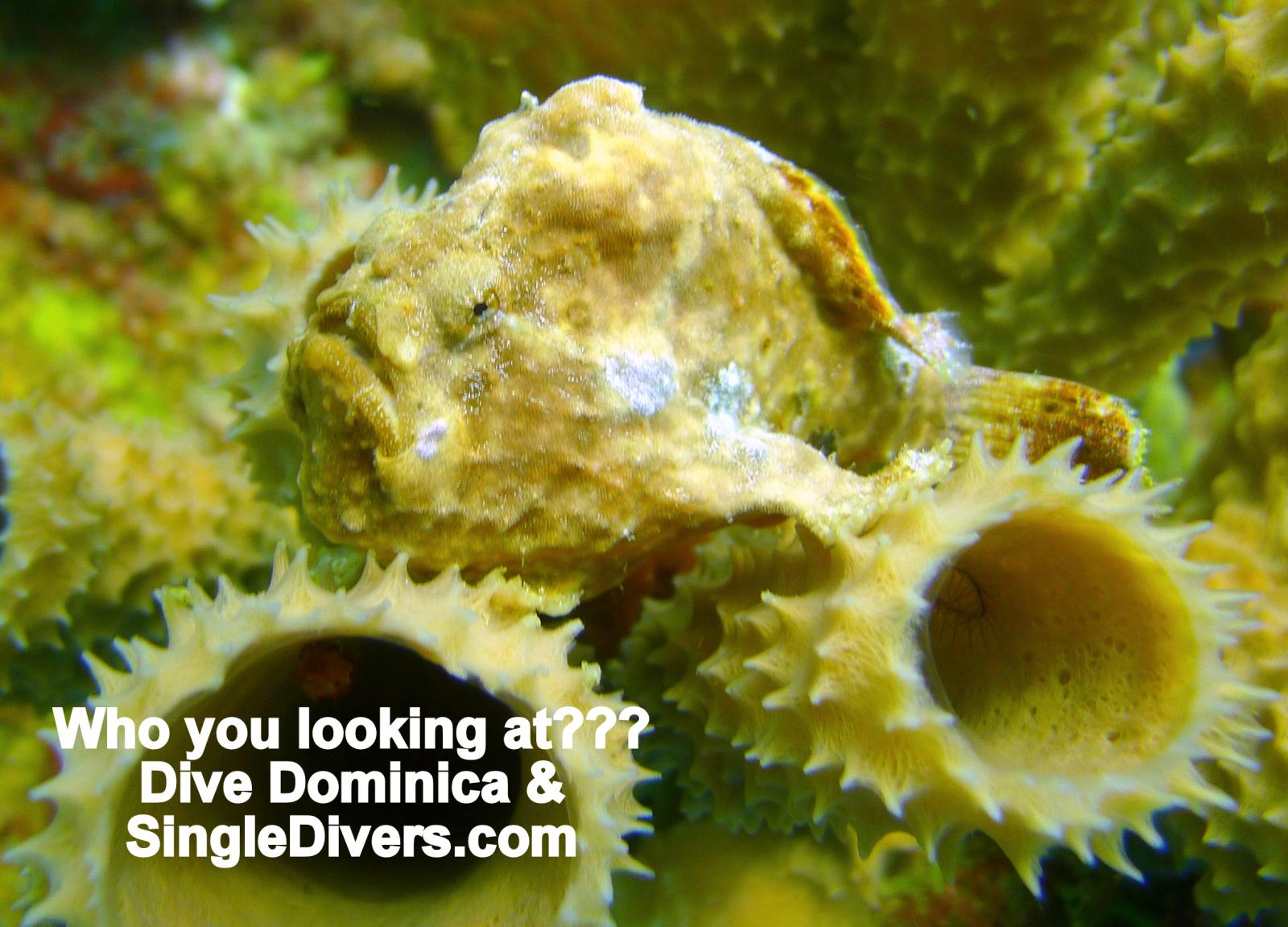 Sign up for notification for when this trip opens for bookings and early booking specials by posting in this thread/topic:

 
THESE TRIPS WILL BE OPEN FOR BOOKING VERY SOON!!!  COME JOIN US! ITS A BLAST! OR IS THAT A "LIONFISH BASH"?!?!?!!
HOT OFF THE PRESS! We are heading back BY POPULAR DEMAND AT LEAST ONE MORE TIME to AMAZING Dominica* for not 1, not 2 but 3 more weeks again FOR OUR LAST TIME! YES IT IS THAT GOOD...but all good things come to and end and Oct 2023 is the end!!!  So save the dates!!!

*2017 was going to be the LAST YEAR and most of those on the final trip begged, pleaded and bribed me to offer it at least one more time. We then set up a trip that got delayed due to a harsh hurricane and further delayed by covid. Once you see it you'll see why it rivals anything in the Caribbean and surpasses most diving for the money anywhere! We have agreed to offer it one more time but with one caveat. If it fills we'll do it again. If it does not...it will have been a great run and truly one of my favorite places in the world to dive!  
Price:
 
FINAL PRICING before DISCOUNTS for Dominica "Trois" ONE LAST TIME!!! Diving ONLY and/or Diving & Whale swimming COMBO ...Oct 14-21 and/or Oct 21-28 and/or Oct 28-Nov4, 2023
d/o  Diving Only

$1799 CASH

or $1853 credit
s/o Diving Only

$2499 CASH 

or  $2523 credit
d/o  Whales & Diving Combo $3120 CASH or $3214 credit   
s/o Whales & Diving Combo $3805 CASH  or  $3920 credit
d/o or s/o non diver email trips@singledivers.com to set up
d/o or s/o snorkeler and whales combo same price as diving + whales combo so book that pkg. with $50 rebate if booked by _____
Prices have risen slightly due to general price increases everyone is facing. We expect the price to be about $1799 CASH PRICE for 5 days of diving, unlimited shore diving, FREE guided shore dive, breakfast daily, lunch on dive days, 2 group dinners, transfers, taxes, and a  MASSIVE LIONFISH HUNTING HEADING TO SITES LOADED WITH LIONFISH
AND for anyone who signs up during our first early booking window we will have a REALLY NICE INCENTIVE!!! So stay tuned...
You can fly into Dominica DIRECT from MIA and via Liat, AA/Seaborne, or JetBlue on your own or possible flight from SXM (Saint Marteen)..; we will monitor all flight options to help you!
 
Come join us for the MOST AMAZING DIVING IN THIS HEMISPHERE!!!*


**Please remember if it were easy to get there...it would look like the rest of the Caribbean! (SEE WHO SHOULD DIVE DOMINICA BELOW!)
~~~~~~~~~~~~~~~~~~~~~~~~~~~~~~~~~~~~~~~~~~~~~~~~~~~~~~~~~~~~~~~~~~~~

So who wants to join us for our LAST DOMINICA DEUX? 

THOSE INTERESTED IN BEING ON THE NOTIFY LIST WHEN THE TRIP OPENS FOR BOOKING:
Oct 14-21 , 2023  (DIVING ONLY)
 Kamala aka WreckWench
 Ed aka DiverEd
 Sandy aka Scubapunk
 Ellen aka SeaLassie
 Tricia aka diveps
 Brad aka dive_sail_etc
 Debra aka deb4diving*   

*via email

 Edward aka Brian Wraf
Oct 21-28, 2023 (DIVING & WHALES)
 Kamala aka WreckWench
 Teresa aka just4trix
 Scott aka Starshark12003
 Maryann aka MantaMaryann (Full week swim with whales)
 Susan aka lv2dive-run-ski
 Jon aka Deep Thought
 Karen aka Ksue44
 Hillary aka SoDakMermaid
 Jamie aka Jamer1109
 Sandy aka Scubapunk
 Douglas aka uh20luvr   

*via email

 Nicole aka COdivrgirl
 Michele akd LoveBoatLife
 

Melinda aka MinFin (Would it be possible to do a 1.5 weeks to do a week of diving and 3 days of whales?)

 Tricia aka diveps

 Brad aka dive_sail_etc
Oct 28-Nov 4,2023  (DIVING AND WHALES)
 Kamala aka WreckWench
 Teresa aka just4trix
 Scott aka Starsark12003
 Maryann aka MantaMaryann (Half the week swim with whales, the other diving)
 Susan aka lv2dive-run-ski (preferred week)
 Jon aka Deep Thought (preferred week)
 Hillary aka SoDakMermaid
 Nicole aka COdivrgirl
 Michele akd LoveBoatLife
 

Melinda aka MinFin (Would it be possible to do a 1.5 weeks to do a week of diving and 3 days of whales?)

Joy aka ChaparritaDiver
NO SPECIFIED DATE:
 Joel aka GigemDiver (either week but interested in 3 days diving and 3 days with whales)

 Scott aka ScubaScott07 (interested in max diving)

 Laura aka AirSipper

 

Ann aka Myrmaid (good with eit

her week, either full week of diving or diving plus swim with whale

s)

 Drew aka scuba_boffin

 
HELP! HOW DO I DECIDE BETWEEN THIS TRIP AND THE OTHER GREAT TRIPS YOU ARE RUNNING???

Welcome! We are glad you found us! I may be able to help you decide.

1. If you are looking at the Bonaire trip in March that we do it annually as long as each prior year has a good turn out or Cozumel that we try and offer annually as well...
2. The Dominica trip is one of my fave's in the world...but its so hard to get to that for now we will run one more trip in 2023 and then give it a break ...so this will be the last trip for awhile to our DARLING DOMINICA!!!

3. So if you want super easy diving and super easy to get to FOR ALL LEVELS...go for Bonaire. If you want great diving that is easy and some that has some edge to it and if off the beaten path so SUPER UNSPOILED...then go for Dominica.

Why Dominica is NOT for new divers....(in my opinion)

1. If you dive the top rated destination in the Caribbean first then you have nothing to look forward too when you dive other places.
2. If you are a new diver then you are typically a new traveler as well. Traveling to Dominica is not always easy but is easily offset by the AMAZING diving. The saying..."If it were easy to get here it would look like the rest of the caribbean" is very very true. However without being a bit travel savvy and understanding that bags may not arrive for a day or two since the planes are sooooooooo small, you will end up with people upset. That is why I target my experienced divers...they have enough diving and travel savvy and experience to recognize how pristine this diving is and THAT offsets just about every issue encountered trying to get there.
3. If you are new diver the boat can not go to the most amazing sites that are in the Atlantic...the sponges are so big a full grown man can lie inside of them, There are big animals and huge schools of fish...but if there are new divers the boat will not go to these sites in case of current.
4. While the diving is super easy along the leeward side of the island and those sites are still pristine compared to other islands, they are limited so if you have new divers you have to start repeating sites since the number of sites that are perfect for new divers is limited in number.

So save Dominica for when you are tired of the rest of the Caribbean and for when you are ok with travel delays and glitches trying to get to a very small tiny island. If the former is true...then you'll blow off the latter when you see how amazing Dominica is.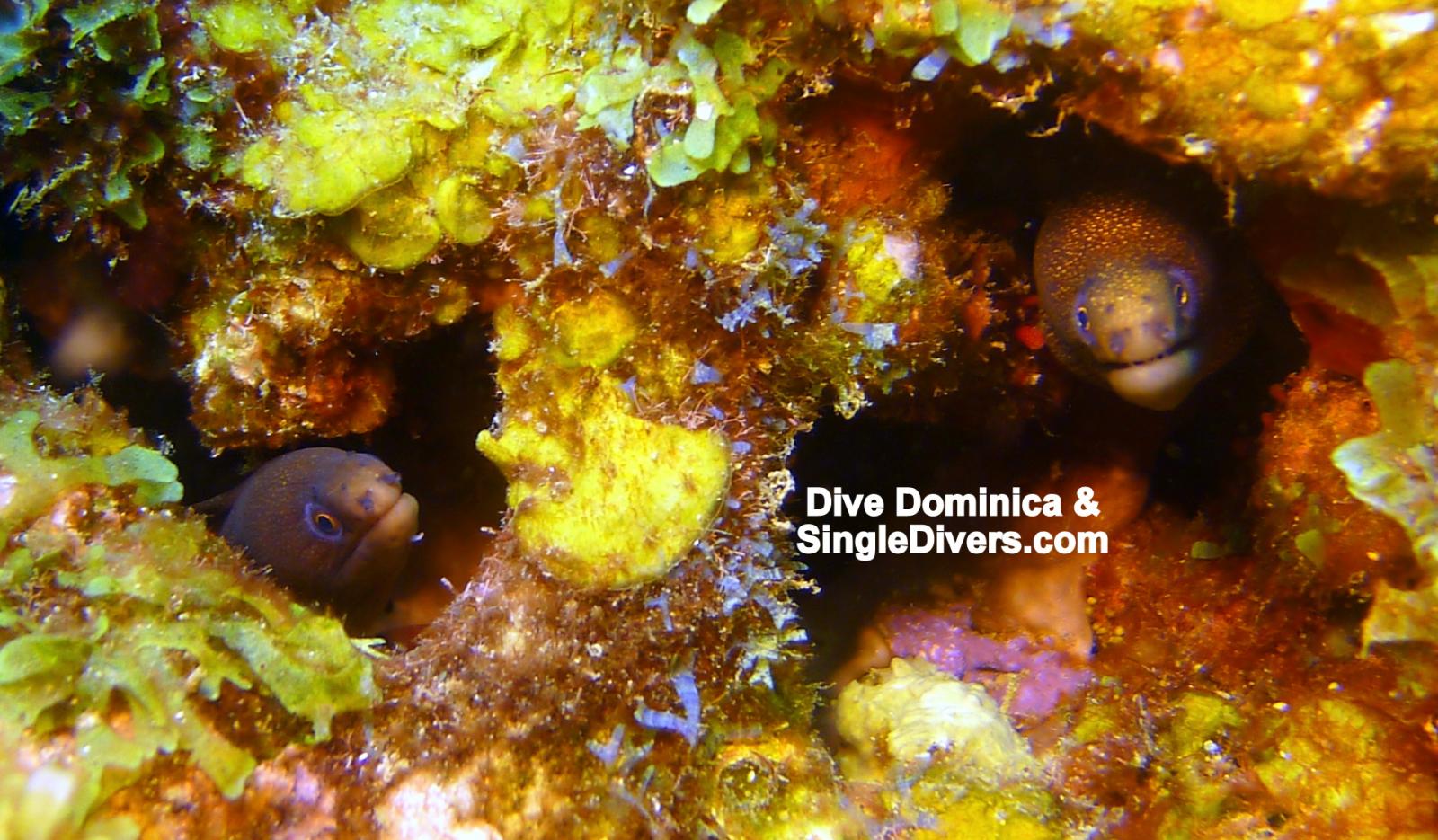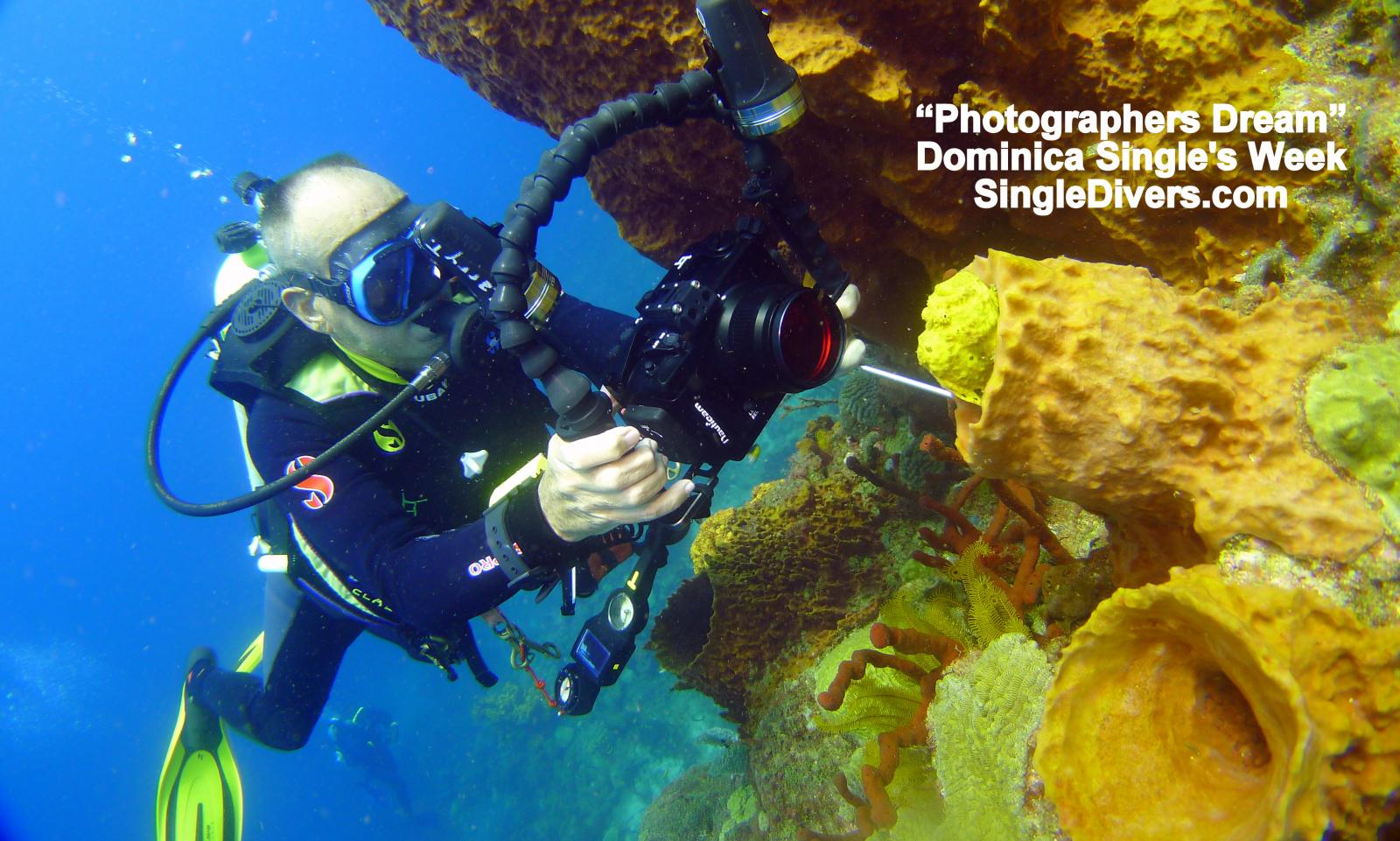 Edited by WreckWench, 13 March 2023 - 08:15 AM.