Forums Menu: Orientation 2018-2019 Trips Topic Listing
Trip Topic Menu: Trip Details Who's Going??? Ask a Question Trip FAQ Book Now
REMEMBER EACH TRAVELER MUST BE PREMIER MEMBER OR ABOVE & HAVE DIVE INSURANCE THAT COVERS RELATED TRIP DATES TO BE ELIGIBLE TO JOIN OUR AMAZING TRIPS!
Location: Grand Cayman
Dates:      Aug 25-Sept 1, 2018
Resort:    Sunshine Suites Resort (Westin)
Dive operator: Epic Divers
Water Temp: low to mid 80's
Air Temp: 90F
Current: mild
Visibility: 60-90ft
Experience Level: moderate 
SINGLE'S WEEK in Grand Cayman with WITH 5 STAR RATED EPIC DIVERS,  Aug 25-Sept 1, 2018...GRAND CAYMAN is Little Cayman and Cayman Brac's big brother and its been a number of years since visiting...BUT WE STILL KNOW THE ROPES AND WALLS!!! Direct flights on Cayman Air allow you full baggage allowances for 2 bags (each up to 55# each) that will travel ON THE SAME PLANE AS YOU DO!! It has great diving and LOADS OF TOPSIDE ACTIVITIES... PLUS...we ARE INCLUDING a day trip to "Hell", the local brewery, museum, downtown and short island tour as part of the package with chances to get Stingray City FREE for early booking and MORE!!!

Pricing:
TRIP PKG PRICING:
Sunshine Suite Rooms on 7 mile beach with full use of ALL the Westin's Services and Amenities:
d/o Diver ONLY $1737 or

$1686 CASH

d/o Non-Diver $1170 or

$1135 CASH

s/o Diver $2670 or $2592 CASH
s/o Non-Diver $2102 or $2040 CASH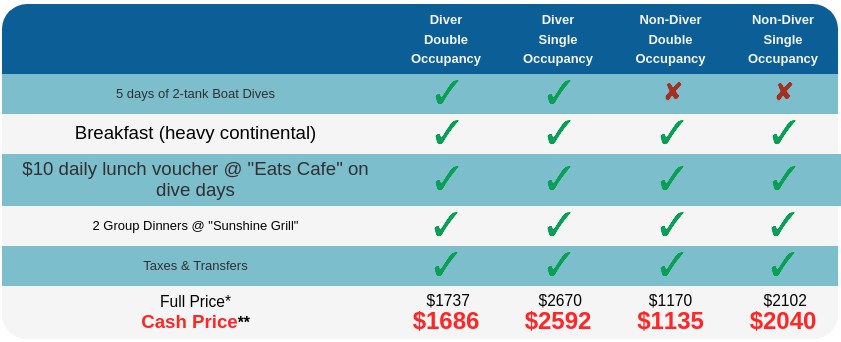 *All prices are per person.
**Cash Discounted Price is given when you select e-check at final checkout.
What's Included:
NEARLY ALL INCLUSIVE SINGLE'S WEEK PACKAGE INCLUDES:
7 nights/5 days of 2 tank boat dives in a double occupancy ocean view room at SunShine Suites 4 Star Boutique Hotel with full use of facilities at the Westin Hotel
Breakfast (heavy continental) , Lunch at "Eats Cafe" ($10 daily lunch voucher on dive days) & 2 Group Dinners at "Sunshine Grill"
Air tanks only (nitrox is available for an add'l fee)
Shore Diving...available from various suppliers for approx $15 per tank
All taxes included
Transfer from/to Grand Cayman Airport
Friday Touring day including short island tour, tour of "Hell", brewery tour and downtown shopping ops!
Daily SD.com H20 Happy Hours
COSTUME CONTEST WITH GREAT PRIZES & PHOTO CONTEST & MORE...(Free diving, free dive gear and MORE!!!)
Diving Gifts and Giveaways from various SD Vendor Partners as available
SD T-Shirt commemorating the trip
PACKAGE DOES NOT INCLUDE:

• Airfare to Grand Cayman
• Meals on other nights beside the Sunday and Thursday  group dinners and the lunch on non-dive days
• Nitrox - $TBD per week for pkg dives + $TBD per week for extra afternoon tank dives or $TBD for base pkg & afternoon pkg
• Extra tank in the afternoon (for a total 3 tanks per day) for 5 days - $250 cash or for 4 days $200 or for 3 days $150
• Rental, instruction and retail charges
• Crew & Staff gratuities
• DIVE Insurance - is MANDATORY! DIVE insurance is VERY inexpensive. Even if you have insurance that you think covers DIVING ACCIDENTS and air lifts…it is CHEAP to get a supplemental policy to ensure you are cared for.
• TRIP Insurance - It is STRONGLY RECOMMENDED. See INSURANCE Tab below for recommendations.
 
Options & Extras:
OPTIONAL:

Night Boat Dive: $80  CASH min of 5 - We'll have a sign up thread for those who are interested.or simply put it in your cart
Extra Night Hotel- SD Rate: $TBD CASH d/o or $TBD CASH s/o -NOTE LET SD.COM KNOW WHAT DAYS YOU WANT IN ADVANCE SO WE CAN LOCK THEM IN FOR YOU.
Extra Day(s) Diving - SD Rate: $TBD for each extra day of 2 tank am diving -NOTE LET SD.COM KNOW WHAT DAYS YOU WANT IN ADVANCE SO WE CAN LOCK THEM IN FOR YOU.
Kittywake Dive (on Cayman Brac): $85 CASH  MIN of 5 (Will be scheduled in the afternoon in lieu of a 3rd dive)
Stingray City: $80 CASH MIN of 5 (Will be scheduled in the afternoon in lieu of a 3rd dive)
Discounts & Rebates:
DISCOUNTS & DISCOUNT DISCLAIMER:

You must use the code when you book as they are not retroactive after you sign up UNLESS otherwise stated like the member rebate etc.

We are sorry for any inconvenience this may cause but the accounting expenses of manually trying to do the discount is far exceeding the discount amount making it very prohibitive to manage this way. So please be sure to use the discount code AT TIME OF INITIAL BOOKING.

NOTE: The EBD or Early Booking Discounts can only be used as follows:

When paying in full
When you first sign up
By the deadline given. After that deadline they disappear and the code will not work. (So please leave a buffer if you need to xfer money or have questions.)
Only one (1) coupon code can be used per order.

Pay in FULL at time of Booking

by 3-30-18 for Early Bird Discount:

FREE STINGRAY CITY worth $80

 (use COUPON CODE:

18GCMGRAY

)* Add Stingray City to your cart when you book your trip.
OR Pay in FULL at time of Booking by 3-30-18 for Early Bird Discount: 

$50 OFF

 

(use COUPON CODE:

18GCM50

)

DEPOSIT at time of Booking by 4-05-18: for Early Bird Discount:

$25 OFF

(use COUPON CODE:

18GCM25

)
Buddy Rebate: Get a $50 rebate for getting any NON-SD.com member to go and you both get a buddy credit. Rebate issued at the end of the trip, after both trip goers send their buddy diver credit request to trips@singledivers.com
Pay for a Boat Night Dive by 4-05-18 and

save $10

so $65 vs $75 (use COUPON CODE:

GCM18NIGHT

) Must be purchased separately to use this code
Pay for KittyWake Dive by 4-05-18 and

save $10

so $75 vs $85

(use COUPON CODE:

GCM18KITTY

)

Must be purchased separately to use this code

Book by 4-17-18 and enjoy an Early EASTER Present to Yourself - 10% Discount on any one purchase from BIG BLUE Lights or 20% off two or more items (10% or 20%Discount must be used by June 30, 2018)
Book by 06-30-18For one (1) chance to WIN FREE NIGHT DIVE worth $75
Book by 06-30-18 For one (1) chance to WIN A FREE Coreskin or ANO Product/Voucher worth $100!
1 additional chance for each...WIN FREE ANO/CORESKIN GEAR worth $100 and/or Free NIGHT DIVE by signing up on our Facebook Trip Event BY 9-1-18 for this trip AND "LIKE" SingleDivers.com if you haven't already AND share the FB trip booking on your page or in another diving group to which you belong. (EARN ONE CHANCE PER SHARE)

Please email  with your full list of contest entries links and please reference GRAND CAYMAN SOCIAL MEDIA CONTEST ENTRIES in the subject line.

Cash Discount: Use our e-check option to pay for your trip and

CASH DISCOUNTED PRICES

will be applied at checkout.
Active Duty Military Discount: $25 OFF Active Duty Military Discount for any active duty military of any country that fights for freedom. Thank you for your service. (Please be prepared to show proof of service at check in)
Member Rebate: File for your $25 member rebate within 30 days after the trip for SD premier and above membership levels (See my forums signature for link to the forms forum or click on the green Paper Forms button in the forums . If you are new to the site send an email to to get the password. PLEASE follow the directions on the form for proper submission & processing.)
SAVE $75 by submitting your Documents within 21 days of booking this trip. If booking within 45 days of the trip please submit your documents within 3 days. Otherwise the $75 document processing fee will be added to your final invoice.
Accommodations:
Sunshine Suites Resort
In each of our impeccably clean Grand Cayman suites you will find outstanding amenities that you would expect of a luxury resort including a furnished kitchen, pillow top mattress, Cubieblue® bluetooth alarm clocks, hair dryer, iron and ironing board, well-appointed bathroom with shower/tub, flat screen TV with premium cable package, AC & ceiling fans.
Two queen beds with pillow top mattresses.
345 square feet. Located on all floors.
Fully equipped kitchen with full-sized refrigerator, two-burner stove top, microwave, toaster, coffeemaker, and cookware.
Two-seater dining table.
Reading chair.
27-inch television with U.S. cable channels.
Free wireless internet access.
Bathroom with shower and tub.
Ceiling fan and louvered windows in addition to air conditioning.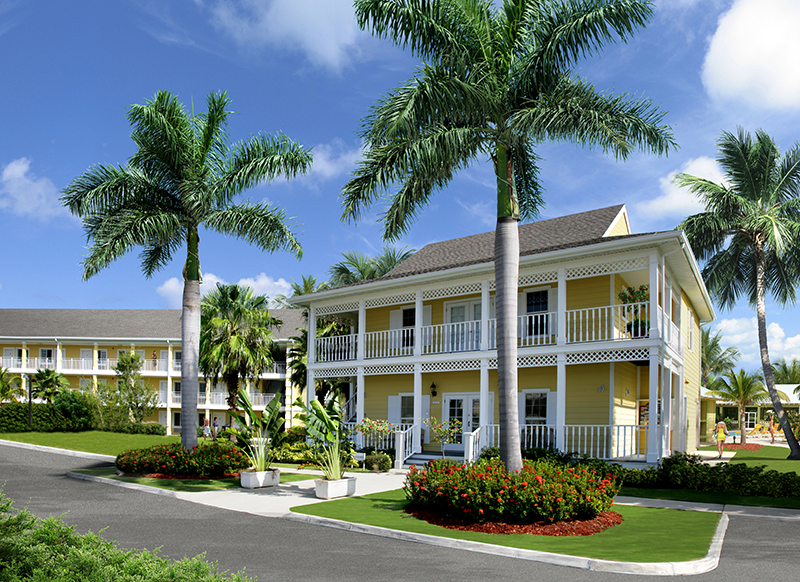 Payment Details:
PROGRESS PAYMENTS:
$500 non-refundable deposit due at booking to hold a spot
03-08-18: Progress Payment Due
05-08-18: Progress Payment Due
07-08-18: ANY PACKAGE BALANCE OWED
07-08-18: ALL EXTRAS DUE...Nitrox, Night Dive, extra days and any add'l tours booked are due.
Note: Trip must be paid in full 60 days prior to departure. Extras must also be paid in full 30 days prior i.e., Nitrox, extra nights etc. IF YOU NEED EXTRA TIME LET US KNOW! (Note that to add an extra to the trip you must pay for it when you add it to your cart. We will then list everyone on the trip and doing extras in the forums. Click the Blue Forum Box to see the Forum Trip Thread for this trip.)
PAYMENT OPTIONS:
SingleDivers.com uses a secure payment gateway fully integrated into our online booking system that allows you to pay for trips or merchandise using the following payment options:
An online e-check that debits your checking account automatically without having to mail in a check or having your bank mail a check from your account

An online credit card transaction that eliminates the need to fill to fill our a credit card authorization form.  (Note int'l cards please use AA as your *STATE* designation and 12345 as your zipcode and the charge should go thru. Please also note that we only can accept MC and VIsa)
PRICING INFORMATION:
SingleDivers.com provides its members with pricing that reflects all possible savings available including discounts from our over 10,000 member buying clout. We offer a CASH DISCOUNT that is always in BOLD RED LETTERS along with our regular pricing for easier comparison of all possible savings. The cash discount will be taken at the time of payment when you choose the "e-check" option.
HOW TO PAY:
As you sign up for a trip you will add either the trip deposit amount or the full trip price to the shopping cart. You can also add any extras you wish to purchase but you will have to pay for them whenever you sign up for them. So if you are not ready to pay for nitrox now but want us to know you will be adding it to your order...please use the comment box to let us know ultimately what you are signing up for and any other special concerns you have or information you want us to know. Just understand we will not show you listed as doing something until it is paid for.

When you are ready to pay for the extras you want you will click on the BOOK NOW button for the trip you are on and select the add-on(s) that you wish to pay for, add them to your cart and then check out. Depending on the trip you may need to click on the purple TAKE ME TO THE ADD-ON'S BOX. You will then either pay via e-check or credit card depending on whether you want a discount for cash or prefer the convenience of payment over time.

When its time to make a progress payment you will click on MY TRIPS under TRIPS on the main menu. You will see "Make a Payment" under PAYMENTS in the upper right. Then choose what you are paying for and complete your payment.

After each order you place with us you will receive an email order and payment confirmation. If you do not receive these TWO email confirmations (one showing the order at full price and one showing what was debited from your account including the cash discount) check in MY PAYMENTS to see if the payment was successful. If you do not see the payment in your My Trips then MAKE THE PAYMENT AGAIN. You will always get an order confirmation email every time you attempt an email but you will ONLY get a Payment Confirmation email when your payment was successful. If you need assistance please email .

The MY PAYMENTS section is located under the PAYMENTS option found in the upper right of the MY TRIPS area of our site which is found under the TRIPS tab in the main menu.
IN GENERAL:
Only payments received via our secure online payment gateway/portal will be accepted and will qualify for early payment discounts. (So check before you book for any discounts you may qualify for as they can not be applied after booking.)

If you are unable to use the gateway please provide a complete description of the problem/error you are encountering INCLUDING A SCREEN CAPTURE of the error here: SUBMIT HELP TICKET

If International/ Non-US Clients and your credit card payment does not work, either use AA as the state and 12345 as the zip or please use our traditional written credit authorization form to submit your credit card payment. To receive this form click on SUBMIT HELP TICKET.
Travel & Transfer Details:
AIRFARE
You need to fly in and out of Grand Cayman GCM using Cayman Airlines or other carriers flying to the island from MIA or other hub cities. We can book your flights for a $30 booking fee Or simply use THIS online booking tool and save some money as well as the booking fee and find the lowest rates! 
TRANSFERS 
Upon arrival you will collect your bags and head outside the airport. Our driver will be holding a sign that says EPIC DIVERS & SUNSHINE SUITES & SingleDivers.com IN ORDER FOR US TO SET UP YOUR FREE TRANSFER YOU MUST SEND US YOUR FLIGHT DETAILS. If you do not send them to us timely you may not have yoru transfer set up and could have to pay for a private taxi approx $20 each way.
Diving & Itinerary:
DIVING
Scuba Diving Magazine has listed the 2010 Top 100 Readers' Choice Survey for the Caribbean and Atlantic and the Cayman Islands have been rated as follows:

#1 Overall Rating of Destination
#1 Diving for Advanced Divers
#1 Visibility
#1 Health and Marine Environment
#1 Wall Diving
#2 Marine Life
#2 Overall Rating of the Diving
#3 Underwater Photography
#3 Shore Diving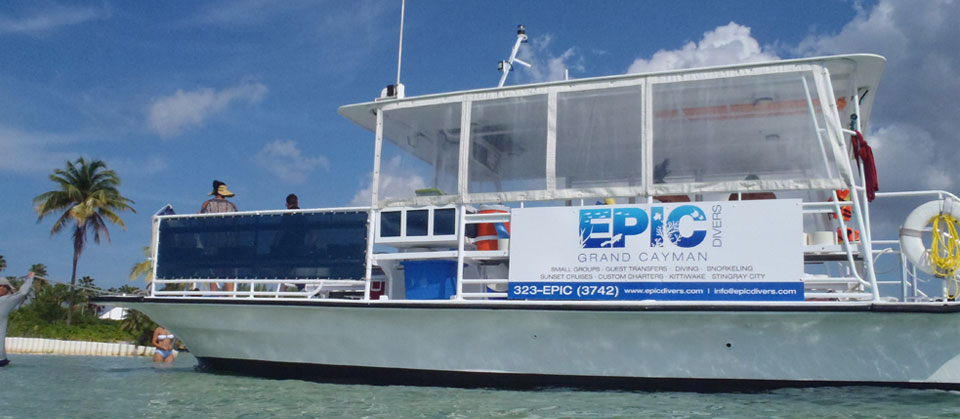 SCHEDULED ITINERARY

Days Prior to start of our trip: Ask me for special pricing to either arrive early or stay late diving, sightseeing or both!
Aug 25 Sat: Arrive in Grand Cayman where you will be transferred to the 4 Star Boutique Sunshine Suites on 7 mile beach
Aug 26 Sun: 2 tank am Dives + 1 tank optional afternoon dive OR Stingray City or Kittywake if enough people
Aug 27 Mon: 2 tank am Dives + 1 tank optional afternoon dive OR Stingray City or Kittywake if enough people
Aug 28 Tue: 2 tank boat Dives & 1 tank afternoon OPTIONAL dive OR Stingray City or Kittywake if enough people - SCHEDULED NIGHT FOR BOAT NIGHT DIVE IF INTERESTED...NEED 5 PEOPLE SO THIS IS A 4 DIVE DAY.
Aug 29 Wed: 2 tank am Dives + 1 tank optional afternoon dive OR Stingray City or Kittywake if enough people
Aug 30 Thurs: 2 tank am Dives + 1 tank optional afternoon dive + Group Dinner  + EPIC COSTUME CONTEST
Aug 31 Fri: We have included a TON of Island Fun for this great single's week including a trip to "HELL" and a brewery tour, museum, short island tour and downtown shopping and MORE!!! (We will need a sign up for transportation but this is INCLUDED in the pkg)
Sep 01 Sat: Travel to Grand Cayman Airport for flights home.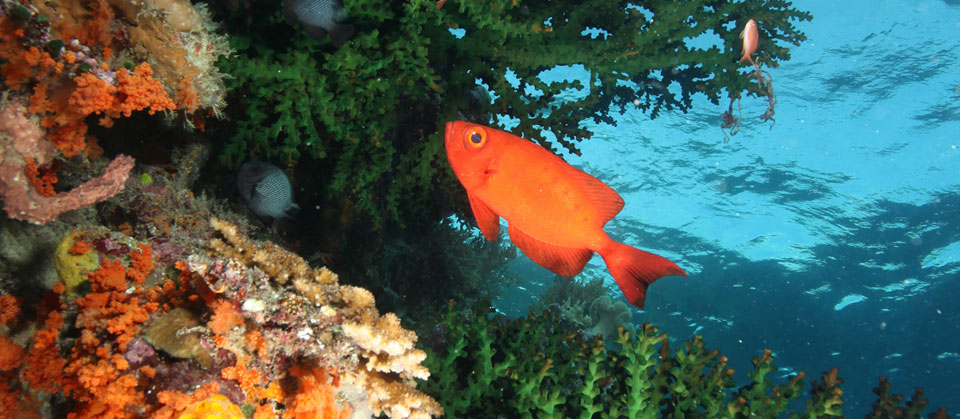 Experience Required & Training/Workshops:
Experience Required
Part of what makes Grand Cayman so addictive (as if you didn't already know) is the feeling of weightlessness that only wall diving provides. The experience of soaring out over the drop-off, and seeing the bottom drop out from under you, is still one of diving's greatest rushes. And with dramatic walls on every side, it's no wonder that Grand Cayman earned a spot on the list of Top Five Best Wall Diving Destinations in the Caribbean. The vast majority of diving in the Caymans is wall diving; therefore, you must have good buoyancy control and be aware of your surroundings.
Training & Workshops
There are no SingleDivers.com training activities nor workshops currently planned for this trip.  We are happy to check with the resort about doing training during your trip and what they would charge. Often they will give us a better price so feel free to ask us to assist.  If you would like us to help arrange additional training for you, simple click in the SUPPORT tab in the main menu and then click on SUBMIT HELP TICKET and click on TRIP ADMINISTRATION and request assistance. 

We will also check to see if any of our trip participants are instructors who would like to teach on the trip and let you know.  We are glad you are interested in continuing your dive education and we hope we can help you continue your goal of ongoing training.
Insurance, Documentation & T&C's:
INSURANCE
DIVE Insurance is required! DIVE insurance is VERY inexpensive. Even if you have insurance that you think covers DIVING ACCIDENTS and air lifts…it is CHEAP (approx $100) to get a supplemental policy to ensure you are covered for an entire year of diving. 
We recommend:
Dive Assure: for either a 'one time' policy OR an annual policy for BOTH Dive & Trip Insurance providing PRIMARY COVERAGE with excellent rates and coverage! Please reference SingleDivers.com via the drop-down menu under GLOBAL PARTNERS. (If you can not find the drop down, do not reference anyone and email info@singledivers.com your policy info and we will do it for you via our Dive Assure company representative.)
Diver's Alert Network: Please use our reference number when ordering: ID1603080   (This only works if you are a new first time DAN member.) 
Trip Insurance is STRONGLY SUGGESTED and/or required (depending on the trip)!  TRIP insurance is VERY inexpensive. Even if you have insurance that you think covers your trip…it is CHEAP (approx $100-$200) to get a supplemental policy to ensure you are covered for your investment in your dive trip. If you opt to not get trip insurance you are responsible for all losses related to your trip including not going for any reason.
DOCUMENTATION
All SingleDivers.com trips require necessary documentation to facilitate booking your trip and/or making it a better experience for you.  Once you complete your documents online our automated system will take the information from your last trip with us and fill out your new trip forms for you. You then add any missing information and/or change anything that is no longer current. You will find the forms you need to complete under MY TRIPS which you will find under TRIPS in the main menu across the top of the site. Since each trip requires a unique set of docs, please choose the correct trip from your "My Trips" drop down and then complete the forms required for that trip. Some trips will also ask you to complete the resort or liveaboard's forms as well.  

The AIR AUTHORIZATION FORM is only required when you are having SingleDivers.com book air for you but this includes air that is part of the trip pkg price. 

Not all of our forms are online as they are either infrequently used or being phased out. If you need a form that is not in our online directory, simply click on SUPPORT on the main menu and then click on SUBMIT HELP TICKET and choose TRIP ADMINISTRATION and ask for the form you need.
TERMS & CONDITIONS
All SingleDivers.com trips require:
You complete the necessary documentation as referenced above for each trip you sign up to take with us. A $75 document fee will be applied if you fail to submit your online and uploaded documents withing 21 days of signing up for a trip or within 3 days if signing up within 45 days of departure.
You read the EXPERIENCE REQUIRED & TRAINING/WORKSHOPS information in the online trip details to ensure that you are able to safely and comfortably meet the requirements of the trip. Please contact to further discuss any questions you have about attending one of our trips. We often accept students who would not otherwise meet the stated trip requirements because they are taking a class that will then enable them to meet the trip specifications and they will be diving with an instructor or dive master during the dives.
We require Dive Insurance for all dives and trips as stated above and we STRONGLY recommend trip insurance for all dives and trips but in some cases require it due to vendor specific mandates. Please see the online trip details under INSURANCE to see if the trip has optional or mandatory trip insurance requirements.
In the event of cancellation, your trip insurance will be your first line of defense. Secondary remedies include some rights afforded to you based upon when you have to cancel your trip in writing. Please see THIS link for full additional trip cancellation details.
Please read THIS link for our Guaranteed Double Occupancy Policy, Rooming Policies, Payment Terms, the "Ex" Rule etc.