2020: Dominica May 30-Jun 6, 2020
THIS TRIP IS WILL BE OPEN FOR BOOKING SOON. When open PLEASE CLICK (LINK COMING SOON) , READ AND THEN SIGN UP!!!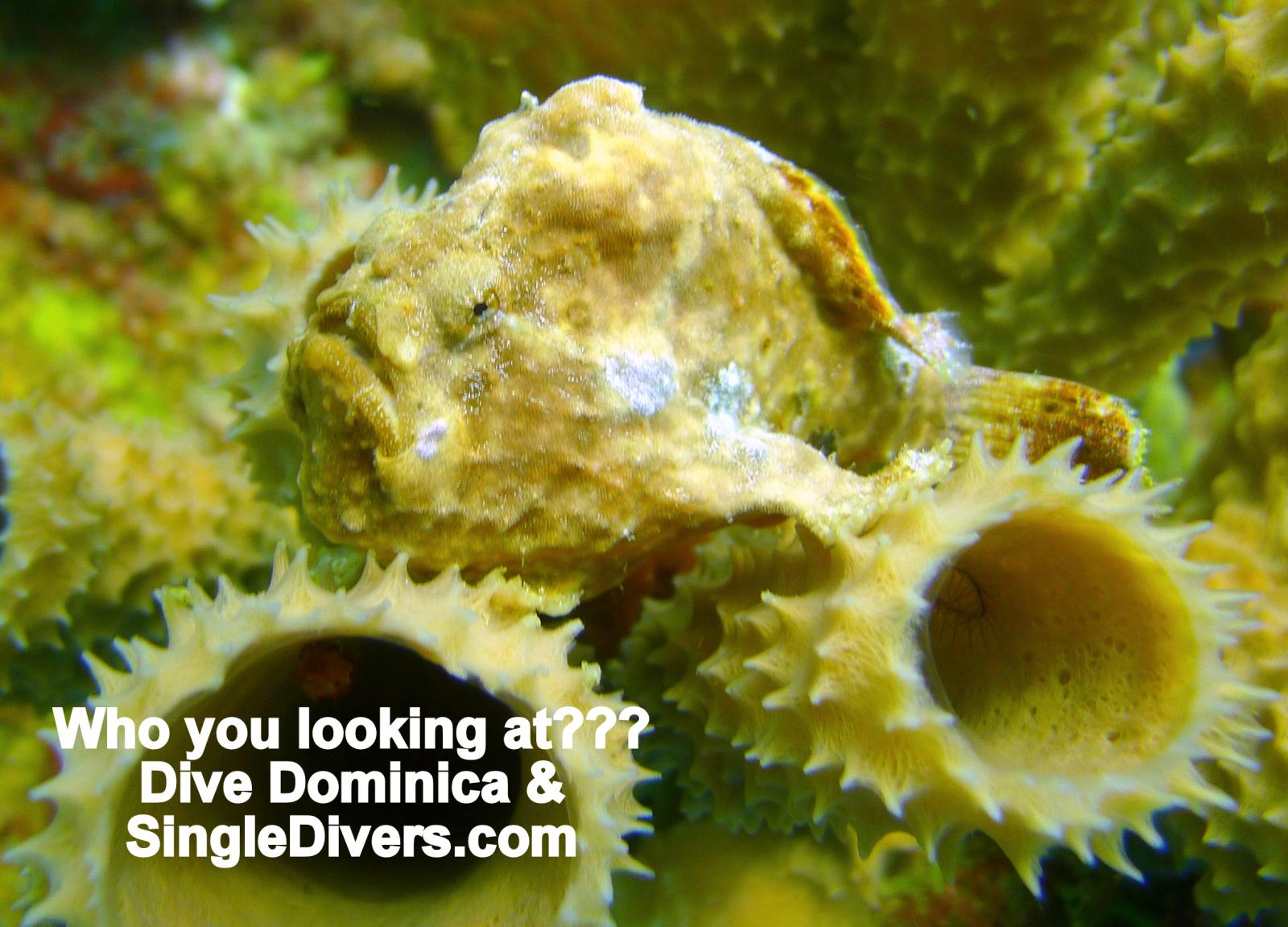 Sign up for notification for when this trip opens for bookings and early booking specials by posting in this thread/topic:

 
THIS TRIP WILL BE OPEN FOR BOOKING SOON!!!  COME JOIN US! ITS A BLAST! OR IS THAT A "BIRTHDAY BASH"?!?!?!!  (Yes you can join the Wench and others celebrate their birthday anniversary in Darling Dominica!!!)
HOT OFF THE PRESS! We are heading back BY POPULAR DEMAND ONE MORE TIME to AMAZING Dominica* for 1 GIGANTIC week next year! (If we have enough for a 2nd week we will can expand to smaller operators AFTER this one)  So save the dates!!!

*2017 was going to be the LAST YEAR and most of those on the final trip begged, pleaded and bribed me to offer it at least one more time. Once you see it you'll see why it rivals anything in the Caribbean and surpasses most diving for the money anywhere! Then it was hit hard by hurricanes and our hearts broke for our friends and diving family we've developed over the years. We have agreed to help our friends in Dominica with the one things left tha they need.... DIVERS!! So here we come.
1. Dominica will be different but then nothing stays the same does it? But it was ALWAYS my fave place to dive in the Caribbean and I feel as if it still will be. I'm heading there in Nov to see for myself along with a few adventuresome friends so soon we will know for sure!
2. The island has basically been rebuilt with full flight service, road service etc. It just needs DIVERS!!!
3. Some of the diving was damaged beyond recognition. Even our favorite dive resort was completed damaged and is slowly being rebuilt. But our FAVE DIVE OPERATOR WAS SPARED AND HAS BEEN DIVING DOMINICA since a few weeks after the storm. They know where all the untouched spots are and YES THERE ARE MANY THAT STILL HAVE THE FULL GLORY OF PRE-STORM DOMINICA DIVING AND WE WILL FOCUS ON THEM.
4. Our new hotel will be one of the oldest hotels on the island and is a truly lovely resort... Fort Young Hotel. (Yes it was the original fort on the island so historic too!) And it NOW has unlimited shore diving from the hotel dock so we are set!!!
5. Its my birthday and missing my annual birthday celebration in Dominica has been hard on me. But no more... come celebrate birthday anniversaries and let's create MANY NEW MEMORIES!!!
6. Let's help our dear friends and diving family recover from this horrific storm that did so much damage to their beautiful island and come enjoy the reefs that remain untouched along with many new cool things waiting for us to discover! Come RE-DISCOVER DOMINICA & Come join the party!!!

DATES...

May 30 - Jun 6, 2020 at Fort Young diving with Dive Dominica
and if enough interest 
Jun 6 - Jun 13, 2020 at smaller boutique resorts on other parts of the island that can only handle 4-10 people

PRICE...

The price will be $1500 CASH PRICE or less for 5 days of diving, breakfast daily, lunch on dive days, 2 group dinners, transfers, taxes, and a turtle conservation donation with possible participation by the Dominica Turtle Conservation Society AND MORE COOL STUFF!!!
AND for anyone who signs up during our first early booking window we will have some REALLY NICE INCENTIVES!!! So stay tuned...
You can fly into Dominica via Liat, AA/Seaborne as well as JetBlue/Seaborne and possibly more via SJU or SXM or ANTIGUA.
Come join us RE-DISCOVER DOMINICA...the MOST AMAZING DIVING IN THIS HEMISPHERE!!!*


**Please remember if it were easy to get there...it would look like the rest of the Caribbean! (SEE WHO SHOULD DIVE DOMINICA BELOW!)

*** Flight Info:  We will help you with flights as they are always the trickiest part because the biggest plane landing on the island only holds 48 passengers.



~~~~~~~~~~~~~~~~~~~~~~~~~~~~~~~~~~~~~~~~~~~~~~~~~~~~~~~~~~~~~~~~~~~~

Hey gang...it's time to RE-DISCOVER DOMINICA!!! They are open for business and JUST NEED DIVERS!!!  We are ready to dive my favorite place in all of the Caribbean AGAIN!!! Who want's to join me? We will celebrate my birthday and help our dear friends and diving family in DOMINICA!!!
AND... for those who want to add a 2nd week to the pkg we are working with ALL the small operators who can't support large groups to book you for a 2nd week in those boutique operators who can only support 4-10 divers max. We will have full info on them and how many divers they can take so you can TRULY HELP THE ISLAND START FULL RECOVERY WHERE THEY NEED IT MOST...DIVING!!!



So what do you all think? Dominica for June again next year???


THOSE INTERESTED IN BEING ON THE NOTIFY LIST WHEN THE TRIP OPENS FOR BOOKING:
1ST WEEK GUARANTEED TO RUN May 30-Jun 6, 2020:
1. Kamala aka WreckWench
2. Keith aka MNJoe
3. Cecile aka Zil
4. Paula aka scubachick84
5. Brenda aka MissBK
 
2ND POSSIBLE WEEK Jun 6-13, 2020 in smaller boutique resorts only capable of 4-10 people:
1. 
 
 
HELP! HOW DO I DECIDE BETWEEN THIS TRIP AND THE OTHER GREAT TRIPS YOU ARE RUNNING???

Welcome! We are glad you found us! I may be able to help you decide.

1. If you are looking at the Bonaire trip in July 2020 it will be the last scheduled trip we are planning. (If we have a tremendous turnout and people beg us to run another one then we may offer it again...but after 13 years we need to explore other venues!) YES Bonaire is that great that we've done it 13 years in a row!

2. The Dominica trip is on year 7 and because its hard to get to it and we offer so many great trips...we had a big drop off in 2016 so made 2017 the last year which did very well. Then the storms hit and Dominica was not diveable for a couple of yeas. NOW THEY ARE BACK AND WE ARE GOING TO RE-DISCOVER DOMINICA. If you want to help the island with the only thing it needs aka DIVERS then this trip is for you. If you love unique diving not found anywhere in the world...then this trip is for you.

3. If ou want super easy diving and super easy to get to...go for Bonaire. If you want great diving that is both easy and has some edge to it and it's off the beaten path...then go for Dominica.

Why Dominica is NOT for new divers nor everyone....(in my opinion)

1. If you dive the top rated destination in the Caribbean first then you have nothing to look forward too when you dive other places.
2. Dominica was hit hard by a massive hurricane in late 2017 and while some sites especially the Atlantic sites are still as pristine as they ever were....they are also the sites less suited for new(ish) divers. And some sites were drastically changed and may be cool in different ways but not as we remember them. However there are enough GREAT SITES left to enjoy but you must be a bit more flexible in your expectations AND you will need to be at least an intermediate diver with at least 40 dives comfortable with moderate current you will swim into to start the dive and then go with when you return to the boat. If the current is too strong we will do a drift from one point to another. You must also be able to use the coral formations to block the current and basically be comfortable in staying close to the bottom to avoid drag and being a human dive flag. In other words...this is NO LONGER diving for newbie divers. (Please contact kamala@singledivers.com to discuss if this venue can be right for you)
2. If you are a new diver then you are typically a new traveler as well. Traveling to Dominica is not always easy but is easily offset by the AMAZING diving. The saying..."If it were easy to get here it would look like the rest of the caribbean" is very very true here. EVEN WITH THE DAMAGE THE UNDAMAGED SITES EXCEED MOST IN ALL OF THE CARIBBEAN. However without being a bit travel savvy and understanding that bags may not arrive for a day or two since the planes are sooooooooo small, you will end up with people upset. That is why we target only experienced divers...they have enough diving and travel savvy and experience to recognize how pristine this diving is and THAT offsets just about every issue encountered trying to get there.
3. If you are new diver the boat can not go to the most amazing sites that are in the Atlantic...the sponges are so big a full grown man can lie inside of them, There are big animals and huge schools of fish...but if there are new divers the boat will not go to these sites in case of current.
 NOTE NOW MORE THAN EVER....the inshore super easy sites were the ones most damaged. The offshore Atlantic sites were the ones that remained untouched so its even more important that everyone be an intermediate diver or above.
4. While the diving is super easy along the leeward side of the island and those sites were hit the hardest and so many not be as pristine compared to other islands. They were also very limited so if you have new divers you have to start repeating sites since the number of sites that are perfect for new divers is limited in number. AGAIN...this destination is NOW GOING TO BE BEST SUITED FOR INTERMEDIATE AND ABOVE DIVERS.

So save Dominica for when you are tired of the rest of the Caribbean and for when you are ok with travel delays and glitches trying to get to a very small tiny island. If the former is true...then you'll blow off the latter issues when you see how amazing Dominica is.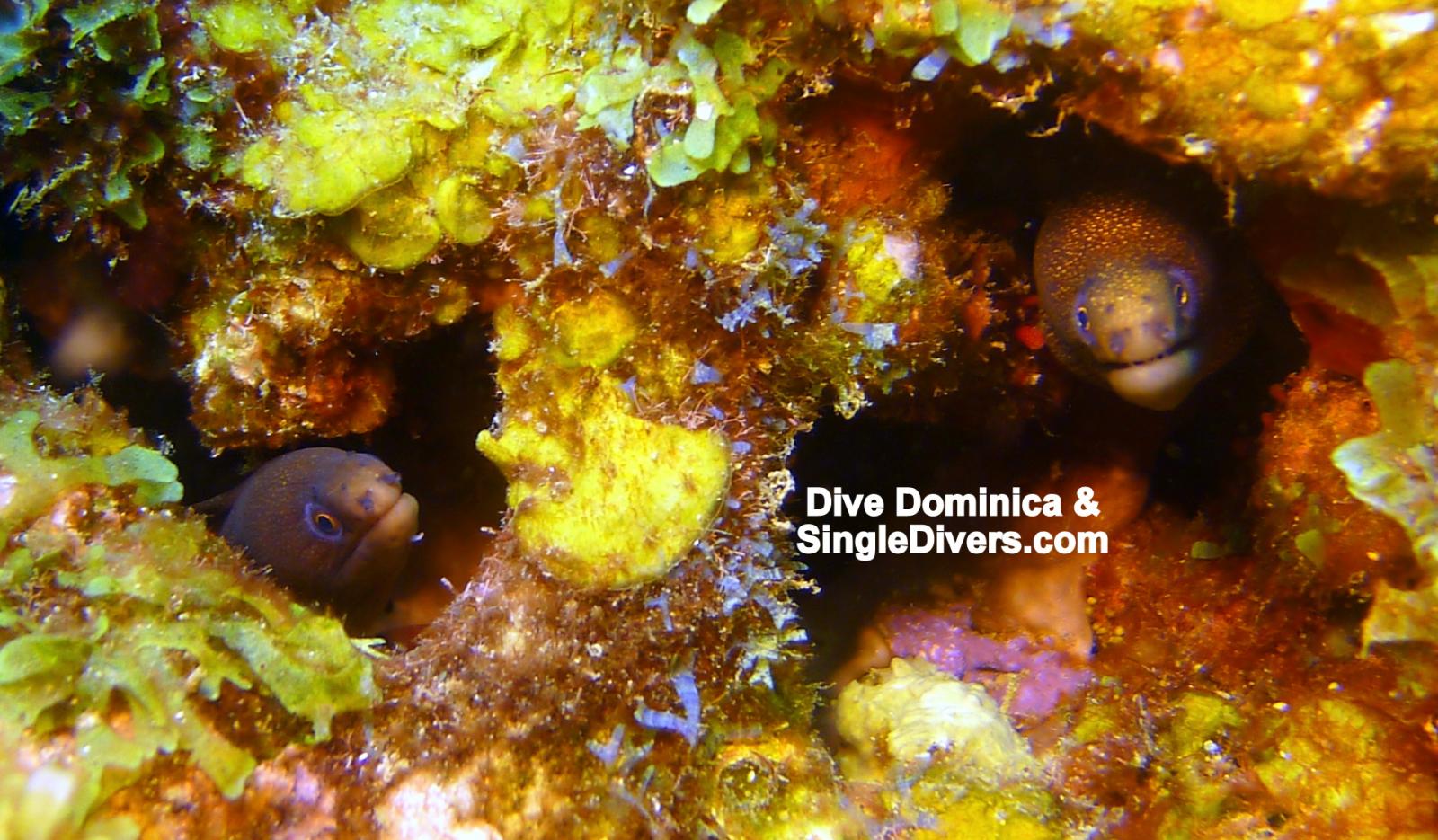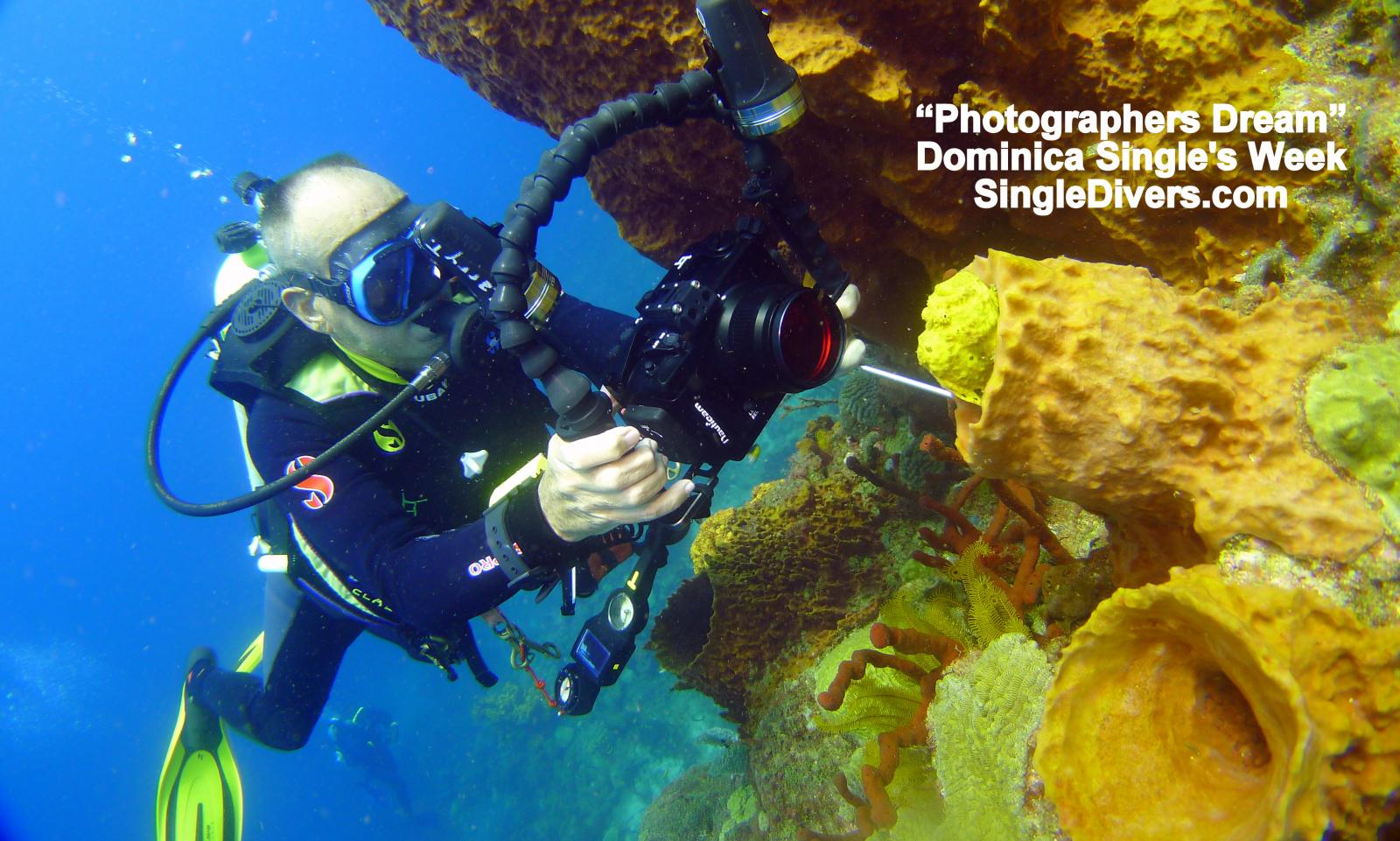 Edited by WreckWench, 11 October 2019 - 12:49 PM.