Fabulous! The trip is OPEN FOR BOOKING HERE.
SAVE THE DATES.... BOCAS DEL TORO PANAMA
NOTIFY ME WHEN OPEN FOR BOOKING LIST:
SEE what you will SEE .... HERE
THOSE WANTING TO BE NOTIFIED WHEN THIS TRIP IS OPEN FOR  BOOKING AND ALL AMAZING EARLY BOOKING DETAILS: (we list your name and send a PM the day the trip is opened for general booking. If your premium membership is not updated then we send an email out within 48 hrs of opening for general booking to let you know. You will need to upgrade your membership [see HERE for how] and then you can sign up for the trip. Save time and upgrade now to ensure you get the spot you want!)
 Kamala aka WreckWench

 Scott aka Starshark12003
 Teresa aka just4trix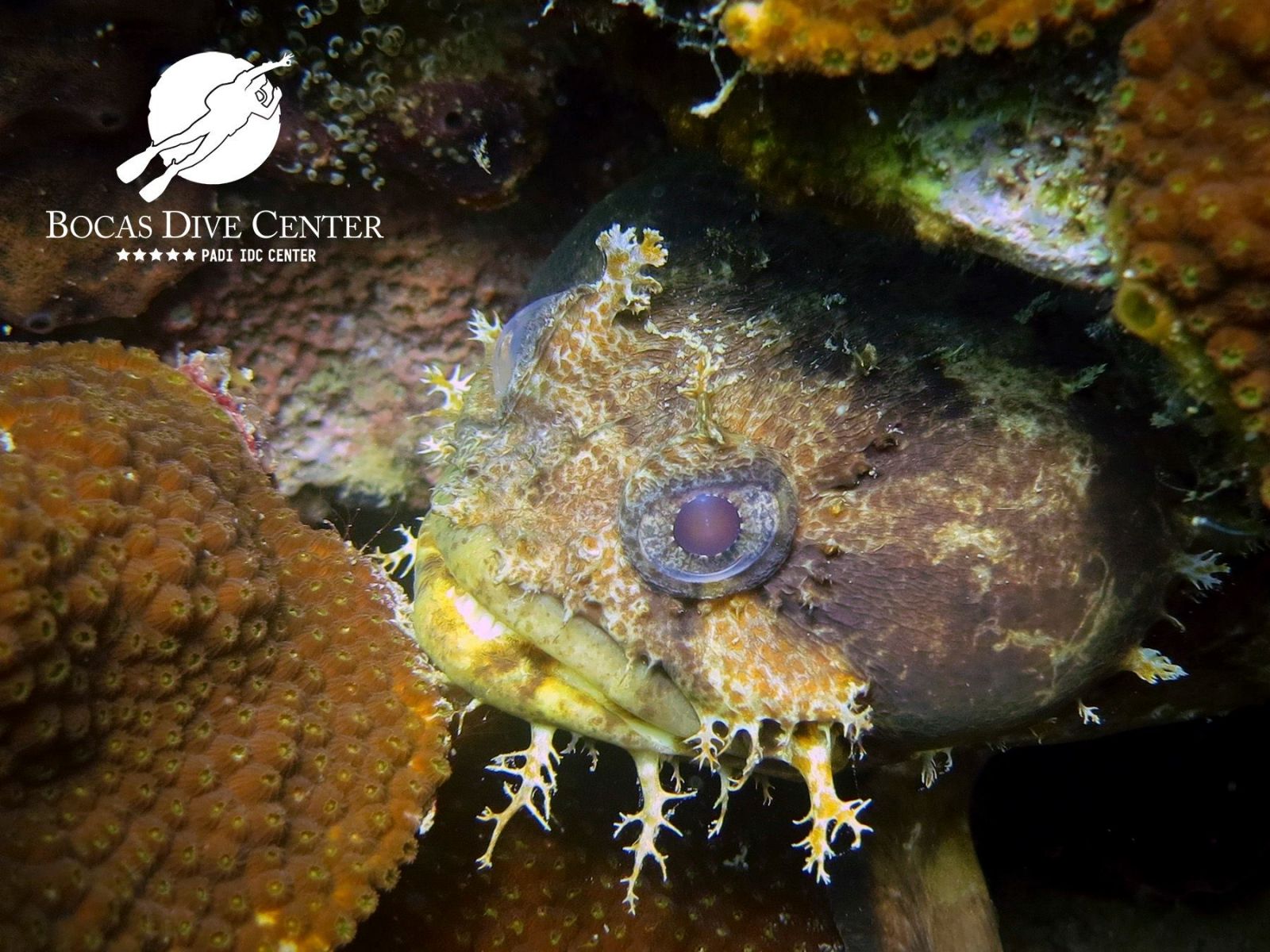 This place has some seriously diverse marine life for being on this side of the world.
The archipelago of Bocas Del Toro is a wonderland of crystal clear Caribbean Sea dotted with vivid coral gardens and a stunning variety of tropical fish to be discovered. Comprising a chain of islands off of the Caribbean coast, the Bocas del Toro archipelago is a unique aspect of the country that all Panama visitors simply must experience. The indescribable natural beauty of the lush tropical vegetation and stunning white sand beaches make Bocas del Toro a biodiverse fantasy world. Bocas Town, the capital of the main island Isla Colon, is the spot for seafood restaurants, souvenir shops, and even some nightlife is accessible in town.  Popular activities include surfing, bird watching, forest trekking, scuba, snorkeling, exploring the nearby Indian village, playing with the marine turtles, and maneuvering the waters in a sailboat.
Of course you can plan a visit to Panama City either before or after if you like to take in the amazing culture this rich and historic city has to offer. And of course Panama is home to the world famous Panama Canal which is a huge engineering feat and modern marvel.
Date:  Oct 11-18, 2020 diving days
Where: Bocas Del Toro a small island near Panama City which can be reached via small plane or long bus ride and water taxi. We recommend the former and will help with local air tickets, transfers to and from Bocas etc.
How:  via Landbased dive and hotel operator Bocas DIve Center.  We will fly to Panama City Panama then transfer to the domestic airport and fly from there to Bocas Del Toro. Alternatively you can fly into Costa Rica and take a short hopper from there to Bocas. We will show different flight options and help you with the transportation.
Why: Members always like it when we offer new destinations so this is one of our 2020 new destinations!
Pricing: 7 nights, unlimited diving up to 5 boat dives a day and unlimited shore diving, breakfast, lunch and dinner, transfers to/from local airport, beach tour, etc. $1890 per person d/o or $2480 s/o. (We are working on the pkg to see if we can pare some costs down so stay tuned)  NOTE: Since there are so many fun things to do on this cute little boho island I have requested it be dialed back to 2 boat dives a day so our afternoons are free to do some of these really fun things. We may also revamp the 'all inclusive' option to allow you to enjoy food at other places although the restaurant at the hotel is one of the highest rated on the island.
Other: This will be our first trip to Panama and Bocas Del Toro. One of our frequent club divers loves the place and has been encouraging us to offer this really cool new destination.  So stay tuned...
What:  Save the dates, post to have us add your name to the I'm Interested List and we will let you know when this trip is open for booking
BOCAS DEL TORO TRIP UPDATE
We will open this trip soon after finishing up the logistics involved in getting there. Our all inclusive pkg is LOADED with up to 5 boat dives a day INCLUDING a night boat dive and unlimited shorediving.
NOTE: Since there are so many fun things to do on this cute little boho island I have requested it be dialed back to 2 boat dives a day so our afternoons are free to do some of these really fun things AS WELL AS DO ADD'L DIVING IF YOU ALL WANT THAT.  We may also revamp the 'all inclusive' option to allow you to enjoy food at other places although the restaurant at the hotel is one of the highest rated on the island.
Since luggage limits apply with all small planes Bocas Del Toro offers complete "head to toe" ScubaPro scuba gear for NO ADD'L CHARGE meaning its in the pkg. So save some luggage weight and plan to use some or all of their brand new gear.
Our pkg currently includes a tour to a local beach (the island is renown for them) with light food and drinks included. Of course when you are at the hotel your breakfast, lunch and dinner are included in our pkg.
The pkg will also include airport pick ups and drop offs at the local Bocas airport , Free early check in and late check out when available, with the dive shop incorporated into the hotel.
OTHER THINGS TO DO ON BOCAS:
Making Organic Chocolate in Bocas Del Toro
Fortunately, for those who are taking the tour, you'll get to make and taste the chocolate!
You'll taste fresh cacao fruit, right off a tree, and taste the cacao in different stages of production. You'll taste the raw cacao nibs after they've been roasted and get the chance to grind the cacao down into chocolate.
Turtle Conservation Programs:  The island offers turtle programs when in season where you can learn more about their life cycles and their conservation.
Painting & Cooking: If you love to cook, paint and travel, Random Art vacations are exactly what you are looking for. Combine your love of cooking and art with your love of travel into one amazing Caribbean experience in beautiful Bocas del Toro.
Horseback Riding: Explore the beautiful countryside in the heart of Bocas del Toro- isla San Cristobal. Surrounded by jungle and stunning views, this trail ride is scenic and peaceful. Panama Horseback Adventures offers different horseback adventures that will take you to Isla San Cristobal, where you can ride through jungle hills and island paths with views of the Bocas islands and mountains.
Bike Rides: Rent a bike and go explore Isla Colon. There are three options: ride along Bocas Town's small roads and explore the little stores and cafes lines up against the water, ride out to Bluff Beach and enjoy a day at the beach (don't miss out on The Beach Bar), and finally ride out to Boca del Drago home to famous Starfish Beach. You can rent a bike at Ixa's Bicicletas.
Botanical Garden Tour: Finca Los Monos Botanical Garden is a 10 minute drive from Bocas town, just past the Smithsonian Institute. The farm spanning the island from coast to coast has stunning views, both eastward toward the archipelago of Bocas del Toro and westward toward the mountainous mainland, with the turquoise Caribbean in between. Visitors can see over a dozen specials of edible bananas and taste some of the tropical fruits. The tour is educational and plants are labeled to give their medicinal and practical usages. Because of its wide variety of fruits and flowers there is also an abundance of wildlife such as parrots, woodpeckers, hummingbirds, howler monkeys, and much more.
Visit Bastimentos Cave: One of the most thrilling tours in Bocas del Toro is the Bastimentos caves. After going down the Sloth's Trail canal for 15 minutes by boat you reach a local village. $5 entrance fee gets you a guided tour- this includes hiking to the cave and a headlamp to go into the cave. After about a 10 minute tour into the cave, sometimes swimming you reach the end with a small waterfall and rock to jump into the water of the cave. Get ready to see bats, spiders, frogs and other wildlife. The canal reaching here has sloths and monkeys. A real adventure!
Edited by WreckWench, 14 February 2020 - 01:33 PM.