Forums Menu: Orientation 2018-2019 Trips Topic Listing
Trip Topic Menu: Trip Details Trip FAQ Ask a Question Who's Going??? Book Now
REMEMBER...ALL TRAVELERS NEED TO BE PREMIER MEMBERS OR ABOVE & HAVE DIVE INSURANCE TO JOIN OUR AMAZING TRIPS!!! 
 
Location: Bonaire
Dates:      May 11 - 18 2019
Resort:    Divi Flamingo Beach Resort & Casino
Dive operator:  Divi Dive Bonaire
Water Temp: 79 to 84 F
Air Temp: 75 to 86 F
Current: Mild to none
Visibility: 80 to 100 feet
Experience Level: Any level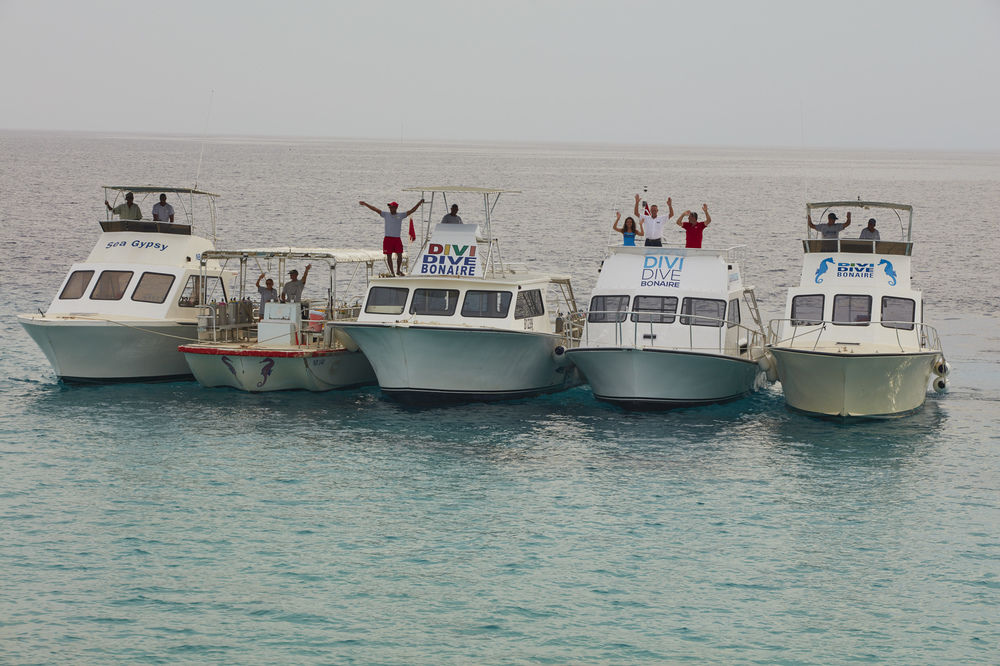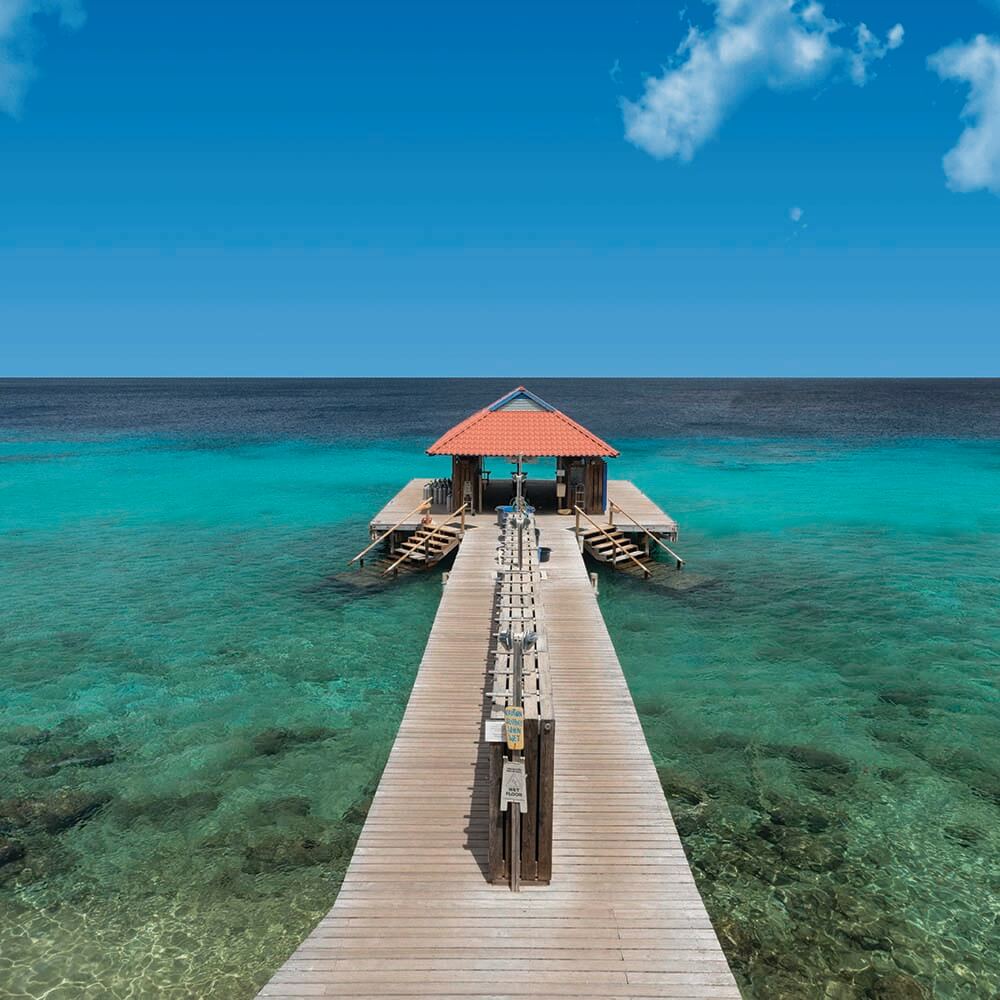 Pricing:
 
TRIP PKG PRICING:
Boat Diving D/O = 10 spaces: $1436 full price or

$1394 CASH

Boat Diving S/O = 5 spaces: $1941 full price

or

$1884 CASH

Shore Diving D/O = 2 spaces: $1391 full price

or

$1349 CASH

Shore Diving S/O = 1 spaces: $2016 full price

or

$1955 CASH

NON-Diver D/O = 2 spaces: $1021 full price

or

$991 CASH

NON-Diver S/O = 1 spaces: $1882 full price

or

$1825 CASH
*All prices are per person.
**Cash Discounted Price is given when you select e-check at final checkout.
 
 
 
 
 
 

What's Included:
 
PACKAGE INCLUDES:
8 Days/7 Nights Deluxe room at the newly renovated Divi Flamingo Beach Resort & Casino

Breakfast and Lunch Daily

Two (2) group dinners (leaving 5 dinners on your own with with WORLD RENOWN RESTAURANTS in town only 2 blocks walking distance away).

(3)-Tank Boat dives for 5 days and UNLIMITED SHORE DIVING DAILY!

FREE Unlimited Shore Diving including Night Dives

Free Welcome Cocktail

Themed Costume Party with great prizes including FREE DIVING, FREE TRAVEL & MORE! Please indicate your interest at sign-up by adding it to your cart.

Special Happy Hour Events & Pricing

FREE T-shirt and other great give-aways!

FREE nitrox for ANY repeat Divi Guest sponsored by SingleDivers.com WORTH $207

Lots of 'Meets & Greets' to get to know everyone!

FREE DEMOS of BIG BLUE DIVE LIGHTS & LIGHTS BEING GIVEN AWAY... & special deals to OWN YOUR OWN BIG BLUE LIGHT(s)

Meet & Greet BIG BLUE DIVE LIGHT REPS and 'see' all the lights you'd just love to own!

Airport transfers (if you supply us your FULL flights details...upload on your MY TRIPS page or email to

trips@singledivers.com)
NOT INCLUDED PKG:
Airfare to Bonaire (BON)
Does not include 5 of your 7 dinners (town is short 2 block walking distance to Bonaire's finest foods!)
Rental, instruction and retail charges
Dive Crew/Hotel/Wait staff gratuities (usually 10-15% of your land pkg cost or approx $150+)
Departure taxes - (approx US$35)
Instruction/Classes - will be available on this trip. Please let us know what you are interested in?
DIVE Insurance - is MANDATORY! DIVE insurance is VERY inexpensive. Even if you have insurance that you think covers DIVING ACCIDENTS and air liftsit is CHEAP to get a supplemental policy to ensure you are cared for.
TRIP Insurance - It is STRONGLY RECOMMENDED. See INSURANCE section below for recommendations.
 Options & Extras:
 
OPTIONAL ADD-ON'S:
Nitrox Upgrade Pkg for full week: $207 or

201 CASH

Nitrox Upgrade Pkg for a day: $TBD or TBD CASH
Extra Nights

D/O - ROOM + Diving - $181.00 FULL PRICE per member or 176 CASH - EMAIL trips@singledivers.com TO AID IN SETTING UP FIRST
D/O - ROOM ONLY - $129.00 FULL PRICE per member or

125 CASH

- EMAIL trips@singledivers.com TO AID IN SETTING UP FIRST
S/O - ROOM + Diving - $299.00 FULL PRICE per member or

290 CASH

- EMAIL trips@singledivers.com TO AID IN SETTING UP FIRST
S/O - ROOM ONLY - $258.00 FULL PRICE per member or 250 CASH - EMAIL trips@singledivers.com TO AID IN SETTING UP FIRST

Rent A Buddy

Day

$52.00 Day FULL PRICE per member or 51 CASH (2 spots are available)

Week

$155.00 FULL PRICE per member or 151 CASH

SD Air Booking Fee - $31.00 FULL PRICE per member or 30 CASH
Rental Pricing
1. Wetsuit: The resort has only 3mm shorties for $9.50 per day
2. BC:
3. Fins: Full foot style only for $6 per day
4. Computer: Resort has Scubapro/subgear wrist style nitrox compatible for $13.50 per day BUT Kamala is working hard on a better deal with a new partner so stay tuned!
5. Pony bottles: 40cft stage bottles with no reg are $12 per day. The stage reg (some divers do bring their own) is $12 for total $24 per day.
 
Discounts & Rebates:
 
DISCOUNTS & DISCOUNT DISCLAIMER:
You must use the code when you book as they are not retroactive after you sign up UNLESS otherwise stated like the member rebate etc.
We are sorry for any inconvenience this may cause but the accounting expenses of manually trying to do the discount is far exceeding the discount amount making it very prohibitive to manage this way. So please be sure to use the discount code AT TIME OF INITIAL BOOKING.
NOTE: The EBD or Early Booking Discounts can only be used as follows:
When paying in full
When you first sign up
By the deadline given. After that deadline they disappear and the code will not work. (So please leave a buffer if you need to xfer money or have questions.)
Only one (1) coupon code can be used per order
Pay in full at time of Booking by Nov 15, 2018: for $75 off S/O or D/O (Use COUPON CODE: 19BONEBD75)
Pay in full at time of Booking by Dec 01, 2018: for $50 off S/O or D/O (Use COUPON CODE: 19BONEBD50)
Pay in full at time of Booking by Jan 15, 2019: for $25 off S/O or D/O (Use COUPON CODE: 19BONEBD25

)

 AND 2 Chances to WIN a Free Autographed Scuba CD, Free Oceanview Upgrade, or Free Night Dive, (Prizes non-transferable)
Deposit by Feb 15: Get (1) chance to win FREE Night Dive
Deposit by Mar 15: Get (1) chance to win a FREE Oceanview Room Upgrade
Deposit by Apr 15: Get (1) chance to win FREE Scuba Cowboy CD signed by the artist!
Social Media Discounts: 1 chance to win a FREE Oceanview Room, or night dive or $50 gift certificate for purchases from anyone of our Corporate Sponsors for signing up on our Facebook Trip Event for this trip AND for liking SD.com if you haven't already AND for sharing the FB Trip booking on your page! (Must do all three!) - To enter send an email to trips@singledivers.com with links to your postings along with BONAIRE SOCIAL MEDIA ENTRIES in the title
Cash Discount: Use our e-check option to pay for your trip and our 

RED CASH DISCOUNTED PRICES

 will be applied at checkout.
Active Duty Military Discount: $25 OFF Active Duty Military Discount for any active duty military of any country that fights for freedom. Thank you for your service. (Please be prepared to provide proof of service in person at time of check in)
Member Rebate: File for your $25 member rebate within 30 days after the trip for SD premier and above membership levels (See my forums signature for link to the forms forum or click on the green Paper Forms button at the top of the forums . If you are new to the site send an email toadmin@singledivers.com to get the password. PLEASE follow the directions on the form for proper submission & processing.)
SAVE $75 by submitting your Documents within 21 days of booking this trip. If booking within 45 days of the trip please submit your documents within 3 days. Otherwise the $75 document processing fee will be added to your final invoice.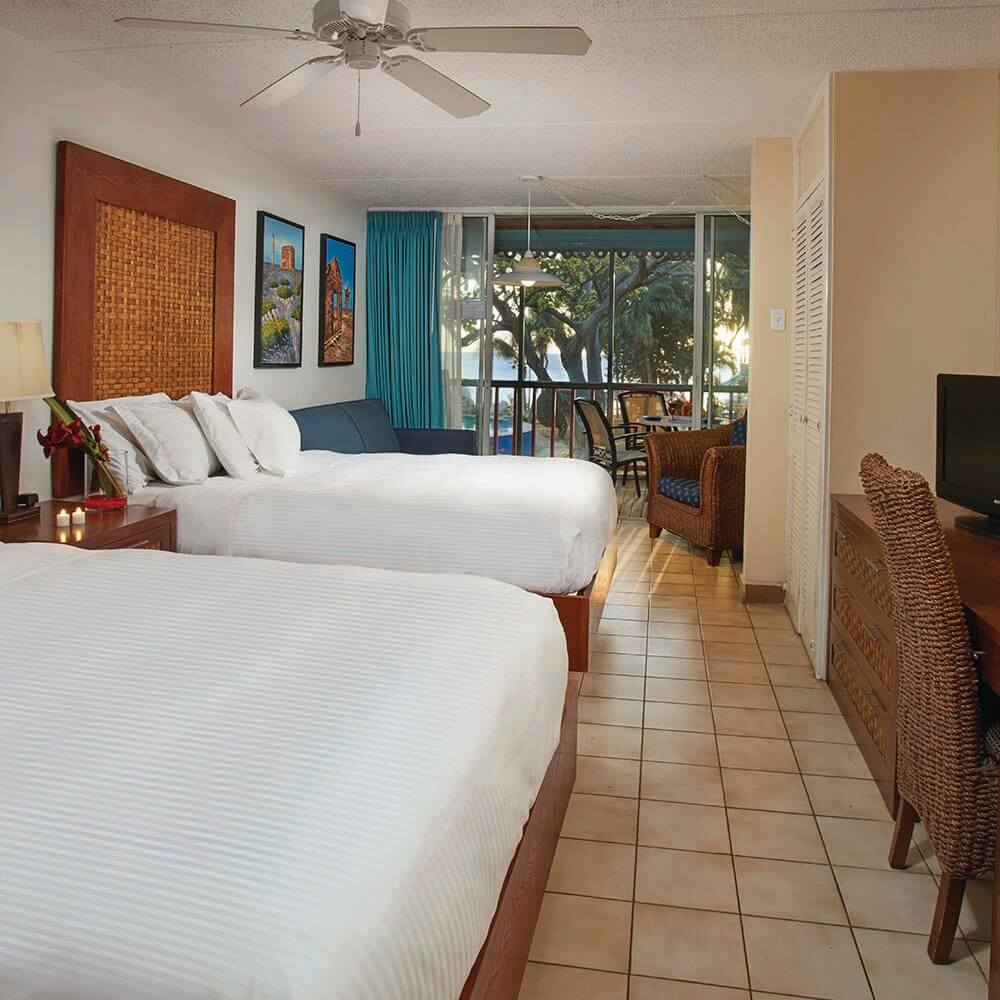 Accommodations: 
 
RESORT AMENITIES

Bonaire is a laid-back island, far from the faux glitz and imitation tropical experience found at many other Caribbean resorts. Since we only cater to Caribbean guests, our resorts offer an authentic experience you wont find anywhere else. Even with a relaxed and easygoing atmosphere, our Bonaire resort still offers amazing on-site amenities. Make yourself at home and enjoy:
2 Freshwater Pools
Divi Flamingo Casino
2 Restaurants & Bars
PADI 5-Star Resort Dive Center
Piers with Direct Water Access
Dive Gift Shop
Scuba School International
Fitness Center
Business Center
Shuffleboard
Life-Size Chess Board
Sun Shelters
Full-Service Day Spa & Beauty Salon
WiFi Access Included
Complimentary Parking
ATM/Currency Exchange
24-Hour Security
110 volt & 50 cycle power supply & US Standard outlets
European power plug adapters available via purchase.
NOTE: We do not allow for specific bunks nor cabins to be reserved. You are free to request any thing you want via our reservation system but we can not guarantee any special requests can be accommodated other than those related to injuries, diets, etc. We allow roommates to determine amongst themselves who sleeps where.  Our policy has always been to allow divers to work it out themselves and NOT assign or allow people to sign up for specific bunks.  Please do not book this trip if you must have a specific cabin or rooming accommodations. If you are injured and wish to email us in advance to discuss please email trips@singledivers.com and we'll discuss if the trip is suited for your specific limitation. Thank you for your understanding.
 
 
Payment Details:
 
PROGRESS PAYMENTS:

 PROGRESS PAYMENTS:
 
Deposit: $750
Progress payment 1 due: 1/20/2019
Progress payment 2 due: 2/2/2019
Note: Trip must be paid in full 90 days prior to departure. Extras must also be paid in full 60 days prior i.e., Nitrox, extra nights etc. IF YOU NEED EXTRA TIME LET US KNOW! (Note that to add an extra to the trip you must pay for it when you add it.)
             
PAYMENT OPTIONS:
 
SingleDivers.com uses a secure payment gateway fully integrated into our online booking system that allows you to pay for trips or merchandise using the following payment options:
An online e-check that debits your checking account automatically without having to mail in a check or having your bank mail a check from your account
An online credit card transaction that eliminates the need to fill to fill our a credit card authorization form.  (Note int'l cards please use AA as your *STATE* designation and 12345 as your zipcode and the charge should go thru. Please also note that we only can accept MC and VIsa
PRICING INFORMATION:
 
SingleDivers.com provides its members with pricing that reflects all possible savings available including discounts from our over 10,000 member buying clout. We offer a CASH DISCOUNT that is always in BOLD RED LETTERS along with our regular pricing for easier comparison of all possible savings. The cash discount will be taken at the time of payment when you choose the "e-check" option.
HOW TO PAY:
As you sign up for a trip you will add either the trip deposit amount or the full trip price to the shopping cart. You can also add any extras you wish to purchase but you will have to pay for them whenever you sign up for them. So if you are not ready to pay for nitrox now but want us to know you will be adding it to your order...please use the comment box to let us know ultimately what you are signing up for and any other special concerns you have or information you want us to know. Just understand we will not show you listed as doing something until it is paid for.
When you are ready to pay for the extras you want you will click on the BOOK NOW button for the trip you are on and select the add-on(s) that you wish to pay for, add them to your cart and then check out. Depending on the trip you may need to click on the purple TAKE ME TO THE ADD-ON'S BOX. You will then either pay via e-check or credit card depending on whether you want a discount for cash or prefer the convenience of payment over time.
When its time to make a progress payment you will click on MY TRIPS under TRIPS on the main menu. You will see "Make a Payment" under PAYMENTS in the upper right. Then choose what you are paying for and complete your payment.
After each order you place with us you will receive an email order and payment confirmation. If you do not receive these TWO email confirmations (one showing the order at full price and one showing what was debited from your account including the cash discount) check in MY PAYMENTS to see if the payment was successful. If you do not see the payment in your My Trips then MAKE THE PAYMENT AGAIN. You will always get an order confirmation email every time you attempt an email but you will ONLY get a Payment Confirmation email when your payment was successful. If you need assistance please email .
The MY PAYMENTS section is located under the PAYMENTS option found in the upper right of the MY TRIPS area of our site which is found under the TRIPS tab in the main menu.
IN GENERAL:
Only payments received via our secure online payment gateway/portal will be accepted and will qualify for early payment discounts. (So check before you book for any discounts you may qualify for as they can not be applied after booking.)
If you are unable to use the gateway please provide a complete description of the problem/error you are encountering INCLUDING A SCREEN CAPTURE of the error here: SUBMIT HELP TICKET
If International/ Non-US Clients and your credit card payment does not work, either use AA as the state and 12345 as the zip or please use our traditional written credit authorization form to submit your credit card payment. To receive this form click on SUBMIT HELP TICKET.
Travel & Transfer Details:
 
AIRPORT INFO 
 
Guests will fly into the Bonaire (BON) airport and transfer to the resort is included in the package price.  Airport transfers (if you supply us your FULL flights details...upload on your MY TRIPS page or email to trips@singledivers.com).
 
Direct Flights to Bonaire are listed here.
 
VISA/PASSPORT INFORMATION
 
It is the travelers responsibility to ensure they have the proper documentation to travel into each country on his or her itinerary as well as for re-entry and return to their country. Please check with the appropriate consulate to ensure you have the proper documentation. Many countries require a passport that must be valid for at least 6 months beyond your period of stay. Always check your passport and visa requirements. Since regulations vary by country, contact your consulate or embassy of your country for the requirement. The Reservation Office and staff cannot assume responsibility for passengers not having correct documentation. 
 
We recommend: 
Dive Assure please reference SingleDivers.com via the drop down menu under GLOBAL PARTNERS.  Click here for Dive Assure for either a 'one time' policy OR ! an annual policy that is either BOTH Dive & Trip Insurance providing PRIMARY COVERAGE with excellent rates and coverage OR JUST TRIP INSURANCE. They offer annual plans as well as one time policies. They are not the cheapest but they are the most hassle free when filing a claim.
  
Diving & Itinerary:
Shore diving is off house reef so no shared trucks and no gas bill at the end of the week at about $4 per gal or more (some people do not see this as an advantage but without knowing the other people sharing your truck it is much harder to dive like this.)
3 boat dives a day for Divi vs 1 per day in the standard Buddy Dive pkg offers
Fully remodeled resort for Divi (not sure when Buddy was updated last but the old Lion's Den was not in as good of condition as Buddy Dive proper was)
Rooms are all hotel style meaning 2 per room with private balconies or private patios or studio style with private patios with ensuite kitchens and are not like many of the rooms at Buddy which are two rooms and a common area. (So you only have one roommate to deal with and not 1 roommate and 2 suitemates)
Two restaurants on property with a TON more merely a short walk to town (Buddy has 2 or 3 maybe 4 restaurants within easy walking distance)
Casino on site at Divi ...none at Buddy
At Divi you visit all the cool shorediving sites by boat vs truck so don't have to worry if someone is good at navigation and can get you back to the truck or not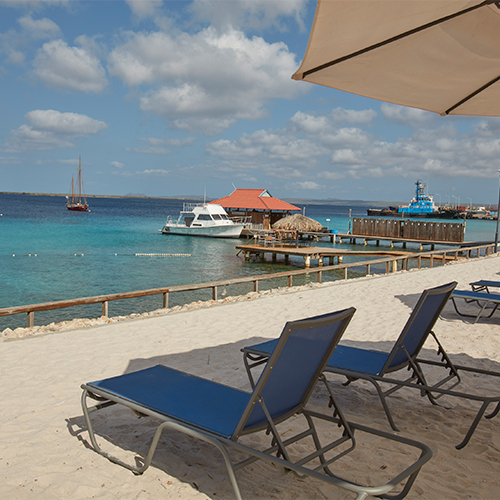 TRIP AND DIVING INSURANCE ARE MANDATORY FOR THIS TRIP:
 
DIVE Insurance is required on all trips! DIVE insurance is VERY inexpensive. Even if you have insurance that you think covers DIVING ACCIDENTS and air liftsit is CHEAP (approx $100-$125) to get a supplemental policy to ensure you are covered for an entire year of diving.  NOTE: DAN is secondary ins which means you pay and they reimburse anything not covered by other ins policies. DiveAssure.com is PRIMARY insurance meaning they pay directly to the provider without your involvement.
 
PRO TIP; The two primary suppliers of dive insurance DiveAssure.com and DAN are inexpensive enough to carry both. This way you will have the best coverage internationally, the best coverage domestically, primary insurance, secondary insurance and if a claim is denied on one policy you can submit it on the other. No matter what happens...YOU ARE COVERED!!! ... PRICELESS!!!
 
We recommend:
 
Dive Assure: for either a 'one time' policy OR an annual policy for BOTH Dive & Trip Insurance providing PRIMARY COVERAGE with excellent rates and coverage! Please use THIS LINK and/or reference SingleDivers.com via the drop-down menu under GLOBAL PARTNERS. (If you can not find the drop down, do not reference anyone and email info@singledivers.com your policy info and we will do it for you via our Dive Assure company representative. OR SIMPLY USE THIS LINK AND YOU WILL BE AUTOMATICALLY TIED TO US. )
Alternatively you can also use....
[url=http://www.diversalertnetwork.org]Diver's Alert Network: Please use our reference number when ordering: ID1603080   (This only works if you are a new first time DAN member.)