REMEMBER...ALL TRAVELERS NEED TO BE PREMIER MEMBERS OR ABOVE & HAVE DIVE INSURANCE TO JOIN OUR AMAZING TRIPS!!! 
Location: Turks & Caicos
Dates:      January 11 - 18, 2020
Resort:    Turks and Caicos Explorer II Liveaboard
Dive operator: 
Water Temp: 72 - 82F
Air Temp: 70 - 90F
Current: Mild
Visibility: 75 to 100 feet
Experience Level: Moderate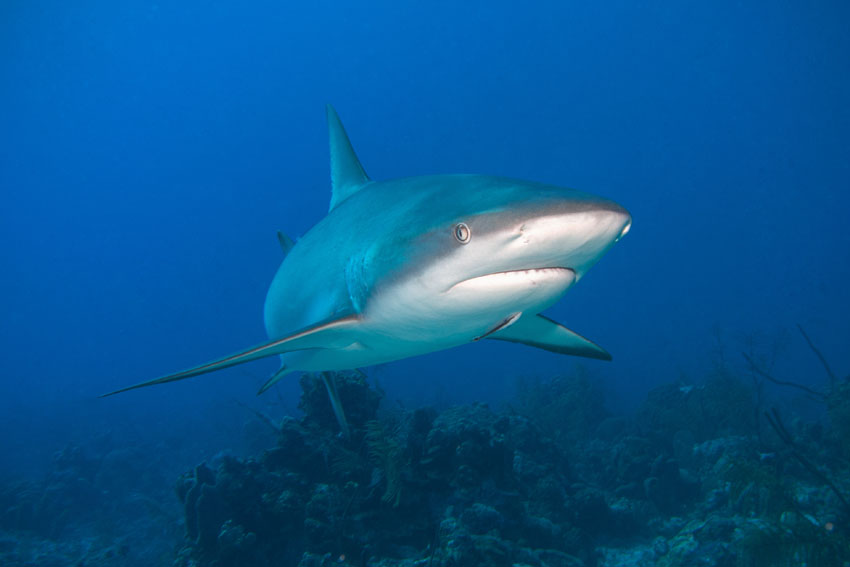 Pricing:
REVISED...TRIP PKG PRICING:
Lower Level (Double Occupancy):  $2622  or $2545* CASH 
Main Level (Double Occupancy):  $2828  or $2745* CASH 
Shared Bed in the VIP Master Cabin (Double Occupancy ):  $2982 or $2895* CASH
VIP Cabin (Single Occupancy):  $5006  or $4860* CASH
Other Levels of Single Cabins = price listed + 65%. If desired email orderadmin@singledivers.com to facilitate.
*All prices include $50 SingleDivers.com member discount
** VIP d/o price includes $50 SD.com member discount & $50 sleep together shared bed discount.
INVENTORY:
4 spots VIP Level (these are shared beds so need to be s/o or sleep together spots)
10 spots Main Level
6 spots Lower Level
What's Included:
 
Package Includes:
7 nights/8 days aboard vessel
3 meals daily, plus between-dive snacks
Up to 5 dives daily
Use of tanks, weights and belts
All alcoholic and non-alcoholic beverages
Includes taxes & Service charges per person (other than fees listed below)
SD T-Shirt commemorating the trip
Air fills, tanks, lead and weight belt
Personal gear storage for your gear and LOTS of hanging space for your wetsuits/skins
Welcome Beverage upon arrival & group orientation meeting after last group of divers arrive
Not Included:
Airport transfers (approximately $25 each way)
Nitrox
Marine Park Fee - TBD (approx $75-$100 per person) - see DIVING & ITINERARY seciton for more details
Friday evening meal
Rental, instruction and retail charges
Crew gratuities
Trip Cancellation Insurance - STRONGLY RECOMMENDED (see INSURANCE TAB for recommendations)
Dive Insurance - REQUIRED (see INSURANCE TAB for recommendations)
Hotel taxes: Currently US$95 per person (subject to change)
Fuel Surcharge: Currently US$80 per person (subject to change)
Options & Extras:
OPTIONAL ADD-ON'S:
Nitrox Upgrade Pkg for full week:

$155 or 

$150

CASH 

Extra Night Local Group Hotel d/o:   TBA (helps to ensure you don't miss the boat)
Extra Night Local Group Hotel s/o:   TBA (helps to ensure you don't miss the boat)

Tours: TBD (if enough interest)
Discounts & Rebates:
 
DISCOUNTS & DISCOUNT DISCLAIMER:
You must use the code when you book as they are not retroactive after you sign up UNLESS otherwise stated like the member rebate etc.
We are sorry for any inconvenience this may cause but the accounting expenses of manually trying to do the discount is far exceeding the discount amount making it very prohibitive to manage this way. So please be sure to use the discount code AT TIME OF INITIAL BOOKING.
NOTE: The EBD or Early Booking Discounts can only be used as follows:
When paying in full
When you first sign up
By the deadline given. After that deadline they disappear and the code will not work. (So please leave a buffer if you need to xfer money or have questions.)
It's WACKY WINTER WINS for EVERYONE!!!  Beat the WINTER BLUES BY SAVING GREEN!!!  Yes we've lost our minds....we've never offered savings like this before...so don't wait...they won't last long!!!  Come join us!
Pay in full at time of Booking by May 22, 2019: for $300 off VIP S/O ONLY (Use COUPON CODE:

20PLS300EBD

)
Pay in full at time of Booking by May 22, 2019 for $250 off any room including the VIP d/o shared bed option (Use COUPON CODE:

20PLS250EBD

)
Pay in full at time of Booking by May 30, 2019 for $200 off any S/O or D/O (Use COUPON CODE:

20PLS200EBD

)
Pay in full at time of Booking by Jun 30, 2019: for $100 off any S/O or D/O (Use COUPON CODE:

20PLS100EBD

)
Pay in full at time of Booking by Aug 30, 2019 for $50 off any S/O or D/O (Use COUPON CODE:

20PLS50EBD

)
Pay in full at time of Booking by Nov 30, 2019: for $25 off any S/O or D/O (Use COUPON CODE:

20PLS25EBD

)
Pay in full at time of Booking by Dec 30, 2019: and get a guaranteed $25 gift certificate off any merchandise SingleDivers.com sells including partner products.
Deposit by Dec 31, 2019: Get (1) chance to win a FREE Stream2Sea Travel Product Pkg & (1) Chance to Win $25 gift certificate good on any merchandise sold via SingleDIvers.com
Social Media Discounts: 1 chance to win a FREE $50 gift certificate for purchases from anyone of our Corporate Sponsors such as Big Blue Dive Lights, Stream2Sea, Coreskin, Cochran, BottomCrawlers or SD merchandise for 1) signing up on our Facebook Trip Event for this trip AND 2) for liking SD.com if you haven't already AND 3) for sharing the FB Trip booking on your personal page! (GET A BONUS ENTRY FOR EVERY GROUP OR FRIEND'S PAGE YOU SHARE IT TOO...must tell us in the email below)
(Must do all three!) - To enter send an email to trips@singledivers.com with links to your postings along with TURKS & CAICOS SOCIAL MEDIA ENTRIES in the title.
Cash Discount: Use our e-check option to pay for your trip and our

RED CASH DISCOUNTED PRICES

 will be applied at checkout.
Active Duty Military Discount: $25 OFF Active Duty Military Discount for any active duty military of any country that fights for freedom. Thank you for your service. (Please be prepared to provide proof of service in person at time of check in)
Member Rebate: File for your $25 member rebate within 30 days after the trip for SD premier and above membership levels (See my forums signature for link to the forms forum or click on the green Paper Forms button at the top of the forums . If you are new to the site send an email to admin@singledivers.com to get the password. PLEASE follow the directions on the form for proper submission & processing.)
SAVE $75 by submitting your Documents within 21 days of booking this trip. If booking within 45 days of the trip please submit your documents within 3 days. Otherwise the $75 document processing fee will be added to your final invoice.
Only one (1) coupon code can be used per order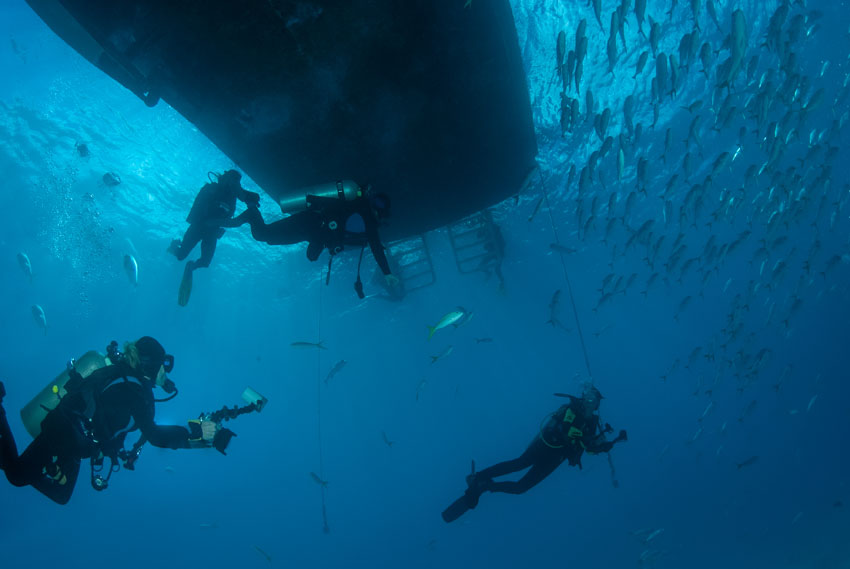 Accommodations:
 
The luxury liveaboard vessel carries up to 20 passengers and 8 crew. All staterooms throughout the vessel have port lights or windows, individually-controlled air-conditioning, and private ensuite bathrooms.  20 passengers in 10 staterooms, all w/private ensuite bathrooms and showers. Up to 10 staff in crews' quarters.  110 V AC 3 prong grounded outlets in all cabins and heads.
VIP Staterooms: Queen bed, desk/chair, hanging closet, wardrobe, large window, TV, private ensuite bathroom and shower (single occupancy, couple, or two people willing to share a bed* only).
Staterooms 1-2.
*NOTE: You must find the person willing to share the bed with you to qualify. We can not do this for you.

Main Deck Staterooms: Twin or Queen bed, desk/chair, hanging closet, wardrobe, large window(s), private ensuite bathroom and shower.
Staterooms 3-4, twins. Staterooms 5-7, queen or twins.
Lower Deck Staterooms: Twin lower and upper beds, dresser, hanging closet, port lights, private ensuite bathroom and shower. Staterooms 8-10.
Payment Details:
 

PROGRESS PAYMENTS:
Note: Trip must be paid in full 60 days prior to departure. Extras must also be paid in full 30 days prior i.e., Nitrox, extra nights etc. IF YOU NEED EXTRA TIME LET US KNOW! (Note that to add an extra to the trip you must pay for it when you add it to your cart. We will then list everyone on the trip and doing extras in the forums. Click the Blue Forum Box to see the Forum Trip Thread for this trip.)
 
PAYMENT OPTIONS:
 
SingleDivers.com uses a secure payment gateway fully integrated into our online booking system that allows you to pay for trips or merchandise using the following payment options:
An online e-check that debits your checking account automatically without having to mail in a check or having your bank mail a check from your account
An online credit card transaction that eliminates the need to fill to fill our a credit card authorization form.  (Note int'l cards please use AA as your *STATE* designation and 12345 as your zipcode and the charge should go thru. Please also note that we only can accept MC and VIsa)
PRICING INFORMATION:
 
SingleDivers.com provides its members with pricing that reflects all possible savings available including discounts from our over 10,000 member buying clout. We offer a CASH DISCOUNT that is always in BOLD RED LETTERS along with our regular pricing for easier comparison of all possible savings. The cash discount will be taken at the time of payment when you choose the "e-check" option.
HOW TO PAY:
As you sign up for a trip you will add either the trip deposit amount or the full trip price to the shopping cart. You can also add any extras you wish to purchase but you will have to pay for them whenever you sign up for them. So if you are not ready to pay for nitrox now but want us to know you will be adding it to your order...please use the comment box to let us know ultimately what you are signing up for and any other special concerns you have or information you want us to know. Just understand we will not show you listed as doing something until it is paid for.
When you are ready to pay for the extras you want you will click on the BOOK NOW button for the trip you are on and select the add-on(s) that you wish to pay for, add them to your cart and then check out. Depending on the trip you may need to click on the purple TAKE ME TO THE ADD-ON'S BOX. You will then either pay via e-check or credit card depending on whether you want a discount for cash or prefer the convenience of payment over time.
When its time to make a progress payment you will click on MY TRIPS under TRIPS on the main menu. You will see "Make a Payment" under PAYMENTS in the upper right. Then choose what you are paying for and complete your payment.
After each order you place with us you will receive an email order and payment confirmation. If you do not receive these TWO email confirmations (one showing the order at full price and one showing what was debited from your account including the cash discount) check in MY PAYMENTS to see if the payment was successful. If you do not see the payment in your My Trips then MAKE THE PAYMENT AGAIN. You will always get an order confirmation email every time you attempt an email but you will ONLY get a Payment Confirmation email when your payment was successful. If you need assistance please email .
The MY PAYMENTS section is located under the PAYMENTS option found in the upper right of the MY TRIPS area of our site which is found under the TRIPS tab in the main menu.
IN GENERAL:
Only payments received via our secure online payment gateway/portal will be accepted and will qualify for early payment discounts. (So check before you book for any discounts you may qualify for as they can not be applied after booking.)
If you are unable to use the gateway please provide a complete description of the problem/error you are encountering INCLUDING A SCREEN CAPTURE of the error here: SUBMIT HELP TICKET
If International/ Non-US Clients and your credit card payment does not work, either use AA as the state and 12345 as the zip or please use our traditional written credit authorization form to submit your credit card payment. To receive this form click on SUBMIT HELP TICKET.
Travel & Transfer Details:
 
AIRFARE
 
Getting to Turks and Caico is very easy thanks to the Providenciales international airport that has regular scheduled service from Fort Lauderdale, Atlanta, Boston, Miami, Dallas, Newark, Toronto and Montreal. Please check online or with your travel agent for pricing and schedule information. After you make your reservation, please include your flight arrival/departure information in the booking template. Airport pickup and transfer service is arranged based on this. If you would like SingleDivers.com to research and/or book your airfare ticket for you, we will be happy to do so for a $30 research & booking fee.
 
TRANSFERS 
 
Arrival:
All US Citizens traveling by air to the Turks & Caicos are required by the U.S. Government to have a valid U.S. Passport. Canadian visitors may enter without a passport if they have an original or notarized birth certificate and a photo ID. Visitors from other countries do require passports, but for most other countries visas aren't necessary (except countries of the former Eastern Bloc). Travelers are encouraged to contact the nearest British Consulate Office for specific entry requirements. A valid return or onward airline ticket is also required.

For Arrivals on the Saturday of Boarding: Though transfers are not included in the package, you will be met at the airport by a local driver who will be aware of the boat's location. Due to tides, weather conditions and her size, the vessel's weekend location and schedule is tide-dependent, and she may be located either in Caicos Marina or anchored offshore. If you are not met at the airport and are unsure where to meet the boat, simply ask your cab driver to call the boat's cell phone number or VHF Channel 16 and ask for instructions. Cab fares can vary but generally are up to $45 each way for up to 2 people, and up to $25 for each additional person. This can also vary depending on the time of day. If you arrive on an early flight, you'll be given the option to stay at the airport restaurant to relax or to go to the shopping/restaurant area called Salt Mills (this is a few dollars more than a direct taxi ride to the vessel). In either case, the driver will deliver you to the vessel around the 3 pm boarding time. The marina where the vessel docks do not have any amenities available. Since you may be picked up by dinghy at a beach, you will be more comfortable if you wear sandals or deck shoes and either shorts, or trousers or pants that can be rolled up. If delayed call 1.800.322.3577 (US/Canada) Operations office or 1.649.242.8267 (boat's cell).

If you are staying overnight on Providenciales prior to boarding: While the vessel normally docks at Caicos Marina, tides and/or weather may dictate an early departure. Please be sure that your application form has included your hotel information on Providenciales, and call the vessel prior to checking out of your hotel to determine where and when to board. The boat is available for boarding after 3 p.m. If you experience travel difficulties and are delayed, please contact the vessel or Operations office.
Departing:
The Turks & Caicos Explorer II arrives back in Providenciales midday Friday. Transportation will be provided for a casual dinner on Friday evening.  Passengers spend Friday night and have Saturday breakfast on board.  There will be sufficient time to catch a flight out at any time on Saturday. For most flights, the departure tax is included in the ticket purchase price. Please check with your airline for information specific to your ticket.

Diving & Itinerary:
Our regular Turks and Caicos cruise itineraries run from Saturday to Saturday, and depart from and return to the Caicos Marina and Shipyard, Providenciales (Provo). We also offer special Grand Turks itineraries (diving Grand Turk, South Caicos, French Cay and/or Salt Cay) on a full charter basis; contact us for details.

Days aboard Turks & Caicos Explorer II generally involve breakfast from 7 am to 8 am (cold breakfasts are available for late risers), followed by two morning dives, lunch at 12:30 pm, two afternoon dives, dinner at 6:30 pm, and a night dive. Island shore excursions will be arranged when possible for those interested.
The majority of dives aboard our vessels are offered at scheduled times, up to 5 times daily. This is to allow adequate surface intervals, provides the option for guided dives on as many sites as possible, and allows the vessel to travel on a schedule to different locations.
January water temperature averages 79 degrees.
Caribbean reef sharks are common, as are spotted eagle rays, jacks, grouper, and turtles.  Also spotted on a frequent basis are blacktips, tiger sharks, hammerheads, and manta rays.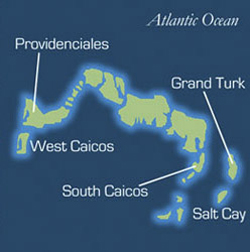 Experience Required & Training/Workshops:
 
Experience Required & Training & Workshops
 
There are no SingleDivers.com training activities nor workshops currently planned for this trip.  We are happy to check with the resort/liveaboard about doing training during your trip and what they would charge. Often they will give us a better price so feel free to ask us to assist.  If you would like us to help arrange additional training for you, simple click in the SUPPORT tab in the main menu and then click on SUBMIT HELP TICKET and click on TRIP ADMINISTRATION and request assistance.  Or you can email trips@singledivers.com for help.

We will also check to see if any of our trip participants are instructors who would like to teach on the trip and let you know.  We are glad you are interested in continuing your dive education and we hope we can help you continue your goal of ongoing training.
 
Minimum Certification / Experience: Turks and Caicos diving is generally open to ALL levels of certification OW and up, at any experience level. However since this trip covers a number of islands we are requiring all divers have at least ADVANCED OPEN WATER and/or 40-50 dives. If you have any questions about your ability to safely and comfortably make this trip please email trips@singledivers.com and we will discuss your diving experience to date and how it may or may not mesh with this trip. IF you are a new diver and wish to join this trip please email kamala@singledivers.com for more options!
Certification in Paradise

 

- Ask us about different certifications available on this trip. Its always nice to get certified in Paradise. Let us help you do this! 

 

USE THE "Help with this trip" BUTTON TO REQUEST MORE INFORMATION
Advanced Open Water - includes several 'advanced dives' such as navigation, night, and deep plus several choices of your own including photography, peak buoyancy, etc.

 

USE THE "Help with this trip" BUTTON TO REQUEST MORE INFORMATION
Nitrox

 

- includes book work, classroom instruction and sometimes the manual. Some classes include the use of a nitrox compatible computer and the gas itself. Some classes will give you a reduced rental rate for the computer and use of the gas if you take the class during the trip. 

 

USE THE "Help with this trip" BUTTON TO REQUEST MORE INFORMATION
Solo Certification - This cert will enable you to dive independently of a human dive buddy by training you to dive with a mechanical dive buddy aka a pony bottle or stage bottle. - Ask about the 'enhanced solo skills' where the instructor will challenge you with several additional skills that will complement your solo cert skills enabling you to be even MORE independent and self sufficient in the water.

 

USE THE "Help with this trip" BUTTON TO REQUEST MORE INFORMATION
PRICES: Prices for classes in Paradise are always more expensive than doing them at home. Sometimes SingleDivers.com has instructors on our trips who are happy to teach AND usually offer a member discount to anyone interested in taking a class. The more that take a class the more feasible a discount become.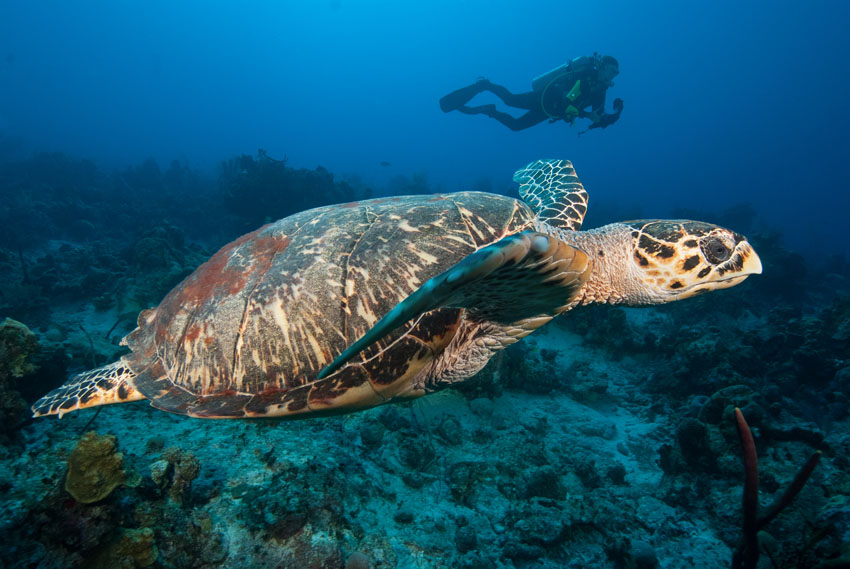 Insurance, Documentation & T&C's:
 
INSURANCE
 
DIVE Insurance is required on all trips! DIVE insurance is VERY inexpensive. Even if you have insurance that you think covers DIVING ACCIDENTS and air lifts…it is CHEAP (approx $100-$125) to get a supplemental policy to ensure you are covered for an entire year of diving. 
PRO TIP; The two primary suppliers of dive insurance DiveAssure.com and DAN are inexpensive enough to carry both. This way you will have the best coverage internationally, the best coverage domestically, primary insurance, secondary insurance and if a claim is denied on one policy you can submit it on the other. No matter what happens...YOU ARE COVERED!!! ... PRICELESS!!!
We recommend:
 
Dive Assure: for either a 'one time' policy OR an annual policy for BOTH Dive & Trip OR just Trip Insurance providing PRIMARY COVERAGE with excellent rates and coverage! Please use THIS LINK and/or reference SingleDivers.com via the drop-down menu under GLOBAL PARTNERS. (If you can not find the drop down, do not reference anyone and email info@singledivers.com your policy info and we will do it for you via our Dive Assure company representative. OR SIMPLY USE THIS LINK AND YOU WILL BE AUTOMATICALLY TIED TO US so we can expedite in the event of an emergency. REMEMBER WE ARE YOUR LIFELINE ON A TRIP. )
Trip Insurance is STRONGLY SUGGESTED but is NOT required on this trip! TRIP insurance is RELATIVELY inexpensive. Even if you have insurance that you think covers your trip…it is CHEAP (approx $100-$200) to get a supplemental policy to ensure you are covered for your investment in your dive trip. If you opt to not get trip insurance you are responsible for all losses related to your trip including not going for any reason. If diving a LIVEABOARD please consider the liveaboard rider offer by DiveAssure.com.
 
We recommend:
 
Dive Assure: for either a 'one time' policy OR an annual policy for BOTH Dive & Trip OR just Trip Insurance providing PRIMARY COVERAGE with excellent rates and coverage! Please use THIS LINK and/or reference SingleDivers.com via the drop-down menu under GLOBAL PARTNERS. (If you can not find the drop down, do not reference anyone and email info@singledivers.com your policy info and we will do it for you via our Dive Assure company representative. OR SIMPLY USE THIS LINK AND YOU WILL BE AUTOMATICALLY TIED TO US. )
DOCUMENTATION
All SingleDivers.com trips require necessary documentation to facilitate booking your trip and/or making it a better experience for you.  Once you complete your documents online our automated system will take the information from your last trip with us and fill out your new trip forms for you. You then add any missing information and/or change anything that is no longer current. You will find the forms you need to complete under MY TRIPS which you will find under TRIPS in the main menu across the top of the site. Since each trip requires a unique set of docs, please choose the correct trip from your "My Trips" drop down and then complete the forms required for that trip. Some trips will also ask you to complete the resort or liveaboard's forms as well.  

The AIR AUTHORIZATION FORM is only required when you are having SingleDivers.com book air for you but this includes air that is part of the trip pkg price. 

Not all of our forms are online as they are either infrequently used or being phased out. If you need a form that is not in our online directory, simply click on SUPPORT on the main menu and then click on SUBMIT HELP TICKET and choose TRIP ADMINISTRATION and ask for the form you need.
 
TERMS & CONDITIONS
All SingleDivers.com trips require:
You complete the necessary documentation as referenced above for each trip you sign up to take with us. A $75 document fee will be applied if you fail to submit your online and uploaded documents withing 21 days of signing up for a trip or within 3 days if signing up within 45 days of departure.
You read the EXPERIENCE REQUIRED & TRAINING/WORKSHOPS information in the online trip details to ensure that you are able to safely and comfortably meet the requirements of the trip. Please contact to further discuss any questions you have about attending one of our trips. We often accept students who would not otherwise meet the stated trip requirements because they are taking a class that will then enable them to meet the trip specifications and they will be diving with an instructor or dive master during the dives.
We REQUIRE Dive Insurance for all dives and trips as stated above and we STRONGLY recommend trip insurance for all dives and trips but in some cases require it due to vendor specific mandates. Please see the online trip details under INSURANCE to see if the trip has optional or mandatory trip insurance requirements.
In the event of cancellation, your trip insurance will be your first line of defense. Secondary remedies include some rights afforded to you based upon when you have to cancel your trip in writing. Please see THIS link for full additional trip cancellation details.
Please read THIS link for our Guaranteed Double Occupancy Policy, Rooming Policies, Payment Terms, the "Ex" Rule etc.
..