Seeing is believing... check it out HERE!
After a fabulous Southern Itinerary trip in June 2021 (for the 4th time) to the Red Sea...I've been asked many times to do the Northern Itinerary to see the Reefs and Wrecks!!!   
SO SAVE THE DATES....We return to the Land of the Pharaohs Sept 17-24, 2022 on our DIVING LIVEABOARD and we will have several days for travel and touring! Stay tuned for the full agenda but expect a fantastic deal coming soon! 

Date:  Sept 17-24, 2022 DIVING DATESS in Red Sea PLUS several days travel and 1-2 days touring Cairo & Hurghada Egypt 
Where:  The Red Sea is iconic and epic! We fly to Cairo to see the pyramids for a day...then off to Hurghada to meet the boat to start our 7 day epic diving adventure diving the Northern Itinerary full of HISTORIC WRECKS and AMAZING REEFS!!! Oh and PODS OF DOLPHINS!!!!

How:  We will fly from JFK (best connection options) to Cairo on a group contract = NO FUSS NO HASSLE IF THINGS CHANGE and EASY then do 1-1.5 days of touring in Cairo and surrounding areas to see the pyramids...maybe ride a camel..see the Spinx and then fly to Hurghada to catch our classic beautiful Red Sea Liveaboard. We will offer double occupancy and some limited single occupancy. After our 7 day itinerary of 3-4 dives most days with a few 5 dive days weather permitting... we will fly back to Cairo in preparation for our trip home to the US.
Why:  This is some of the premier diving in the world...and its VERY VERY VERY AFFORDABLE!!!
Pricing: Pricing estimated to be $3500 CASH double occupancy to include diving, hotels, international air from JFK, domestic air to/from Hurghada, airport transfers to/from, 1 day of touring Egypt Highlights and full meals/non alcoholic beverages on the boat and other meals as noted in the final detaisl  We will work to keep the costs very inexpensive and help our members save money doing this HIGHLY COST EFFECTIVE WORLD CLASS BUCKET LIST DESTINATION. The trip will be approx 11-12 nights total.
Other: This will be the first time to do the NORTHERN ITINERARY trip for SingleDivers.com BUT will be our 5th trip to Egypt!!!!.... Don't miss this one!
What: 
ADD MY VOTE TO MAKE THIS DESTINATION A REALITY (just login and post below to be added to the list):
 Kamala aka WreckWench 
 Chuck aka ChuckE 
 Debbie aka dkal
 Ken aka Weesh
 Butch aka Cajun Diver
 Cecile aka Zil
Chris aka kittydiverChris
 Lori aka Diver Diva
 Deb aka Deb Diveaire
 Peggy aka Crabby lady
 Gary aka Geronimo
  Mike aka Going Postal - Plus one
Tom aka anchorboy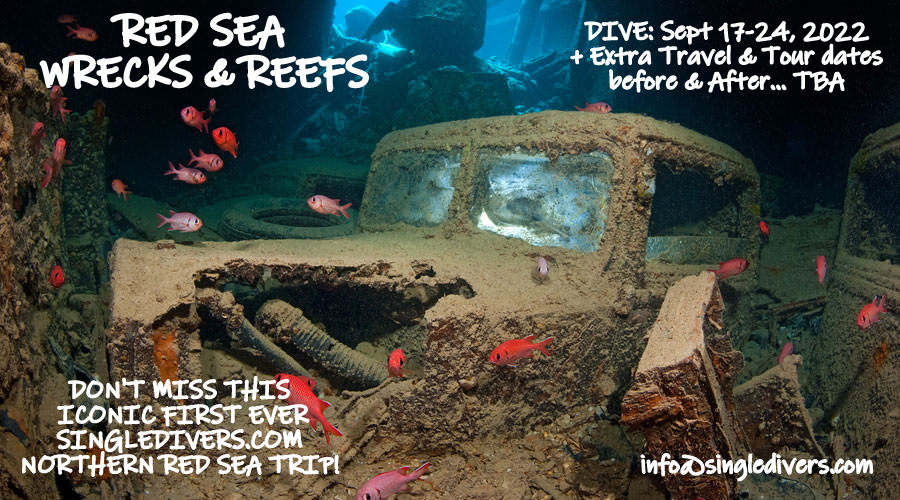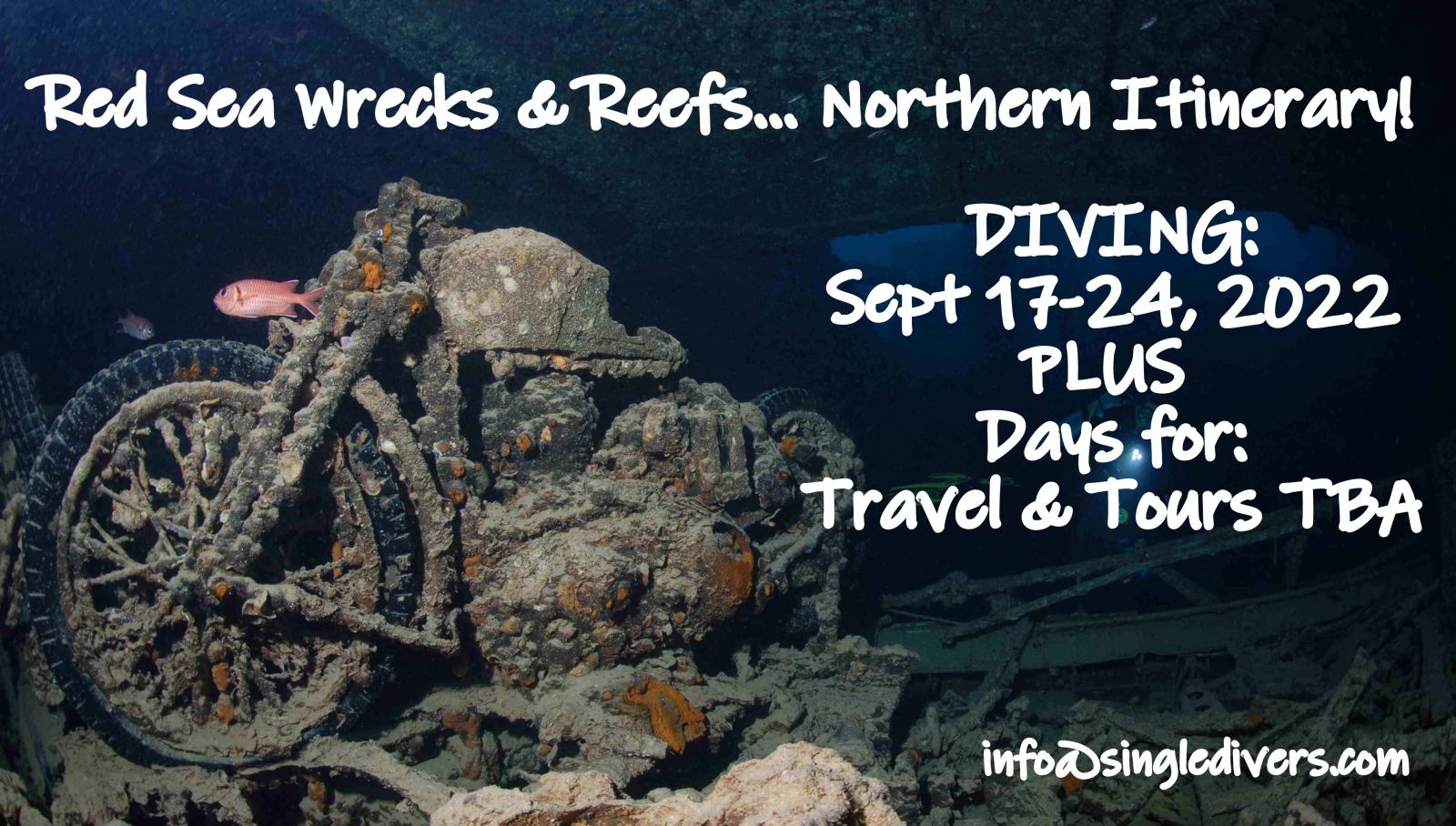 Edited by WreckWench, 04 December 2021 - 07:59 AM.