Atocha Gold Found!! Worth over $250,000
Congratulations to all of our investors! (Both Dan aka Scubatooth and myself are investors!)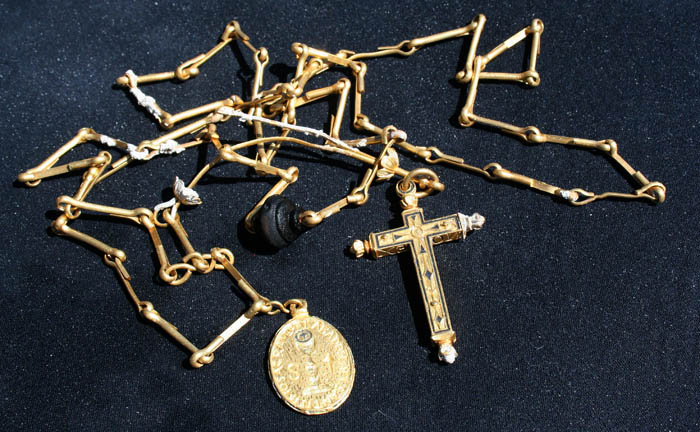 A magnificent 4-foot-long gold chain was just found on the Atocha site. The 55 gold links are each about 3/4 of an inch long. Attached to the main chain is a gold cross, a gold medallion and a black bead. The cross and medallion have traces of black enamel on them. The cross is about 2 inches long, 1 and 1/2 inches wide and 1/4 inch thick, with a Latin inscription around the edges. The medallion contains an image of the Virgin Mary on one side and a chalice on the other side.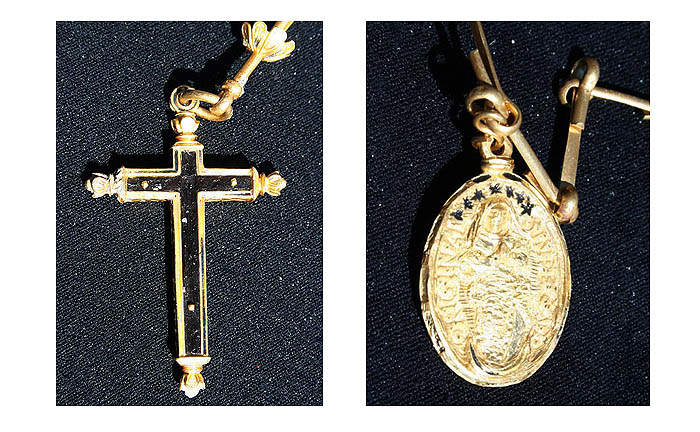 The chain was found near the part of the Atocha debris trail where we just found 26 silver coins. We believe this gold chain was a personal possession of one of the wealthy passengers or Catholic Clergy who would have been bunking in the stern-castle section of the ship.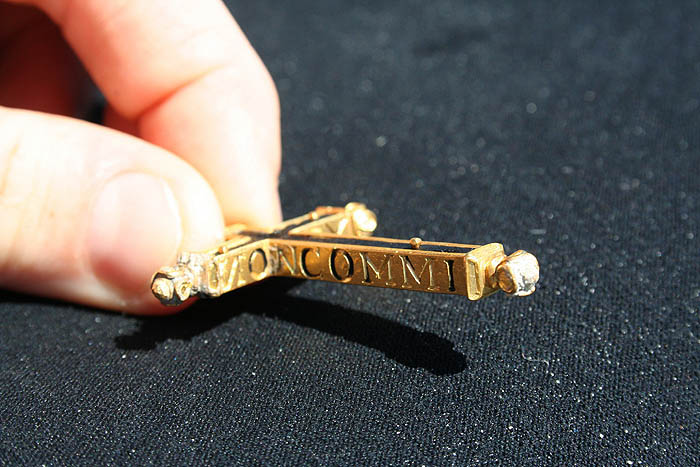 The Magruder is still on the site today, excavating holes near where the gold chain was found. As we are writing this email the crew is reporting that they have found more coins today!
The good weather conditions are expected to continue for the next few days and six excited investors will be visiting the Atocha site tomorrow.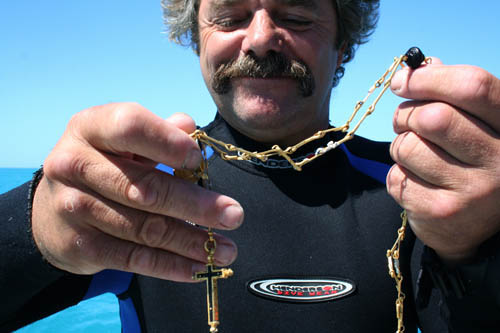 Good luck guys!
p.s. There are still some spots left to dive for YOUR OWN GOLD on the Atocha this summer! Come and join us for the FUN, the THRILL and the ROMANCE
here!