Forums Menu: Orientation 2021-2025 Trips Topic Listing
Trip Topic Menu: Trip Details Trip FAQ Ask a Question Who's Going??? Book Now   See the PHOTOS!
THIS TRIP IS NOW SOLD OUT!!! Please join us on another Epic Adventure with SingleDivers.com!
REMEMBER:
This is not a play vacation to Cuba...its a unique and rare opportunity to support the marine conservation efforts of the world's first marine part...its a way to support DIRECTLY the Cuban people who are clamoring for the chance to work hard and make a living based upon how hard they work and be rewarded for being smart and creative rather than their current system. Its a chance to lend humanitarian aid to an impoverished country and to experience something many people will never experience. So while not technically a vacation because they are not provided for under our license to visit...you will come away forever changed and hopefully will change the lives of those you meet and touch via this amazing opportunity!
REMEMBER...ALL TRAVELERS NEED TO BE PREMIER MEMBERS OR ABOVE & HAVE DIVE INSURANCE TO JOIN OUR AMAZING TRIPS!!! 
MUST READ IMPORTANT & ONGOING COVID UPDATES FOR THIS TRIP HERE
Location: Iconic Cuba & Garden of the Queens + Havana Land Based Humanitarian and Cultural Add On (possibly before for 1-5 days and/or after for 1-5 days)
Dates:      May 27 - June 3, 2023 (liveaboard) Add on dates TBA  (approx Jun 3 to 7 or 8, 2023 if after and prior to May 27 if before
Resort/Boat:   JA III
Dive operator:  JA III
Water Temp: 82-83 F
Air Temp: Mid 80s
Current: mild
Visibility: 90 - 100 ft
Experience Level:  All divers should have at least 50 dives to join this trip.
Known For:  Sharks, Goliaths, Pristine Reefs, the first marine park in the world, salt water crocs, and abundant marine life!
Trip Highlights:  Our cruises fall under the humanitarian and environmental projects general license category. Marine biologists working with Avalon will be teaching and collaborating with the guests about marine conservation and the Gardens of the Queen's unique ecosystem. Guests will be immersed in participatory environmental projects perfectly integrated into their diving program, supporting the long-term sustainable conservation initiatives. All guests are granted a certificate of participation and completion of this
humanitarian and environmental project along with a full itinerary of activities that will certify them as
legal under US and Cuban regulations.
IMPORTANT NOTICE: email trips@singledivers.com with any questions:  This is NOT a vacation trip to Cuba. This is special envoy to enable the people of the US to interact one on one to support and help the people of Cuba. You will receive marine education, cultural education and humanitarian education BEFORE, DURING , & AFTER the trip. It is IMPERATIVE that you follow the steps outlined and adhere to the parameters set out and that you NEVER REFER TO THIS TRIP AS YOUR CUBA VACATION. "Vacations" in Cuba are NOT allowed under the OFAC Licenses prevailing at this time. What's an OFAC license? Its the legal way we can travel under very precise and defined and narrow parameters legally to help the Cuban People DIRECTLY.  Don't worry...we will help you every step of the way including what records to keep and what to say if approached in the airport about the nature of your trip to Cuba, or if after the trip you are questioned about the details of your experience etc. WE'VE DONE THIS BEFORE AND SO WILL MAKE IS EASY AND SIMPLE FOR EVERYONE TO COMPLY. BUT DO NOT SIGN UP FOR THIS TRIP IF YOU DO NOT UNDERSTAND THIS VERY IMPORTANT ASPECT OF THE TRIP.  PURE AND SIMPLE...it is NOT a pure vacation but rather it will be a life changing opportunity to help the Cuban People and forever be touched by the process both above and below!
SPECIAL REQUIREMENTS:  Whether its coming off of covid, or recovering from surgery, moving beyond injury or just simply time catching up...many of our divers need extra help..,or have special dietary requirements...or request special accommodations so they can better enjoy their trip. We stand ready to help but we need YOU to help us to help you. First you need to fill out our "Special Request" form after you sign up for a trip. Please be specific as you can. With so many special requests we may need to triage them or when not possible we go by the date that the 'Special Requests" form was submitted. While we offer many ways for you to contact us and we do our best to retrieve your feedback from multiples sources...we MUST ask that you use the form we have set up for this purpose due to so many requests and limit the requests via other channels so as to not confuse the matter. Secondly we ask that you understand that no matter how serious your limitations may be... we can not always guarantee that we can meet them 100% but using our form, and doing so early, and clearly outlining your needs allows us to work to meet your needs appropriately...something we often can not do at the last minute given the frequency that people make special requests of us. And finally, if you do fail to use our form and have to make the requests last minute we will do everything possible to help you but possibly after we've accommodated those who were kind enough to follow our process. If you have any questions on this or anything else...please email trips@singledivers.com and we can help you.

COVID REQUIREMENTS, COVID INSURANCE & TRIP INSURANCE: Cuba's covid requirements are changing as the country is opening up. Since this trip is so far in the future we expect minimal if any covid concerns HOWEVER we will keep you apprised as things evolve. AT THIS POINT IN TIME...there are covid requirements which literally are being revamped effective April 1  and the US still requires an Antigen(Rapid) test to return to the US and PCR test is required to fly to Canada.     NOTE: During covid all trips will require "Trip Insurance, Covid Insurance and Dive Insurance" to protect your investment. While we can not force you to buy trip/covid insurance if you 'self insure' we can not assist with refunds or claims since a constantly and rapidly changing world dictates you be prepared.  REMEMBER... the operators are NOT responsible because the airlines did not get you there on time or at all. So recognize that the world is crazy right now and PROTECT YOURSELF!  Full Details HERE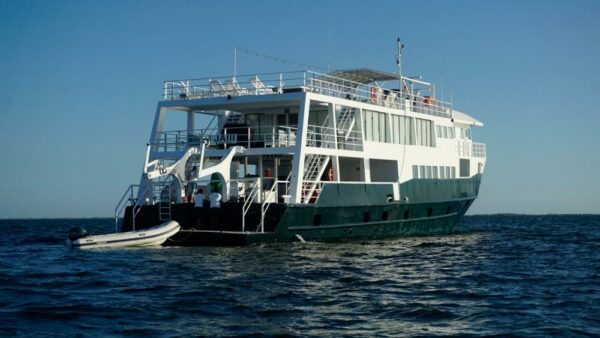 Pricing:
TRIP PKG PRICING:
Deluxe Stateroom D/O Diver Pkg: QTY 12 spots
$3278 CASH

or $3377credit per person based on double occupancy for (5) days of 3 boat dives daily ($1000 off normal pricing)
​Superior Suite with Private Balcony D/O Diver Pkg QTY 4 spots
$3778

CASH

or $3892 credit per person based on double occupancy for (5) days of 3 boat dives daily ($1000 off normal pricing)
PREMIUM DIVING PACKAGE INCLUDES:
7 nights, Saturday to Saturday, onboard the JA II

All meals and snacks

6 beverages per day (including alcohol, soft drinks and bottled water) 

3 dives a day for 5 days of diving and conservation program with marine experts. (Can upgrade to 4 dives a day for $300 more need 6 minimum to offer)

80cf alum tanks and weights

SD T-Shirt commemorating the trip
NOTE: Guests will have access to paddle boarding and kayaking in the mangroves and beach encounters with the jutias, and possibly sea turtles. The area is also a top spot for any bird watching enthusiast. These things are in addition to any of the participatory / engagement activities the passengers are interested in with regards to the actual conservation program.
NOT INCLUDED IN THE PACKAGE:
Airfare to Havana International Airport Code = HAV or Santa Clara International Airport Code = SNU or Camaguey International Airport Airport Code = CMW
Taxi to/from airport to Lodging for Optional land portion in Havana (Will be included in the add on pkg price estimated to be $1000 depending on the total number of days we can legally stay)
Airport transfers to the boat on arrival/departure day for arrivals to/from Havana International Airport (HAV) or Santa Clara International Airport (SNU) or Camaguey International Airport (CMW). NOTE: These prices are evolving and are as little as $60 CASH each way from SNU or CMW or $165 CASH each way from HAV. More info coming.
Tips and Gratuities - Recommended

$350 - $500 USD CASH

per person.  This will be given to the captain or cruise director to be dispersed among the entire staff.  Credit cards are not accepted on board.  You will need cash for any purchases on land for thins like arts and crafts, food, some cigars and gratuities.
Nitrox $

150 CASH

or $155 credit

$340pp CASH

- Port fee & Required Cuban Supplemental Medical Insurance (Must be paid 100 days prior to departure date)

$125pp CASH

- Conservation Fee (Must be paid 100 days prior to the departure date)

$150 pp CASH

Fuel Surcharge (subject to change) (Must be paid 100 days prior to the departure date)
Full Suite (w/ balcony Upgrade): $590 pp CASH
Rental, instruction and retail charges 

$TBA pp/week CASH

or  $   credit PAYABLE 100 DAYS IN ADVANCE OR NOT AVAILABLE AT ALL
Full equipment rental: $290 pp./week CASH, $299 Credit PAYABLE 100 DAYS IN ADVANCE OR NOT AVAILABLE AT ALL  Full set includes: Mask/Snorkel/ Fins/ Boots/ BC/ Reg/ Computer
Individual item rental rates (see below)  PAYABLE 100 DAYS IN ADVANCE OR NOT AVAILABLE AT ALL

Mask, Fins, Snorkel Package - 7 days: $ 60 CASH - Payable 100 days prior to departure otherwise not available.
Dive Computer - 7 days: $ 60 CASH - Payable 100 days prior to departure otherwise not available.
Buoyancy Compensator - 7 days: $ 70  CASH - Payable 100 days prior to departure otherwise not available.
Regulator (1st Stage, Primary 2nd Stage, Octopus Analog SPG, Analog Depth Gauge) - 7 days: $ 60  CASH - Payable 100 days prior to departure otherwise not available.
Night Dive Light: $ 8 per dive CASH - Payable 100 days prior to departure otherwise not available.
Wetsuits - 7 days: $ 60 CASH - Payable 100 days prior to departure otherwise not available.

Upgrade to 4 dives per day (Trip Package includes 3 dives per day) NOTE 6 DIVER MINIMUM:: $300 CASH / $309 Credit per person
Departure taxes (if not included in your airline ticket)
DIVE Insurance- is MANDATORY! DIVE insurance is VERY inexpensive. Even if you have insurance that you think covers DIVING ACCIDENTS and air lifts…it is CHEAP to get a supplemental policy to ensure you are cared for.
TRIP Insurance- It is MANDATORY for this TRIP (DiveAssure Covers Cuba). (See our INSURANCE Info in this topic or click on the Dive Assure link across the top or Dive Assure logo for a no obligation quote.)
$75 Document Processing Fee (SAVE THIS FEE BY SUBMITTING YOUR DOCS WITHIN THREE (3) WEEKS OF SIGNING UP AND THIS FEE IS WAIVED. OTHERWISE IT WILL BE ADDED TO YOUR FINAL INVOICE.  -   NOTE...FLIGHT DETAILS CAN BE SUBMITTED WHENEVER YOU HAVE THEM.)
SPECIAL CUBA ONLY Trip Information & Frequently Asked Questions:
Please read the TRIP FAQ for this trip HERE. And follow this FAQ for ongoing trip updates and/or clarifications.  NOTE: This information is still being updated so please bear with us.
Discounts & Rebates:
DISCOUNTS & DISCOUNT DISCLAIMER:
You must use the code when you book as they are not retroactive after you sign up UNLESS otherwise stated like the member rebate etc.
We are sorry for any inconvenience this may cause but the accounting expenses of manually trying to do the discount is far exceeding the discount amount making it very prohibitive to manage this way. So please be sure to use the discount code AT TIME OF INITIAL BOOKING.
NOTE: The EBD or Early Booking Discounts can only be used as follows:
When paying in full
When you first sign up
By the deadline given. After that deadline they disappear and the code will not work. (So please leave a buffer if you need to xfer money or have questions.)
Only one (1) coupon code can be used per order
PAY IN FULL  at time of initial Booking by April 10 and get 4th dive upgrade for $200 vs $300 * (Use COUPON CODE

23JDR100DIVEPKG

) and/or Suite with balcony upgrade for $500 vs $590 (price will go up after April 1 to reflect the price increase so book early!)
Deposit by May 1 for a CHANCE TO WIN A FREE 4th DIVE UPGRADE 

worth $300 (please book in advance as we need 6 to offer this and you will be refunded if you win this item)

PAY IN FULL at time of initial Booking by May 1 for $50 off any room if not doing the aforementioned upgrades (Use COUPON CODE: 

23JDR50EBD

)

Book by Nov 1, 2022: Get (1) chance to win a FREE Big Blue Light Product (drawing at hotel)
Book Feb 1, 2023 : Get (1) chance to win a FREE Stream2Sea Travel Product Pkg (drawing at hotel) 
Social Media Discounts: 1 chance to win a FREE $25 gift certificate for purchases from anyone of our Corporate Sponsors or SD merchandise for signing up on our Facebook Trip Event for this trip AND for liking SD.com if you haven't already AND for sharing the FB Trip booking on your page! (Must do all three!) - To enter send an email to trips@singledivers.com with links to your postings along with CUBA 23 SOCIAL MEDIA ENTRIES in the title
Cash Discount: Use our e-check option to pay for your trip and our 

RED CASH DISCOUNTED PRICES

 will be applied at checkout.
Active Duty Military Discount: $25 OFF Active Duty Military Discount for any active duty military of any country that fights for freedom. Thank you for your service. (Please be prepared to provide proof of service in person at time of check in)
Member Rebate: File for your $25 member rebate within 30 days after the trip for SD premier and above membership levels (See my forums signature for link to the forms forum or click on the green Paper Forms button at the top of the forums . If you are new to the site send an email to admin@singledivers.com to get the password. PLEASE follow the directions on the form for proper submission & processing.) And for those of you who forego your member rebate as a gift back to the club...we TRULY appreciate it! Thank you!
SAVE $75 by submitting your Documents within 21 days of booking this trip to AVOID paying this fee. If booking within 45 days of the trip please submit your documents within 3 days. Otherwise the $75 document processing fee will be added to your final invoice.
Accommodations:
The Yacht - JA III
Port: Jucaro, Cuba
Located south of Ciego de Avila and 60 miles north of Gardens of the Queen.

The 160 foot Jardines Avalon III is a luxury motor yacht with 15 staterooms, including 4 suites with balcony.  All cabins have private bathrooms and 2 beds (double or twin), air-conditioned with individual thermostats.  This ship has a maximum capacity of 30 passengers and 12 crew members.  There is ample space onboard the ship, including its 3 panoramic decks.  With a hot tub and full time crew at your every beck and call, you will find care and comfort in all of her details.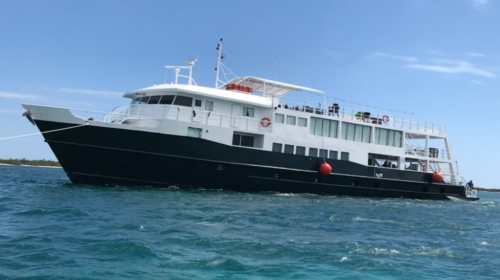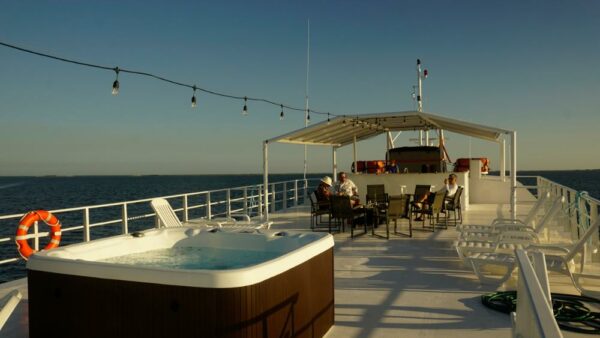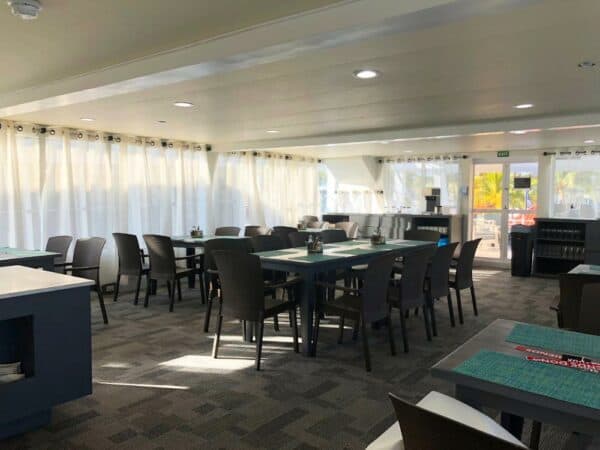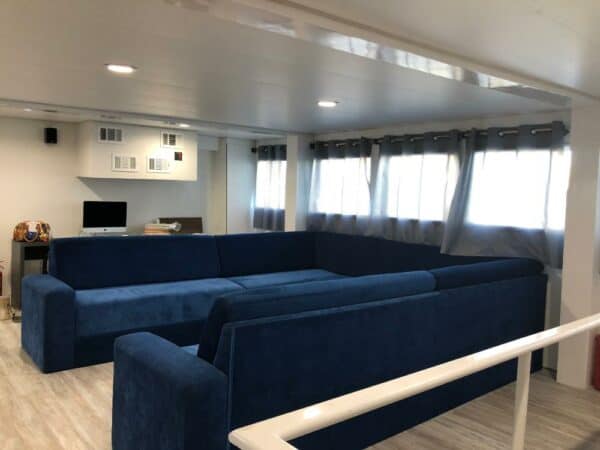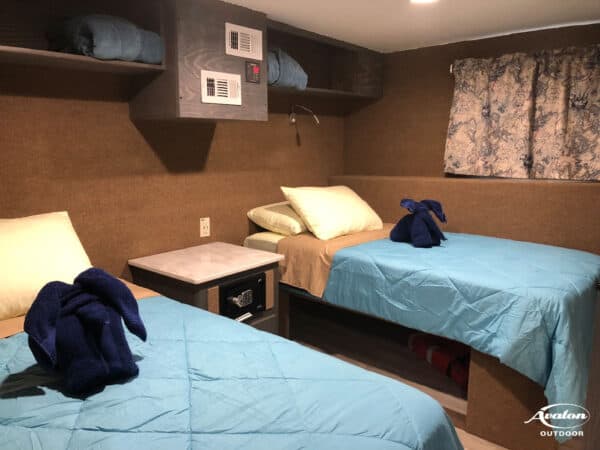 PROGRESS PAYMENTS:
 PROGRESS PAYMENTS:
$1030 CASH non-refundable* deposit due when signing up *(deposit can be recovered via trip insurance or some refund may be possible if you cancel within specific early timeframes. These timelines belong to the boat and not SingleDivers.com
Final Payment & ALL OPTIONAL ADD-ONS DUE   100 days prior.
Progress Payments as follows:
Deposit            1030          
10/20/2022        618           
11/20/2022        618            
12/20/2022        618          
1/20/2023          490           
Note: Trip AND add on's AND extras must be paid in full 100 days prior to departure to LEGALLY MANAGE PAYMENTS. Extras must also be paid in full 100 days prior i.e., Nitrox, park fees etc. or they will not be availalbe. NOTHING CAN BE PAID ON THE BOAT other than tips.
 PAYMENT OPTIONS FOR SINGLEDIVERS.COM BOOKING:
 
SingleDivers.com uses a secure payment gateway fully integrated into our online booking system that allows you to pay for trips or merchandise using the following payment options:
An online e-check that debits your checking account automatically without having to mail in a check or having your bank mail a check from your account
An online credit card transaction that eliminates the need to fill to fill our a credit card authorization form.  (Note int'l cards please use AA as your *STATE* designation and 12345 as your zipcode and the charge should go thru. Please also note that we only can accept MC and VIsa
 
SingleDivers.com provides its members with pricing that reflects all possible savings available including discounts from our over 10,000 member buying clout. We offer a CASH DISCOUNT that is always in BOLD RED LETTERS along with our regular pricing for easier comparison of all possible savings. The cash discount will be taken at the time of payment when you choose the "e-check" option.
HOW TO PAY:
As you sign up for a trip you will add either the trip deposit amount or the full trip price to the shopping cart. You can also add any extras you wish to purchase but you will have to pay for them whenever you sign up for them. So if you are not ready to pay for nitrox now but want us to know you will be adding it to your order...please use the comment box to let us know ultimately what you are signing up for and any other special concerns you have or information you want us to know. Just understand we will not show you listed as doing something until it is paid for.
When you are ready to pay for the extras you want you will click on the BOOK NOW button for the trip you are on and select the add-on(s) that you wish to pay for, add them to your cart and then check out. Depending on the trip you may need to click on the purple TAKE ME TO THE ADD-ON'S BOX. You will then either pay via e-check or credit card depending on whether you want a discount for cash or prefer the convenience of payment over time.
When its time to make a progress payment you will click on MY TRIPS under TRIPS on the main menu. You will see "Make a Payment" under PAYMENTS in the upper right. Then choose what you are paying for and complete your payment.
After each order you place with us you will receive an email order and payment confirmation. If you do not receive these TWO email confirmations (one showing the order at full price and one showing what was debited from your account including the cash discount) check in MY PAYMENTS to see if the payment was successful. If you do not see the payment in your My Trips then MAKE THE PAYMENT AGAIN. You will always get an order confirmation email every time you attempt an email but you will ONLY get a Payment Confirmation email when your payment was successful. If you need assistance please email .
The MY PAYMENTS section is located under the PAYMENTS option found in the upper right of the MY TRIPS area of our site which is found under the TRIPS tab in the main menu.
IN GENERAL:
Only payments received via our secure online payment gateway/portal will be accepted and will qualify for early payment discounts. (So check before you book for any discounts you may qualify for as they can not be applied after booking.)
If you are unable to use the gateway please provide a complete description of the problem/error you are encountering INCLUDING A SCREEN CAPTURE of the error here: SUBMIT HELP TICKET
If International/ Non-US Clients and your credit card payment does not work, either use AA as the state and 12345 as the zip or please use our traditional written credit authorization form to submit your credit card payment. To receive this form click on SUBMIT HELP TICKET.
Travel & Transfer Details:
 
AIRPORT INFO
Airport transfers on the charter arrival/departure day for arrivals include transfers to/from Santa Clara International Airport (SNU), Camaguey International Airport (CMW) or Havana International Airport (HAV). ALL TRANSFERS HAVE A DIFFERENT COST FROM EACH AIRPORT. Currently as CUBA opens up flights have not fully resumed so this will be an evolving thing.
WORST CASE AS OF TRIP OPENING:  The most available fligths are in and out of Havana which is a 6 hr chartered air conditioned bus ride. The round trip price in and out of Havana which are the primary options available TODAY would be $250 round trip. We do not expect that to increase but it could decrease unless fuel continues to skyrocket. Also not that other dives on other vessals could be on this shuttle so the sooner we lock in who is flying into which airports the sooner we secure spaces on the bus. Don't worry...I have anticiapted this and working on your behalf to ensure enough space.
Airport transfers to/from Boat:
Estimated Transfers from these airports are APPROXIMATELY $60 per person one way to Jucaro port if arriving at SNU or CMW.  Flights must arrive no later that 12:00 pm NOON to ensure same day arrival to the port and navigation to Jardines de la Reina.
If you prefer to arrive and depart in Havana, you must arrive in the city on Friday, overnight, then take the collective land transfer to Jucaro port (ESTIMATED $125 pp one way - 6 hours).  This transfer leaves Havana in the morning and ensures that clients will arrive at the port in time to board and navigate on Saturday. Guests MAY NOT arrive into Havana on Saturday, it must be at least the day before.  NOTE: We will offer a 1 night stay in Havana to facilitate the transfers if flying in and out of Havana. HOWEVER we hope to offer a mini add on trip BEFORE for several days and a mini add on trip AFTER for several days in order to accommodate the maximum allowable legal humanitarian & educational efforts.
VISA/PASSPORT INFORMATION
Visitors must have a current passport, adequate funds to support themselves, a return airline ticket and the verification letter from Oceans For Youth Foundation and/or Blue Sanctuary to travel to Cuba. Travelers must have a passport that is valid for 6 months from date of entry. It is the travelers' responsibility to ensure they have the proper documentation to travel into each country on his or her itinerary as well as for re-entry and return to their country. Please check with the appropriate consulate to ensure you have the proper documentation. Always check your passport and visa requirements. US citizens may go to the US Department of State website at www.travel.state.gov for more information. The website also has information for consulates by country to assist with requirements. There are special requirements for children leaving the US and many countries have adopted requirements for the protection of children. Since regulations vary by country, contact your consulate or embassy of your country for the requirement. The Reservation Office and staff cannot assume responsibility for passengers not having correct documentation.

TRIP INSURANCE IS MANDATORY: AND WE HAVE A SPECIAL INSURANCE PLAN WE WILL OFFER SHORTLY AFTER OPENING SINCE IN SOME CASES YOU CAN NOT SELL YOUR SPOT TO ANYONE ELSE OR HAVE VERY LIMITED OPTIONS IN SELLING YOUR SPOT. IN MOST CASES IF YOU CANCEL YOU LOSE YOUR MONEY SO YOU NEED TO GET THE SPECIAL TRIP INSURANCE WE ARE OFFERING.
If you choose to self-insure that is fine but you also choose to accept all losses accordingly as SD.com nor any vendors will be responsible for losses due to non-insurance.

We recommend: Allianz and AG (both European companies) AS THEY WILL ENSURE TRIPS TO CUBA as well as DiveAssure and a 4th option to be presented soon.
 
Diving & Itinerary:
Diving occurs Sunday thru Friday and will be up to 3 dives/day (including night dives).  YOU HAVE COME A LONG WAYS TO VISIT SOME OF THE MOST PRISTINE DIVING IN OUR HEMESPHERE SO UPGRADE TO THE 4th DIVE PKG FOR ONLY $300 for the week or $200 with coupon! (Min 6 divers needed)

Sunday morning, check-in dive to get acquainted and make sure all equipment is in good shape.

Diving schedule is at the discretion of the group following the instructor's suggestions with 3 daily dives.  (OR 4 IF YOU UPGRADE)

Wake up call at 7:00 am, coffee/tea ready, breakfast at 7:15 am.

Instructors are ready to go diving from 8:00 am.
Fast boats are used to reach diving spots having the opportunity to explore different sites each day and enjoy the view of mangrove channels, virgin beaches, birds and other exuberant fauna during the trips.
After the first dive, surface interval in one of the beautiful beaches.  Second dive and, at midday, boats will return for lunch.
3rd dive is after lunch and 4th can be a later afternoon dive or night dive depending on the spots.
NOTE: Guests will have access to paddle boarding and kayaking in the mangroves and beach encounters with the jutias, and possibly sea turtles. The area is also a top spot for any bird watching enthusiast. These things are in addition to any of the participatory / engagement activities the passengers are interested in with regards to the actual conservation program.
DIVING INSURANCE:
DIVE Insurance is required on all trips! DIVE insurance is VERY inexpensive. Even if you have insurance that you think covers DIVING ACCIDENTS and air lifts…it is CHEAP (approx $125-$150) to get a supplemental policy to ensure you are covered for an entire year of diving. 
PRO TIP; The two primary suppliers of dive insurance DiveAssure.com and DAN are inexpensive enough to carry both. This way you will have the best coverage internationally, the best coverage domestically, primary insurance, secondary insurance and if a claim is denied on one policy you can submit it on the other. No matter what happens...YOU ARE COVERED!!! ... PRICELESS!!!
 
We recommend:
 
Dive Assure WILL COVER YOU IN CUBA: for either a 'one time' policy OR an annual policy for BOTH Dive & Trip Insurance providing PRIMARY COVERAGE with excellent rates and coverage! Please use THIS LINK and/or reference SingleDivers.com via the drop-down menu under GLOBAL PARTNERS. (If you can not find the drop down, do not reference anyone and email info@singledivers.com your policy info and we will do it for you via our Dive Assure company representative. OR SIMPLY USE THIS LINK AND YOU WILL BE AUTOMATICALLY TIED TO US. )
Experience Required & Training/Workshops:
Minimum Certification / Experience: Diving is open to ALL levels of certification OW and up, at most experience levels but REQUIRES AT LEAST 50 DIVES. Extra dive support via DM's or Rent A Buddy program is not available on this trip so comfort with some current and/or drift diving is important.
Certification in Paradise - Ask us about different certifications available on this trip. Its always nice to get certified in Paradise. Let us help you do this!  USE THE "Help with this trip" BUTTON TO REQUEST MORE INFORMATION
Nitrox - includes book work, classroom instruction and sometimes the manual. Some classes include the use of a nitrox compatible computer and the gas itself. Some classes will give you a reduced rental rate for the computer and use of the gas if you take the class during the trip.  USE THE "Help with this trip" BUTTON TO REQUEST MORE INFORMATION
Solo Certification - This cert will enable you to dive independently of a human dive buddy by training you to dive with a mechanical dive buddy aka a pony bottle or stage bottle. - Ask about the 'enhanced solo skills' where the instructor will challenge you with several additional skills that will complement your solo cert skills enabling you to be even MORE independent and self sufficient in the water. USE THE "Help with this trip" BUTTON TO REQUEST MORE INFORMATION
PRICES: Prices for classes in Paradise are always more expensive than doing them at home. Sometimes SingleDivers.com has instructors on our trips who are happy to teach AND usually offer a member discount to anyone interested in taking a class. The more that take a class the more feasible a discount becomes .
Classes
Avalon really can't formally offer any certification or completion of any certifications down in the Gardens.  It's very hard for the Instructors/ Divemasters to finalize the certification paperwork and get it sent off accordingly.  And additionally it is hard to coordinate the completion of training in conjunction with any other existing divers during the week.  So in short... no certifications should be offered 
as part of our Cuban conservation travel program.
The only possible option would be an open water course and it would need to be SSI.
 
Insurance, Documentation & T&C's:
 
INSURANCE
Trip Insurance is required on this trip! TRIP insurance is RELATIVELY inexpensive. Even if you have insurance that you think covers your trip…it is CHEAP (approx $200) to get a supplemental policy to ensure you are covered for your investment in your dive trip. If you opt to not get trip insurance you are responsible for all losses related to your trip including not going for any reason. If diving a LIVEABOARD please consider the liveaboard rider offer by DiveAssure.com.
 
We recommend:
 
Allianz and AG (both European companies) as well as DiveAssure and the special group insurance policy we are negotiating to give the most flexibility and coverage for the lowest price.
DIVE Insurance is REQUIRED on this trip!  DIVE insurance is RELATIVELY inexpensive. Even if you have insurance that you think covers you…it is CHEAP (approx $130) to get an annual policy to ensure you are covered. You can NOT opt out of DIVE INS.
 
We recommend:
 
DOCUMENTATION
All SingleDivers.com trips require necessary documentation to facilitate booking your trip and/or making it a better experience for you.  Once you complete your documents online our automated system will take the information from your last trip with us and fill out your new trip forms for you. You then add any missing information and/or change anything that is no longer current. You will find the forms you need to complete under MY TRIPS which you will find under TRIPS in the main menu across the top of the site. Since each trip requires a unique set of docs, please choose the correct trip from your "My Trips" drop down and then complete the forms required for that trip. Some trips will also ask you to complete the resort or liveaboard's forms as well.  

The AIR AUTHORIZATION FORM is only required when you are having SingleDivers.com book air for you but this includes air that is part of the trip pkg price. 

Not all of our forms are online as they are either infrequently used or being phased out. If you need a form that is not in our online directory, simply click on SUPPORT on the main menu and then click on SUBMIT HELP TICKET and choose TRIP ADMINISTRATION and ask for the form you need.
 
TERMS & CONDITIONS
All SingleDivers.com trips require:
You complete the necessary documentation as referenced above for each trip you sign up to take with us. A $75 document fee will be applied if you fail to submit your online and uploaded documents within 21 days of signing up for a trip or within 3 days if signing up within 45 days of departure.
You read the EXPERIENCE REQUIRED & TRAINING/WORKSHOPS information in the online trip details to ensure that you are able to safely and comfortably meet the requirements of the trip. Please contact to further discuss any questions you have about attending one of our trips. We often accept students who would not otherwise meet the stated trip requirements because they are taking a class that will then enable them to meet the trip specifications and they will be diving with an instructor or dive master during the dives.
We require Dive Insurance for all dives and trips as stated above and we STRONGLY recommend trip insurance for all dives and trips but in some cases require it due to vendor specific mandates. Please see the online trip details under INSURANCE to see if the trip has optional or mandatory trip insurance requirements.
In the event of cancellation, your trip insurance will be your first line of defense. Secondary remedies include some rights afforded to you based upon when you have to cancel your trip in writing. Please see THIS link for full additional trip cancellation details.
Please read THIS link for our Guaranteed Double Occupancy Policy, Rooming Policies, Payment Terms, the "Ex" Rule etc.