Some users using Internet Explorer are having issues using some features of the board including registration. The easiest way to stop any problems is to add singledivers.com to your Trusted web sites and allow cookies from our site. I will show you how to do this in a few easy steps.
Open Internet Explorer and go to the TOOLS > Internet Options menu. Select the "Security" tab.
Click on the "Trusted Sites" icon (it looks like a white check mark on a green background), then click on the "Sites..." button.
The first step is to uncheck the "Require server verification (https:) for all sites in this zone" box.
Then enter
http://www.singledivers.com
under where it says "Add this web site to the zone:" and click "Add"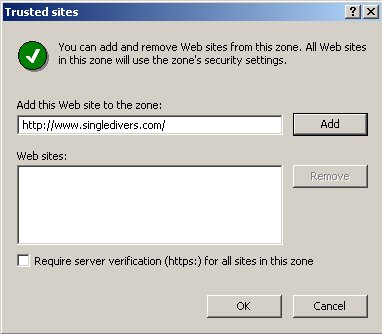 The window will now look like this: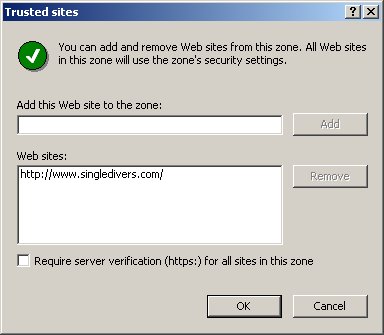 Click OK and you go back to the first window. Now click on the "Privacy" tab.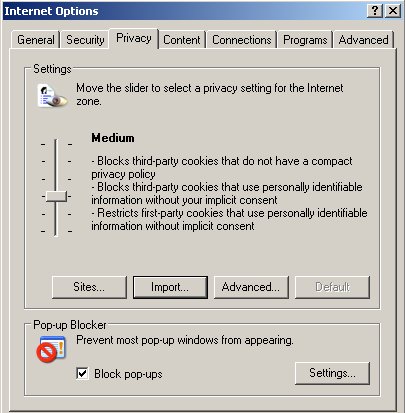 Click on the Sites button and that opens up the "Per Site Privacy Actions" window.
Enter singledivers.com into the "Address of Web site:" window and click "Allow"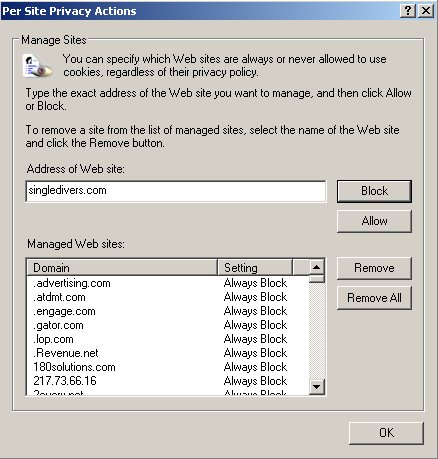 Click OK and that window will close. Click OK again and you will be back in Internet Explorer. You should have no further issues with the registration process.
If you do experience issues then feel free to ask for assistance.