Light & Motion... Time for SD to get in motion with these lights!
Check out the exciting news!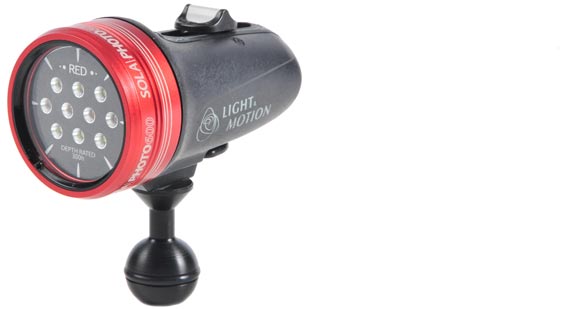 Hey gang....as you all know I am a struggling photographer (for a variety of reasons LOL!)

but as I progress I hopefully can share my journey and products that get me there. We are proud to announce that we now carry the Light & Motion product line! We'll be rolling out the new product in the next few weeks but wanted you to have a sneak peak NOW!!!
I have found what I think will be a HUGE BOON to traveling divers.... a light that can be your dive light both during the dive and at night, your focus light on a really nice camera set up (or as you outgrow its use as your primary camera light), your video light on any set up both amateur and pro, and surprisingly a great point and shoot light for those looking to buy their first camera lights! (It light ups your subject matter so you KNOW what your lighting will be so you know if its too bright or not bright enough BEFORE you take the picture!) It even has an adjustable red lighting option that lets you spot your subject either day or night and NOT scare them with the camera's light allowing you to take the perfect picture every time!
It has up to 600 lumens for photo and up to 1200 with a 4000 lumen option for video. The 600 lumen option is ideal for those wanting the perfect first light...it will do video, photo, be your dive light AND you will never outgrow it even if you progress to the highest professional levels. See what the photo pros at wetpixel have to say about this amazing light below.
This light is half the size of most other options in these categories (ok a little bigger than some of the pencil thin dive lights but a fraction of the size of the ones that actually give you a lot of light) AND it weights hardly nothing and requires NO removal of batteries to charge it. Yes that is right...the charger is built in so you never have to change batteries saving not only the cost of extra batteries, chargers, but also FAILURES due to bad orings, dust/hair, change outs etc.
And think of all the weight and space you'll save having everything in ONE unit!
Review as Focus Light by WetPixel:
http://wetpixel.com/...00-focus-light/
Review of all L&M lights:
http://wetpixel.com/...d-power-levels/
More Discussion Online:
http://wetpixel.com/...pic=38589&st=40

So stay tuned for more details on how to get YOUR OWN LIGHT & MOTION LIGHTS!!!