Click HERE for AVAILABILITY for this trip!
Click HERE for Why our Trips are Unique & What Others Have Said About our Trips!
Click HERE for How to Sign up for our Trips AND Important SD Trip Booking Related Info.
Click HERE to Pay via our Secure Payment Portal
Click HERE to find the Documents for this trip (password will be sent in your "Welcome To This Trip" PM aka private message)
Click HERE for the Special Forums which are open approx 30-60 days prior to the trip to discuss more private trip details (password will be sent in your "Welcome To This Trip" PM aka private message when open) or HERE for Ongoing Trip Updates
Click HERE to Register as a Premier Member or HERE to Upgrade to a Premier Member of SingleDivers.com
Click HERE to Join our FaceBook Group to share pics & more...
Let's Celebrate the New Year in San Salvadore...Caribbean Sheik and Spectacular Walls with lots of SHARKS!!!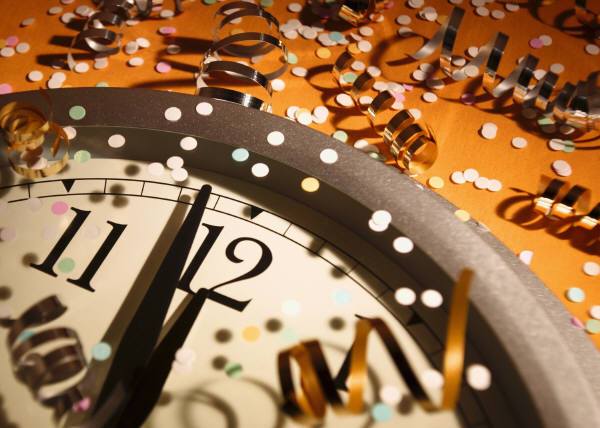 3 BOAT DIVES DAILY!!!
2 EXTRA BONUS DIVES ON FRIDAY MORNING!!!
ALL INCLUSIVE MEALS!!!
FREE NIGHT DIVE!!!!
FREE ISLAND TOUR!!!
ONLY 30 ROOMS IN THE WHOLE RESORT WITH 40 DIVERS MAX!!!
SPECTACULAR WALLS AND DIVING PLUS THE CHANCE TO SEE SHARKS!!!

PRICE FOR ALL/INCLUSIVE + EXTRAS = $1449 d/o Standard Room or $1399 for EARLY BOOKINGS PAID IN FULL BY OCT 2, 2012!!! or $1549 d/o Oceanview Deluxe Room or $1499 for EARLY BOOKINGS PAID IN FULL BY OCT 2, 2012.
Riding Rock Resort & Marina in San Salvadore, Bahamas
for
$1449 d/o Standard for 5 days of diving of 3 dives and 1 day of 2 dives or 16 dives total, + full breakfast, lunch and dinner daily + FREE Island Tour and INCLUDES a FREE Night Dive. Meals begin with dinner on our day of arrival and end with breakfast on our day of departure + 1 FREE glass of wine with dinner + all taxes and transfers to/from the resort. Just add air to San Salvadore and you have the perfect dive trip AND New Year's Celebration!
NOTE: Early booking discount for payment in full is $50 off any d/o or $100 off any s/o the already discounted price if paid in full by Oct 2, 2012. Plus win a chance for a FREE PREMIUM UPGRADE TO AN OCEAN VIEW ROOM FOR EARLY BOOKINGS made by Nov 2, 2012!
Standard Room:
d/o Diver ONLY $1449
d/o Non-Diver $999
s/o Diver $1849
s/o Non-Diver $1435
Oceanview Deluxe Room:
d/o Diver ONLY $1549
d/o Non-Diver $1199
s/o Diver $1949
s/o Non-Diver $1635
Nitrox for the week is $ NOT AVAILABLE
NOTE:
If you want to arrive early or stay later...let us know and we'll get you group pricing for extra days. AND help you find others wanting to stay later or arrive early as well!
Who's Going:

CLICK HERE or check out post #3
RESORT & DESTINATION OVERVIEW:
Guests staying at the resort have their choice of two room categories. Our one story building includes 12 Standard rooms overlooking the pool area and on the opposite side of the building, 12 Deluxe Oceanfront rooms. The Standard and Deluxe rooms share adjoining doors, making them ideal "suites" for families and friends traveling together.
There are also 18 Deluxe Oceanfront rooms in our adjacent two story building. All of the Deluxe rooms have spectacular views of the Caribbean Sea. All rooms are air conditioned and offer cable TV, telephone, private bath, porch or balcony, outside drying hooks, tile floors and daily housekeeping. Beach towels are available at the resort laundry facility or at the dive shop. In addition to the standard room amenities, Deluxe rooms have a mini fridge, ocean view, patio with chairs and a writing table and chairs. The resort also features a freshwater swimming pool, and access to a breathtaking white sand beach.
So, whether you come to explore the world beneath the sea or enjoy this pristine Bahamian outpost, you will find the family owned Riding Rock Resort & Marina to be the island's ideal diving resort since the 1960's.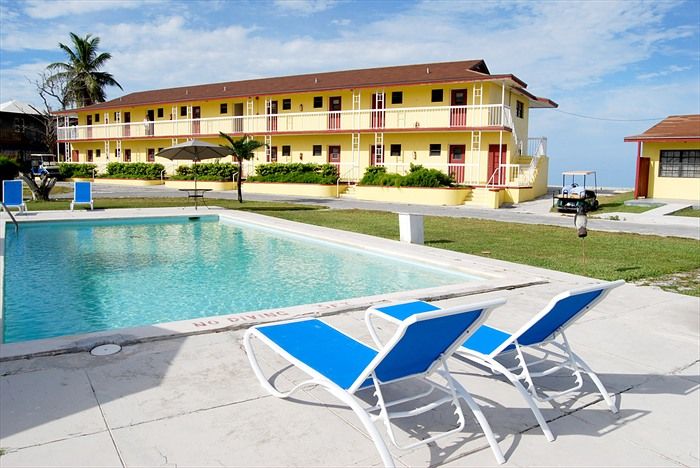 Boat Details:
We operate two boats: Guanahani I, Guanahani II
- All boats are V-hulled with twin 3208 Caterpillar Diesel Engines
- Sun Deck
- Camera fresh water rinse
- Large swim platforms with ladder
- Seated tank rack
- Drinking water and ice chest
- Safety gear includes: first aid kit, oxygen and VHF radio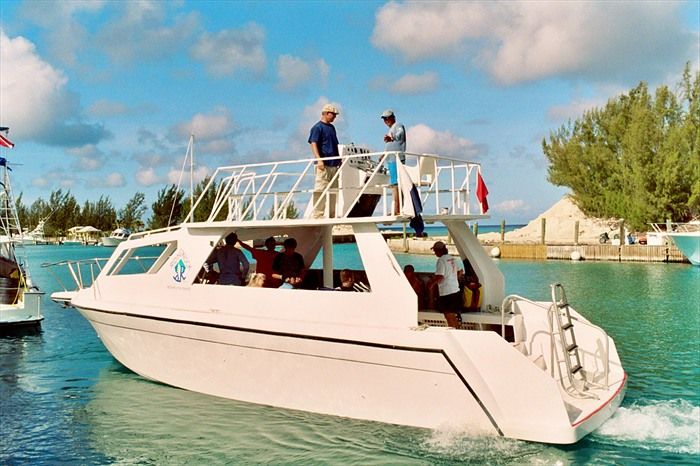 SCHEDULED ITINERARY
Days Prior to start of our trip:
Ask me for special pricing to either arrive early or stay late diving, sightseeing or both!
Dec 26 Wed:
Arrive in Nassau before 1:45pm where you will catch a PRIVATE CHARTER from Nassau to San Salvadore. Upon arriving in San Sal you will be transferred to the charming Riding Rock Resort & Marina
Dec 27 Thurs:
3 tank boat San Salvadore Bahamas Staying at Riding Rock Resort & Marina
Dec 28 Fri:
3 tank boat San Salvadore Bahamas Staying at Riding Rock Resort & Marina
Dec 29 Sat:
3 tank boat San Salvadore Bahamas Staying at Riding Rock Resort & Marina
Dec 30 Sun:
3 tank boat San Salvadore Bahamas Staying at Riding Rock Resort & Marina (Most likely our night dive night)
Dec 31 Mon:
3 tank boat San Salvadore Bahamas Staying at Riding Rock Resort & Marina + NEW YEAR'S CELEBRATION!!!
-ANYONE UP FOR BRINGING THE NEW YEAR IN UNDERWATER????
Jan 01 Tue:
2 OPTIONAL BUT NO CHARGE tank boat Dives in San Salvadore Bahamas Staying at Riding Rock Resort & Marina -
Probably night for Photo Contest
ALSO FREE ISLAND tour in the afternoon
Jan 02 Wed:
Travel from San Salvadore to Nassau Airport for flights home. PLEASE DO NOT BOOK ANY FLIGHTS FROM NASSAU BEFORE 1 PM.
Days After Jan 02:
A number of you will plan to stay in Nassau to save on airfare since the weekend is so close anyway. Let us know so we can help you find roommates to share costs!
WHAT YOU'LL SEE: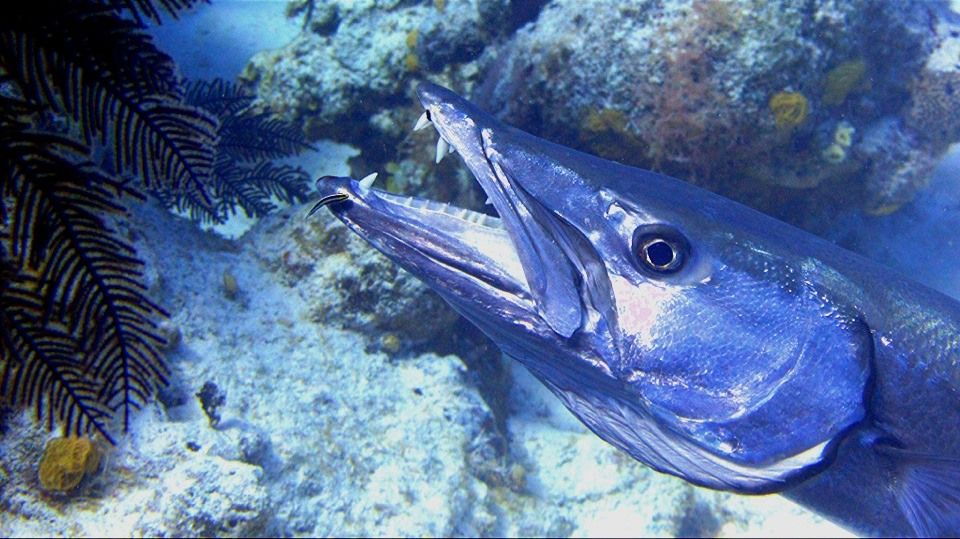 The Riding Rock Resort and Marina has a long tradition of dive excellence which began in the early 1970's, when divers first "discovered" our island. With shallow reefs rich with tame and friendly marine life, stunning water clarity and more than 20 miles of dramatic vertical walls beginning in as little as 40 feet, San Salvador offers a wealth of attractions to the visiting diver.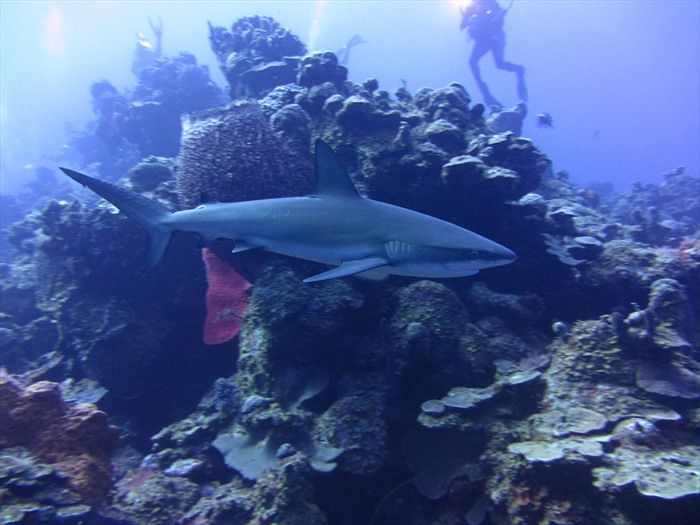 the Riding Rock Resort and Marina features two custom dive boats, complete with deep V-hulls, walk-thru transoms, dive platform with extended ladders, camera rinse and protection from the sun. A full service SSI and PADI dive center is located in the marina complex, complete with air compressors, guest gear storage, training facilities and conference room. Boats leave the marina at 9:00 am each morning for a two tank trip. They return to the dock around 12:30 pm. The dive boats leave for a one tank wall dive each afternoon around 2:30 pm. Night dives are scheduled for Tuesday evening. All dive equipment except for wetsuits, remains on the boats for the duration of your trip, the crew gives everything a fresh water rinse daily. Wetsuits and skins are hung up to dry in an outdoor area. Tanks are 80 cu ft aluminum compact 80's. These cylinders are 4 pounds heavier in the water than a standard 80 and allow you to wear less weight on your body.
Divers leave gear outside their door the morning after arrival for staff pickup at 8:30 am. Check in time for diving is 8:30 am the first day of diving -- you will register with your certification cards at the dive shop. Visibility is typically between 100 and 150 feet and sea conditions are usually calm. Most dive sites are in the lee and rough seas are rare. The dive sites are almost all walls so the possibility of going deep is always available, however you need not dive deeper than 40 feet if you are keeping a shallow profile.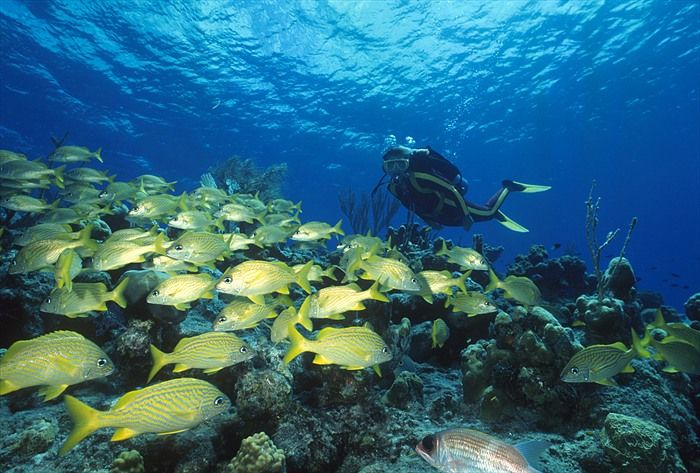 ALL INCLUSIVE PACKAGE INCLUDES:
$1449 d/o Standard Room or $1849 s/o Standard Room or $1549 d/o Oceanview Deluxe or $1949 s/o Oceanview
• 7 nights/5 days
2
3 tank boat dives (one day includes 2 tank boat dives + ! Night Dive) + 1 day 2 tank boat dives or 16 day dives + ! night dive total in a double occupancy room at the Caribbean Sheik Riding Rock Resort & Marina
• Breakfast, Lunch & Dinner daily equaling 21 meals
• Glass of wine with dinner
• Air tanks only (nitrox is not available)
• Diving starting as shallow as 40 feet to well over 130 feet with the wall tops averaging 60-70ft
• All taxes included
• Transfer from/to San Salvadore Airport
• Free Island Tour (can be afternoon of night dive or last day before traveling
• Daily SD.com H20 Happy Hours - PICK UP YOUR FAVORITE BOTTLE AT DUTY FREE IN THE AIRPORT!!!
• "Ring in the New Year" Party
• Diving Gifts and Giveaways from various SD Vendor Partners as available
• SD T-Shirt commemorating the trip
PACKAGE DOES NOT INCLUDE:
• Airfare to/from San Salvadore
• Nitrox - (Not Available)
• Rental, instruction and retail charges
• Crew gratuities
• Sodas
• Bottles Water $3 for a large bottle (water available on boat and during meals)
• Alcoholic Beverages
• Personal Purchase Items
• Trip Insurance (see the end of this post for 2 great insurance links)
• $75 Document Processing Fee (SAVE THIS FEE BY SUBMITTING YOUR DOCS WITHIN THREE (3) WEEKS OF SIGNING UP AND THIS FEE IS WAIVED IF SIGNING UP WITHIN 45 DAYS OF THE TRIP PLEASE SUBMIT WITHIN 3 DAYS. OTHERWISE IT WILL BE ADDED TO YOUR FINAL INVOICE. FLIGHT DETAILS CAN BE SUBMITTED WHENEVER YOU HAVE THEM.)
OPTIONAL:
Night Boat Dive:
INCLUDED IN YOUR PACKAGE. Please let us know if you are planning the dive for our planning purposes.
Rental Car:
Approx $90 per day. ISLAND TOUR IS INCLUDED SO PROBABLY NOT NECESSARY.
Single Supplement:
$400 standard room or $400 Jr Suite for the week
Extra Night Hotel- SD Rate:
d/o $TBD or s/o $TBD (rates being confirmed)
Extra Day(s) Diving - SD Rate:
$TBD for each extra day of 2 tank am diving
Extra Week Hotel & Diving - SD Rate:
TBA
Rental Gear:
Regulator w/alt air & computer console $25 daily $125 weekly
B.C. with Auto Inflator $15 $75
Mask $6 $30
Fins $6 $30
Snorkel $3.50 $17.50
Snorkel Kit (Mask, Fins, Snorkel) $12.50 $62.50
Wetsuit Full 3mm $15 $75
Scuba Package $57.50 $287.50
Underwater Dive Light $11.50 $37.50
Dive Computer $20 $100 (ASK ABOUT THE USE OF A FREE COCHRAN DIVE COMPUTER & PURCHASE DISCOUNTS - NOTE THE RESORT REQUIRES ALL DIVERS TO USE A COMPUTER)
AIRFARE:
You need to fly in and out of San Salvadore via Nassau on Bahamas Air. They are the only carrier flying to the island. We can book your flights for a $30 booking fee Or simply use
THIS
online booking tool and save some the booking fee and find the lowest rates! We have set up a
PRIVATE AIR CHARTER
from Nassau to San Salvadore for $275 per person round trip. This charter will allow you arrive
BY
1:45pm on Dec 26th and will allow you catch flights
AFTER
1pm on Jan 2nd. We need a minimum of 8 divers and we can take a maximum of 22 divers.
TRANSFERS & TRANSPORTATION:
All divers will fly to Nassau Bahamas where you can either fly directly with Bahamas Air which offers one (1) daily flight at approximately 8am. SingleDivers.com has set up a private Bahamas Air Charter (needs a minimum of 8 pax to fly) which will allow you to arrive as late as 1:45 pm. Please do NOT plan to arrive any later than 1:45pm or you will miss the special charter flight we have set up. Your return can not be earlier than 1pm out of Nassau. A number of divers are staying at the resort for a second week and/or a few extra days in Nassau so let us know so we can help you make those arrangements.
Upon arrival in San Salvadore you will collect your bags and head outside the airport. Our driver will be holding a sign that says Riding Rock Resort & SingleDivers.com IN ORDER FOR US TO SET UP YOUR FREE TRANSFER YOU MUST SEND US YOUR FLIGHT DETAILS if you are not on the private charter. If you do not send them to us timely you may not have your transfer set up and could have to pay for a private taxi.
Availability Update: -SEE POST #3 FOR ONGOING OPEN SPOTS BY ROOM TYPE
We have ONLY 12 rooms and this trip will be heavily advertised to attract many other solo and single divers and a few couples too! The number of single rooms *may* also be limited as well. So everything will be first come/signedup/paid basis. SD honors a first come and first served premise that is driven by posting in our community. Once a trip has filled up from the "My Check & Documents are in Cyberspace" and the confirmed deposits/pymnts we will open an official waiting list for the trip. As openings occur we'll open up the Waiting List for trip participants. Only deposited members will decrease the number of spots on the trip. Only members who have sent their deposit or paid for the trip and have sent in their documents i.e. Trip Waiver and Trip Survey will be moved to the official "Who's Going" list.
PLEASE NOTE THAT ALL TRIP GOERS NEED TO BE PREMIER MEMBERS OR ABOVE.
Please also note that while you may send pm and email requests for availability, the official availability is always available in the 3rd trip post. Thank You! -ww
TEMPS & CONDITIONS:
The weather in the Bahamas is remarkably consistent year-round. The temperatures range in the 80's during this time of year and the water temps are 76-80 degrees depending on how cold the winter has been thus far. Being on the leeward side of the island winds will be calm making this truly diving in paradise and the PERFECT way to ring in the new year!
HOW TO BOOK A SPOT ON THIS TRIP:
1. Post in this thread that you plan to join us and advise your check or credit card payment is on its way via our SECURE ONLINE PAYMENT GATEWAY. (SEE PAYMENT LINK BELOW.) We'll then put your name on the 'check's in the mail' list.
(Please send your pymt asap as we can NOT hold any spots on this trip. Your spot will ONLY BE CONFIRMED when we receive your $500 non-refundable deposit or pay in full to get the $50 early payment deal by Oct 2, 2012 midnight.)
- To post on the site you need to register as a member of the site. Registration is free however you need to be a premier membership to join the trip which is only $35 a year and you can get $25 back after the trip as a member rebate if you file for it.
Click here to learn more.
2. Fill out the Trip Rooming & Diving Survey plus the SingleDivers.com Medical Liability Release & Insurance Summary form which you'll find under "Stuff you need to know for ALL SingleDivers.com trips & activities!" or
click here to link to it.
(Send a PM or an email to trips@singledivers.com for the password.)
3. Send your deposit for the trip and/or monies due based upon the payment schedule posted below and payment options. If you need to make special arrangements about payments with me please contact me and I'll gladly try to work with you.
4. We need to know if you need rental gear, will be staying extra days and if you want d/o or s/o for the trip. You MUST include as much of this information as possible with your initial reservation.
5. You will also need to verify if you have trip insurance or will be procuring trip insurance or conversely not procuring trip insurance.
All participants must have Current Dive Insurance
and state one of the following:
a. I have trip insurance that covers this trip already.
b. I will purchase trip insurance to cover this trip.
c. I will not purchase trip insurance and will accept all losses accordingly. - THIS TRIP DOES NOT REQUIRE TRIP INSURANCE BUT IT IS STRONGLY RECOMMENDED.
6. You are responsible for all info in the thread. We try to keep our FAQ and Important Updates posts #2 & #3 updated to make it easier for you but you are responsible for monitoring the thread for all updates. As the trip gets closer we'll open a private forum for all trip goers to answer last minute questions & provide last minute details. For sure monitor the thread the last 30 days prior to your trip for last minute updates and information.
7. Only requests posted in this trip topic/thread are considered official especially for limited options such as use of a computer, or going on a tour, etc.
8. Please note that while you may send pm and email requests for availability, the "official" availability is only accurate in the main trip post. For more information on SingleDivers.com, booking policies, etc please read
here.
9. Also note that for FASTER service pls email trips@singledivers.com for all general questions and kamala@singledivers.com for custom questions or special requests. (Please allow more time for replies from Kamala as she may be traveling leading a trip.)
10. PLEASE SEND ALL DOCUMENTS ONLY TO TRIPS@SINGLEDIVERS.COM as I do not regularly check trip documentation emails, rather leaving it to our awesome volunteers who help me with our trips.

/>/>
11. Save $75 by getting your documents in house within 3 weeks of booking your trip. If you miss the 21 day timeline we'll simply add the $75 document fee to your invoice total. If signing up within 45 days of the trip documents must be submitted within 3 days to avoid the document fee.
Booking Template - (Cut and Paste the Booking Template from Post #2 or #4 into a new post in this thread/trip details to sign up for this trip):
PAYMENT TERMS & SCHEDULE:
PROGRESS PAYMENTS:
a. $500 due at booking
b. SAVE $75 Document Processing Fee By Submitting Your Docs Within 21 Days of Signing up for this Trip. If signing up within 45 days of the trip pls submit within 3 days to avoid the fee. (If docs are not submitted within 21 days of signing up or 3 days if within 45 days of departure, we'll add the fee to your final invoice.)
c. Oct 02, 2012: Last Day for $50 early payment in full discount on d/o or $100 on s/o.
d. Nov 02, 2012: Last Day for chance at FREE OceanView upgrade. (Winners will be either upgraded for free or refunded the oceanview premium)
e. Nov 02, 2012: 949 balance due (or remaining amount on your room pkg)
f. Dec 02, 2012: Extra nights in San Sal or Hotel extras due if SD helping to book rooms for people in Nassau.
Note:
Trip must be paid in full 60 days prior to departure. Extras must be paid in full 30 days prior ie. extra nights etc.
DISCOUNTS:
• Sign up and pay for this trip in full by Oct 2 and receive an early bird booking discount of $50 on d/o or $100 on s/o at time of booking.
•
BOOK AND PAY BY NOV 2nd FOR A CHANCE TO WIN A FREE UPGRADED OCEANVIEW ROOM!!!

/>/>
• $25 rebate eligible
after
trip for SD premier and above membership levels if you file for it (See my signature for link to the forms forum where the rebate form is located. If you are new to the site send an email to trips@singledivers.com to get the password.)
• Add'l $25 Active Duty Military Discount for any active duty military of any country that fights for freedom.
• Deposit is a $500 per person non-refundable deposit. (Deposit can be refunded via claims on your trip insurance if you have to cancel or by selling your spot to a non-SD.com member. Ask SD for help.)
• Price includes cash discount. Please add 3% if paying via any non-cash methods including paypal or credit card
• SAVE $75 by submitting your Documents within 21 days of booking this trip or if signing up within 45 days send your docs within 3 days. Otherwise the $75 document processing fee will be added to your final invoice.
PAYMENT OPTIONS:
SingleDivers.com uses a secure online payment gateway that allows you to pay for trips or merchandise using either an e-check which debits your checking account directly without having to mail in a check or debits your credit card without having to fill out a SD.com credit card authorization form. [i](Please note that any non-US bank originating credit card MAY still have to use the paper credit card authorization form as different processing procedures may be followed to process international/non-US credit cards. You'll find this form in the Forms Forum link in my signature. - NOTE: For State use AA if using a non-US based credit card.)

SingleDivers.com provides its members with pricing that reflects all possible cash discounts so any payments via credit card or paypal will still incur a 3% non-cash convenience fee. Our SECURE payment gateway which you can access by clicking the PAY HERE LINK along the top, in my signature line and on the homepage of SingleDivers.com.

This trip may sell out quickly due to the great pricing we have so in order to ensure timely & accurate processing of payment receipts and therefore timely & accurate acceptance of members onto the trip, ONLY PAYMENTS RECEIVED VIA OUR SECURE PAYMENT GATEWAY WILL BE ACCEPTED

[i]If you are unable to use the gateway please provide a complete description of the problem/error you are encountering and contact kamala@singledivers.com immediately to manually process your payment for you.


The gateway will add a 3% non-cash convenience fee if paying via credit card or any non-cash option. Checks, money orders and real cash are discounted already.

International/ Non-US Clients: Please use the traditional written credit authorization form to submit credit card payments IF the payment system does not work for you. (Remember use AA as the state and it should work). Click here for the form and ask trips@singledivers.com for the password.
IMPORTANT TRIP UPDATES:
CLICK HERE!!!
PLEASE obtain trip insurance - IT IS OPTIONAL BUT STRONGLY RECOMMENDED FOR THIS TRIP
...it is VERY inexpensive and will protect your investment. REMEMBER IF YOU MISS A DAY….YOU MISS A LOT! You can purchase it right online as well as check quotes etc.
Click here for Dive Assure (the company I use)
for either a 'one time' policy OR annual policy options for both BOTH Dive & Trip Insurance providing PRIMARY COVERAGE with excellent rates and coverage meaning THEY PAY DIRECT YOU DO NOT HAVE TO PAY AND WAIT FOR A REFUND!
or
[b]
Click here for Diver's Alert Network and use our

reference ID 1603080

.
[b]PLEASE obtain DIVE insurance - IT IS MANDATORY FOR THIS TRIP
...it is VERY inexpensive and will protect your investment. Even if you have insurance that you think covers DIVING ACCIDENTS and air lifts…it is CHEAP to get a supplemental policy to ensure you are cared for.
[b]
DIVE ASSURE ... get BOTH TRIP & DIVE insurance in a number of inexpensive configurations!
or
[b]
Click here for Diver's Alert Network and use our

reference ID 1603080

.
Edited by WreckWench, 23 November 2012 - 02:57 PM.