Click HERE for current AVAILABILITY on this trip!
Click HERE for Why our Trips are Unique & What Others Have Said About our Trips!
Click HERE for How to Sign up for our Trips AND Important SD Trip Booking Related Info.
Click HERE to Pay via our Secure Payment Portal
Click HERE to find the Documents for this trip (password will be sent in your "Welcome To This Trip" PM aka private message)
Click HERE - TBA for the Special Forums which are open approx 60 days prior to the trip to discuss more private trip details (password will be sent in your "Welcome To This Trip" PM aka private message when open)
Click HERE to Register as a Premier Member or HERE to Upgrade to a Premier Member of SingleDivers.com
Click HERE to LIKE our FaceBook PAGE and to share pics & more...
Six (6) Full days of diving Labor Day in beautiful Little Cayman and the FAMOUS BLOODY BAY WALL! You can catch flights from Miami to Little Cayman AIRPORT CODE IS LYB. The resort is lovely surpassed only by the DIVING!!! We are staying at Little Cayman Beach Resort and diving with the same company that also hosted our Cayman Brac trip last year.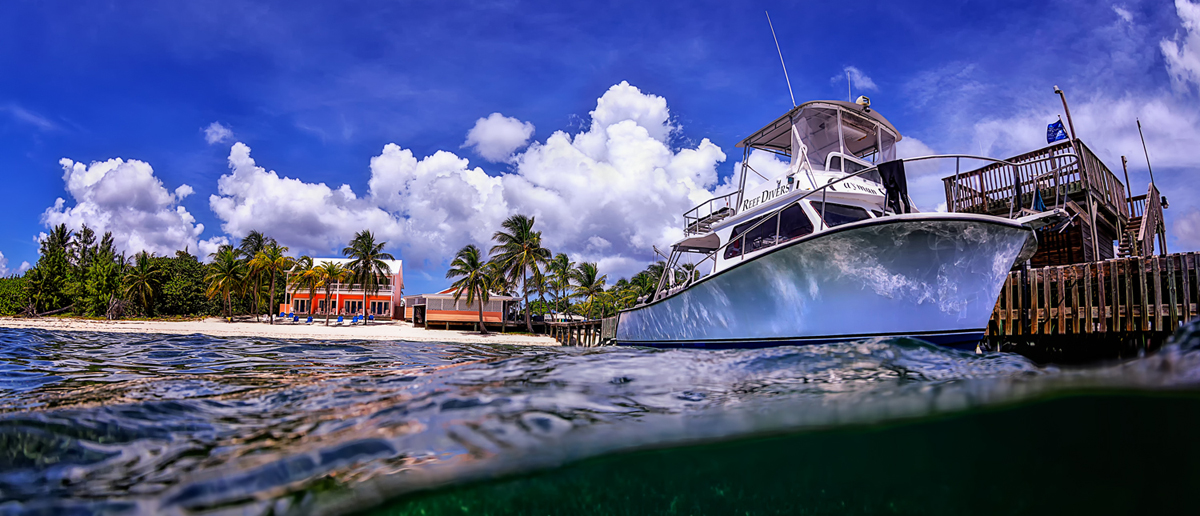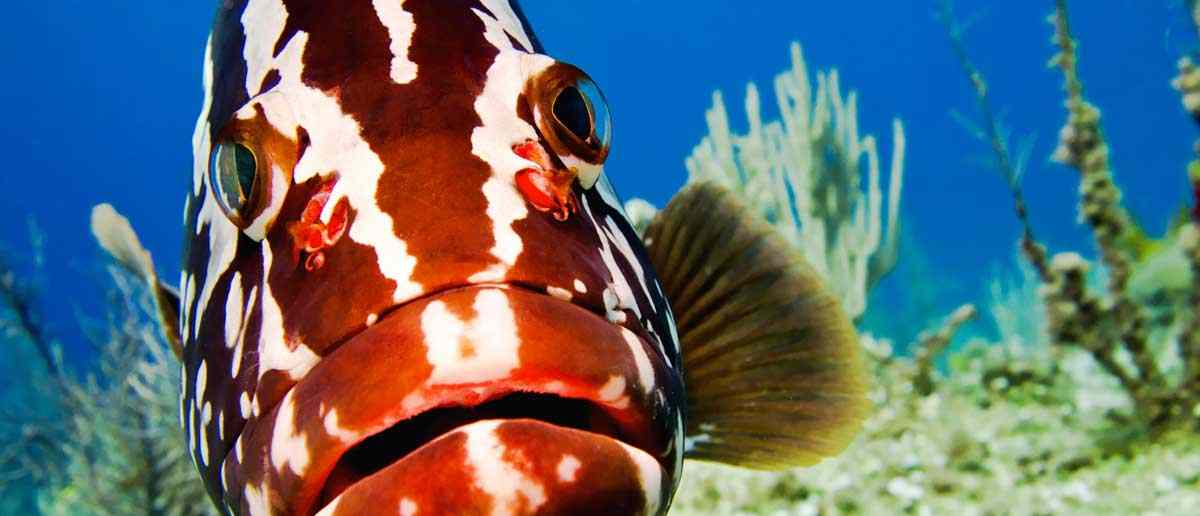 PRICING FOR 7 NITES 6 DAYS DIVING:
DBL OCC POOL
our price $1395.00
normally $2,059
Non-Diver $1045
Extra Nite Pool without Diving:
$142.00
DBL OCC. GUARANTEED OCEANVIEW
our price $1,595.00
normally $2,329
Non-Diver $1260
Extra Nite Ocean without Diving:
$172.00
SGL OCC. POOL
our price $1,977.00
normally $2671
Non-Diver $1640
Extra Nite Pool without diving:
$227.00
SGL OCC. GUARANTEED OCEAN
our price $2,401
normally $3165
Non-Diver $2065
Extra Nite Ocean without diving:
$287.00
SAVE UP TO $350 if all cash discounts & savings applied to s/o room + Chances to WIN A FREE SINGLE ROOM UPGRADE worth $600-$800 + A FREE OCEANVIEW UPGRADE worth $200-$400 & MORE!!!

...SEE FULL DISCOUNT DETAILS FOR EARLY BOOKING & MEMBERS BELOW!!
DISCOUNTS:
• EARLY BOOKING DISCOUNT #1:
Sign up and pay for this trip in full by April 23rd and receive an early bird booking discount of $100 on s/o pool and $200 off s/o ocean and $25 on d/o at time of booking AND get 2 chances to win a FREE UPGRADE TO A SINGLE ROOM worth $600-$800
AND
QUALIFY FOR ALL THE OTHER EARLY BOOKING DISCOUNTS!!! (They are cumulative!)
• EARLY BOOKING DISCOUNT #2:
Deposit by May 31st and get (1) FREE Chance to win a FREE SINGLE ROOM upgrade worth $600-$800!
• EARLY BOOKING DISCOUNT #3:
Deposit by Jun 31st and get (1) FREE Chance to win an oceanview upgrade worth $200-$400
• SOCIAL MEDIA DISCOUNT:
2 chances to win a FREE Oceanview Room, a FREE Single Room Upgrade, and a FREE Pup CD for signing up on our Facebook Trip Event for this trip AND for liking SD.com if you haven't already AND for sharing the FB Trip booking on your personal facebook page! (Must do all three!)
• $25 rebate eligible
after
trip for SD premier and above membership levels if you file for it (See my signature for link to the forms forum. If you are new to the site send an email to trips@singledivers.com to get the password.)
• Add'l $50 Active Duty Military Discount
for any active duty military of any country that fights for freedom with the USA.
• Deposit is a 500 per person
non-refundable deposit. (Deposit can be refunded via claims on your trip insurance if you have to cancel or by selling your spot to a non-SD.com member. Ask SD for help.)
• Price includes cash discount.
Please add 3% if paying via any non-cash methods including paypal or credit card
• SAVE $75 by submitting your Documents within 21 days
of booking this trip or if signing up within 45 days send your docs within 3 days. Otherwise the $75 document processing fee will be added to your final invoice.
PACKAGE INCLUDES:
7 nights/ 8 days at Little Cayman Beach Resort
6 days of 2 tank boat dives per day
Breakfast,lunch & Dinner
Juice, water, tea, coffee (sodas, bottle water and alcohol extra)
Air fills, tanks, lead and weight belt
Secure Gear Lockers for your gear and LOTS of hanging space for your wetsuits/skins
Welcome Beverage upon arrival & group orientation meeting after last group of divers arrive
Manager's Cocktail Receptions during the week
Airport transfers (if you supply us your FULL flights details...email to trips@singledivers.com)
NOT INCLUDED:
Airfare to and from LYB
All sodas & alcohol beverages are extra
Specialty espresso and other specialty beverages
Optional island tours
Rental gear,instruction, nitrox and retail charges
Crew gratuities
Trip cancellation insurance STRONGLY RECOMMENDED FOR THIS TRIP
Dive accident insurance REQUIRED FOR THIS TRIP
OPTIONAL:
* Note - All optional add-ons must be paid for in advance for these prices. Additional costs may apply if you sign up on the trip if still available at all.
Nitrox $130 for base pkg or $170 for base pkg + 3rd Dive Daily Pkg or 17 dives total
Afternoon/3rd Dive Weekly Pkg $175 for 5 afternoon dives
Boat Night Dive $65 (min of 8 needed)
Possible Land Tours of the island (Price TBA)
Rental Gear - (Let us know in advance as gear may be limited in some sizes) TBA
Extra days/nites (see above under each pricing option for price of extra nights
Spa Services TO BE PAID TO THE RESORT:
SKIN CARE
Elemental Nature Facial – Restore healthy balance to your skin with a customized facial based on the Elemental Nature consultation. Includes cleansing, toning, relining and hydro mask therapy.
60 minutes – $90
90 minutes – $120
Rosemary Mint Awakening Body Wrap – Dry exfoliation wrap treatment which cools and invigorates, while leaving the skin smooth and softened.
60 minutes – $85
Caribbean Body Treatment – A warm Caribbean experience that exfoliates and detoxifies the skin while re-mineralizing the body with massage.
60 minutes – $85
Essential Back Treatment – Customized skin-focused treatment for the back including cleansing, exfoliation, back massage and mask therapy.
60 minutes – $75
MASSAGE
Nature Massage – Customized relaxation massage includes, but not limited to, Swedish, Deep Tissue, Pregnancy Massage, Acupressure and Reflexology.
30 minutes – $60
60 minutes – $100
90 minute – $140
All rates are subject to change without notice.
QUALIFICATIONS TO MAKE THIS TRIP:
1. All skill levels are acceptable for this trip however keep in mind that most of this diving is wall diving so you can go fairly deep. Navigation is fairly simple and most dives will be drift dives.
2. If you have ANY questions about making this trip safely and comfortably please email
kamala@singledivers.com or call 864-557-6079 and I'll be happy to talk to you about our day trips to Little Cayman when we dove Cayman Brac.
3. All trip participants will need to complete the "BOOKING TEMPLATE" that specifies what you are booking on this trip, includes your "trip insurance agreement/waiver", and agrees to the trip payment schedule.
The HOTEL: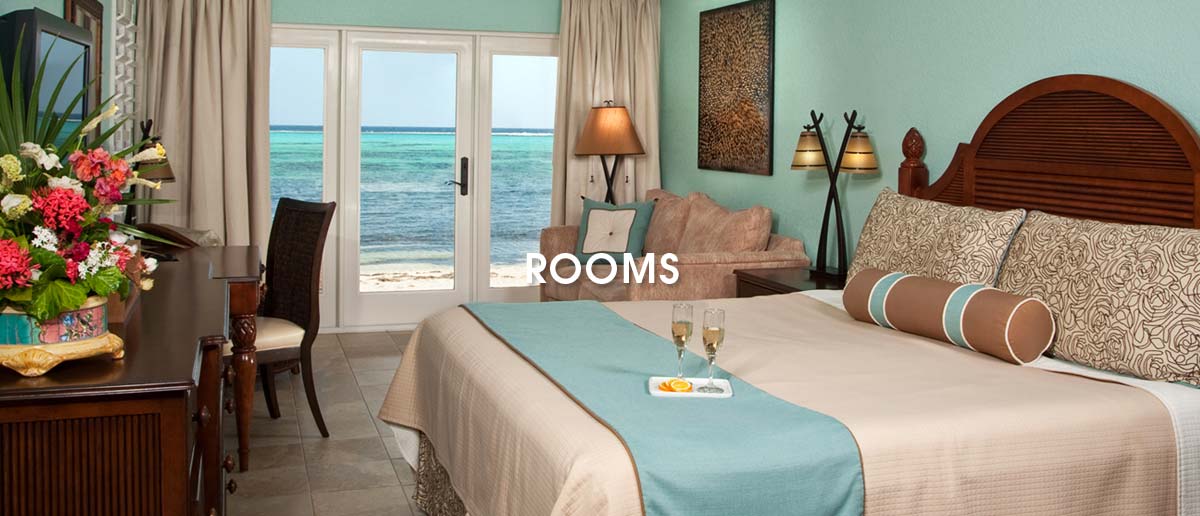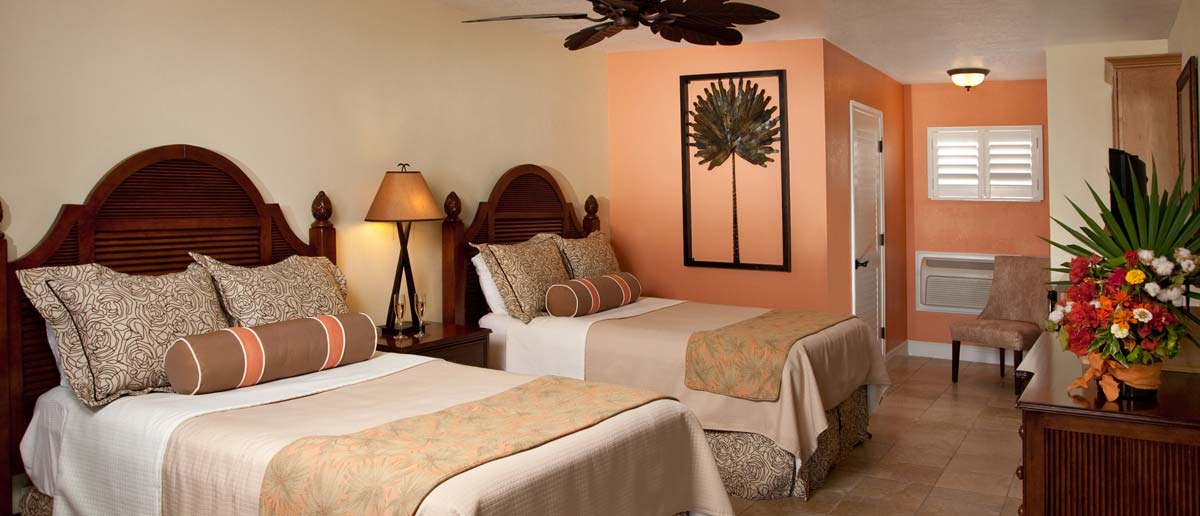 In early 2009, the resort completed major room renovations to their popular dive resort. Guestroom upgrades include new furnishings inspired by tropical colors and textures, Caribbean themed artwork, newly decorated bathrooms, fixtures and flooring. The new surroundings have captured the warmth and beauty of Little Cayman.
There are a total of 40 air-conditioned, spacious rooms situated in two-story 'palm-tree height' buildings and surrounded by lush tropical foliage.
28 TOTAL Poolview Rooms
encircle the pool and and feature:
Two doubles or one king size bed
Individually controlled air conditioning and ceiling fan
Flat screen television, DVD players and alarm clock
Refrigerator
Coffee-maker complete with Wolfgang Puck brand coffee
Beverage center
Private bathroom with shower
Hairdryer and deluxe bath amenity package
Room safe
Free Wifi

12 TOTAL Oceanfront Rooms
, located directly on the beach with spectacular views of the turquoise water and reef. They also enjoy the following additional amenities:
All of the above plus:
Private balcony or patio with sun loungers
Microwave
Wet bar
Seating area with couch and coffee table
iPod docking station
Housekeeping service is provided daily.
Note: All rooms and buildings within the resort are smoke-free.
WORLD CLASS DINING:
Staffed by an international team of trained Chefs, Bird of Paradise appeals to the most discerning taste buds and serves a wide variety of gourmet international and Caribbean-inspired cuisine. Choose to dine in our air-conditioned dining room, screened lanai, or al fresco on the patio with our resident iguanas! Our Chef will be happy to accommodate those with special dietary or vegetarian needs.
Dining hours are tailored to dive schedules, including extended hours to accommodate night dives.
AIR & WATER TEMPS:
Month:
August
Water:
a constant 85-86 degrees F (29C)
Air Temperature During Day:
mid 80's degrees F
The DIVING:
Little Cayman's Bloody Bay Marine Park is one of the world's truly legendary dive sites: the sheer coral wall begins at 20 ft. and plunges to 6000 ft. And all of the diving in Little Cayman is exceptional!
Reef Divers the diver operator offers guided SCUBA diving boat trips, snorkeling, and complete PADI instructional programs up to Dive Master. The shop also provides aluminum 80 cu. ft. and 63 cu. ft. SCUBA tanks, and a complete inventory of rental equipment. They offer a wide selection of SCUBA accessories and Reef Divers logo sportswear.
The dive shop provides fresh water rinsing tanks, a dive gear storage area and restrooms. Reef Divers uses three new Mako 30 cfm, electric-powered, water cooled dive compressors, complete with a state-of-the-art filtration system and plenty of storage capacity, as well as a Nitrox Technologies Membrane system for Nitrox dives.
Reef Divers is known for it's "Valet Service"
"Our divers don't have to lug their gear every day from their rooms or on the boat. All divers receive a mesh bag upon check-in at the dive shop and place their gear outside their door on the first morning. Each diver sets up their gear the first time on the boat and after that, the Reef Diver crew changes their tanks after every dive.
At day's end, the Reef Divers crew rinses your dive gear on the boat while divers take their mask, fins and wetsuits to the rinse tanks and drying room on the dock.
PAYMENT TERMS & PROGRESS PAYMENTS:

ASAP: $500 non-refundable deposit (except via trip insurance) due at booking in order to secure a spot. No spot will be secured until payment is rec'd. Please add 3% non-cash convenience fee if paying via credit card.
4-15-14 $500 non-refundable dep except on trip insurance or by selling spot
4-23-14 Pay in FULL by Apr 23rd, 2014 for EARLY PAYMENT DISCOUNT of $100 off pool s/o or $200 off ocean s/o trip price or $25 off d/o price (see discounts above for more)
5-21-14 $500 progress payment due
6-21-14 $383 or $595 or FINAL TRIP PAYMENTS DUE
7-21-14 ALL OPTIONAL ADD-ONS DUE such as nitrox, extra days etc so final arrangements can be made properly for you.
• $25 rebate eligible

after

trip for SD premier and above membership levels if you file for it (See my signature for link to the forms forum. If you are new to the site send an email to trips@singledivers.com to get the password.)
• Add'l $50 Active Duty Military Discount for any active duty military of any country that fights for freedom with the USA.
• Price includes cash discount. Please add 3% if paying via any non-cash methods including paypal or credit card
• SAVE $75 by submitting your Documents within 21 days of booking this trip or if signing up within 45 days send your docs within 3 days. Otherwise the $75 document processing fee will be added to your final invoice.

Note: Trip must be paid in full 60 days prior to departure. Missing payments can forfeit your spot to the next person on the waiting list.

All information is subject to change without notice. All transportation and on-site services are provided by foreign affiliates. SingleDivers.com LLC acts only as booking agent. Please note full terms and conditions for SD trips HERE.
INSURANCE:
DIVE Insurance is MANDATORY!
DIVE insurance is VERY inexpensive. Even if you have insurance that you think covers DIVING ACCIDENTS and air lifts…it is CHEAP (less than $100) to get a supplemental policy to ensure you are covered for an entire year of diving.
We recommend:
Dive Assure please reference SingleDivers.com via the drop down menu under GLOBAL PARTNERS.
Click here for Dive Assure for either a 'one time' policy OR an annual policy that is BOTH Dive & Trip Insurance providing PRIMARY COVERAGE with excellent rates and coverage!
Diver's Alert Network please use reference #1603080
Click here for Diver's Alert Network and use our reference ID1603080.
TRIP INSURANCE IS STRONGLY RECOMMENDED.
If you miss any Flights to (LYB) Little Cayman you WILL miss a good part of the trip depending on how full flights are! If you choose to self-insure that is fine but you also choose to accept all losses accordingly as SingleDivers.com nor any vendors will be responsible for losses due to non-insurance.
SAMPLE TRIP ITINERARY:
While OUR personal Little Cayman Week Experience may vary due to weather and conditions, the outline below will give you a good feel for the exciting week in store for us! KEEP CHECKING AS MANY ACTIVITIES ARE STILL BEING LINED UP FOR OUR AMAZING WEEK OF FUN IN THE SUN & CRITTERS IN THE SEA!!!

Days Prior to start of our trip:
If you wish to arrive early or want to combine other diving or touring adventures in conjunction with this one let us know. We can add days to the FRONT or the END of your week as well as several days of local site seeing if you like or just one extra night to be sure you catch the boat! –
Arrival on Sat and departure on Sat is sufficient!
Saturday Aug 30, 2014:
This is the day we RECOMMEND everyone arrive to ensure that their bags arrive ok and/or themselves and to start getting acclimated to the time zone changes. You will be free to do some sightseeing, rest or whatever you wish to do. You can arrive ANY TIME THIS DAY!
Sunday Sept 1, 2014:
2-3 dives (depending on if you take the 3rd Dive Pkg. All your meals and water, tea, coffee, juice. Sodas and alcohol available for purchase. REMEMBER...your first drink is your last dive! (YOU CAN BRING DUTY FREE ALCOHOL IN YOUR LUGGAGE…if you want to save on booze a bit.)
Monday Sept 2, 2014:
2-3 dives (depending on pkg).
Tuesday Sept 3, 2014:
2-3 dives (depending on pkg) and optional night dive if we get 8 people)for $65 per person (must have done the site during the day)
Wednesday Sept 4, 2014:
2-3 dives (depending on pkg)
Thursday Sept 5, 2014:
2-3 dives (depending on pkg) and 2nd chance at optional night dive if we get 8 people)for $65 per person (must have done the site during the day)
Friday Sept 6, 2014:
2-3 dives (depending on pkg)
Saturday Sept 7, 2014:
Depart the hotel. Transfer and departure details will be provided at the day before.
AIRFARE & LOGISTICS:
You will fly INTO Little Cayman INTERNATIONAL AIRPORT (Airport Code LYB)
Airport transfers on the day of embarkation and disembarkation are included in your package IF YOU SEND US YOUR COMPLETE AIRLINE DETAILS. Simply forward via email to TRIPS@SINGLEDIVERS.COM and/or cut and paste into your document pkg and email to trips@singledivers.com
IF YOU ARE DELAYED
•
Call TBA
ALSO send an email to kamala@singledivers.com letting me know.
Listed below are some of the options for flying to Little Cayman. Please check online or with your travel agent (or SingleDivers.com) for pricing and schedule information.
AA Airlines:
Cayman Airlines:
There are no real restrictions upon arrival or departure times so you can arrive or depart anytime you like. Most divers choose to book their own air so they can use miles, their preferred carrier or because they have more time to search out deals. If you wish for SingleDivers.com to research and/or book your airfare ticket for you they are happy to do so for a $30 research & booking fee.
VISA/PASSPORT INFORMATION:
Please note that a passport is required of all visitors arriving in Little Cayman. A valid return or onward airline ticket is also required.
IMPORTANT TRIP UPDATES:
Trip updates can be found in several places:
The Trip PM that will sent to everyone on the trip
This trip thread
The special discussion forums that will be set up for this trip to provide specific and private information regarding the trip.
HOW TO BOOK A SPOT ON THIS TRIP:
1)
Post in this thread
that you plan to join us and advise your check or credit card payment is on its way via our SECURE ONLINE PAYMENT GATEWAY. (SEE PAYMENT LINK IN MY SIGNATURE LINE OR AT THE TOP OF THIS TRIP POST/TOPIC.) We'll then put your name on the 'check's in the mail' list. (Please send your pymt asap as we can NOT hold any spots on this trip. Your spot will ONLY BE CONFIRMED when we receive your $500 non-refundable deposit. To join an SD trip you must be a premier membership which is $35 a year and you can get $25 back after the trip as a member rebate if you file for it.
2)
Fill out the Trip Rooming & Diving Survey.
3)
Fill out the SingleDivers.com Medical Liability Release.
- DON'T FORGET YOUR MEDICAL ENVELOPE IN CASE OF EMERGENCY (details at the bottom of the Med Waiver)
4)
Fill out the Insurance Summary form
(All Forms can be found under "Stuff you need to know for ALL SingleDivers.com trips & activities!" or click here to link to it. (Send a PM or an email to trips@singledivers.com for the password.)
5)
Send your deposit
for the trip and/or monies due based upon the payment schedule posted below and payment options. If you need to make special arrangements about payments, please contact me and I'll gladly try to work with you.
6)
PLEASE USE THE BOOKING TEMPLATE IN POST #2.
We need to know if you need rental gear, will be diving nitrox and if you want d/o or s/o for the trip. You MUST include as much of this information as possible with your initial reservation or the type of room you want may no longer be available when you finally clarify for us.
7)
You will also need to verify if you have trip insurance
or will be procuring trip insurance or conversely not procuring trip insurance. All participants must have Current Dive Insurance and state one of the following:
a. I have trip insurance that covers this trip already.
b. I will purchase trip insurance to cover this trip.
c. I will not purchase trip insurance and will accept all losses accordingly. - THIS TRIP DOES NOT REQUIRE TRIP INSURANCE.
8)
Only requests posted in this trip topic/thread are considered official
especially for limited options such as use of a computer, orgoing on a tour, etc.
9) Please note that while you may send pm and email requests for availability, the "official" availability is only accurate in the main trip post. For more information on SingleDivers.com, booking policies, etc please read here.
10) Also note that for FASTER service pls email trips@singledivers.com for all general questions and kamala@singledivers.com for custom questions or special requests.
11)
PLEASE EMAIL ALL DOCUMENTS TO TRIPS@SINGLEDIVERS.COM
ONLY as I do not check trip documentation emails, rather leaving it to our awesome volunteers who help me with our trips.

/>/>

PAYMENT INFORMATION:

SingleDivers.com uses a secure online payment gateway that allows you to pay for trips or merchandise using either an e-check which debits your checking account directly without having to mail in a check or debits your credit card without having to fill out a SD.com credit card authorization form. [i](Please note that any non-US bank originating credit card MAY still have to use the paper credit card authorization form as different processing procedures may be followed to process international/non-US credit cards. You'll find this form in the Forms Forum link in my signature. - NOTE: For the State us AA if using an international credit card. SingleDivers.com provides its members with pricing that reflects all possible cash discounts so any payments via credit card or paypal will still incur a 3% non-cash convenience fee. Our SECURE payment gateway which you can access by clicking the PAY HERE LINK along the top, in my signature line and on the homepage of SingleDivers.com.

This trip may sell out quickly due to the great pricing we have so in order to ensure timely & accurate processing of payment receipts and therefore timely & accurate acceptance of members onto the trip, [i]ONLY PAYMENTS RECEIVED VIA OUR SECURE PAYMENT GATEWAY WILL BE ACCEPTED
If you are unable to use the gateway please provide a complete description of the problem/error you are encountering and contact kamala@singledivers.com immediately to manually process your payment for you.
The gateway will add a 3% non-cash convenience fee if paying via credit card or any non-cash option. Checks, money orders and real cash are discounted already.
International/ Non-US Clients:
Please use the traditional written credit authorization form to submit credit card payments IF the payment system does not work for you. (Remember use AA as the state and it should work). Click the DOCUMENT LINK in my signature line below for the form and ask trips@singledivers.com for the password. OR WAIT for the TRIP PM that you will be sent shortly after signing up.