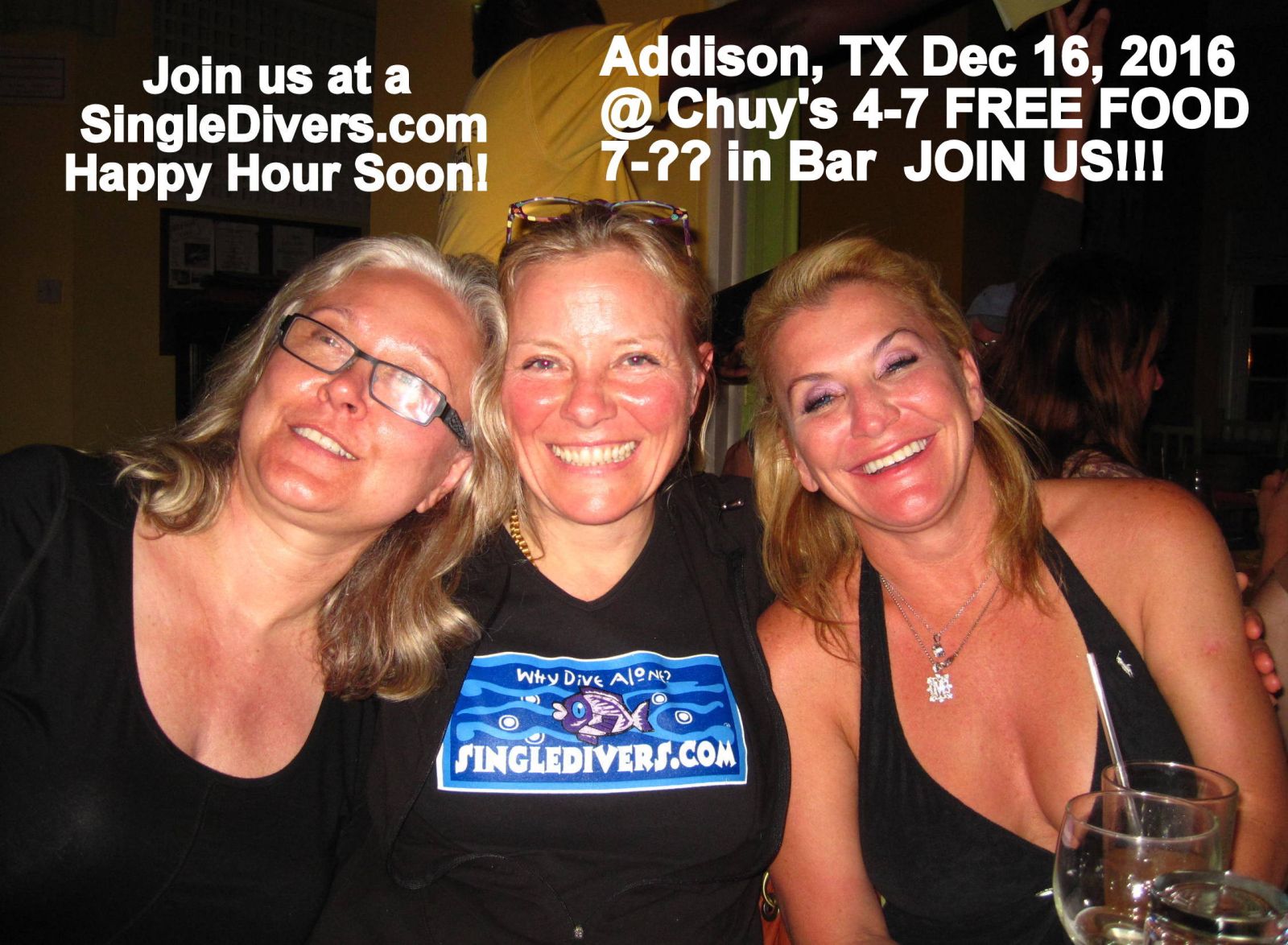 Hey Big "D".... its time to get Happy! Well of course everyone is happy...but its time to have another DALLAS AREA HAPPY  HOUR!!!  We've scheduled Friday Dec 16, 2016 in Addison our NEXT HH aka Happy Hour!!! Why? Cuz the Wench (that's me) can be there and because we are going to reconnect with some peeps from our early days...YEP...all the way back to when we were born!
So come check us out... never met anyone from the club? PLEASE COME SAY HI!!!
Haven't seen anyone from the old days? Then check in and catch up! We'd love to have EVERYONE JOIN US!!!
.
The Appetizers are FREE and Dinner has great affordable options! Yeah the time is a bit tough but hopefully you can get out a bit early and join us! We won't leave at 7...we just need to clear the party room so will move to the bar area. 
You can always text me at 8645576079 to see if we are still there! So come by and join the fun! - Kamala aka WreckWench
WHEN:   Friday Dec 16, 2017 in Addison, TX
4440 Belt Line Road | Addison, TX 75001
P (972) 661-1019 | F (972) 661-1075
Sun - Thurs 11am to 10pm | Fri - Sat 11am to 11pm
WHERE:   Chuy's in Addison (directions here)
 TIME:       4:00pm -  7pm in Event' s Room and until ?? in the regular bar area
RSVP'S:    (RSVP by posting in THIS forum topic)
NOTE: Since SingleDivers.com was born in Dallas, we have invited some of our early friends to join us one of whom is a dear friend of mine Tami who now has a cool non-profit helping people obtain affordable housing, and has offered to co-host the HH. We are excited to meet our NEW members wanting to check us out and reconnect with some of our ORIGINAL members from 13 years ago when we first started! Cool! Please come hang out and say 'hi'!
THOSE PLANNING TO ATTEND
1. Kamala aka WreckWench
2. Tami aka TamiG
3. Butch aka CajunDiver
4. Buz aka Airhead
5. Karen aka KSue44
6. Rona aka Dubber (Brand New Member!)

7. Mike aka aireater
8. Vickie aka oldladydiver (recently joined, hopes to make it, possibly arriving with aireater)
9. Susan aka scubasu
Edited by dive_sail_etc, 16 December 2016 - 10:43 AM.