Please join the Wench for a early Happy Hour/Lunch at the
Downtown Houston Aquarium Restaurant
Where: Houston Aquarium Restaurant
             410 Bagby Street
             Houston, TX 77002
             713-223-3474
Parking: $8 for Self Parking, $10 for Valet
When: August 24, 2019
Time: 2:00 pm - 4:00
It has been too long since we have gotten together outside of diving.  Kamala will be in town, so lets get together and send her off to Hawaii SD style!
THOSE JOINING US:
1. Kamala of course! (once I land and get there!)

2. Sandy aka ScubaPunk
3. Butch aka Cajun Diver
4. Dan aka Scubatooth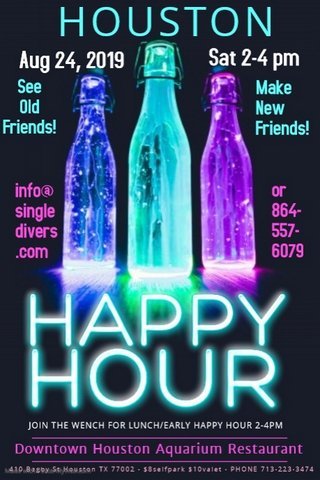 Edited by ScubaPunk, 23 August 2019 - 07:54 PM.