Forums Menu: Orientation 2018-2022 Trips Topic Listing
Trip Topic Menu: Trip Details Trip FAQ Ask a Question Who's Going??? Book Now   See the PHOTOS!
REMEMBER EACH TRAVELER MUST BE PREMIER MEMBER OR ABOVE & HAVE DIVE INSURANCE TO BE ELIGIBLE TO JOIN OUR AMAZING TRIPS!
Location: Raja Ampat Banda Sea
Dates:      Jan 16 - 27, 2021
Resort:    Dive Damai II
Dive operator: Dive Damai II
Water Temp: low to mid 80's
Air Temp: 90F
Current: mild
Visibility: 60-90ft
Experience Level: 
Moderate skills required. Good buoyancy needed to not damage the magnificent reefs and ability to use a reef hook is helpful as well as be able to duck behind coral to break the current to take a picture or wait for the group. ONLY 4 DIVERS per guide so easy to manage everything with those ratios.  Guides do a PRE DIVE to determine how the current is running to minimize it's effect before every dive. Divers are allowed to dive as long as they have gas to dive and can come up with 500psi...60-90 min dives normal.
Known For:
Small, medium and large critters + EXTRA SMALL AND EXTRA LARGE as well. From pygmy seahorses to manta rays... Raja & Banda Sea has it all. Extremely unique critters include walking sharks, wobbegong sharks, alligator fish, pygmy seahorses, critter/muck diving, MASSIVE SCHOOLS of EVERYTHING, turtles and GORGEOUS CORALS & SPONGES! Most dives are like being in an overloaded aquarium!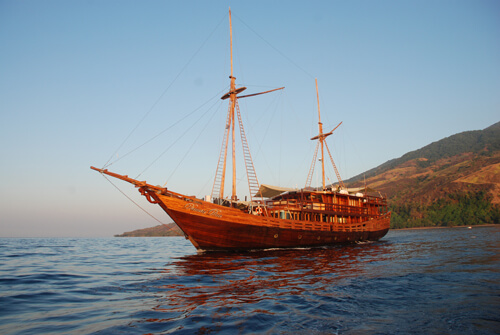 Diving in West Papua mostly takes the form of drift dives due to the moderate currents prevalent in the area, which provide nutrients for the myriad fish and coral. The variety of marine life can be staggering. Some areas boast enormous schools of fish and regular sightings of sharks, such as wobbegongs. At Mansuar it's highly likely you'll encounter large groups of manta rays and turtles. From the boat and often close to shore you may get the chance to don your snorkelling gear for some unforgettable interaction with resident pods of dolphins or even some passing whales.
 
Pricing:
 
TRIP PKG PRICING:
 
Deluxe Cabin d/o: 12 day/11 nites $ 7422   $7205 (cash)
Qty: 10 spots
Master Cabin d/o:12 day. 11 nites $ 7988  $7755 (cash)
Qty: 4 d/o spots
*All prices are per person.
**Cash Discounted Price is given when you select e-check at final checkout.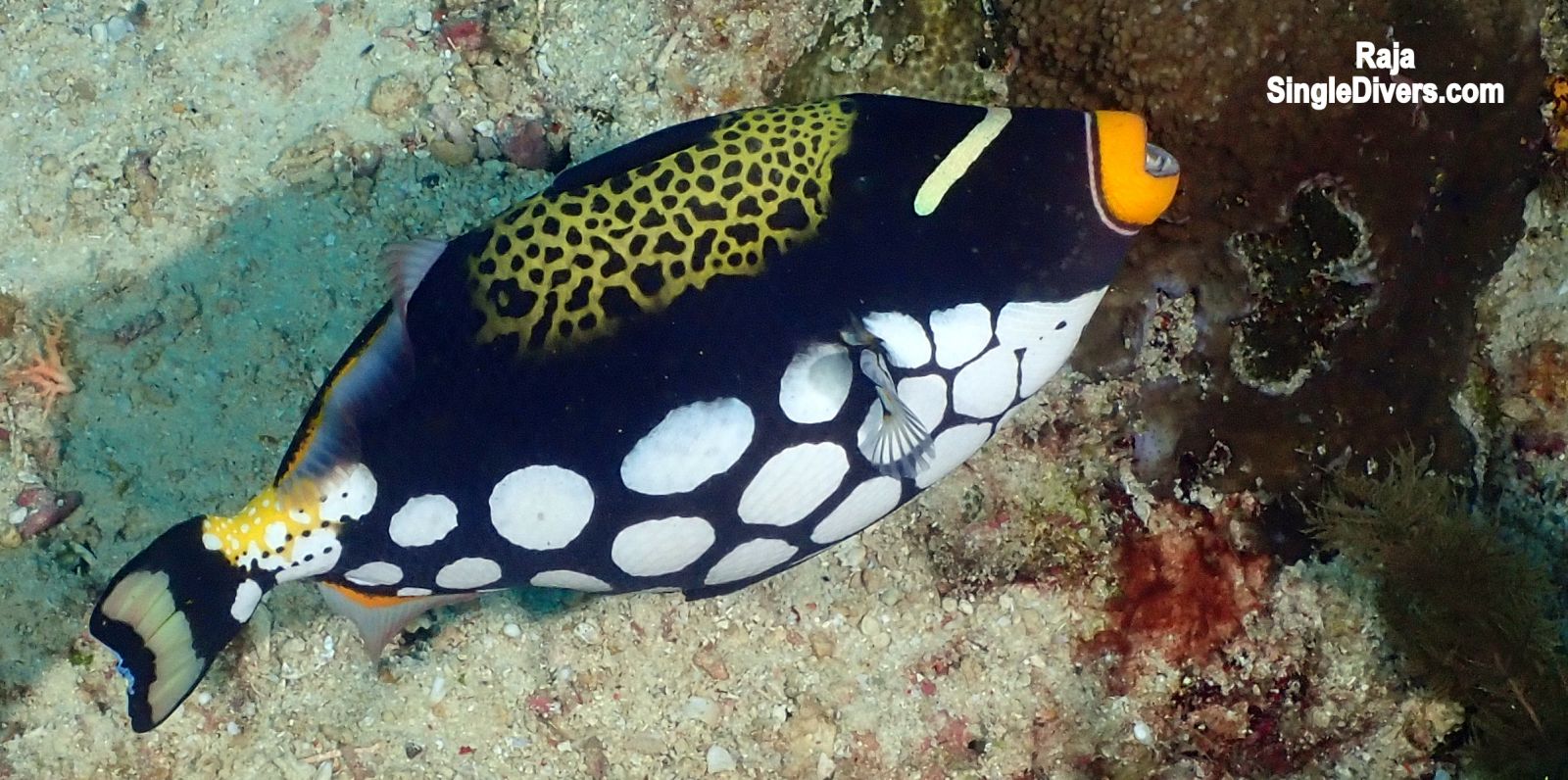 What's Included:
 
PACKAGE INCLUDES:
Return transfers to/from the airport to the vessel or from/to any hotel and the airport the day of embarkation or disembarkation, within a distance of 20km
Accommodation with A/C in twin or double /twin bed cabin with en-suite showers and toilet.
All meals and drinks including beer while on board (excluding wine and Spirits). One glass of wine per person a night will be complimentary (other alcohol available for sale)
Air Tanks, weight belt and weights.
Personal Cruise director
Dive Guides, with a maximum of 4 customers per guide
Unlimited diving (schedule permitting)
Government taxes
Land tours and group activities organized by Dive Damai
One 45 minutes spa treatment for each person on board
NOT INCLUDED:
All vessel port and harbour fees: between USD5 cash and USD25 cash per day depending on the destination (Payable on board)
Enriched Air Nitrox: USD 124 or $120 cash for the trip
Dive/snorkel gear: USD3  cash per item or USD10  cash per full set per day
National Park/maritime areas entrances fee
Dive insurance: REQUIRED see Insurance Tab for recommended providers
Laundry: USD TBA
Spa treatments: USD TBA per 45 minutes treatment (after each member has their included massage)
Travel insurance: highly recommended see Insurance Tab for recommended providers
Crew gratuities
International and domestic air, land, sea transportation, and excess baggage charges
Visa, hotels and food ashore before and after the cruise
VIP service at the airport - where available
Options & Extras:
 
OPTIONAL: 
 
$6 or

$5 C

ASH

"Group TShirt" INCLUDES FREE SHIPPING & for add'l $6 or

$5 C

ASH

upgrade you can choose your color/saying/style  (see details in separate post)
Nitrox Upgrade Pkg for full week:

$124 or 

$120 TBA C

ASH

Extra Night Local Group Hotel d/o:   TBA (helps with flight options)
Extra Night Local Group Hotel s/o:   TBA (helps with flight options)

Rent A Buddy

Day

$52 Day FULL PRICE per member or

$50 CASH

(0 spots are available as of now)

Week

$155 FULL PRICE per member or $150 CASH (0 spots are available as of now)

SD Air Booking Fee (Indo Air) - $37 FULL PRICE per member or $35 CASH
Dive/snorkel gear: USD3 per item or USD10 per full set per day PAYABLE ON THE BOAT
Laundry: USD TBA per item PAYABLE ON BOAT
Spa treatments: USD TBA per 45 minutes treatment
Travel insurance: highly recommended see Insurance Info below for recommended providers
Crew gratuities
Air consolidator Indo Domestic air booking of Bali to Sarong or Ambon flights or Jakarta to Sarong/Ambon flights $35 one time fee plus price of the airfare
Discounts & Rebates:
 
DISCOUNTS & DISCOUNT DISCLAIMER:
You must use the code when you book as they are not retroactive after you sign up UNLESS otherwise stated like the member rebate etc.
We are sorry for any inconvenience this may cause but the accounting expenses of manually trying to do the discount is far exceeding the discount amount making it very prohibitive to manage this way. So please be sure to use the discount code AT TIME OF INITIAL BOOKING.
NOTE: The EBD or Early Booking Discounts can only be used as follows:
When paying in full
When you first sign up
By the deadline given. After that deadline they disappear and the code will not work. (So please leave a buffer if you need to xfer money or have questions.)
Only one (1) coupon code can be used per order.
COUPON DATES:
Pay in full at time of Booking by Mar 1, 2020: for $125 off D/O MASTER SUITE ONLY (Use COUPON CODE:

21SOQ125EBD-1

)
Pay in full at time of Booking by Mar 1, 2020: for $100 off D/O DELUXE ONLY (Use COUPON CODE:

21SOQ100EBD-1

)
Deposit at time of Booking by Apr 30, 2020: $50 OFF ANY DEPOSIT  (use COUPON CODE: 21SOQ50EBD-1

)

Pay in full at time of Booking by Sep 30, 2020: for $25 OFF ANY PKG & (2) Chances to WIN a Free Autographed Scuba CD, or Big Blue Dive Light/Products (Prizes non-transferable)

(use COUPON CODE:

21SOQ25EBD-1

)

Sign up for BOTH RAJA WEEKS and get an $50 rebate by emailing accounting@singledivers.com. Refund will be credited back to your account after both trips are paid in full and all payments have cleared. (Our trips only allow one coupon per trip hence the mauaal rebate)
Deposit by Oct 30: Get (1) chance to win FREE Stream2Sea Travel Essentials bag worth $25
Deposit by Dec 15: Get (1) chance to win FREE Scuba Cowboy CD signed by the artist!
Social Media Discounts: 1 chance to win a $50 gift certificate for purchases from anyone of our Corporate Sponsors for signing up on our Facebook Trip Event for this trip AND for liking SD.com if you haven't already AND for sharing the FB Trip booking on your page! (Must do all three!) - To enter send an email to trips@singledivers.com with links to your postings along with RAKA WEEK #1  SOCIAL MEDIA ENTRIES in the title
Cash Discount: Use our e-check option to pay for your trip and our

 

RED CASH DISCOUNTED PRICES

 will be applied at checkout.
Active Duty Military Discount: $25 OFF Active Duty Military Discount for any active duty military of any country that fights for freedom. Thank you for your service. (Please be prepared to provide proof of service in person at time of check in)
Member Rebate: File for your $25 member rebate within 30 days after the trip for SD premier and above membership levels (See my forums signature for link to the forms forum or click on the green Paper Forms button at the top of the forums . If you are new to the site send an email to admin@singledivers.com to get the password. PLEASE follow the directions on the form for proper submission & processing.) And for those of you who forego your member rebate as a gift back to the club...we TRULY appreciate it! Thank you!
SAVE $75 by submitting your Documents within 21 days of booking this trip. If booking within 45 days of the trip please submit your documents within 3 days. Otherwise the $75 document processing fee will be added to your final invoice.
Only one (1) coupon code can be used per order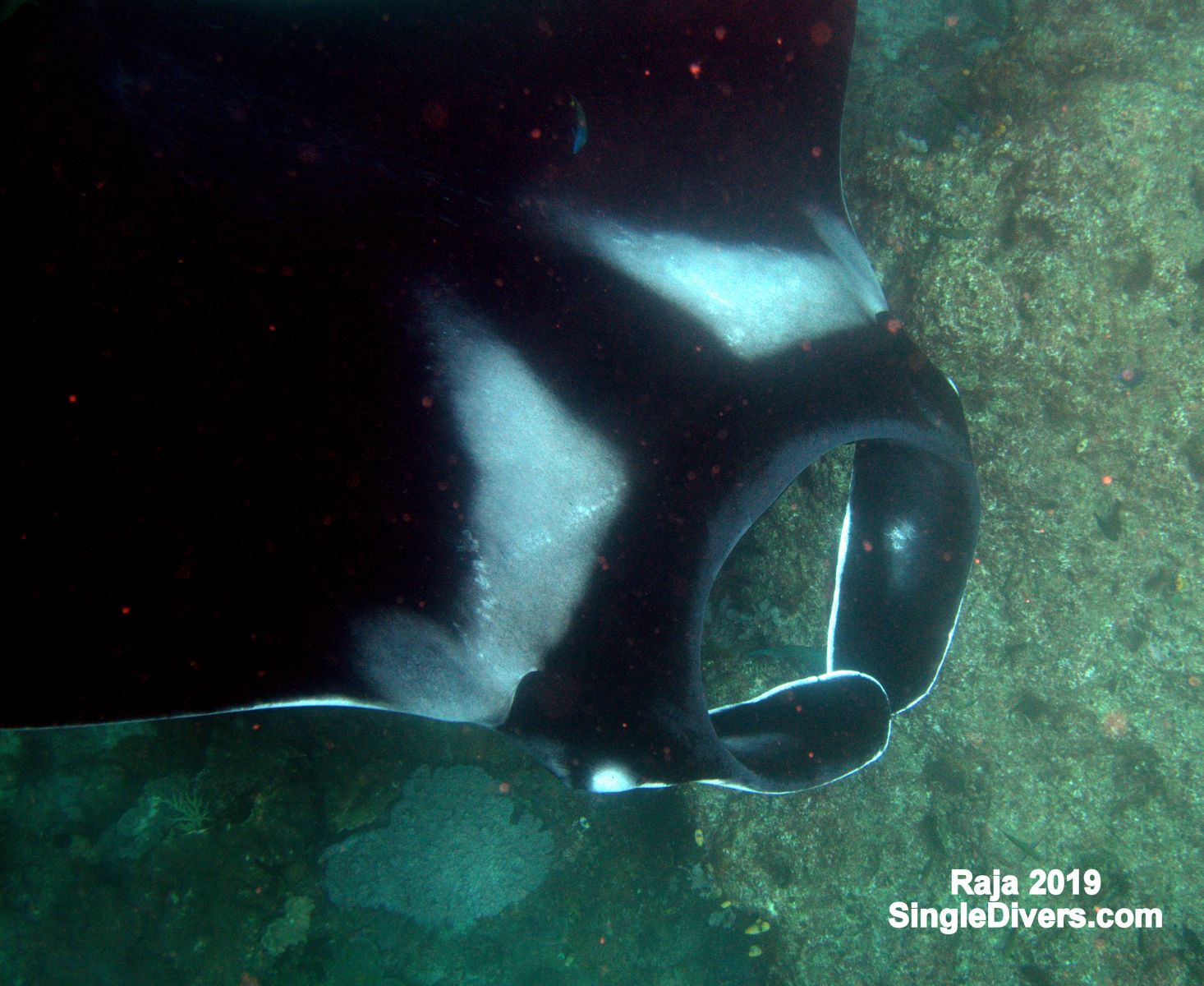 Accommodations:
ABOUT THE BOAT M/Y DAMAII
MY DAMAI II has a deck length of 40 meters and a beam of 9 meters at its widest point. It has been built to an uncompromising standard and fitted out with all the latest diving, navigation and safety equipment to ensure that the level of service appreciated on our first vessel is maintained and, where possible, improved upon. The new vessel is slightly larger than the first ensuring three large outside deck areas with an outside dining facility, our famous massage and spa treatment area and plenty of extra lounging and sunbathing space. The crew to passenger ratio will be the same as our first vessel and we hope the new systems will ensure an even more enjoyable cruise for both our returning and new guests.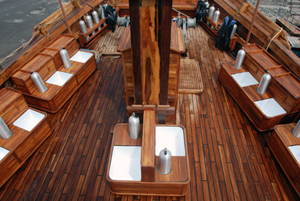 The below deck accommodation has been designed to accommodate single or twin occupants in a level of luxury not seen on another vessel in Indonesia. Each cabin boasts a private shower and head with a queen-size bed and a separate twin bed. The cabins measure approximately 20sq.mts  (225 sq.ft) each and have been finished with the highest quality furnishings. The stern staterooms are over 400 sq.ft each and boast their own private deck with loungers, a super-king size bed, day beds, two desks and ensuite shower and separate head.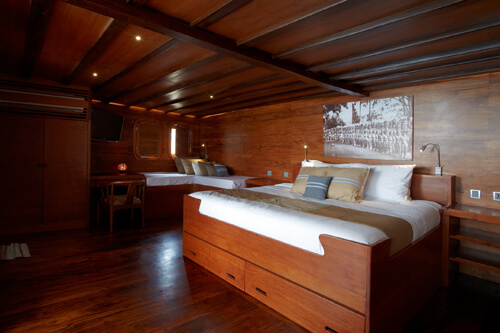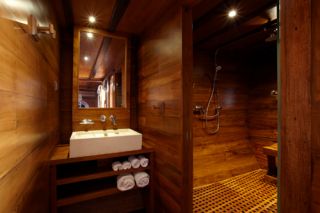 POWER SUPPLY
Our vessel has both 110v and 220v power. There are many adaptors on the boat for both battery charging and laptop computers. The standard power socket in Indonesia takes a European two-prong plug however most sockets on board are "international" and will accept almost any pin configuration.
MEALS
If you have food allergies or have a special diet please let the concierge team know in advance and we will do all we can to satisfy your tastes. Working in remote locations doesn't really restrict our menu as we try to stock the vessels in advance and transport food regularly to the boat at the start of each trip, however much of our produce is locally grown and may be seasonal. Your comfort, pleasure and health are our priority. We will do everything in our power to ensure that your needs are met. Also, while onboard let our service staff know if you dislike anything on our menu for the day and we will be happy to make you whatever you prefer. We need your input so please be proactive in order to satisfy your desires and needs.
ALCOHOLIC BEVERAGES
On our vessels beer and soft drinks and the first glass of House table wine (with dinner) are all free. We have a selection of wines by the bottle that you can purchase onboard. Prices for imported alcohol in Indonesia are high due to a luxury tax. We attempt to keep our prices as low as possible. It is not our goal to make money on these wines but merely to recoup our costs. If you wish to bring your own wine and spirits you are very welcome to do so. There is a limit of 1litre per person at customs.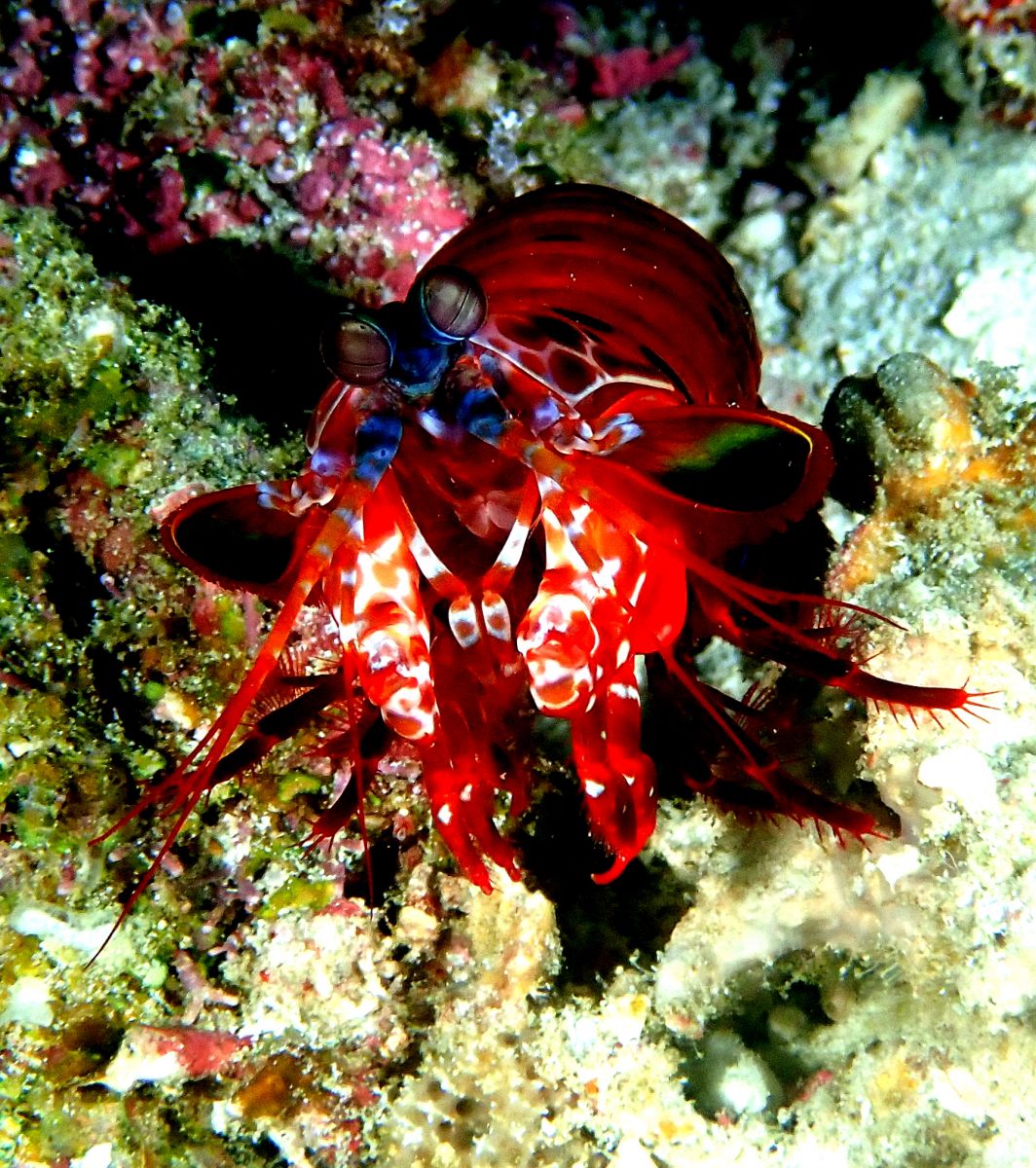 Payment Details:

PROGRESS PAYMENTS:
DUE AT SIGNUP: $1547/

$1500 cash

non-refundable deposit due at booking.
4/20/20 - 8/20/20: $  $1100 cash per month
9/20/20:  Final Payment + add-ons.
Note: Trip must be paid in full 90 days prior to departure. Extras must also be paid in full 30 days prior i.e., Nitrox, extra nights etc. IF YOU NEED EXTRA TIME LET US KNOW! (Note that to add an extra to the trip you must pay for it when you add it.)
 
PAYMENT OPTIONS:
 
SingleDivers.com uses a secure payment gateway fully integrated into our online booking system that allows you to pay for trips or merchandise using the following payment options:
An online e-check that debits your checking account automatically without having to mail in a check or having your bank mail a check from your account
An online credit card transaction that eliminates the need to fill to fill our a credit card authorization form.  (Note int'l cards please use AA as your *STATE* designation and 12345 as your zipcode and the charge should go thru. Please also note that we only can accept MC and VIsa)
PRICING INFORMATION:
 
SingleDivers.com provides its members with pricing that reflects all possible savings available including discounts from our over 10,000 member buying clout. We offer a CASH DISCOUNT that is always in BOLD RED LETTERS along with our regular pricing for easier comparison of all possible savings. The cash discount will be taken at the time of payment when you choose the "e-check" option.
HOW TO PAY:
As you sign up for a trip you will add either the trip deposit amount or the full trip price to the shopping cart. You can also add any extras you wish to purchase but you will have to pay for them whenever you sign up for them. So if you are not ready to pay for nitrox now but want us to know you will be adding it to your order...please use the comment box to let us know ultimately what you are signing up for and any other special concerns you have or information you want us to know. Just understand we will not show you listed as doing something until it is paid for.
When you are ready to pay for the extras you want you will click on the BOOK NOW button for the trip you are on and select the add-on(s) that you wish to pay for, add them to your cart and then check out. Depending on the trip you may need to click on the purple TAKE ME TO THE ADD-ON'S BOX. You will then either pay via e-check or credit card depending on whether you want a discount for cash or prefer the convenience of payment over time.
When its time to make a progress payment you will click on MY TRIPS under TRIPS on the main menu. You will see "Make a Payment" under PAYMENTS in the upper right. Then choose what you are paying for and complete your payment.
After each order you place with us you will receive an email order and payment confirmation. If you do not receive these TWO email confirmations (one showing the order at full price and one showing what was debited from your account including the cash discount) check in MY PAYMENTS to see if the payment was successful. If you do not see the payment in your My Trips then MAKE THE PAYMENT AGAIN. You will always get an order confirmation email every time you attempt an email but you will ONLY get a Payment Confirmation email when your payment was successful. If you need assistance please email .
The MY PAYMENTS section is located under the PAYMENTS option found in the upper right of the MY TRIPS area of our site which is found under the TRIPS tab in the main menu.
IN GENERAL:
Only payments received via our secure online payment gateway/portal will be accepted and will qualify for early payment discounts. (So check before you book for any discounts you may qualify for as they can not be applied after booking.)
If you are unable to use the gateway please provide a complete description of the problem/error you are encountering INCLUDING A SCREEN CAPTURE of the error here: SUBMIT HELP TICKET
If International/ Non-US Clients and your credit card payment does not work, either use AA as the state and 12345 as the zip or please use our traditional written credit authorization form to submit your credit card payment. To receive this form click on SUBMIT HELP TICKET.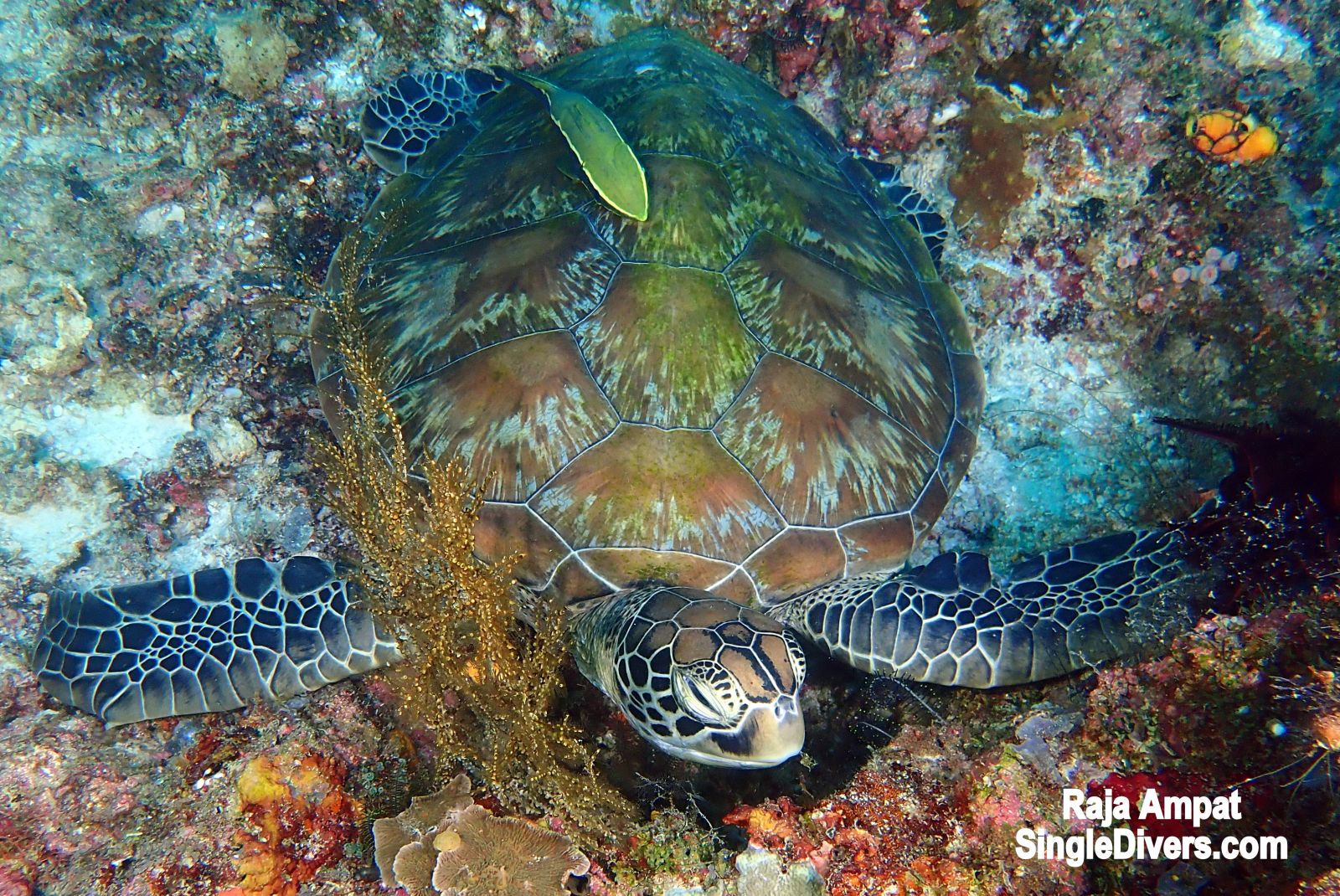 Travel & Transfer Details:
 
How do I arrange our domestic flights and where do I collect my tickets?
We suggest you fly to BALI for safety reasons or if you must route via JAKARTA PLEASE use one of our vetted hotel options and do not leave the airport. You will ultimately fly from either Bali or Jakarta to SARONG to meet the boat and back from AMBON to head home. This trip is a one way itinerary. NOTE: The second week will start in Ambon and end in Sarong.
We suggest you use our Indonesian Air Consolidator to book the Bali/Jakarta to Sarong or Ambon flights for you. They have pricing economy of scale and staff to manage your tickets from the time we book them until your trip is over so you don't have to do this. They are able to fix issues as they arise and not just when you have wifi on your phone.
Booking flights on Indonesia's domestic carriers is sometimes difficult as most will not accept credit cards.
TWO OPTIONS:
1. SingleDivers.com has partnered with an Indonesian Travel Partner who will provide rapid hands on and extremely personalized service. We used them on our first trip and experienced STELLAR SERVICE. When one client missed a connection,our partner had alternate flights set up before the boat was even notified of the delay. NOW THAT IS FAST!!! He is an ex-pat meaning an American living abroad and he is simply THE BEST. I will be using him and he does charge a small fee as does Dive Damai but he seems to never sleep and responds so quickly...my money and my ticket will be booked via him.  SingleDivers.com help you to consolidate and streamline requests.
2. You can book on your own and manage any ticketing difficulties such as carriers cancelling routings, lower baggage allowances and possible payment issues.
BAGGAGE
The allowances vary enormously from destination to destination and airline to airline. Our concierge team is constantly monitoring the changes that occur regularly. A safe rule of thumb is 20 kg, or 44 lbs and one bag. The larger domestic carrier, which Dive Damai uses whenever possible, allows an extra bag of 23 kilos or 44 lbs for sporting/dive equipment. However, we cannot avoid taking some small domestic planes to reach the remoter destinations and baggage allowance can sometimes be only 10kg or 22lbs per passenger. Over baggage payments can be as much as US$5 per kilo.  Please kindly note that most airline companies will not accept credit cards to pay any excess in weight and you need to consider your return journey as well which may be on a another carrier with differing allowances and prices. We urge you to take advantage of our dive equipment on the vessels to reduce your baggage weight. Full details of what equipment is available can be obtained from our concierge team. All equipment is top of the line and maintained to the highest standards.
GROUP HOTEL WE HAVE SET UP FOR THIS TRIP:
SingleDivers.com takes your SAFETY very seriously. It is OUR NUMBER ONE CONCERN following closely by your fun and enjoyment of all our trips. To facilitate communications, ease of managing multiple people on a trip and YOUR SAFETY please consider staying at the group hotel. The price will be approx $100 per night or less and we will choose a place that has many amenities, easy to get to the airport and other cultural sites, is large enough to house us all and the rooms will be PRE-BOOKED so you can choose a single room or double occupancy. Full details will be provided via the TRIP PM which is the main private communication system we use when booking a trip with us.  Just let us know you want to be part of the group hotel booking in Bali or will use our VETTED HOTELS & TRANSFER DRIVERS in Jakarta if you must route that way.
TRANSFERS
All transfers within 20km on the day of embarkation and disembarkation are arranged by our travel partner and are part of the pkg price. So pickups from Sarong and Ambon are covered.  A member of the crew will greet you at the airport and help with luggage and meeting the vans. Just look for the Dive Damaii SIgn
VISA/PASSPORT INFORMATION
You will need a VISA to travel to Indonesia. However, most passport holders will benefit from the visa-on-arrival system. This visa is valid for 30 days and currently costs US$35, although there appear to be plans to waive this fee for many countries in the near future. If you are coming to Indonesia for more than thirty days a 60 day visa can be bought prior to arrival from the Indonesian embassy in your country of origin only. Up to date information can be obtained from the following website: http://www.embassyof....org/wordpress/   Please note that your passport must be valid for a minimum of six months from your arrival date and that there must be at least one full blank page in the passport.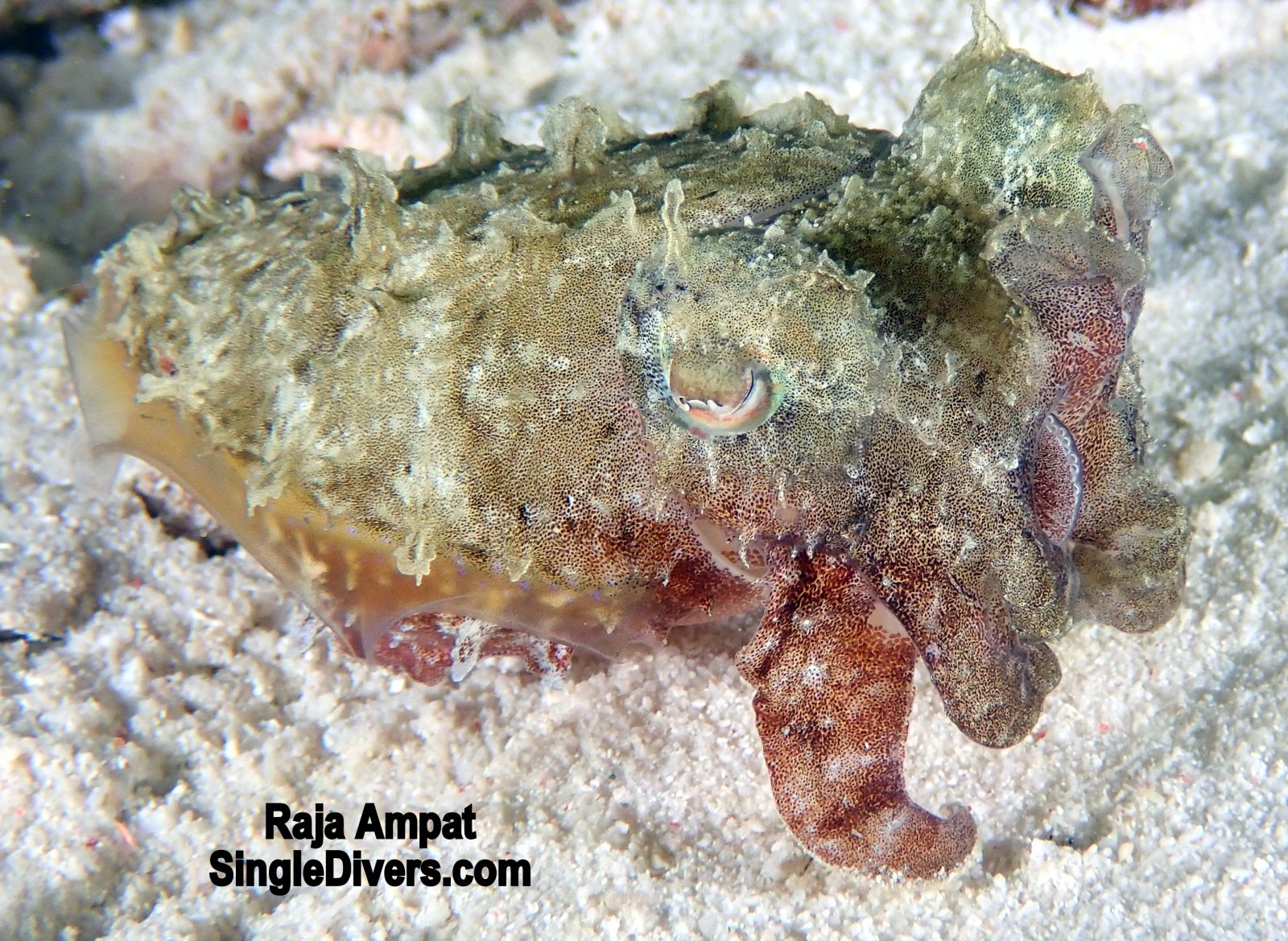 Diving & Itinerary:
 
DIVING
 What's the visibility like, water temperatures and currents?
Visibility can vary from 5 metres to 40 metres. This is never a real concern because the enormous diversity of life in Indonesian waters. Our expert dive guides will always check currents, temperature and visibility prior to a dive. We dive the best dives at the best times to find the best wildlife. Go with the flow, you won't regret it. Temperatures can vary from 30C/86F to (rarely) 17C/65F but a normal range for most areas is 26/76F to 28C/82F. A 3mm wetsuit usually suffices with a hooded vest as a backup. Take advantage of our onboard dive equipment if you are cold, this is free for our All Inclusive or Repeat guests. Currents are what make the Indoneisa diving so special and can vary, the dive team will always check the current prior to a dive. If a dive is called for in a current it is because there is something extraordinary to see. If we feel that a diver's experience is not adequate we will recommend that they sit a dive out or often the Cruise Director will personally escort the diver to ensure safety. Safety is our priority. We have years of experience in the business so please trust our judgement. We want you to come back and enjoy the experience again.
I'm an avid photographer, can I dive on my own and can I have my own guide?
All divers on our vessels will benefit from a 4-1 diver to guide ratio and we understand photographers' desires and the way they dive. A lot of thought goes in to the formation of the groups. If you would like a private guide this can be arranged at a USD 100 a day of diving, plus the cost of flying the guide to and from the boat. Usually our guests find that with such a small diver to guide ratios this service is unnecessary. We will treat you according to your experience. We encourage you to make use of the (free) Spare Air bottles as an extra safety measure.
SAMPLE ITINERARY
Itinerary will vary based upon conditions but will usually look as follows:
? - Jan 12, 2021: This is the LAST suggested day that you travel from the US so you can have 1 day in Bali Preferably or Jakarta (2nd choice due to safety concerns) before flying to SARONG.  SingleDivers.com will make hotel reservations for you AT THE GROUP HOTEL for all early days of arrival. The group leader will plan to arrivve approx 3 or more days prior to the flight to Sarong so you won't be along.
Jan 15, 2021: Fly to SARONG
Jan 16, 2021: Day of arrival to Sarong transfer to boat and get settled in
Jan 17th thru 26, 2021: DIVE! DIVE! DIVE!
Jan 27, 2021: Day of departure FROM AMBON back to Bali or Jakarta.
Jan 28, 2021: The EARLIEST you can fly from Bali or Jakarta to the US or your home.
Jan 28, 2021: Depending on where you are flying too you will arrive back in the US on the same day you left due to the Int'l dateline.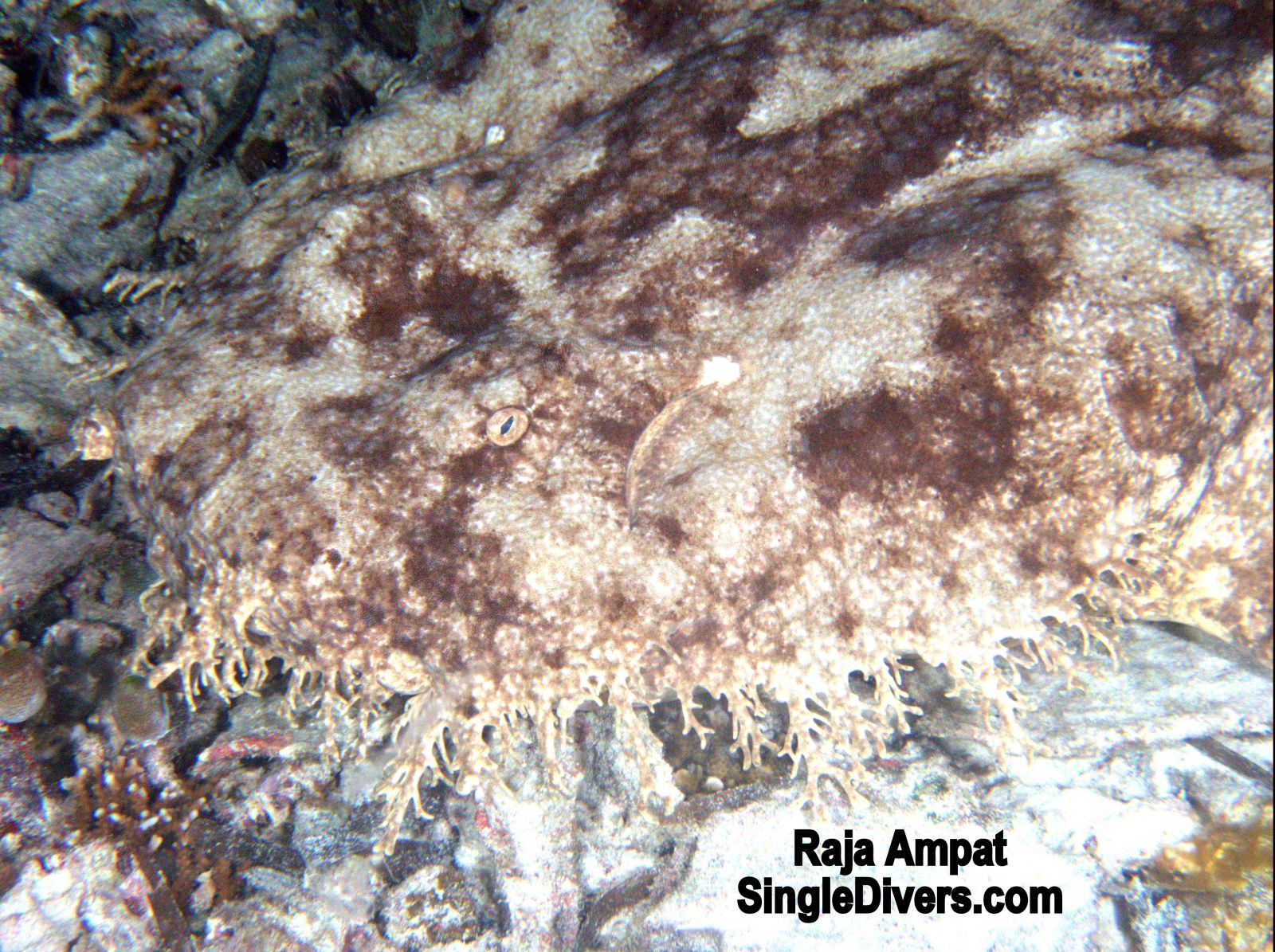 Experience Required & Training/Workshops:

Experience Required
 
What we say: We have charted the entire trip and we want EVERYONE to have the best experience possible. With only 12-14 passengers max and a 4 diver to 1 guide ratio...its easy to group like divers together and accommodate ALL skill levels. However the diving is so magnificent that you won't want to miss a minute of it by not having some experience dives under your belt and being at least AOW. The night dives are FANTASTIC so you won't want to miss them. The boat allows you to dive until you are down to 500 psi even if that means you dive 70, 80 or 90 mins until you reach that mark. We do not suggest going much past 90 mins or we can't move the boat timely for our next dive. But you can dive easily up to 90 per dive so why not fully take advantage of that. If you are concerned your skills may not be sufficient or you are a new diver and are dying to take this trip please email kamala@singledivers.com and discuss with me your situation. I have now run 9 trips to Raja both landbased and liveaboard so I can easily help you.
What the Boat Says:  All diving passengers must provide a current dive certification card of a minimum Open Water level. On occasion by prior arrangement we can certify divers on the vessel but they must have completed all theory and confined water training in a separate location and bring with them all the corroborating documentation. You can contact your dive shop at home for more information. We can organise a limited number of "Experience Dives" with a qualified instructor aboard the vessel, please ask for more information. If you wish to dive with NITROX on the vessel a short training course can be organised by prior arrangement at extra cost. Alternatively bring your NITROX certification card with you and you are ready to go. DIVE INSURANCE IS COMPULSORY. We recommend DAN International. We dive in extremely remote locations. Safety is a priority and we ask you to help yourself by ensuring you have the correct travel and dive insurance for everyone's peace of mind.
 
Training & Workshops
There are no SingleDivers.com training activities nor workshops currently planned for this trip.  We are happy to check with the resort about doing training during your trip and what they would charge. Often they will give us a better price so feel free to ask us to assist.  If you would like us to help arrange additional training for you, simple click in the SUPPORT tab in the main menu and then click on SUBMIT HELP TICKET and click on TRIP ADMINISTRATION and request assistance. 

We will also check to see if any of our trip participants are instructors who would like to teach on the trip and let you know.  We are glad you are interested in continuing your dive education and we hope we can help you continue your goal of ongoing training.
 
Insurance, Documentation & T&C's:
 
INSURANCE

DIVE Insurance is required!DIVE insurance is VERY inexpensive. Even if you have insurance that you think covers DIVING ACCIDENTS and air lifts…it is CHEAP (approx $100) to get a supplemental policy to ensure you are covered for an entire year of diving. 
 
We recommend:
Dive Assure: for either a 'one time' policy OR an annual policy for BOTH Dive & Trip Insurance providing PRIMARY COVERAGE with excellent rates and coverage! Please reference SingleDivers.com via the drop-down menu under GLOBAL PARTNERS OR SIMPLY CLICK HERE.  (If you can not find the drop down, do not reference anyone and email info@singledivers.com your policy info and we will do it for you via our Dive Assure company representative.)

Trip Insurance is STRONGLY SUGGESTED and/or required (depending on the trip)![/size]  TRIP insurance is VERY inexpensive. Even if you have insurance that you think covers your trip…it is CHEAP (approx $100-$200) to get a supplemental policy to ensure you are covered for your investment in your dive trip. If you opt to not get trip insurance you are responsible for all losses related to your trip including not going for any reason.
 
DOCUMENTATION
All SingleDivers.com trips require necessary documentation to facilitate booking your trip and/or making it a better experience for you.  Once you complete your documents online our automated system will take the information from your last trip with us and fill out your new trip forms for you. You then add any missing information and/or change anything that is no longer current. You will find the forms you need to complete under MY TRIPS which you will find under TRIPS in the main menu across the top of the site. Since each trip requires a unique set of docs, please choose the correct trip from your "My Trips" drop down and then complete the forms required for that trip. Some trips will also ask you to complete the resort or liveaboard's forms as well.  

The INTERNATIONAL AIR AUTHORIZATION FORM is only required when you are having SingleDivers.com  book air for you but this includes air that is part of the trip pkg price. 
The INDONESIAN AIR AUTHORIZATION FORM is only required when you are having our INDONESIAN AIR CONSOLIDATOR book air for you. We will send this out once the air contracts allow booking on them.


Not all of our forms are online as they are either infrequently used or being phased out. If you need a form that is not in our online directory, simply click on  DOCS & FORMS in my signature line and you'll find the form. NOTE: Email trips@singledivers.com for the password to this 'forms' forum.
TERMS & CONDITIONS
All SingleDivers.com trips require:
You complete the necessary documentation as referenced above for each trip you sign up to take with us. A $75 document fee will be applied if you fail to submit your online and uploaded documents withing 21 days* of signing up for a trip or within 3 days if signing up within 45 days of departure. NOTE THIS DOES NOT APPLY TO AIRFARE UNLESS SIGNING UP WITHIN 45 DAYS OF DEPARTURE.  *Remember the Forms can be edited at any time up to 30 days prior to departure with updates such as insurance purchase/renewal, change of address, even preferences for rooming and diving so there is no reason to delay your initial Forms submissions.  This enables us to meet the reporting deadlines imposed by our suppliers.
SingleDivers.com LLC

reserves the right to refuse service to anyone.

You read all the trip details before booking and commit to being responsible for post trip booking follow up by use of our TRIP PM, FORUM DISCUSSIONS  and in some cases emails. You commit to ask us how to use these tools if uncertain and commit to keeping your premier membership dues current and email on file current so we can contact you. Our tools require your dues and email to be current to work. Any delays/expenses/issues due to lack of trip information will be borne by the trip goer and NOT SingleDivers.com as we regularly and routinely use these tools to communicate extensively with you. If you are not hearing from us it means you are not using the tools we have in place. Email trips@singledivers.com for help.
You have read the EXPERIENCE REQUIRED & TRAINING/WORKSHOPS information in the online trip details to ensure that you are able to safely and comfortably meet the requirements of the trip. Please contact to further discuss any questions you have about attending one of our trips. We often accept students who would not otherwise meet the stated trip requirements because they are taking a class that will then enable them to meet the trip specifications and they will be diving with an instructor or dive master during the dives.
We require Dive Insurance for all dives and trips as stated above and we STRONGLY recommend trip insurance for all dives and trips but in some cases require it due to vendor specific mandates. Please see the online trip details under INSURANCE to see if the trip has optional or mandatory trip insurance requirements.
In the event of cancellation, your trip insurance will be your first line of defense. Secondary remedies include some rights afforded to you based upon when you have to cancel your trip in writing. Please see THIS link for full additional trip cancellation details.
Please read THIS link for our Guaranteed Double Occupancy Policy, Rooming Policies, Payment Terms, the "Ex" Rule etc