Forums Menu: Orientation 2018-2022 Trips Topic Listing
Trip Topic Menu: Trip Details Trip FAQ Ask a Question Who's Going??? Book Now   See the PHOTOS!
REMEMBER...ALL TRAVELERS NEED TO BE PREMIER MEMBERS OR ABOVE & HAVE DIVE INSURANCE TO JOIN OUR AMAZING TRIPS!!! 
NOTE: ADDITIONAL SIGN UP'S MAY BE ON A DIFFERENT BOAT DUE TO COVID RESTRICTIONS. OCTOBER SHOULD HAVE ADDITIONAL RELAXING OF NUMBERS BUT WE ARE NOT SURE WHAT THEY WILL BE. WE WILL DO ALL WE CAN TO KEEP EVERYONE ON THE SAME BOAT UNLESS MEMBERS REQUEST ADD'L SOCIAL DISTANCING.

Location: Cozumel Mexico
Dates:      Oct 10-17, 2020
Resort:    Casa Del Mar  "home by the sea"
Dive operator:  Cozumel Marine World
Water Temp: low to mid 80's
Air Temp: 80-90F
Current: mild
Visibility: 60-90ft
Experience Level: novice to moderate (anyone under 10 dives *may* need to hire a DM to help them since this trip covers a number of diving experiences i.e drift diving, current. Please email kamala@singledivers.com)
Known For: Beautiful swim thrus, walls, SPONGES, Turtles, Angel Fish hanging out with Turtles, Spotted Eagle Rays, possible baby turtle hatching ops, toadfish, octopi, squid, incredible house reef dives and night dives & more!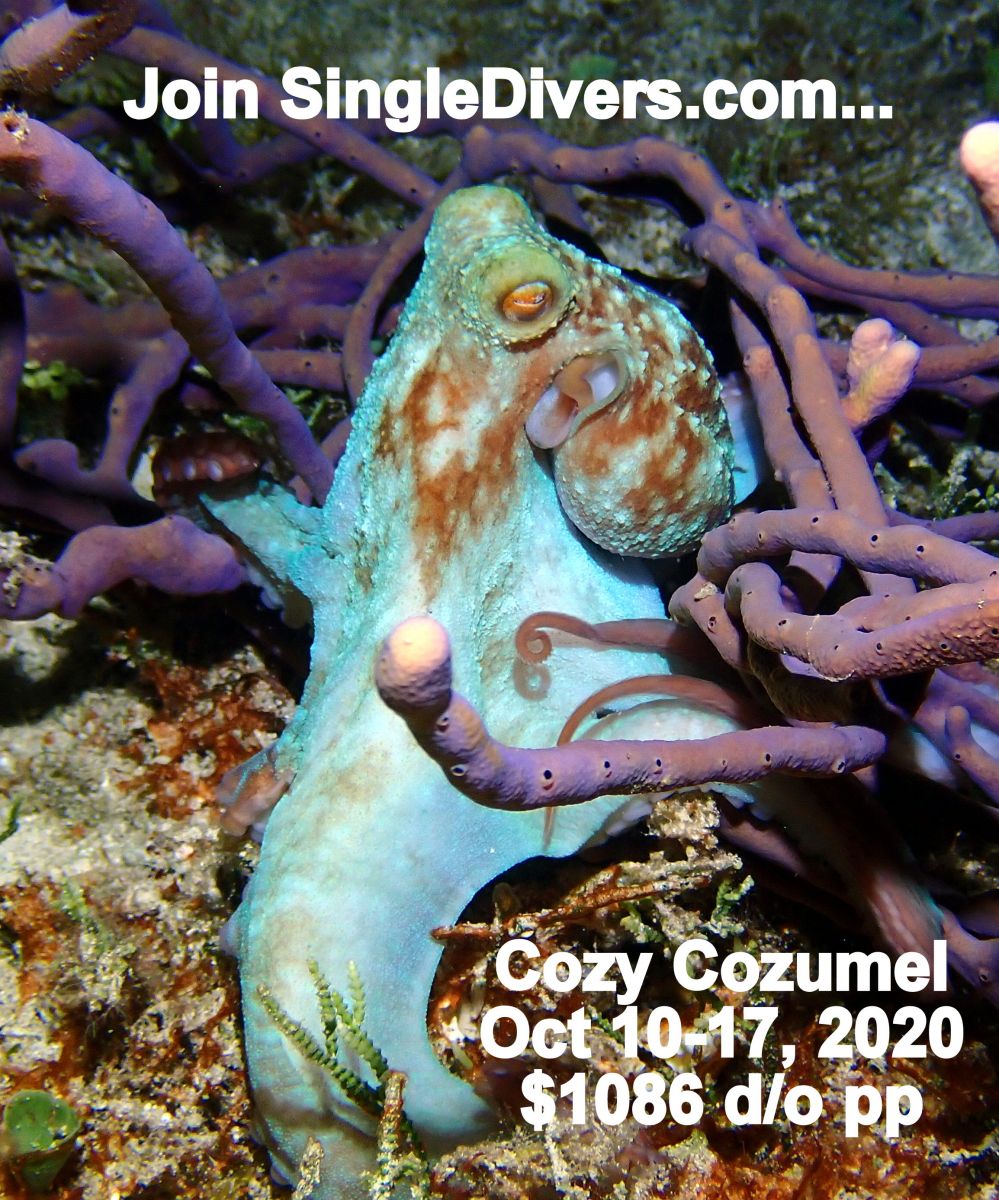 PRICING:
 
TRIP PKG PRICING:
Superior All Inclusive DIVING Pkg 

7 nites 5 days 2 tank Diving

D/O $1086

or $1054 CASH

Superior All Inclusive DIVING Pkg

  7 nites 5 days Diving 

S/O $1746

 

or $1695 CASH
(We are confirming snorkeling pkg pricing )
Superior All Inclusive SNORKELING Pkg 

7 nites 5 days Snorkeling & Activities

D/O $TBD

 

or $TBD CASH

Superior All Inclusive SNORKELING Pkg

  7 nites 5 days Snorkeling + Activities

S/O upgrade available via add on pricing $660

 

or $641 ADD'L CASH
(We are confirming non diver pricing)
Superior All Inclusive

NON DIVER (No Activities )

Pkg  7 nites 6 days Beach Only

D/O $

or $TBA CASH

Superior All Inclusive NON DIVER (No Activities ) Pkg

  7 nites 6 days Beach Only

S/O $

or $TBA CASH
*All prices are per person.
**Cash Discounted Price is given when you select e-check at final checkout.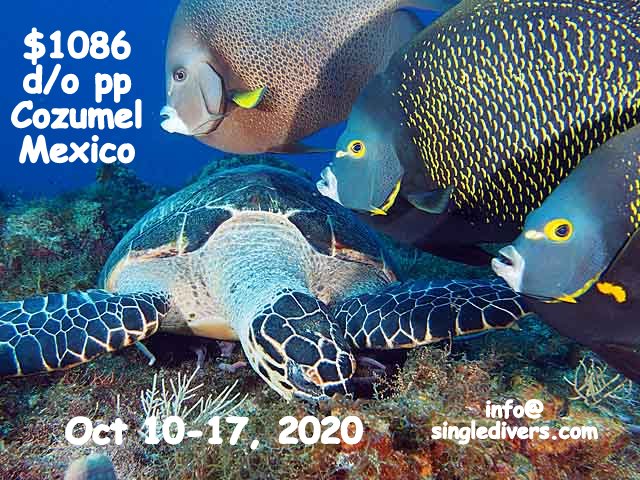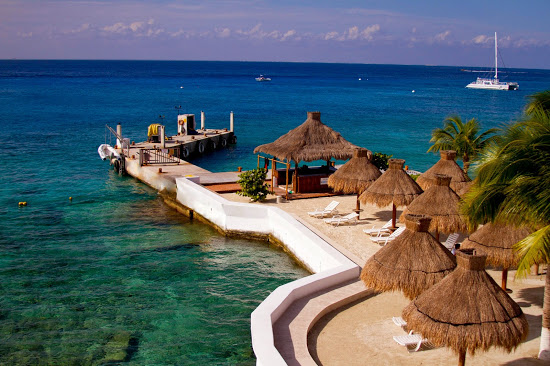 WHAT'S INCLUDED:\
PREMIUM DIVING PACKAGE INCLUDES:
7 Nights Superior Rooms at Casa Del Mar
ALL Meals (off menu most of the time and not off buffet)
ALL Beverages including bottled water, sodas, and domestic alcohol
5 days of 2 boat dives in Cozumel with Cozumel Marine World
Unlimited Shore Diving in Cozumel
All hotel and diving taxes
Welcome Tank Check out dive

$3.50 per day diving in Cozumel Marine park fees

Welcome Cocktail
SD T-Shirt commemorating the trip
Chance to TRY BEFORE YOU BUY .... Big Blue Lights with BIG SAVINGS FOR YOU!
Chance to TRY BEFORE YOU BUY.... Stream2Sea Ocean & Human Friendly Sunscreen & Hair & Body Products
Chance to TRY BEFORE YOU BUY .... Paralenz with SAVINGS FOR YOU!
Ocean clean up BONUS dive & beach clean up in celebration of EARTH DAY
 PLANNING A Costume Contest...(STAY TUNED)
& MORE being finalized as we speak!
PREMIUM SNORKELING PACKAGE INCLUDES:
TBA
PREMIUM NON-DIVER BEACH/POOL PACKAGE INCLUDES:
 TBA
NOT INCLUDED PKG:
Airfare to/from Cozumel Airport Code = CZM (can also fly in and out of Cancun CUN and take the ferry to Cozumel)
Taxi to/from airport (approx $5-20 each way) - payable at airport taxi counter NOTE: Shared taxi with others is $5 per person. A private taxi is $45 divided by those in it.
Tips and Gratuities - usually approx 15% of pkg since the price is so low (These monies go to the divemasters, boat captains and the boat crew as well as the entire dive support and hotel support staff that make our experience great. We will tip at the end and collect a group tip.)(See trip FAQ for more details)

Nitrox (see optional pricing)

Lock for your dive locker. (They are available for purchase but much cheaper if your bring your own. Every person needs a lock.)

Extra dives i.e. 2 afternoon boat dive, night dive etc.

Rental, instruction and retail charges (approx $10 per item per day)

DIVE Insurance- is MANDATORY! DIVE insurance is VERY inexpensive. Even if you have insurance that you think covers DIVING ACCIDENTS and air lifts…it is CHEAP to get a supplemental policy to ensure you are cared for.
TRIP Insurance- It is STRONGLY RECOMMENDED.

(See our INSURANCE Info in this topic or click on the Dive Assure link across the top or Dive Assure logo for a no obligation quote.)

$75 Document Processing Fee (SAVE THIS FEE BY SUBMITTING YOUR DOCS WITHIN THREE (3) WEEKS OF SIGNING UP AND THIS FEE IS WAIVED. OTHERWISE IT WILL BE ADDED TO YOUR FINAL INVOICE.  -   NOTE...FLIGHT DETAILS CAN BE SUBMITTED WHENEVER YOU HAVE THEM.)
OPTIONS & EXTRAS:
 
OPTIONAL ADD-ON'S:
Extra Nights D/O (food + hotel): $155 Credit

or

$151 CASH

Extra Night S/O (food + hotel):  $251 Credit

or

$243 CASH

Extra day of diving

or

afternoon dives (2 tanks) $88 Credit

or

$85 CASH

(minimum 6)

Extra day of diving

or

afternoon dives (1 tank) $47 Credit

or

$45 CASH

(minimum 6)

Night Boat Dives (price per DIVE) $65 Credit

or

$63 CASH

(minimum 6 divers)

Guided Shore night dive

$21 Credit

or

$20 CASH

(minimum 5 includes guide and tanks)

Single afternoon boat dive

$58 Credit or

$56 CASH (minimum 6)

All you can dive shore diving (air tanks included) $67 Credit or $65 CASH
A day in the Cenotes in lieu of a day of diving in Cozumel approx $119 Credit or $115 CASH

(NOTE: Price does NOT include taxi to ferry approx $5-10 each way nor ferry ride approx $13 each way. Price DOES include bus transfer from where the ferry arrives to Talum and back to the ferry. There is no minimum needed to go as each member going will be independent of SD. This price is on top of the package dives that would have happened in order to dive the Cenotes.)

Turtle Beach hatching assist, habitat clean up, foundation donation $73 Credit

or

$70 CASH

(Maximum of 10, after AM diving)

Nitrox Upgrade Pkg for 10 boat dives including tax $114 Credit or

$110 CASH

Additional Nitrox tanks for PM / Night boat trips or shore diving $12 Credit or

$11 CASH

CF100 tank upgrade $TBA or

$TBA CASH

Rental Gear: Payable to the dive shop directly but approx $10 per item per day
Advanced Open Water Upgrade Class $309 Credit or

$300 CASH

(plus the cost of the training manual)
Scuba Refresher Course $103 Credit or

$100 CASH
 
DISCOUNTS & REBATES:
DISCOUNTS & DISCOUNT DISCLAIMER:
You must use the code when you book as they are not retroactive after you sign up UNLESS otherwise stated like the member rebate etc.
We are sorry for any inconvenience this may cause but the accounting expenses of manually trying to do the discount is far exceeding the discount amount making it very prohibitive to manage this way. So please be sure to use the discount code AT TIME OF INITIAL BOOKING.
NOTE: The EBD or Early Booking Discounts can only be used as follows:
When paying in full
When you first sign up
By the deadline given. After that deadline they disappear and the code will not work. (So please leave a buffer if you need to xfer money or have questions.)
Only one (1) coupon code can be used per order
Pay in full at time of Booking by Sep 05, 2020 for $50 off D/O (Use COUPON CODE:

20CZM50EBD2DO

)
Pay in full at time of Booking by Sep 05, 2020: for $100 off S/O (Use COUPON CODE:

20CZM100EBD2SO

)
Pay in full at time of Booking by Sep 10, 2020: and get a $25 gift certificate off any merchandise SingleDivers.com sells including partner products. (Only applies if you miss the Sept 10 deadline)
Book anytime: Get (1) chance to win a FREE Stream2Sea Travel Product Pkg (drawing at resort)
Stream2Sea Coupon Code:  TBA
Social Media Discounts: 1 chance to win a FREE $50 gift certificate for purchases from anyone of our Corporate Sponsors or SD merchandise for signing up on our Facebook Trip Event for this trip AND for liking SD.com if you haven't already AND for sharing the FB Trip booking on your page! (Must do all three!) - To enter send an email to trips@singledivers.com with links to your postings along with COZUMEL SOCIAL MEDIA ENTRIES in the title
Cash Discount: Use our e-check option to pay for your trip and our

RED CASH DISCOUNTED PRICES

 will be applied at checkout.
Active Duty Military Discount: $25 OFF Active Duty Military Discount for any active duty military of any country that fights for freedom. Thank you for your service. (Please be prepared to provide proof of service in person at time of check in)
Member Rebate: File for your $25 member rebate within 30 days after the trip for SD premier and above membership levels (See my forums signature for link to the forms forum or click on the green Paper Forms button at the top of the forums . If you are new to the site send an email to admin@singledivers.com to get the password. PLEASE follow the directions on the form for proper submission & processing. Care to tip the group leader for an excellent job? Don't file for the member rebate and the group leader will be tipped! NOTE: This is the only tip the group leader gets unless you expressly do something for him/her.)
SAVE $75 by submitting your Documents within 21 days of booking this trip. If booking within 45 days of the trip please submit your documents within 3 days. Otherwise the $75 document processing fee will be added to your final invoice.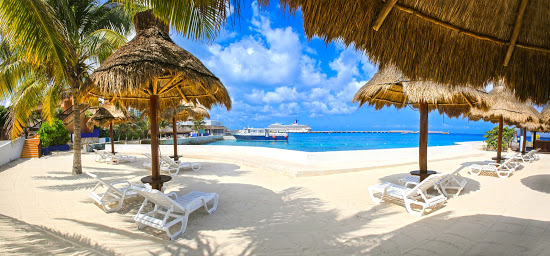 ACCOMMODATIONS:
Staying at Casa Del Mar is combination of your Mexican Home away from Home and feeling as it you are in an authentic Mexican Resort with loads of Spanish Tile, wood, and other truly unique "Mexican" elements. This is not some ubiquitous hotel that could be anywhere...no THIS IS your "home by the sea". We have the Superior class rooms which are all located in the main building with either a Balcony or Terrace for hanging dive gear and all have pool or garden views with 323 sq foot - 30 sq meters  They have either a single king bed in them or two twin doubles along with table, desk and comfortable bathroom.
Each room is carefully decorated with a touch of Mexican ambience. They are situated around a garden area with a soothing fountain in the center.  The room features all the necessary amenities that you will need for a comfortable stay.
Air conditioning with remote control.
Flat 39" Cable TV with remote control.
Telephone ($).
Alarm Clock.
Hair dryer.
Iron & Ironing board.
Racks for diving equipment.
Room Service ($) (limited hours).
Safety deposit box.
Cribs available previous request and subject to availablility.
Special Features for this room cateogry:
Balcony or Terrace.
300 thread cotton bed linen.
Bathroom towels of the highest quality than the basic standard rooms.
Pillow menu: Soft & Standard.
Organic bath products.
Make-up Mirror.
2 complementary bottle water daily.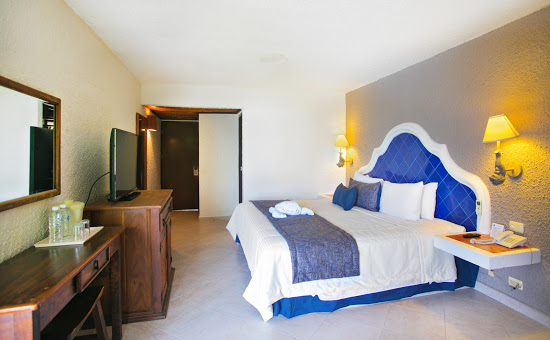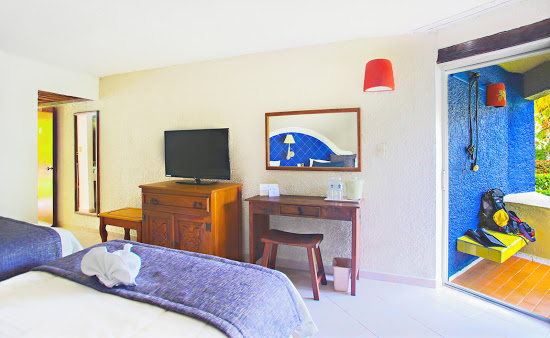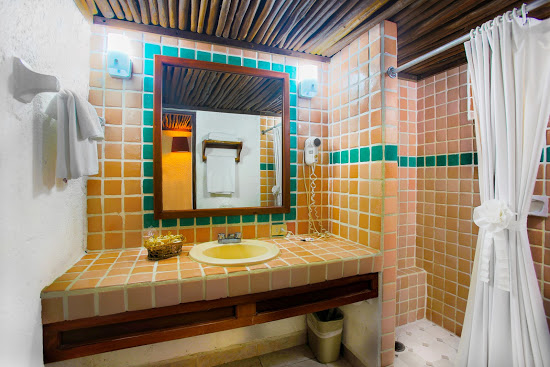 RESORT FACILITIES
The resort offer a full bar, restaurant, pool, pool bar, hot tub, private walkway across the street to the beach, lots of lush cooling green vegetation, a dive shop on property, full service lobby, pool tables and other amenities.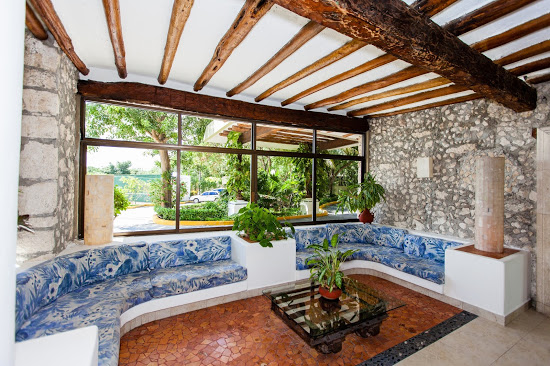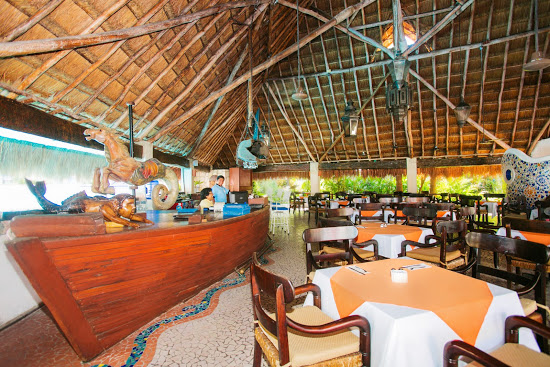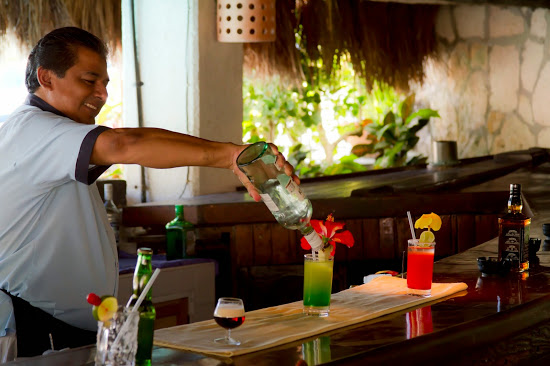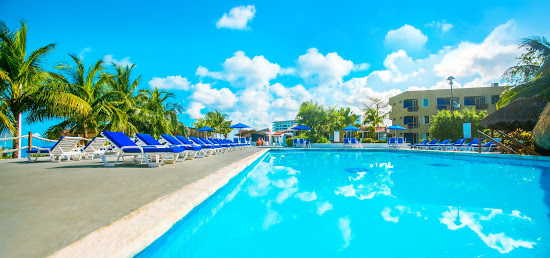 POSSIBLE COSTUME CONTEST!!!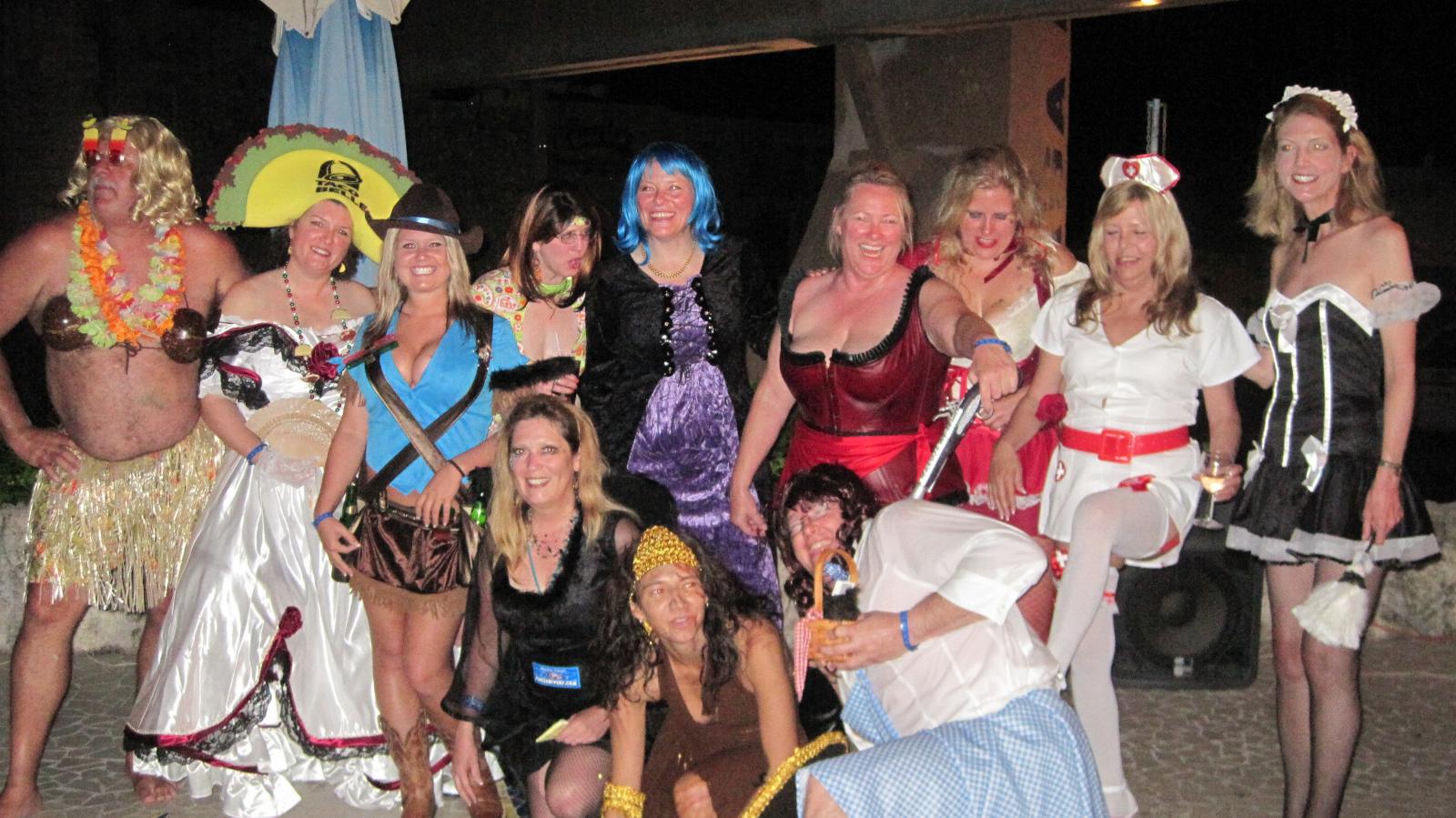 PAYMENT DETAILS:
 

PROGRESS PAYMENTS:
 PROGRESS PAYMENTS:
Due to short term notice and smoking price payment in full is due when booking to save on accounting expenses and pass the savings onto our members.  
DiveAssure.com is now offering insurance to cover cancellation due to you getting covid19 or a being denied to fly because of it etc.
Note: Trip must be paid in full upon booking. Extras must also be paid in full 10 days prior i.e., Nitrox, extra nights etc. IF YOU NEED EXTRA TIME LET US KNOW! (Note that to add an extra to the trip you must pay for it when you add it.)
PAYMENT OPTIONS:
 
SingleDivers.com uses a secure payment gateway fully integrated into our online booking system that allows you to pay for trips or merchandise using the following payment options:
An online e-check that debits your checking account automatically without having to mail in a check or having your bank mail a check from your account
An online credit card transaction that eliminates the need to fill to fill our a credit card authorization form.  (Note int'l cards please use AA as your *STATE* designation and 12345 as your zipcode and the charge should go thru. Please also note that we only can accept MC and VIsa
PRICING INFORMATION:
 
SingleDivers.com provides its members with pricing that reflects all possible savings available including discounts from our over 10,000 member buying clout. We offer a CASH DISCOUNT that is always in BOLD RED LETTERS along with our regular pricing for easier comparison of all possible savings. The cash discount will be taken at the time of payment when you choose the "e-check" option.
HOW TO PAY:
As you sign up for a trip you will add either the trip deposit amount or the full trip price to the shopping cart. You can also add any extras you wish to purchase but you will have to pay for them whenever you sign up for them. So if you are not ready to pay for nitrox now but want us to know you will be adding it to your order...please use the comment box to let us know ultimately what you are signing up for and any other special concerns you have or information you want us to know. Just understand we will not show you listed as doing something until it is paid for.
When you are ready to pay for the extras you want you will click on the BOOK NOW button for the trip you are on and select the add-on(s) that you wish to pay for, add them to your cart and then check out. Depending on the trip you may need to click on the purple TAKE ME TO THE ADD-ON'S BOX. You will then either pay via e-check or credit card depending on whether you want a discount for cash or prefer the convenience of payment over time.
When its time to make a progress payment you will click on MY TRIPS under TRIPS on the main menu. You will see "Make a Payment" under PAYMENTS in the upper right. Then choose what you are paying for and complete your payment.
After each order you place with us you will receive an email order and payment confirmation. If you do not receive these TWO email confirmations (one showing the order at full price and one showing what was debited from your account including the cash discount) check in MY PAYMENTS to see if the payment was successful. If you do not see the payment in your My Trips then MAKE THE PAYMENT AGAIN. You will always get an order confirmation email every time you attempt an email but you will ONLY get a Payment Confirmation email when your payment was successful. If you need assistance please email .
The MY PAYMENTS section is located under the PAYMENTS option found in the upper right of the MY TRIPS area of our site which is found under the TRIPS tab in the main menu.
IN GENERAL:
Only payments received via our secure online payment gateway/portal will be accepted and will qualify for early payment discounts. (So check before you book for any discounts you may qualify for as they can not be applied after booking.)
If you are unable to use the gateway please provide a complete description of the problem/error you are encountering INCLUDING A SCREEN CAPTURE of the error here: SUBMIT HELP TICKET
If International/ Non-US Clients and your credit card payment does not work, either use AA as the state and 12345 as the zip or please use our traditional written credit authorization form to submit your credit card payment. To receive this form click on SUBMIT HELP TICKET.
TRAVEL & TRANSFER DETAILS:
 
AIRPORT INFO 
Getting to Cozumel is very easy. The airport code is CZM and all the major airlines fly into Cozumel. You can also fly to Cancun CUN and then take a taxi to Playa where you pick up the ferry for less money. The hotel can help to set this up for you so you do not have to try and do it yourself. Email trips@singledivers.com requesting help to transfer from Cancun to Cozumel. Flights are easy to book and you can arrive ANYTIME on Saturday and depart ANYTIME on the following Saturday. Please check online or with your travel agent for pricing and schedule information. After you make your reservation, please include your flight arrival/departure information in the booking template.  If you would like SingleDivers.com to research and/or book your airfare ticket for you, we will be happy to do so for a $30 research & booking fee.
Airport transfers to/from hotel:
When you exit the luggage area AVOID THE TIMESHARE hustlers and proceed directly to the wall of TAXI SERVICE COUNTERS facing you on the outside wall of the airport. DO NOT EXIT or they will send you back inside to get a taxi coupon. Taxi coupons are all price controlled and you pay based upon the zone that your hotel is in. Casa Del Mar is in zone ___ (checking on it) but the price is approx $12-15 each way. Get the coupon and head outside and choose the TAXI THAT IS NEARLY FULL as they fill them up and they will be FULL before they leave. Do not think that by getting into a taxi that is only half full you will have more room. You will only have more room WAITING for the taxi to fill up. So look for the fullest taxi looking for 1 or 2 people more and take that one. You will leave sooner with the least amount of waiting.
Transfers to/from different vendors:
Please see the special taxi/ferry/park fees pkg we created so you don't have to come out of pocket 3-6 times per day of travel to the Cenotes and/or the Whalesharks. When they hit you up for tips just send them to me and I will take care of it. One and done! (Please buy this pkg under the optional items which will be in the shopping cart soon.)
 
VISA/PASSPORT INFORMATION
Please note that A U.S. passport valid for at least 3-months from the date of entry is required to enter Mexico. Though not required by law, some travelers have reported difficulty departing Mexico using a passport with less than three months of validity beyond the date of departure. A visa is not required, but tourists must provide evidence of return or onward travel. U.S. citizens are encouraged to carry a photocopy of their U.S. passports with them at all times, so that if questioned by local officials proof of identity and U.S. citizenship are readily available. For other global citizens, please review MEXICO visa requirements posted on the Internet.
 
TRIP INSURANCE IS OPTIONAL BUT STRONGLY SUGGESTED
If you miss any Flights to (CZM) Cozumel you MAY be able to catch a flight the next day but MANY run full and not all carriers run daily to Cozumel delaying you even more to get to the island! If you choose to self-insure that is fine but you also choose to accept all losses accordingly as SD.com nor any vendors will be responsible for losses due to non-insurance.

We recommend: 
Dive Assure please reference SingleDivers.com via the drop down menu under GLOBAL PARTNERS.  Click here for Dive Assure for either a 'one time' policy OR ! an annual policy that is either BOTH Dive & Trip Insurance providing PRIMARY COVERAGE with excellent rates and coverage OR JUST TRIP INSURANCE. They offer annual plans as well as one time policies. They are not the cheapest but they are the most hassle free when filing a claim.
 
 
DIVING & ITINERARY:
Our weekly diving itinerary will consist of 5 days of 2 tank dives starting on Sunday and ending on Thursday. We have a house reef clean up dive planned as well as a reef restoration dive planned. (these dives are VERY shallow so are included in the pkg as air dives.) We can schedule an optional night boat dive for those interested as well as a shore night dive. Stay tuned for more details!
Diving in COZUMEL offers something for all skill levels with 60-90 ft of vis, mild currents that you drift along with, walls and water temps in the mid 80's this time of year. All diving is provided by Cozumel Marine World and we will be picked up and dropped off right at the dock of Casa Del Mar! The Dive lockers are down by the dock but you WILL NEED A LOCK FOR YOUR DIVE CUBBY.
PROPOSED ITINERARY:
 
While OUR personal COZUMEL WEEK Experience may vary due to weather and conditions, the outline below will give you a good feel for the exciting week in store for us! KEEP CHECKING BACK AS MANY ACTIVITIES ARE STILL BEING LINED UP FOR THIS AMAZING WEEK OF FUN IN THE SUN AND CRITTERS IN THE SEA!!!
DAYS BEFORE YOUR TRIP: For those who opt add extra days on the frontend your arrival date will vary but the process will be the same. We will help you find a roomie for extra days...we just can't guaranteed it so just let us know! NOTE: By having SD arrange your rooms you will not have to move once the group arrives. Reservations outside of the group block will NOT be in our rooms as he have several days in adv booked as well as after.
Saturday Oct 10, 2020: Arrive ANYTIME. Meal plan starts at 3:00pm so get some food and drink, check in and see Kamala for ORIENTATION info including getting checked into the dive shop etc. If you arrive early enough you can do a complementary check out dive!
Sunday Oct 11:  2 tank morning dive in Cozumel!  SHORE afternoon dive to pick up trash + Evening WORKSHOP: Intro to Cozume's Coral Reef Restoration Project
Monday Oct 12:  2 tank morning dive in Cozumel! BEACH CLEAN UP SCHEDULED for the afternoon and/or CORAL REEF RESTORATION DIVE...two options to choose from! + Possible night dive
Tuesday Oct 13:  2 tank morning dive in Cozumel! TURTLES!!! Presentation & hopefully watching them head in from the sea to lay their eggs (NOTE: Nature does not always work on our schedule so we will try to keep the schedule flexible if enough people want to do the turtles for the extra fee approx $75 donation to marine park)
Wednesday Oct 14: 2 tank morning dive in Cozumel! Possible shore night dive afterwards or optional 2 tank afternoon dive if enough interested for approx $85 extra "DISCOVER DIVE PRO PROGRAM" If we have people interested we will have one on one discussions on what its like to make your passion your profession ie. turning diving into your retirement gig or part time profession!
Thursday Oct 15: 2 tank morning dive in Cozumel! Possible shore night dive afterwards or optional 2 tank afternoon dive if enough interested for approx $85 extra
Friday Oct 16:  Free day to sight see, shop, relax, play in the pool, pack and enjoy your last full day in Paradise!
Saturday Oct 17: This is departure day and  the end of our exciting week in this amazing isle.  We will help with transfers back to the airport for you.
DAYS AFTER YOUR TRIP: For those who opt for the add'l extra days your departure date will vary but the process will be the same. We will help you find a roomie for extra days...we just can't guaranteed it so just let us know!
DIVING INSURANCE:
DIVE Insurance is required on all trips! DIVE insurance is VERY inexpensive. Even if you have insurance that you think covers DIVING ACCIDENTS and air lifts…it is CHEAP (approx $100-$125) to get a supplemental policy to ensure you are covered for an entire year of diving. 
PRO TIP; The two primary suppliers of dive insurance DiveAssure.com and DAN are inexpensive enough to carry both. This way you will have the best coverage internationally, the best coverage domestically, primary insurance, secondary insurance and if a claim is denied on one policy you can submit it on the other. No matter what happens...YOU ARE COVERED!!! ... PRICELESS!!!
 
We recommend:
 
Dive Assure: for either a 'one time' policy OR an annual policy for BOTH Dive & Trip Insurance providing PRIMARY COVERAGE with excellent rates and coverage! Please use THIS LINK and/or reference SingleDivers.com via the drop-down menu under GLOBAL PARTNERS. (If you can not find the drop down, do not reference anyone and email info@singledivers.com your policy info and we will do it for you via our Dive Assure company representative. OR SIMPLY USE THIS LINK AND YOU WILL BE AUTOMATICALLY TIED TO US. )
Alternatively you can also use....
Diver's Alert Network: Please use our reference number when ordering: ID1603080   (This only works if you are a new first time DAN member.)
 

EXPERIENCE REQUIRED & WORKSHOPS AVAILABLE:
Minimum Certification / Experience: COZUMEL diving is open to ALL levels of certification OW and up, at most experience levels. Cozumel is decent for beginners and great for intermediate and beyond!  NOTE If you are a new diver with 10 dives or less please be prepared to hire a DM to assist you as you will be expanding your diving skills dramatically this week. CONTACT kamala@singledivers.com to discuss if under 10 dives.
Certification in Paradise - Ask us about different certifications available on this trip. Its always nice to get certified in Paradise. Let us help you do this!  USE THE "Help with this trip" BUTTON TO REQUEST MORE INFORMATION
AOW NOW BEING OFFERED: We have asked about offering AOW Advanced Open Water and the class is $300 cash per person + the price of the book. Pls get the correct book revision from us FIRST. Plan to arrive Wed Aug 12th if doing the AOW or other classes.
Advanced Open Water - includes several 'advanced dives' such as navigation, night, and deep plus several choices of your own including photography, peak buoyancy, etc. USE THE "Help with this trip" BUTTON TO REQUEST MORE INFORMATION
Nitrox - includes book work, classroom instruction and sometimes the manual. Some classes include the use of a nitrox compatible computer and the gas itself. Some classes will give you a reduced rental rate for the computer and use of the gas if you take the class during the trip.  USE THE "Help with this trip" BUTTON TO REQUEST MORE INFORMATION
Solo Certification - This cert will enable you to dive independently of a human dive buddy by training you to dive with a mechanical dive buddy aka a pony bottle or stage bottle. - Ask about the 'enhanced solo skills' where the instructor will challenge you with several additional skills that will complement your solo cert skills enabling you to be even MORE independent and self sufficient in the water. USE THE "Help with this trip" BUTTON TO REQUEST MORE INFORMATION
PRICES: Prices for classes in Paradise are always more expensive than doing them at home. Sometimes SingleDivers.com has instructors on our trips who are happy to teach AND usually offer a member discount to anyone interested in taking a class. The more that take a class the more feasible a discount becomes .
INSURANCE, DOCUMENTATION & T&C's:
 
INSURANCE

Trip Insurance is STRONGLY SUGGESTED and/ is NOT required on this trip! TRIP insurance is RELATIVELY inexpensive. Even if you have insurance that you think covers your trip…it is CHEAP (approx $100-$200) to get a supplemental policy to ensure you are covered for your investment in your dive trip. If you opt to not get trip insurance you are responsible for all losses related to your trip including not going for any reason. If diving a LIVEABOARD please consider the liveaboard rider offer by DiveAssure.com.
 
We recommend:
 
Dive Assure: for either a 'one time' policy OR an annual policy for BOTH Dive & Trip OR just Trip Insurance providing PRIMARY COVERAGE with excellent rates and coverage! Please use THIS LINK and/or reference SingleDivers.com via the drop-down menu under GLOBAL PARTNERS. (If you can not find the drop down, do not reference anyone and email info@singledivers.com your policy info and we will do it for you via our Dive Assure company representative. OR SIMPLY USE THIS LINK AND YOU WILL BE AUTOMATICALLY TIED TO US. )
 
DOCUMENTATION
All SingleDivers.com trips require necessary documentation to facilitate booking your trip and/or making it a better experience for you.  Once you complete your documents online our automated system will take the information from your last trip with us and fill out your new trip forms for you. You then add any missing information and/or change anything that is no longer current. You will find the forms you need to complete under MY TRIPS which you will find under TRIPS in the main menu across the top of the site. Since each trip requires a unique set of docs, please choose the correct trip from your "My Trips" drop down and then complete the forms required for that trip. Some trips will also ask you to complete the resort or liveaboard's forms as well.  

The AIR AUTHORIZATION FORM is only required when you are having SingleDivers.com book air for you but this includes air that is part of the trip pkg price. 

Not all of our forms are online as they are either infrequently used or being phased out. If you need a form that is not in our online directory, simply click on SUPPORT on the main menu and then click on SUBMIT HELP TICKET and choose TRIP ADMINISTRATION and ask for the form you need.
 
TERMS & CONDITIONS
All SingleDivers.com trips require:
You complete the necessary documentation as referenced above for each trip you sign up to take with us. A $75 document fee will be applied if you fail to submit your online and uploaded documents withing 21 days* of signing up for a trip or within 3 days if signing up within 45 days of departure. NOTE THIS DOES NOT APPLY TO AIRFARE UNLESS SIGNING UP WITHIN 45 DAYS OF DEPARTURE.  *Remember the Forms can be edited at any time up to 30 days prior to departure with updates such as insurance purchase/renewal, change of address, even preferences for rooming and diving so there is no reason to delay your initial Forms submissions.  This enables us to meet the reporting deadlines imposed by our suppliers.
SingleDivers.com LLC

reserves the right to refuse service to anyone.

You read all the trip details before booking and commit to being responsible for post trip booking follow up by use of our TRIP PM, FORUM DISCUSSIONS  and in some cases emails. You commit to ask us how to use these tools if uncertain and commit to keeping your premier membership dues current and email on file current so we can contact you. Our tools require your dues and email to be current to work. Any delays/expenses/issues due to lack of trip information will be borne by the trip goer and NOT SingleDivers.com as we regularly and routinely use these tools to communicate extensively with you. If you are not hearing from us it means you are not using the tools we have in place. Email trips@singledivers.com for help.
You have read the EXPERIENCE REQUIRED & TRAINING/WORKSHOPS information in the online trip details to ensure that you are able to safely and comfortably meet the requirements of the trip. Please contact to further discuss any questions you have about attending one of our trips. We often accept students who would not otherwise meet the stated trip requirements because they are taking a class that will then enable them to meet the trip specifications and they will be diving with an instructor or dive master during the dives.
We require Dive Insurance for all dives and trips as stated above and we STRONGLY recommend trip insurance for all dives and trips but in some cases require it due to vendor specific mandates. Please see the online trip details under INSURANCE to see if the trip has optional or mandatory trip insurance requirements.
In the event of cancellation, your trip insurance will be your first line of defense. Secondary remedies include some rights afforded to you based upon when you have to cancel your trip in writing. Please see THIS link for full additional trip cancellation details.
Please read THIS link for our Guaranteed Double Occupancy Policy, Rooming Policies, Payment Terms, the "Ex" Rule etc

Edited by Cajun Diver, 04 October 2020 - 09:11 AM.