Forums Menu: Orientation 2021-2025 Trips Topic Listing
Trip Topic Menu: Trip Details Trip FAQ Ask a Question Who's Going??? Book Week 1 Now    Book Week 2 Now   See the PHOTOS!

REMEMBER...ALL TRAVELERS NEED TO BE PREMIER MEMBERS OR ABOVE TO JOIN OUR AMAZING TRIPS!!!
DISCOVER DOMINICA DEUX...OR RE-DISCOVER DIVING HEAVEN!
(This is NOT a traditional Caribbean trip. PLEASE read all the info we have prepared for you. EVERYTHING is different even from neighboring islands.)
EXTREMELY IMPORTANT LINKS NEEDING YOUR INPUT IF ON THIS TRIP:
READ THIS LINK TO SEE IF DOMINICA IS FOR YOU

HERE 
Are you ABLE TO LOG INTO THE FORUMS TO read the Trip PM which is our ONLY form of trip communications to you? Can you find the original materials vs just relying on the courtesy emails? YOU MUST REPLY TO US..... HERE
MUST READ IMPORTANT & ONGOING COVID UPDATES FOR THIS TRIP 

HERE

.... SPOILER ALERT...they are basically non existent!
Location: Dominica Land Based
Dates:      Oct 8-15, 2022 and/or Oct 15-22, 2022 (you can do one or both weeks)
Resort:    Fort Young Hotel (the historic fort remodeled as a lovely hotel) for both weeks
Dive operator:  Dive Dominica (the premier dive operator in Dominica with spacious covered boats!)
Water Temp: 82 - 84 F
Air Temp: 75 to 86 F
Current: Mild to none usually....some when we head to sites on the Atlantic side but you simply use the reef to block OR if too strong we will turn the dive into a drift dive. Otherwise all dives use a mooring line we start and end at.  NOTE: Please contact us about mobility limitations before signing up so they do not limit the experience of others on the trip.
Visibility: 80 - 100 ft+
Experience Level: Advanced Open Water or equivalent to include at least 50+ dives, COMFORTABLE AROUND LIONFISH HUNTERS (as this is a photography and hunting trip) comfort with current and how to hide behind the reef and/or swim into it, etc, some drift dives, and comfort with longer travel times on small planes (no direct flights) which is why Dominica is so pristine. Newer divers focus on how hard it is to get there... experienced divers forget any travel issues once they see the critters!
What you'll see: EVERYTHING... mostly small to medium on the leeward side of the island like turtles, seahorses, eels, flounders, puffers. octopi, and every type of fish and critter you can see other places in the Caribbean (plus a few you don't usually see like manta shrimp, frogfish, flying gunnards, batfish, squid and more!) On the Atlantic side you'll see massive schools of fish and massive sponges ...some over 6ft across, you'll see barracudas and gamefish and possibly sharks and who knows what else? Dominica is home to more whales than any other island so you never know what will come out of the blue!  See for yourself HERE
"SPECIAL" Requirements: Whether its coming off of covid, or recovering from surgery, moving beyond injury or just simply time catching up...many of our divers need extra help..,or have special dietary requirements...or request special accommodations so they can better enjoy their trip. We stand ready to help but we need YOU to help us to help you. First you need to fill out our online "Special Request" form after you sign up for a trip. Please be specific as you can. With so many special requests we may need to triage them or when not possible we go by the date that the 'Special Requests" form was submitted as part of your trip docs. While we offer many ways for you to contact us and we do our best to retrieve your feedback from multiples sources...we MUST ask that you use the form we have set up for this purpose due to the large number of requests we receive and we need to limit the requests via other channels so as to not miss your requests because of info coming in too many different ways. Secondly we ask that you understand that no matter how serious your limitations may be... we can not always guarantee that we can meet them 100% but using our form, and doing so early, and clearly outlining your needs allows us to work to meet your needs appropriately...something we often can not do at the last minute given the frequency that people now make special requests of us. And finally, if you do fail to use our form and have to make the requests last minute we will do everything possible to help you but possibly after we've accommodated those who were kind enough to follow our process. If you have any questions on this or anything else...please email trips@singledivers.com and we will help you.

COVID REQUIREMENTS, COVID INSURANCE & TRIP INSURANCE:  If you are vaccinated then you need NO TEST to enter Dominica but you will need your vax card. If you are unvaxed you will need a negative PCR test within 72 hrs of landing in Dominica (either via MIA, SJU, or other islands) OR a negative Antigen test within 48 hrs of landing in Dominica in order to travel to DOM. Nothing else is required unless you test positive. A negative antigen or PCR test within 24 hrs of flying is NO LONGER required to return to US. A negative PCR test is required to fly via other neighboring Caribbean islands.  NOTE: During covid AND ALL PERIODS OF CHAOTIC TRAVEL TIMES all trips will require "Trip Insurance, Covid Insurance and Dive Insurance" to protect your investment. While we can not force you to buy trip/covid insurance if you 'self insure' we can not assist with refunds or claims since a constantly and rapidly changing world dictates you be prepared for the unexpected by protecting your vacation. REMEMBER... the hotel is NOT responsible because the airlines did not get you there on time or at all. So recognize that the world is crazy right now and PROTECT YOURSELF!    Full Details HERE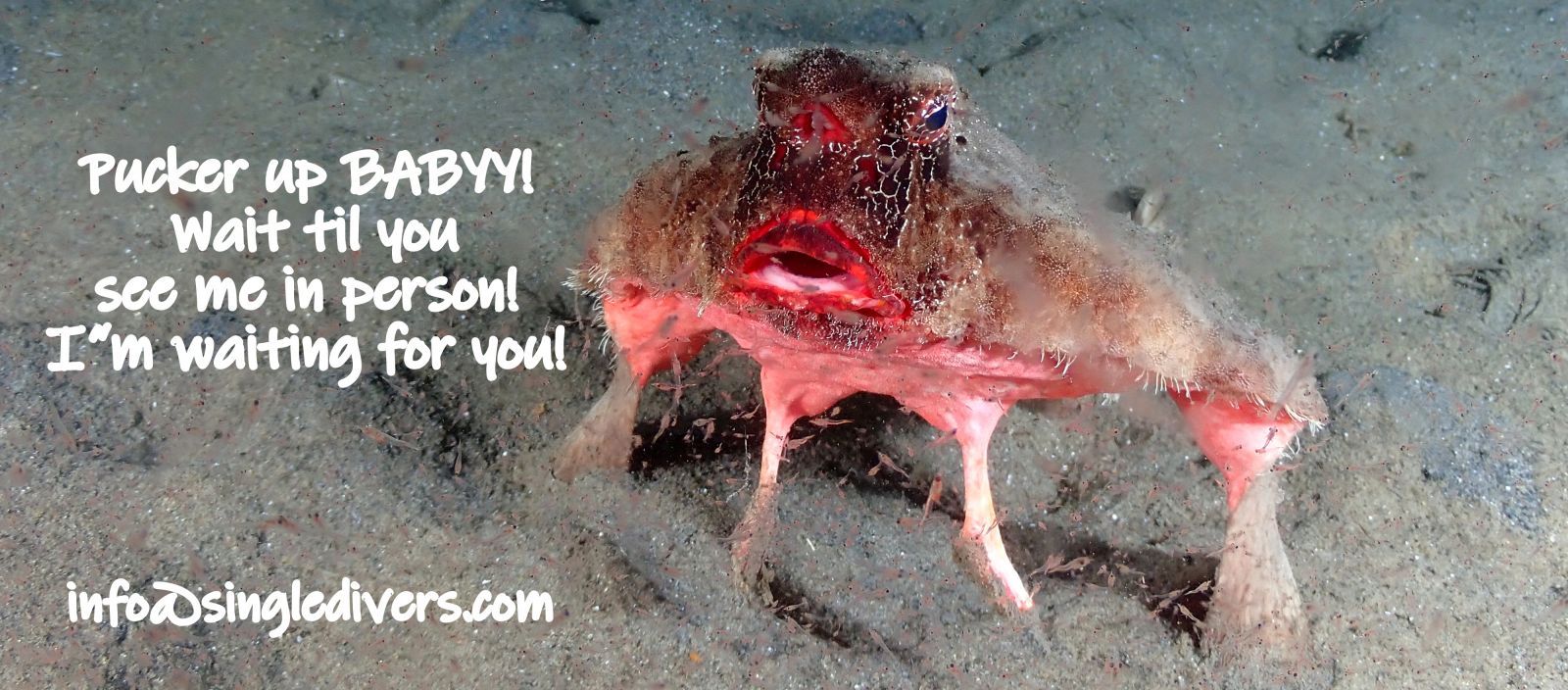 RE-DISCOVER DOMINICA:
Although hit pretty hard by hurricane Maria and now covid, the resilient island of Dominica has come back with much of its former glory and beautiful spirit. After our recon trip in Dec 2019 it was hard to see most of the damage to the island as the island had begun healing earnestly. The mountains are lush with trees again, most of the buildings are rebuilt, and even the ocean reefs are healing themselves again. For those who have never been to Dominica you may be hard pressed to understand how much had been damaged. If you have been there before you will see the "damage in transition" and you will be delighted to see MANY reefs that are PURE DOMINICA exactly like they used to be. WOW!!! Truly a hidden gem with the crown jewels still in tact and still PERFECT!!!! 
The only negatives to diving Dominica are its not easy to get there... if it were it would look like the rest of the Caribbean. But once you get there...IF you have seen enough other places you will quickly realize how special and unique Dominica truly is! The only other negative is that it's now gotten a bit more expensive.  After numerous insurance companies NOT paying claims to people needing to rebuild...and the expense of having to ship things to an island, and reduced local production of food and materials...the prices have risen from previous years. Fortunately not as much as I expected but sadly more than we would have hoped. BUT  ITS STILL WORTH IT!  Check out this video HERE taken in August 2019 compiled from just 1-2 dives. WOW... you can't see that much in such a short period of time in most of the Caribbean. Note how 'fresh' and 'clean' the water appears. The entire underwater landscape is still beautiful but ALSO BEAUTIFUL AND CRISP AND CLEAN!!!  Surprisingly no pollution based algae, and not much trash and junk in the water despite such a massive hurricane. This island has done such an amazing job of recovering... both above and below. Let's help them by visiting and giving them our business again...purely selfish of course on our part for the LEVEL OF DIVING YOU WILL FIND... but certainly a 'win win' for all.
IS DOMINICA READY FOR PRIME TIME?
In a word..."yes pretty much" but not 100% meaning some things will not effortlessly happen like you expect and they do in other diving venues. BUT... BUT...that is where SingleDivers.com comes into the picture. We have been leading group trips to Dominica for over 10 years so we know what has to happen to make your TRIP SPECTACULAR and we know how to fill the gaps for you NOW until the island can do it themselves. In fact that is what our recon trip in Dec 2019 and our back to back 19 person trips in Nov and Dec 2021 was all about. How to make a return trip as amazing as our previous trips were. So with hard work and ingenuity we have figured out how to not only fill in those gaps SO YOUR EXPERIENCE IS MORE SEAMLESS...but ALSO HELP THE ISLAND AT THE SAME TIME!!!  In other words...no one supplier is ready to do it all the things you need them to do to provide a typical tropical vacation BUT by combining those who can do 'their part' we can create a beautiful taprestry of island support that helps EVERYONE and makes our experience MAGICAL AND MEMORABLE!!!
So let SingleDiver's help you experience DOMINICA LIKE IT SHOULD BE... THE CROWN JEWEL STILL OF THE CARIBBEAN!!! And we will put the entire team of different parts of the island to work for YOU!!! Plus as a bonus you get to help them get back on their feet again. WOW!!! What a truly "WIN WIN" for all!
HOW SINGLEDIVERS.COM'S TRIPS ARE DIFFERENT?
Of course you know we are different because we:
Never cancel a trip once one person has signed up!
Guarantee a same gender roommate or your single supplement is FREE!
Provide a roommate that is more than 'just the same sex' but actually compatible (hint...rooming survey)
Suggest a dive buddy who dives like you...avoids instabuddies!  (hint...diving survey)
Oh and we are super fun! Just ask our members HERE or HERE or HERE
But what about THIS TRIP???
10+ years of diving Dominica and they love our group!!!
Ability to adapt what is available to meet our needs vs waiting for the island to work out all the kinks
Will touch MANY operators on the island helping them vs only a few
Excellent resource for this venue and others
Was just there in Dec 2019  as well as Nov and Dec 2021 to ENSURE OUR TRIPS ARE EXECUTED AS YOU EXPECT THEM TO BE for our RETURN TO DOMINICA!!!
Dedicated Group Leader to ensure EVERYTHING goes as planned!
Lionfish hunting ALLOWED without a license!  (Help feed the locals AND enjoy this tasty 'fillet mignon of the ocean'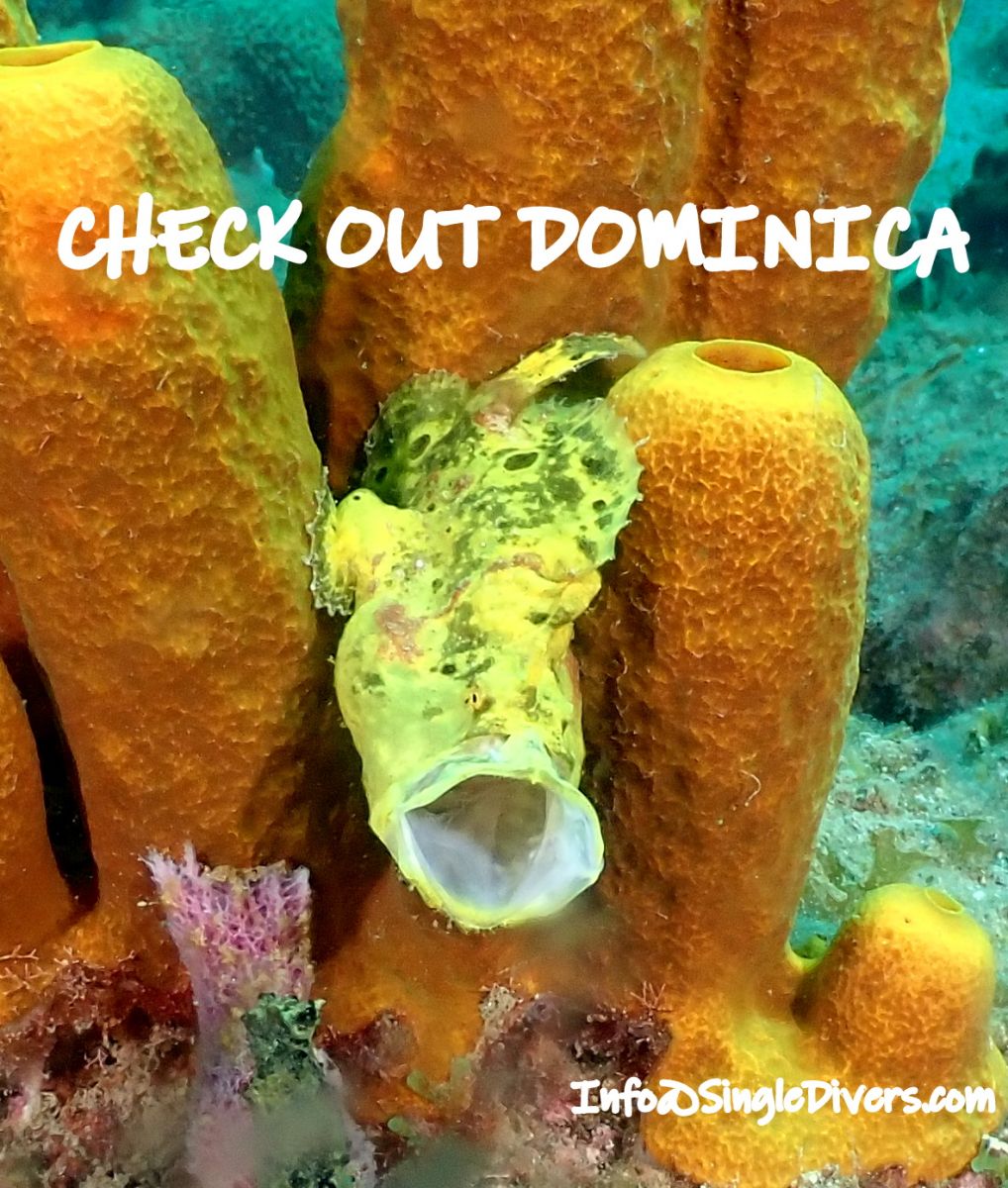 Pricing:
Week #1 is Oct 8-15, 2022
TRIP PKG PRICING with chances to win free DELUXE OCEANVIEW UPGRADES:
Oceanview Diver D/O = $1750 full price or

$1699 CASH

Oceanview Diver "Shared King Bed Couples" D/O =  $1750 full price or

$1699 CASH

Oceanview Diver S/O =  $2544 full price or

$2469 CASH

Oceanview NON-Diver "Shared King Bed Couples" D/O = $1278 full price or

$1240 CASH

Oceanview NON-Diver S/O = $2037 full price or

$1977 CASH
Week #2 is Oct 15-22, 2022
TRIP PKG PRICING with chances to win free DELUXE OCEANVIEW UPGRADES:
Oceanview Diver D/O =  $1750 full price or

$1699 CASH

Oceanview Diver "Shared King Bed Couples" D/O = $1750 full price or

$1699 CASH

Oceanview Diver S/O =  $2544 full price or

$2469 CASH

Oceanview NON-Diver "Shared King Bed Couples" D/O = $1278 full price or

$1240 CASH

Oceanview NON-Diver S/O = $2037 full price or

$1977 CASH
What's Included:
EACH PACKAGE INCLUDES:
8 Days/7 Nights Deluxe room at Fort Young (this is the same for both weeks in Dominica Oct 8-15 and/or Oct 15-22, 2022)

5 days of (2) Tank Boat dives for 10 boat dives in the pkg  NOTE: Additional boat dives are available if we get 9 people

FREE Unlimited Shore Diving (as long as we get 10 people) including Night Dives (AMAZING SHORE DIVING at Ft Young where

the shore diving is fab and you won't want to miss it!)

(1) FREE Guided Shore Night Dive (usually Tues or Wed)

(2) FREE Group Dinners (if we are able to hunt lionfish one of them can be lionfish)

(1) FREE Trafalgar & Titou Gorge Tour
Chance to do PRIVATE NIGHT DIVE with Dominican Dive Guide $25 per person limited to 5-6 people (a photographer's must!)

Full hot and cold Breakfast Buffet + Omelette station

$10 lunch voucher for dive days for a total of $50 F&B credit on your Ft Young bill 

Free Welcome Cocktail

Special Happy Hour Events & Pricing (around the pool...stock up at Duty Free especially now with flights from MIA to DOM and we will party at the pool and hot tub daily!)

Other great give-aways!

Lots of 'Meets & Greets' to get to know everyone!

FREE DEMOS of BIG BLUE DIVE LIGHTS & special deals to OWN YOUR OWN BIG BLUE LIGHT(s)  

Airport transfers (if you supply us your FULL flights details via email to

trips@singledivers.com)
NOT INCLUDED:
Airfare to Dominica (DOM)
Does not include 5 of your 7 dinners (town is short 1-2 block walking distance to Dominica's varied foods! Check out the crowd favs"Highrise", "La que" "Oceans Edge" and "Old Brownstone")
Rental, instruction and retail charges
Dive Crew/Hotel/Wait staff gratuities (usually15-20% of your land pkg cost or approx $200-300)
Instruction/Classes - will PROBABLY NOT be available on this trip (other than lionfish hunting or possibly photography classes provided by the dive guides for $150 per lesson for up to 5 people max. Please let us know what you are interested in?)  
DIVE Insurance - is MANDATORY! DIVE insurance is VERY inexpensive. Even if you have insurance that you think covers DIVING ACCIDENTS and air lifts it is CHEAP to get a supplemental policy to ensure you are cared for.
TRIP Insurance - It is MANDATORY!!! . Dominica is challenging to get too AND as long as we are in the pandemic and flights cancelling left and right... trip insurance will be MANDATORY.
See INSURANCE section below for recommendations but we basically recommend DIVEASSURE for both diving and trip insurance or you can do others but hands down DiveAssure is the best.
OPTIONAL 
Nitrox Upgrade Pkg for full week am pkg dives only:

$155 or 

$150 C

ASH

Single Tank Nitrox $16 or $15 CASH
Boat Night Dive Minimum of 9 required: $73 credit

$70 CASH

2 tank Boat Dive for Friday Minimum of 9 required for private boat (we can go with less but may have walk ons with us): $109 or $105 CASH
1 tank Afternoon Boat Dive Minimum of 9 required:  $67  or $65 CASH
Extra Night Local Group Hotel room only d/o:  

$130 or 

$126 C

ASH

Extra Night Local Group Hotel  room only s/o: 

$260 or 

$252 C

ASH

Additional Land Tours: TBA (if enough interest - See list of options such as add'l waterfall tours, beach tours, hiking etc.)

Whale Tours:

PRIVATE Whalewatching Tour $72 or  $69 CASH per person if we get 16 people. Otherwise price will be $1104 / the number of people going. At 16 people the price is $69 per person. If we do not get enough and you do not want to pay more we can cancel even if you have signed up and paid and you will be refunded.
SD Air Booking Fee - $37.00 FULL PRICE per member or $35 CASH
Rent A Buddy

Day

$52.00 Day FULL PRICE per member or

$50 CASH

(0 spots are available as of now)

Week

$155.00 FULL PRICE per member or $150 CASH (0 spots are available as of now)

$7 or 

$6 C

ASH

"Group TShirt"

INCLUDES FREE SHIPPING

& for add'l

$7 or

$6 CASH

upgrade you can choose your color/saying/style  (see details in separate post)
Discounts & Rebates:
 
DISCOUNTS & DISCOUNT DISCLAIMER:
You must use the code when you book as they are not retroactive after you sign up UNLESS otherwise stated like the member rebate etc.
We are sorry for any inconvenience this may cause but the accounting expenses of manually trying to do the discount is far exceeding the discount amount making it very prohibitive to manage this way. So please be sure to use the discount code AT TIME OF INITIAL BOOKING.
NOTE: The EBD or Early Booking Discounts can only be used as follows:
When paying in full
When you first sign up
By the deadline given. After that deadline they disappear and the code will not work. (So please leave a buffer if you need to xfer money or have questions.)
Only one (1) coupon code can be used per order.
COUPON DATES:
Pay in full at time of Booking by Jul 15, 2022: for $50 off S/O or D/O DIVER PKG (Use COUPON CODE: 22DOM50EBD3 for Oct 8-15, 2022  or

22DOM50EBD4 for

Oct 15-22, 2023)
Pay in full at time of Booking by Aug 1, 2022: for $25 off S/O or D/O DIVER PKG (Use COUPON CODE: 22DOM25EBD3 for

Oct 8-15, 2022

  or

22DOM25EBD

4 for

Oct 15-22, 2023

)

Pay in full at time of Booking by Aug 15, 2022: for (2) Chances to WIN a Free Oceanview DELUXE Upgrade...Many upgrades available! (Prizes non-transferable)
Deposit by Aug 30, 2022: Get (1) chance to win a FREE Oceanview Balcony or Suite Upgrade
Deposit by Sept 30, 2022:  Get (1) chance to win FREE Scuba Cowboy CD signed by the artist and member of our club!
Sign up for BOTH DOMINICA WEEKS (as a diver paying in full for both) and get am extra $25 rebate by emailing accounting@singledivers.com. Refund will be credited back to your account after both trips are paid in full and all payments have cleared. (Our trips only allow one coupon per trip hence the manual rebate)
Social Media Discounts: 1 chance to win a FREE Oceanview DELUXE Room or $50 gift certificate for purchases from anyone of our Corporate Sponsors for signing up on our Facebook Trip Event for this trip AND for liking SD.com if you haven't already AND for sharing the FB Trip booking on your page! (Must do all three!) - To enter send an email to trips@singledivers.com with links to your postings along with DOMINICA SOCIAL MEDIA ENTRIES in the title
Cash Discount: Use our e-check option to pay for your trip and our

 

RED CASH DISCOUNTED PRICES

 will be applied at checkout.
Active Duty Military Discount: $25 OFF Active Duty Military Discount for any active duty military of any country that fights for freedom. Thank you for your service. (Please be prepared to provide proof of service in person at time of check in)
Member Rebate: File for your $25 member rebate within 30 days after the trip for SD premier and above membership levels (See my forums signature for link to the forms forum or click on the green Paper Forms button at the top of the forums . If you are new to the site send an email to admin@singledivers.com to get the password. PLEASE follow the directions on the form for proper submission & processing.)
SAVE $75 by submitting your Documents within 21 days of booking this trip. If booking within 45 days of the trip please submit your documents within 3 days. Otherwise the $75 document processing fee will be added to your final invoice.
Only one (1) coupon code can be used per order
Accommodations: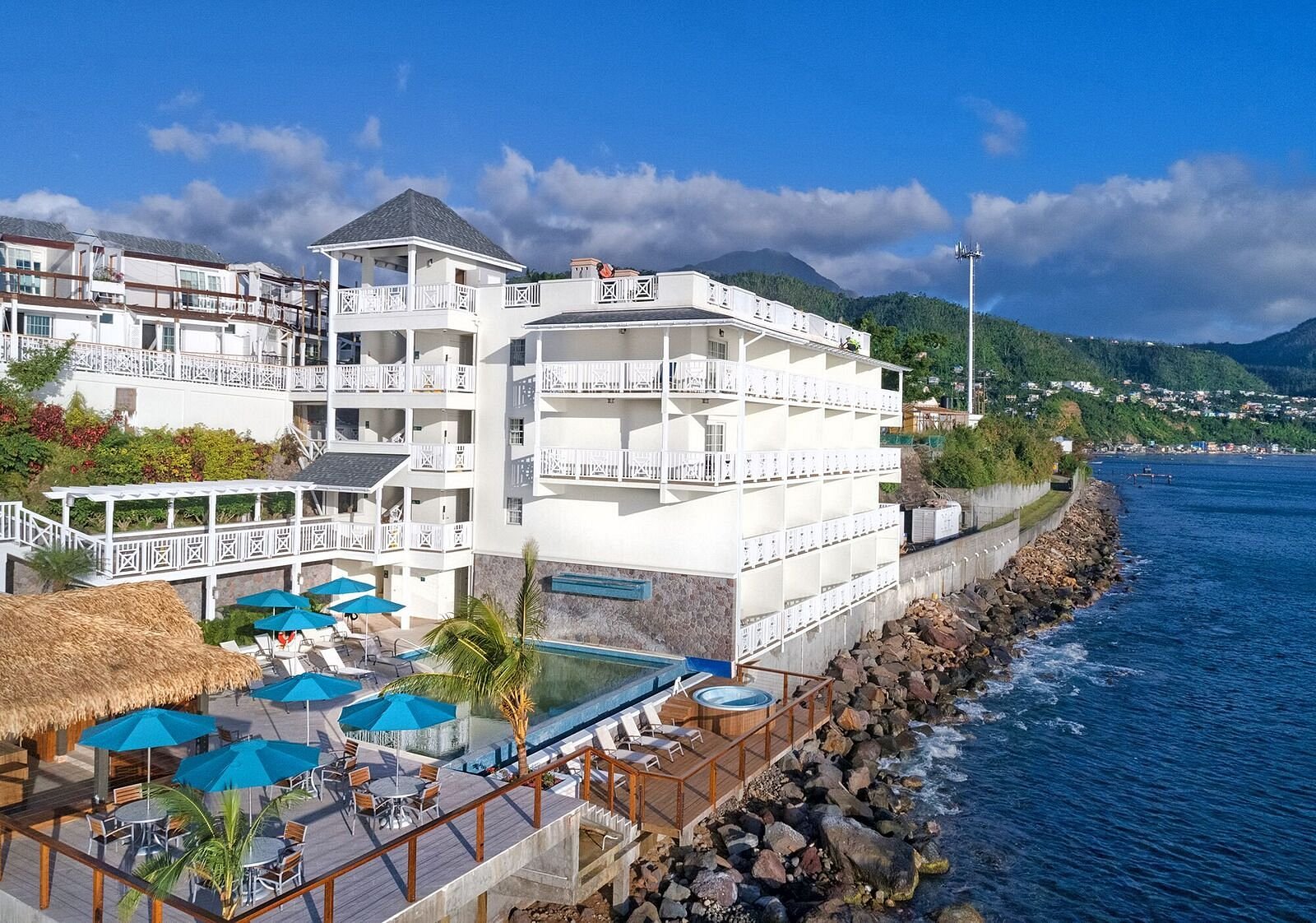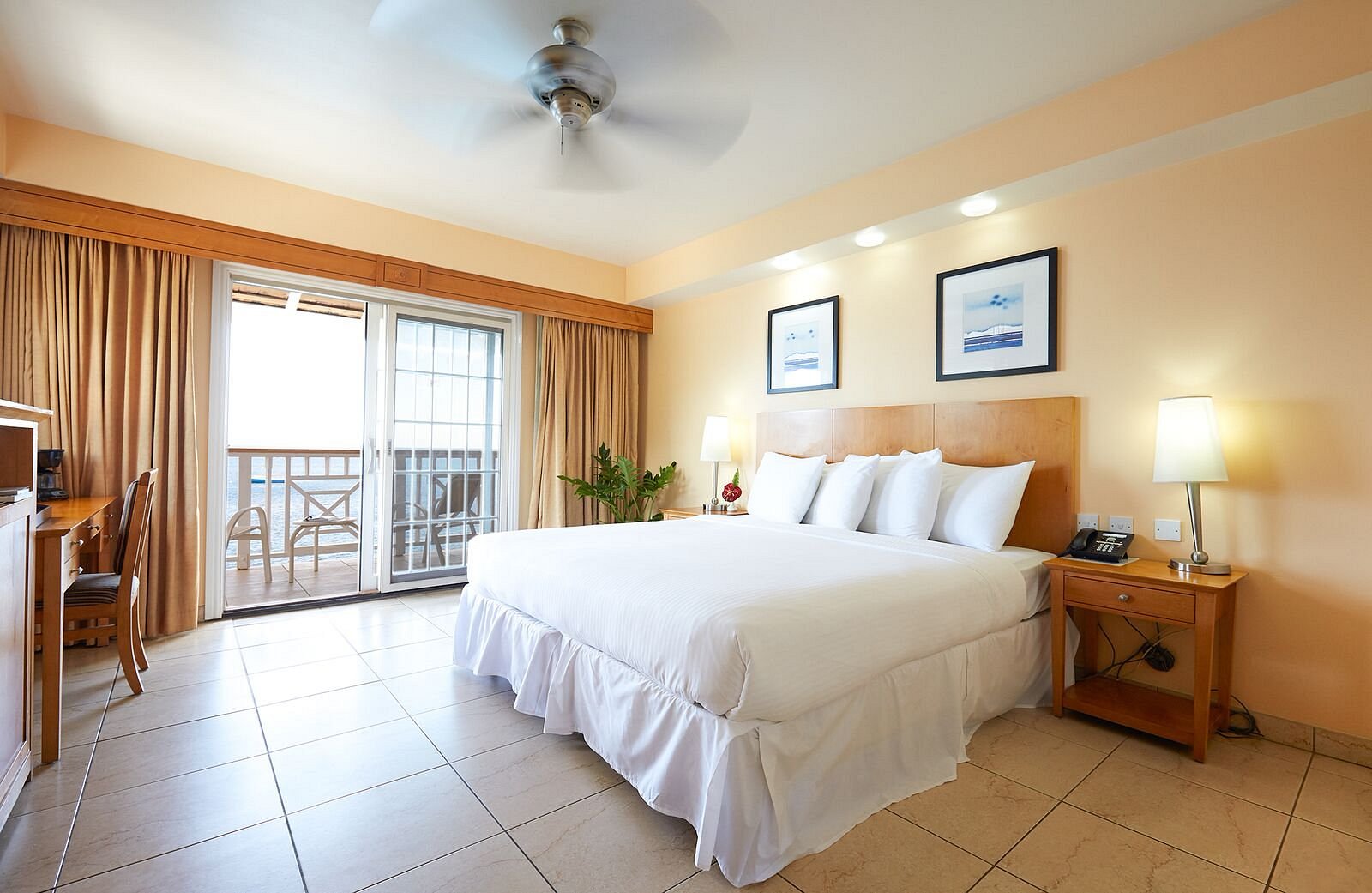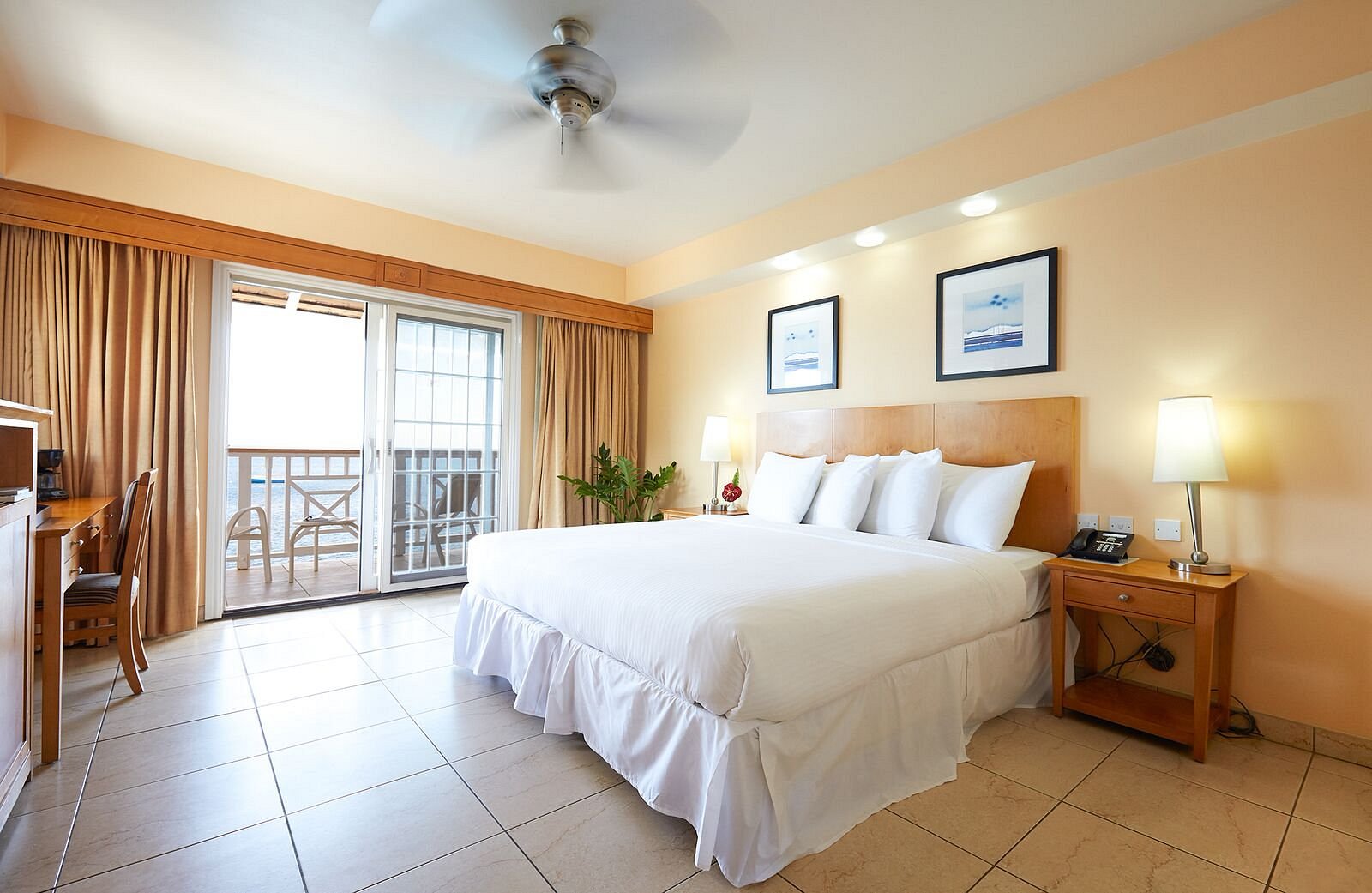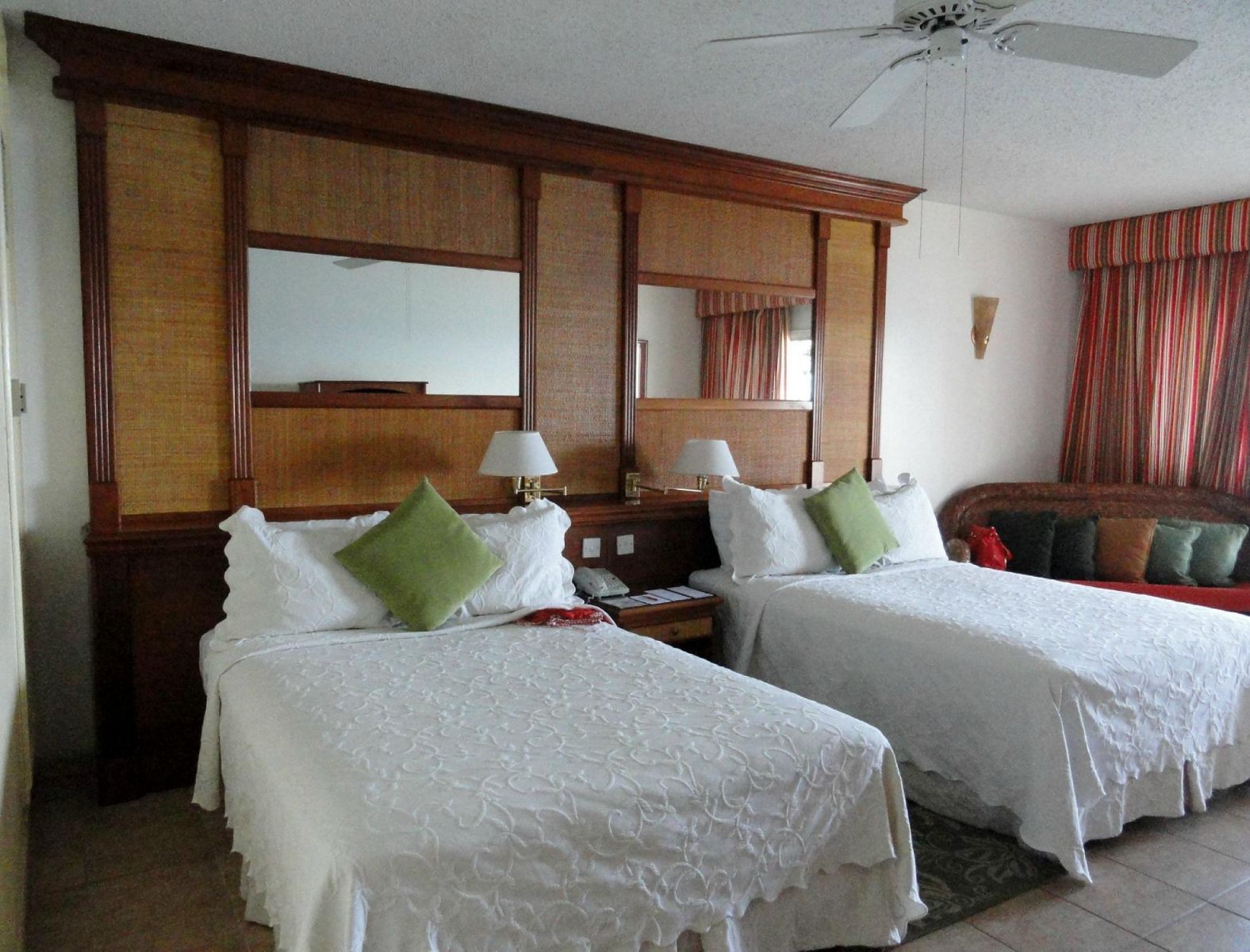 RESORT AMENITIES
Built to protect the island, Fort Young Hotel has always commanded a position like no other. Located in Roseau, Dominica's capital and only "downtown," it sits in the main marina with the ferry port and market just a minute's walk from its entrance. Fort Young Hotel has ideal exposure to Dominica's vibrant culture, delicious cuisine, and activity in the marina, yet affords its guests a luxurious sense of seclusion. From your room's balcony, the sights and sounds of the capital vanish, replaced by the gentle lapping of waves and endless expanse of the sea and sky.
NOTE: Typically we can not guarantee specific rooms can be reserved for you. You are free to request any thing you want via our SPECIAL REQUEST form in our reservation system and we will try to get them for you but we can not guarantee any special requests can be accommodated other than those related to injuries, diets, etc. When special accommodations have to be made we allow roommates to determine amongst themselves who sleeps where.  Our policy has always been to allow divers to work it out themselves and NOT assign or allow people to sign up for specific bunks/beds.  Please do not book this trip if you must have a specific room / or rooming accommodations. If you are injured and wish to email us in advance to discuss please email trips@singledivers.com and we'll discuss if the trip is suited for your specific limitation as well as if we think we can get the room type you need. Thank you for your understanding.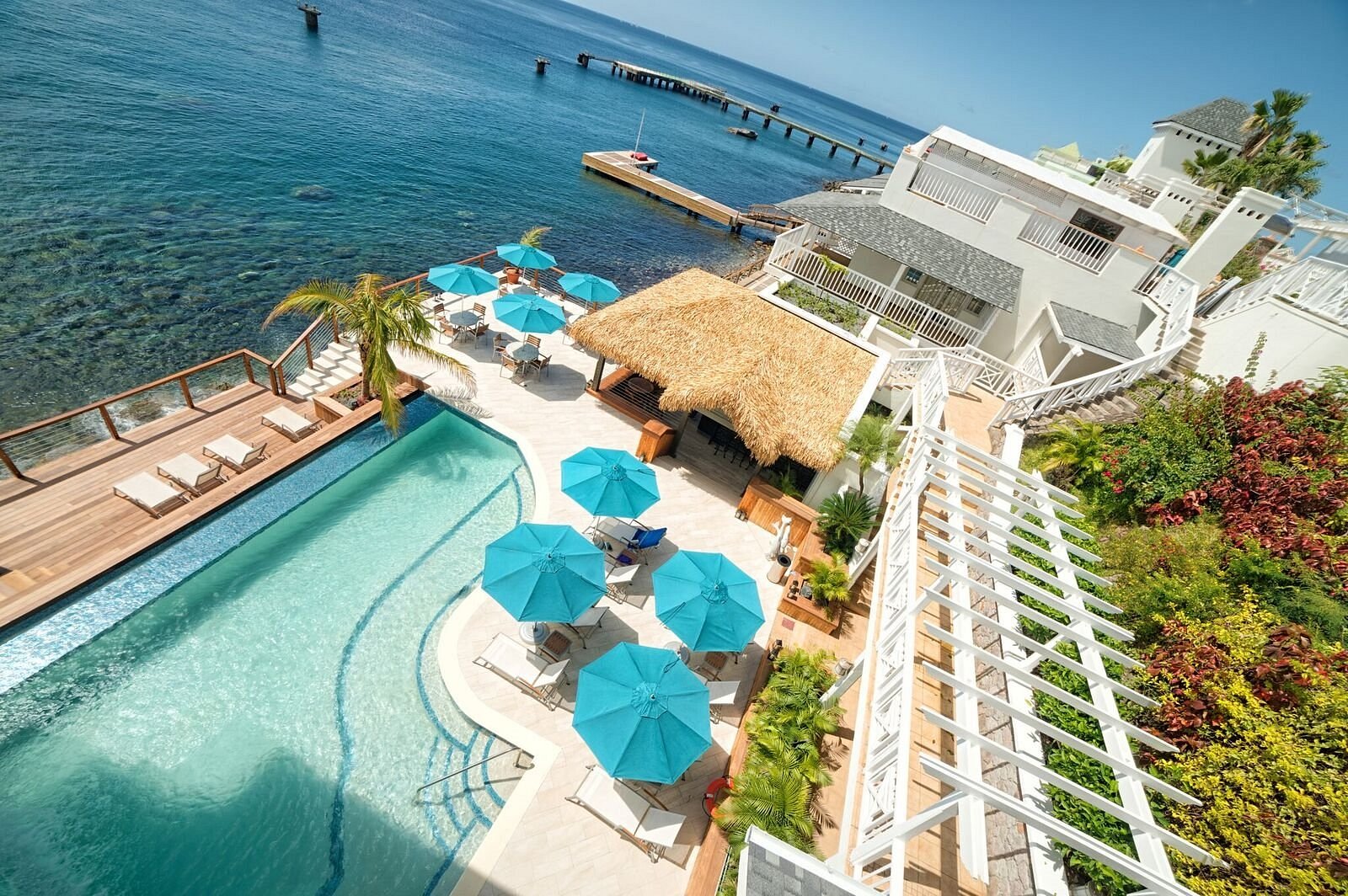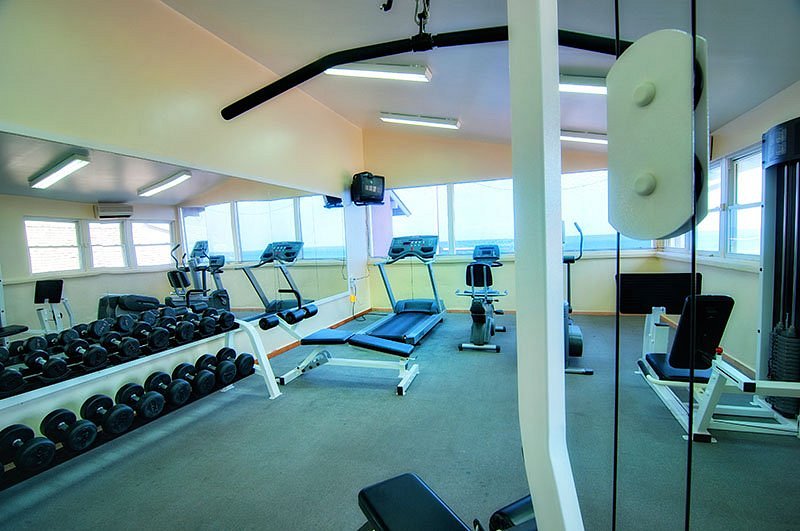 Travel & Transfer Details:
AIRPORT INFO 
You will fly into Dominica International Airport (
DOM
), or, as it is more commonly called, Melville Hall. Please check online or with your travel agent for pricing and schedule information. If you would like SingleDivers.com to research and/or book your airfare ticket for you, we will be happy to do so for a $35 research & booking fee.
Airport transfers on the day of embarkation and disembarkation are included in your package. Please get your bags and go outside to look for a driver with a SINGLEDIVERS.COM Sign and/or FORT YOUNG. Your name will be on his list and he will not want to leave if you are expected at a certain time. (THIS IS WHY HAVING YOUR FLIGHTS IS SO CRITICAL)
GETTING TO DOMINICA
You can fly into Dominica via AA from MIA starting Dec 8, 2021 or Silver Airways, Liat, AA/Seaborne or Silver as well as JetBlue/Silver Airways and possibly more via Puerto Rico (SJU) or St. Martin (SXM) or ANTIGUA (ATG).
Email with DELAYED REROUTE TO DOMINICA in the subject line and text 864-557-6079.  I will keep the hotel apprised of your arrival time to arrange a pick up.
If you are at the airport with no driver waiting for you, take a taxi and ask the front desk to pay the driver. If you encounter any issues, simply pay and GET A RECEIPT and I will have it refunded.
VISA/PASSPORT INFORMATION
Please note that A U.S. passport valid for at least 6-months from the date of entry is required to enter Dominica. Though not required by law, some travelers have reported difficulty departing Dominica using a passport with less than six months of validity beyond the date of departure. A visa is not required, but tourists must provide evidence of return or onward travel. U.S. citizens are encouraged to carry a photocopy of their U.S. passports with them at all times, so that if questioned by local officials proof of identity and U.S. citizenship are readily available. For other global citizens, please review Dominica visa requirements posted on the Internet.
 
TRIP INSURANCE:
 
Trip Insurance is MANADATORY and/ is required on this trip! TRIP insurance is RELATIVELY inexpensive. Even if you have insurance that you think covers your trip…it is CHEAP (approx $100-$200) to get a supplemental policy to ensure you are covered for your investment in your dive trip. If you opt to not get trip insurance you are responsible for all losses related to your trip including not going for any reason. If diving a LIVEABOARD please consider the liveaboard rider offer by DiveAssure.com.
 
We recommend:
 
Dive Assure: for either a 'one time' policy OR an annual policy for BOTH Dive & Trip OR just Trip Insurance providing PRIMARY COVERAGE with excellent rates and coverage! Please use THIS LINK and/or reference SingleDivers.com via the drop-down menu under GLOBAL PARTNERS. (If you can not find the drop down, do not reference anyone and email info@singledivers.com your policy info and we will do it for you via our Dive Assure company representative. OR SIMPLY USE THIS LINK AND YOU WILL BE AUTOMATICALLY TIED TO US. )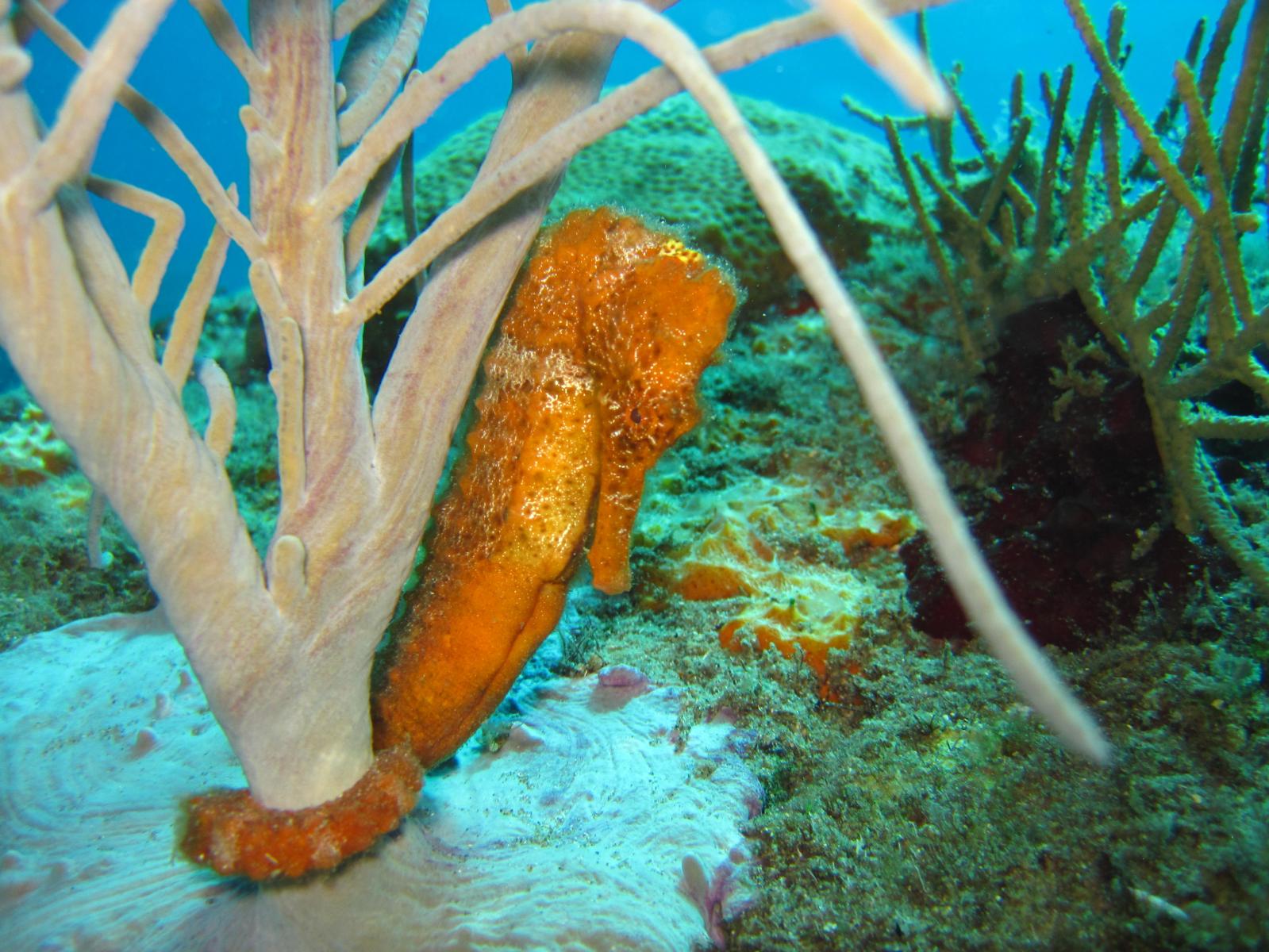 Diving & Itinerary:
DIVING
The dive dock is located at the hotel and extends out almost 30 yards to the reef. Tanks are available on these docks 24 hours a day for shore divers.
We limit each boat to a maximum of 18 divers for comfort and better dives OR the max size of the boat we are using which could be smaller but not larger. There is a lot of room to walk around and plenty of shade. This also helps make surface time more comfortable for two tank dive trips.
We GUARANTEE 60 min boat dives if you can safely reach that time within the constraints of your computer and gas limitations.  The shops will otherwise recommend on the two tank morning boat dive trips, 45-50 minute bottom times and average recommended depth of 50-70 foot. WE DO NOT LIMIT YOUR DEPTHS.  A surface interval of 60 mins or more will be provided. THIS IS WHY YOU DIVE WITH SINGLEDIVERS.COM...MORE BOTTOM TIME & FREEDOM TO DIVE AS YOU LIKE!!!
All the boats feature a wide swim platform, which makes it easy to leave and return to the boat. For the hardcore divers, back rolls or giant strides are possible off the sides of the boat!
Each of our local dive masters have been with us for more than 10 years and are well-known and respected in the dive industry. They ensure a safe experience while keeping things fun. Our fleet of five dive boats is the best on the island, and provide a level of comfort and convenience unmatched on Dominica.
We will also offer optional Whale Tours and Dive Dominica is the #1 Whale Tour Operator on the island!
PROPOSED ITINERARY:
While our personal Dominica Experience may vary due to weather and conditions, the outline below will give you a good feel for the exciting week in store for us:
Oct 8, 2022 AND/OR Oct 15, 2022: This will be the official ARRIVAL date in Dominica. You can arrive at anytime. Plan to get a bite to eat and get some sleep.We will do a quick orientation upon arrival.
Oct 9-14, 2022 and/or
Oct 16-21, 2022:
Each morning we will do two tank dives off the boats (boat DEPARTS at 8:00 am and returns approx 12:30 pm).  NOTE we will have to pull this in if we want to get our (2) one hour boat rides and get back for lunch timely so you can DIVE DIVE DIVE via the shore the afternoon or do a boat afternoon dive or do some touring!)
Each afternoon (or as soon as we return from our morning dives) you can enjoy great shore diving directly behind the hotel.
Breakfast is included daily and is available at 6:45 am on premises for breakfast and lunch vouchers are included for dive days (or you can easily head to town as part of our DISCOVER DOMINICA INITIATIVE ) whatever time we return for lunch. (Non-divers can enjoy lunch starting at noon)
Each afternoon/evening SD Happy Hour takes place at the pool/hot tub - don't forget to bring a bottle of your favorite booze(s) from Duty Free!  NOTE: Drinks are high at the hotel so we will have our own Happy Hours with mixers either from the local grocery store or via the bar and then adding our own DUTY FREE PURCHASES!  Since rooms have refrigerators you can DISCRETELY take some juice in the am back with you for HH later in the day. We also hope to have a "HAPPY HOUR TREASURE HUNT" set up as well for island bar hopping if the island has returned to normal again once covid has left and people have recovered!
TWO Dinners will be included in the pkg. typically on Sunday and Thursday but the dates may vary slightly. One of our dinners could be a lionfish feast is we get enough hunters to make this happen. Otherwise the other dinner will be catered for us by two amazing local chefs in their own uniquely "hole in the wall" local venues closed to all but us!
If we have enough for a boat night dive it is usually slated for Tuesday or Wednesday evening. If we have enough for a second "PRIVATE Guided" shore night dive it will be Monday...which ever day the FREE GUIDED SHORE NIGHT DIVE & BOAT NIGHT DIVE is not
Ad hoc unguided night shore diving is avail as long as we have 2 divers.
Trafalgar & Titou Gorge Tours are either Thursday afternonn if we have anyone wanting to dive on Friday morning or it will be Friday am but we will confirm dates and time.
We hope to have one or more events in the evening to entertain you!
Other Dinners are on your own in one of Dominica's MANY AND DELICIOUS eating establishments and follows our resident Happy Hours. 
PRIZES for participating in various activities are usually available!
Awesome Costume contest with great prizes if we get 10 participants to join in!
Oct 14. 2022 OR  Oct 21, 2022: This day will be free for activities and sightseeing or just cleaning gear, packing and relaxing. IF you wish to dive an extra day... let us know as many flights allow for diving on Friday before leaving. Remember DAN says 18 hrs after repetitive diving days so its now 18 hrs vs 24 hrs.
Oct 15 2022 or Oct 22, 2022: Official Departure day unless you have purchased additional nights. NOTE: Please arrange extra nites via SingleDivers.com to avoid room changes, moving, etc.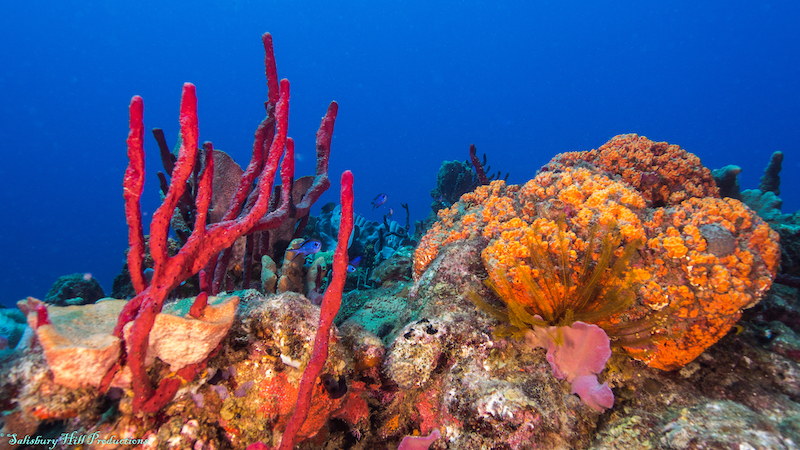 DIVING INSURANCE:
DIVE Insurance is required on all trips! DIVE insurance is VERY inexpensive. Even if you have insurance that you think covers DIVING ACCIDENTS and air lifts…it is CHEAP (approx $100-$125) to get a supplemental policy to ensure you are covered for an entire year of diving. 
PRO TIP; The two primary suppliers of dive insurance DiveAssure.com and DAN are inexpensive enough to carry both. This way you will have the best coverage internationally, the best coverage domestically, primary insurance, secondary insurance and if a claim is denied on one policy you can submit it on the other. No matter what happens...YOU ARE COVERED!!! ... PRICELESS!!!
 
We recommend:
 
Dive Assure: for either a 'one time' policy OR an annual policy for BOTH Dive & Trip Insurance providing PRIMARY COVERAGE with excellent rates and coverage! Please use THIS LINK and/or reference SingleDivers.com via the drop-down menu under GLOBAL PARTNERS. (If you can not find the drop down, do not reference anyone and email info@singledivers.com your policy info and we will do it for you via our Dive Assure company representative. OR SIMPLY USE THIS LINK AND YOU WILL BE AUTOMATICALLY TIED TO US. )
Alternatively you can also use....
Diver's Alert Network: Please use our reference number when ordering: ID1603080   (This only works if you are a new first time DAN member.)

Experience Required & Training/Workshops:
Minimum Certification / Experience: Dominica is suitable for most divers but the MOST PRISTINE DIVE SITES are on the Atlantic side so you will need to be comfortable with swimming into possible current and how to use the reef to minimize it, drift diving, stationary mooring diving as well as shorediving entries and exits. You need good buoyancy because Dominica is so UNSPOILED...please don't be the one to hurt it for other divers.    If you are a newer diver you should check with trips@singledivers to discuss your concerns. (Our customary "Rent A Buddy" program is not avail on this trip because all the dive mentors want to be free to enjoy this amazing diving!)
Certification in Paradise - there are no SingleDivers.com training activities nor diving workshops currently planned for this trip but Instruction / Classes are available on this trip.  Please let us know what you are interested in and we will check with the resort about doing training during your trip and what they would charge. Often they will give us a better price so feel free to ask us to assist.  If you would like us to help arrange additional training for you, simple click in the SUPPORT tab in the main menu and then click on SUBMIT HELP TICKET and click on TRIP ADMINISTRATION and request assistance.
 
We will also check to see if any of our trip participants are instructors who would like to teach on the trip and let you know.  We are glad you are interested in continuing your dive education and we hope we can help you continue your goal of ongoing training.
PRICES: Prices for classes in Paradise are always more expensive than doing them at home. Sometimes SingleDivers.com has instructors on our trips who are happy to teach AND usually offer a member discount to anyone interested in taking a class. The more that take a class the more feasible a discount becomes . NOTE: This trip is anticipated to have 1 or more instructors on it so let us know if you are interested in any classes and we will work to set them up and negotiate a good rate for you.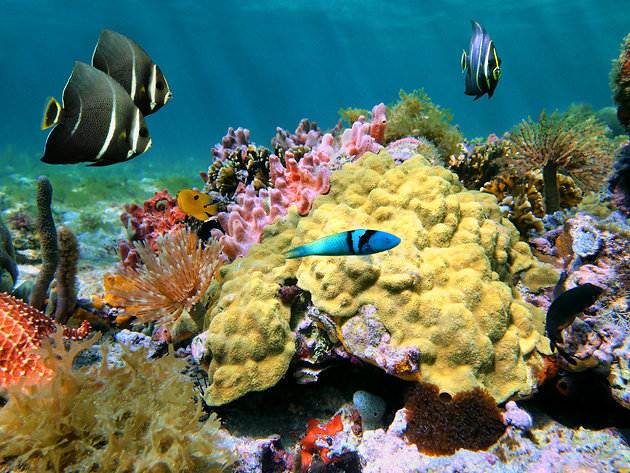 Payment Details:
PROGRESS PAYMENTS:
PROGRESS PAYMENTS:
Deposit: $875
Balance due: 08/01/22 - Balance + any add-on's
Note: Trip must be paid in full 60 days prior to departure. Extras must also be paid in full 45 days prior i.e., Nitrox, extra nights etc. IF YOU NEED EXTRA TIME LET US KNOW! (Note that to add an extra to the trip you must pay for it when you add it.)
PAYMENT OPTIONS:
 
SingleDivers.com uses a secure payment gateway fully integrated into our online booking system that allows you to pay for trips or merchandise using the following payment options:
An online e-check that debits your checking account automatically without having to mail in a check or having your bank mail a check from your account
An online credit card transaction that eliminates the need to fill to fill our a credit card authorization form.  (Note int'l cards please use AA as your *STATE* designation and 12345 as your zipcode and the charge should go thru. Please also note that we only can accept MC and Visa
PRICING INFORMATION:
 
SingleDivers.com provides its members with pricing that reflects all possible savings available including discounts from our over 10,000 member buying clout. We offer a CASH DISCOUNT that is always in BOLD RED LETTERS along with our regular pricing for easier comparison of all possible savings. The cash discount will be taken at the time of payment when you choose the "e-check" option.
HOW TO PAY:
As you sign up for a trip you will add either the trip deposit amount or the full trip price to the shopping cart. You can also add any extras you wish to purchase but you will have to pay for them whenever you sign up for them. So if you are not ready to pay for nitrox now but want us to know you will be adding it to your order...please use the comment box to let us know ultimately what you are signing up for and any other special concerns you have or information you want us to know. Just understand we will not show you listed as doing something until it is paid for.
When you are ready to pay for the extras you want you will click on the BOOK NOW button for the trip you are on and select the add-on(s) that you wish to pay for, add them to your cart and then check out. Depending on the trip you may need to click on the purple TAKE ME TO THE ADD-ON'S BOX. You will then either pay via e-check or credit card depending on whether you want a discount for cash or prefer the convenience of payment over time.
When its time to make a progress payment you will click on MY TRIPS under TRIPS on the main menu. You will see "Make a Payment" under PAYMENTS in the upper right. Then choose what you are paying for and complete your payment.
After each order you place with us you will receive an email order and payment confirmation. If you do not receive these TWO email confirmations (one showing the order at full price and one showing what was debited from your account including the cash discount) check in MY PAYMENTS to see if the payment was successful. If you do not see the payment in your My Trips then MAKE THE PAYMENT AGAIN. You will always get an order confirmation email every time you attempt an email but you will ONLY get a Payment Confirmation email when your payment was successful. If you need assistance please email .
The MY PAYMENTS section is located under the PAYMENTS option found in the upper right of the MY TRIPS area of our site which is found under the TRIPS tab in the main menu.
IN GENERAL:
Only payments received via our secure online payment gateway/portal will be accepted and will qualify for early payment discounts. (So check before you book for any discounts you may qualify for as they can not be applied after booking.)
If you are unable to use the gateway please provide a complete description of the problem/error you are encountering INCLUDING A SCREEN CAPTURE of the error via email here: CONTACT Information.
If International/ Non-US Clients and your credit card payment does not work, either use AA as the state and 12345 as the zip or please use our traditional written credit authorization form to submit your credit card payment. To receive this form email trips@singledivers.com or click here for all contact information: CONTACT Information.
Insurance, Documentation & T&C's:
 
INSURANCE - see next post for full details!
 
 TRIP DETAILS CONTINUED IN THE NEXT POST. PLEASE SEE BELOW.
Edited by WreckWench, 30 June 2022 - 11:23 AM.