Forums Menu: Orientation 2021-2025 Trips Topic Listing
Trip Topic Menu: Trip Details Trip FAQ Ask a Question Who's Going??? Book Now   See the PHOTOS!
We love diving NC...its history...'getting wet'...and even antiquing all in one!   This "LAST TRIP" is Jun 30-Jul 5, 2023 with optional days BEFORE to explore New Bern, NC the birthplace of Pepsi Cola with TONS OF HISTORY and only 45 minutes to our hotel!
Why the 'LAST TRIP'?  When interest wanes we can no longer offer a venue no matter how amazing or special it is. We must ensure that we fill all our trips for our members so we can continue to offer trip after trip ...year after year. And NC seems to have 'had its run' so this will be OUR LAST TRIP!!!  Don't  miss out....
Morehead City and surrounding towns of Atlantic Beach and Beaufort are loaded with fun things to do as well including the home of "Queen Anne's Revenge" pirate ship...home of the original Fort Macon...NC Aquarium and much much more1 We are super excited as there is as much to do topside as there is beneath the sea!  
SEE FOR YOURSELF WHAT TO EXPECT!
Here is where we are going: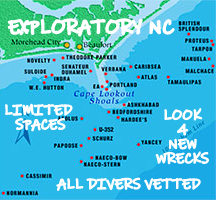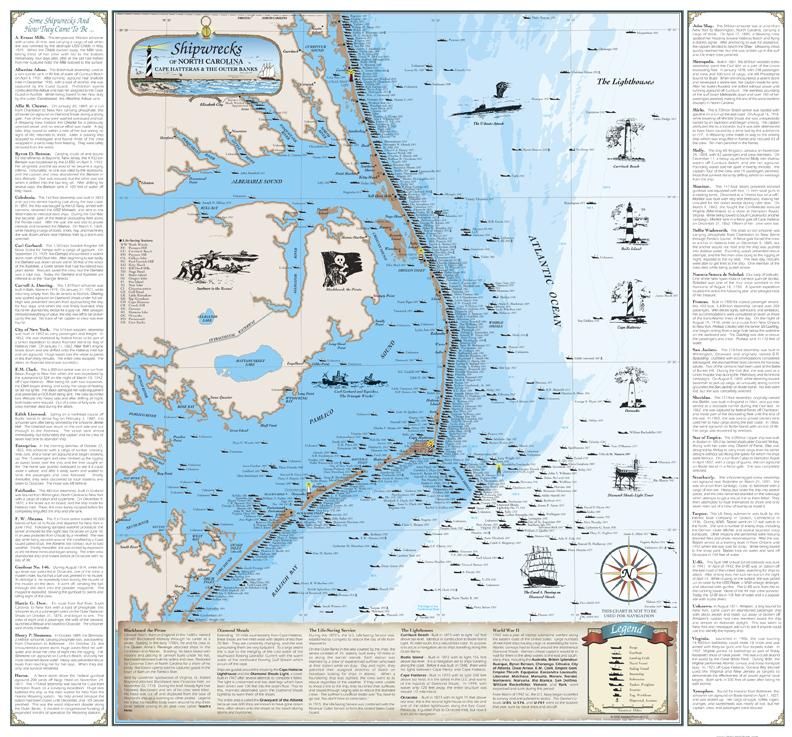 HERE IS WHAT YOU'LL SEE DIVING IN NC ON OUR "LAST TRIP":