WOW Tubbataha sold out so quickly that we had to secure another date in 2025 for everyone who missed out! AND if you book early...we will be able to lock in 2024 pricing for 2025!!! YAY!!! So get on the NOTIFY WHEN OPEN LIST SO YOU CAN GET 2024 PRICING IN 2025!! 

   So dance...sing...cheer....clap and help us celebrate.... WE ARE GOING TO TUBBATAHA THE GALAPAGOS OF THE PHILIPPINES Jun 1-8, 2024 for the liveaboard with days before and after at the AMAZING ATLANTIS RESORTS!!!!   A spot on the boat requires a 5 day land pkg in one of Atlantis's Luxury
 
 
SEE FOR YOURSELF HERE!!!  (coming soon)
 
And to celebrate SD will offer some fun early bookings plus a way for a limited number of SingleDivers.com members who  have attended our trips before and/or watched our Dream Dive Destination TUBBATAHA to get a guaranteed spot on this coveted trip!

  But don't worry...
we have a good number of spots
so check out the details below...
get your name on the NOTIFY LIST
and get ready to START DREAMING OF WHALESHARKS, MANTAS, and AMAZING PHILIPPINES DIVING!!!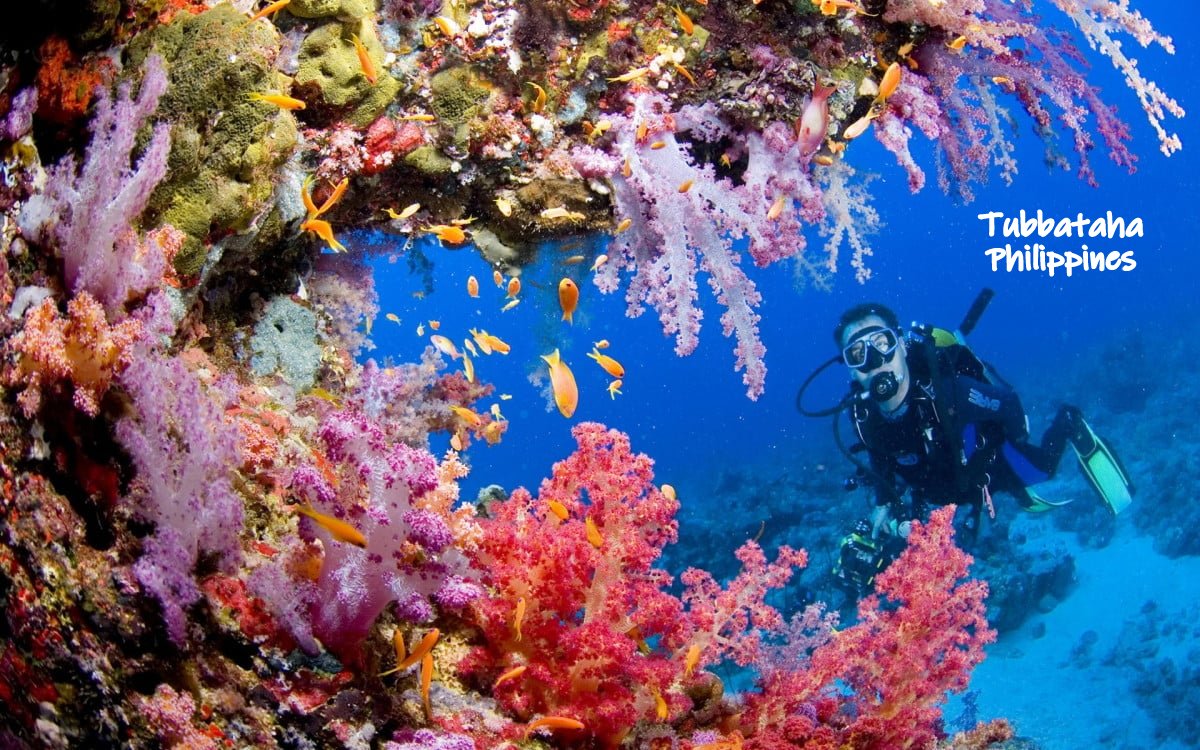 SAVE THE DATES...& ADVISE WHEN OPEN FOR BOOKING:
 
May 31- Jun 7, 2025 aboard the Atlantis "Azores" Tubbataha Luxury Liveaboard with diving before & after at Atlantis's Luxury Landbased Resorts in the "Galapagos of the Philippines"...our first trip there ever! Don't Miss This One!!!
 
See more pictures HERE     Coming soon!
 
We will have full details on this amazing trip soon! Please start the planning process to join us!
 
 
Date:  May 31-June 7, 2025 Liveaboard "Azores by Atlantis" diving Tubbataha "the Galapagos of the Philippines" + 5 -7 days prior or 5-7 days post the boat in conjunction with the boat spot... we suggest before to be our buffer days!
 
Where: ....Off the coast of the Philippines lies a remote island ONLY reachable by liveaboard with world reknown diving.... the "Galapagos of Philippines ...TUBBATAHA!!!  Plus days before and/or after at the exclusive and luxury resorts of Atlantis in Puerto Galera and Dumaguete
 
How:  SingleDivers.com will help you with every step of the way. We will fly to Manila then arrange transfers to either Atlantis's PG or Dumaguete resort then transfer to the boat where we will dive on our luxury liveaboard and then transfer to the other luxury Atlantis resort for several days up to a week and then prepare to head home. You will be able to do liveaboard +a min of 5-7 days Landbased before the boat and after the boat or simply do Landbased only!
 
Why:   We have wanted to do Tubbataha for YEARS....but never could secure a date. AND OUR 2024 TRIP SOLD OUT SO QUICKLY WE HAD TO GET ANOTHER DATE... and we have landed a PRIME TIME WHALE SHARKS & MANTAS trip date to see the GALAPAGOS OF THE PHILIPPINES!!! 
 
And if Covid has taught us anything its that 'time and life is fragile and fleeting'. Seize life and opportunities NOW...they may not come again! AND SPEAKING OF COVID...monitor ongoing COVID STATUS HERE. https://visitor.tourism.gov.ph/
 
Pricing:  NOTE: The price is going up $200 for 2025 BUT FOR THOSE LUCKY PEOPLE WHO BOOK EARLY ...YOU'LL LOCK IN 2024 PRICING VS 2025 PRICING!!!

  Liveaboard Pricing 2024 price of $4,595 pp d/o deluxe cabin and 2024 price of $5,085 pp d/o owner suite
NOTE: Every spot on the liveaboard will require a 5-7 day pre or post luxury Atlantis Land addition to include lodging d/o, all meals, coffee, tea, filtered water, unlimited wifi, unlimited boat diving up to 4 day dives & one night dive per day starting at $1629 pp d/o for 5 days
 
You will be able to expand the 5 day pkg to a 7 day pkg (and possibly longer) and/or add an additional 5-7 day extension after the trip to explore the BEST OF PI DIVING!!!  Puerto Galera, Tubbataha & Dumaguete but keep in mind that all liveaboard spots must book at least (1) 5 day or longer pre or post landbased trip at one of Atlantis's luxury resorts!
 
Single Occupancy Price: There is only a $100 discount for a single occupancy off the price of 2 spots. So for most if not all...this is too prohibitive. If you want a single then we will have you pay for a double and THEN set up a special add on for you only to pay for a second double occupancy less $100.
Working Schedule:
 
You must do a minimum of 5-7 days at PG or Dumaguete either before or after the trip... and you can do both ....so the options will be as follows:
 
5 days at PG BEFORE  Liveaboard
7 days at PG BEFORE  Liveaboard (for those who want more time and/or did not make the boat but want world class PI diving)
5 days at Dumaguetti AFTER Liveaboard
7 days at Dumaguetti AFTER Liveaboard (for those who want more time and/or did not make the boat but want world class PI diving)
 
Timing is starting to look like this:
Fly to Manila 1-3 days prior to start of Puerto Galera land portion for buffer and transfer to PG
Puerto Galera 7 days prior May 24- 31, 2025
Puerto Galera 5 days prior May 26- 31, 2025
Liveaboard May 31 =Jun 7, 2025
Dumaguette 5 days after Jun 7-12, 2025
Dumaguette 7 days after Jun 7-14, 2025
Manila 1 day to return from Dumaguette to Manila and then home
 
Other Interesting Stuff: This will be the SECOND SD Group Trip to Tubbataha but a much awaited reduex of Atlantis's other Luxury resorts!
 
What:  Save these dates....simply post in this topic to have us add your name to the "I'm Interested List" and we will let you know when this trip is open for booking Or you can send an email to trips@singledivers.com with your screen name, email you used to register on the SD.com site with and that you'd like to be added to the notify list!
 
ALSO....tell us if you want your 5 day land pkg before the trip or after and if you want it at Puerto Galera or Dumaguete? 


 
NOT A MEMBER YET?  Simply click on REGISTER in the upper right and CREATE A FUN SCREEN NAME such as WreckWench or ScubaPunk or CajunDiver or Luv2Dive etc and then you can post to SAVE THE DATE yourself! (Note only upgraded members of our club can book our trips so get a head start on that process now!)
 
NEED HELP?  Email trips@singledivers.com or admin@sngledivers.com for assistance.
 
 
ADD MY NAME TO THE NOTIFY LIST (just login and post below to be added to the list):
 Kamala aka WreckWench - PG first then Liveaboard and Dumaguette after for 7 days each
  Debbie aka dkal  PG first then Liveaboard and Dumaguette after for 7 days each.
Trisha aka diveps PG first then Liveaboard and Dumaguette after for 7 days each
MaryAnn aka MantaMaryann (do not know optional add on interest)  No Pre or Post Dive Info Provided
 Sally aka Saltea  PG first then Liveaboard and Dumaguette after for 7 days each (but will be flexible for what the largest number want to keep the transfers low)
 Sandy aka SandyBeach No Pre or Post Dive Info Provided
 Janice aka Live4Scuba No Pre or Post Dive Info Provided
 Douglas aka uh20luvr No Pre or Post Dive Info Provided
 Debra aka deb4diving No Pre or Post Dive Info Provided
 Teresa aka watergirl lower
Rosemarie aka roro upper
 Karen aka Karie68 lower or upper no pref
 Jeff aka o2dive12
 Lori aka DverLori
 Earnest aka diveangel6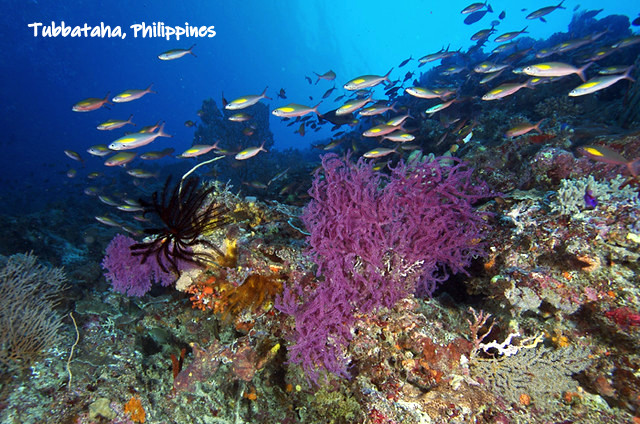 Edited by dive_sail_etc, 11 March 2023 - 11:19 AM.