Forums Menu: Orientation 2021-2025 Trips Topic Listing
Trip Topic Menu: Trip Details Trip FAQ Ask a Question Who's Going??? Book Now See the PHOTOS!
The Resort - 
Located on the West End.  Completed major renovations in 2015.  The two story structure has 40 air-conditioned guest rooms.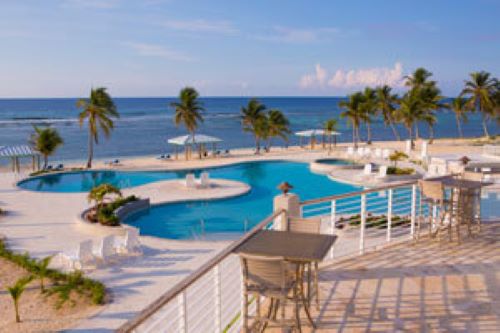 Extra large, walk-in freeform pool and jetted hot tub 


Guest Rooms Include:
Ceiling fans
Private bathrooms with hair dryers, soap, shampoo and hair conditioner
Towels provided in rooms for use by pool or on beach (towels on boats for use on dives)
Small drip coffeemakers
Closets with hangers
Televisions (although availability and quality of channels may be limited)
WiFi
Irons and ironing boards are available upon request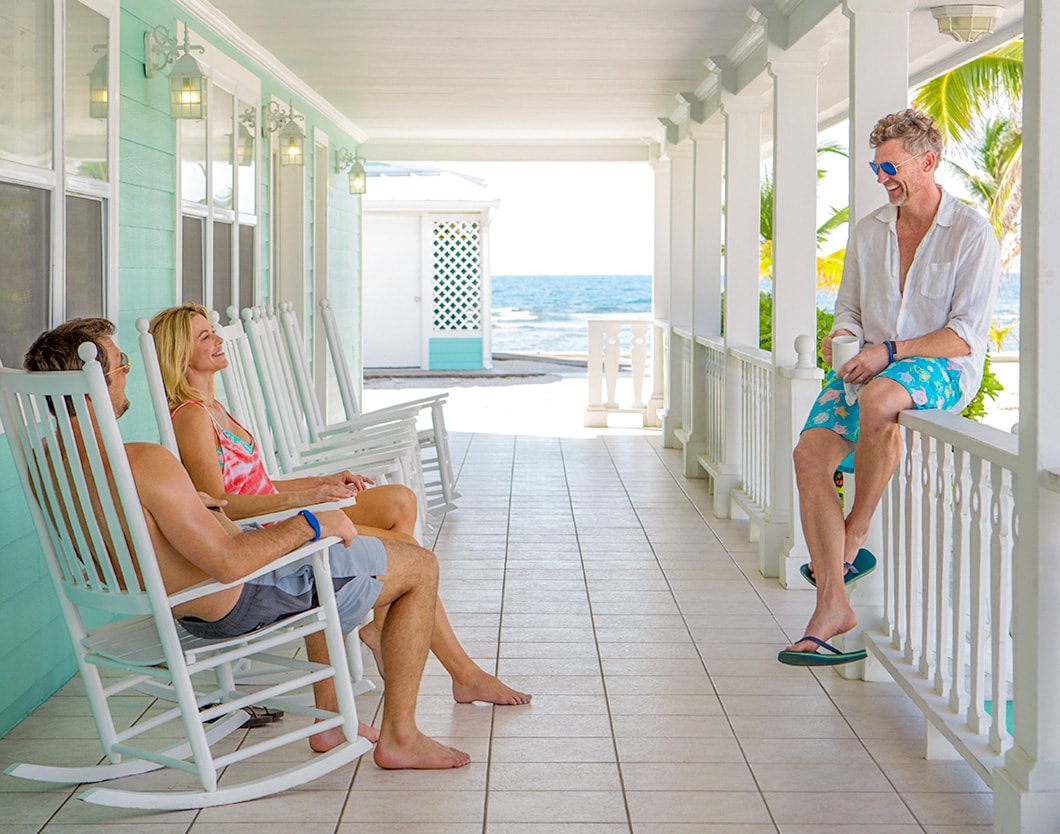 Beach area with lounge chairs and hammocks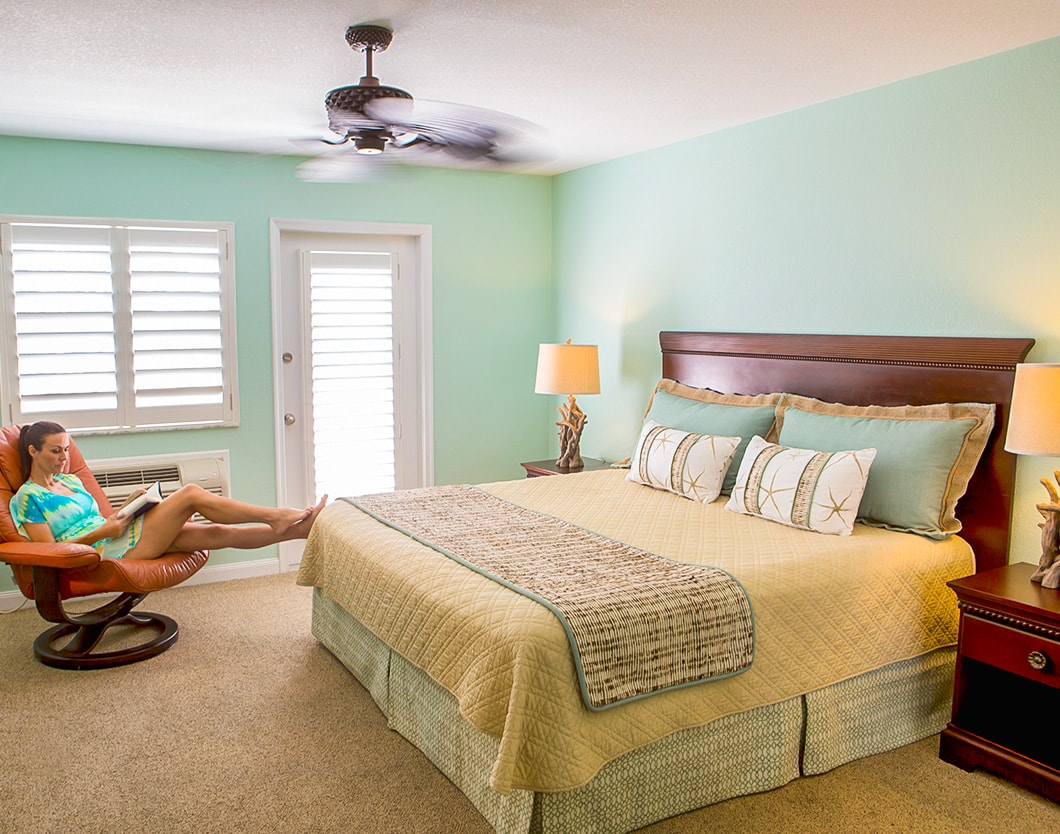 Packaged options are offered for breakfast and dinner, or breakfast, lunch, and dinner plans served in our main dining room. These chef-prepared multi-course meals are also available to all guests on a pay-per meal basis.
Breakfast consists of a variety of breads and pastries, fruit, cereal, yogurt, hot entrées, and eggs cooked to order.  Lunches include a daily soup and salad selection; meats, cheeses, breads, condiments for sandwiches; hot entrées, and light desserts.  Complimentary beverages include coffee, tea, and fruit punch, with milk and fruit juices offered at breakfast.

Themed dinners make every evening different.  Featuring new and delicious soups, appetizes, salads, vegetables, starches, and hot entrées. And there's always a selection of fabulous desserts to top off a great meal.  Coffee, tea, and fruit punch are complimentary.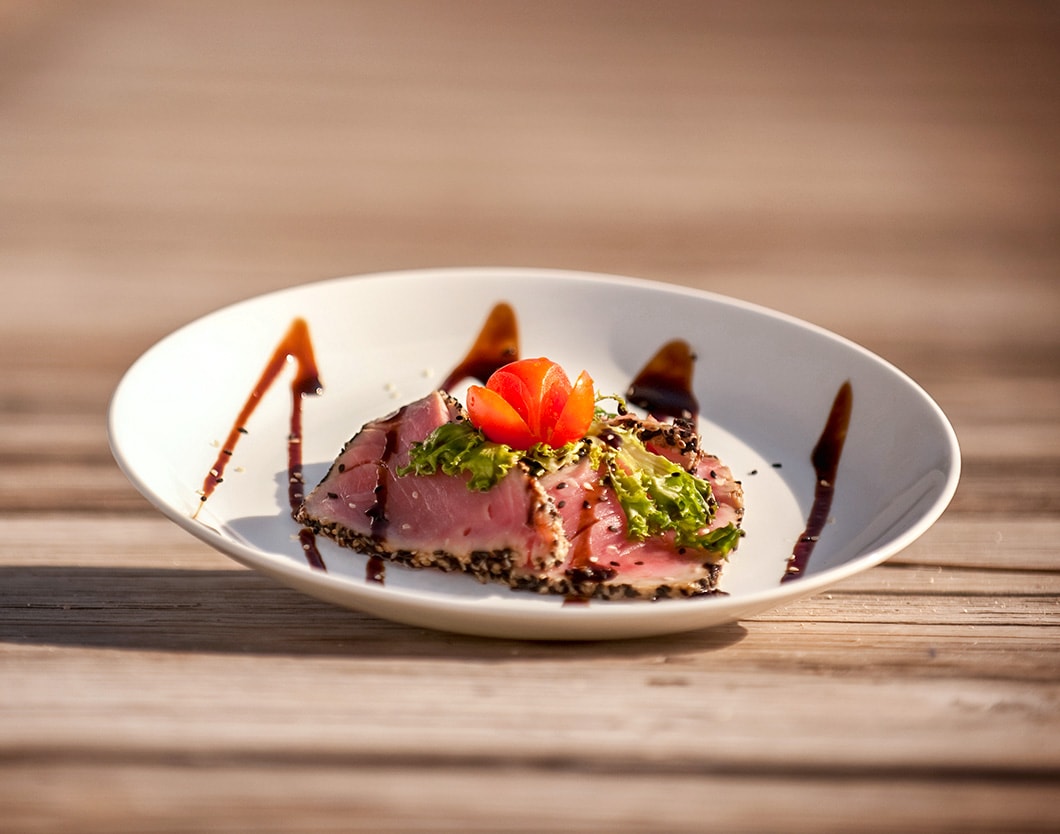 Tipsy Turtle Bar for Beverages and Light Meals
Food and beverages are also available a' la carte from the bar menu at our outdoor Tipsy Turtle Bar.  The bar's top deck is a great place to meet up with friends.  The3 bar opens daily at 12:00 noon with food service until 900PM and bar service until 12:00 midnight.
On selected nights each week we have fun games like bingo and trivia - for prizes and bragging rights among your friends.  And Friday nights mean live music and BBQ with steaks, ribs, chicken, and more.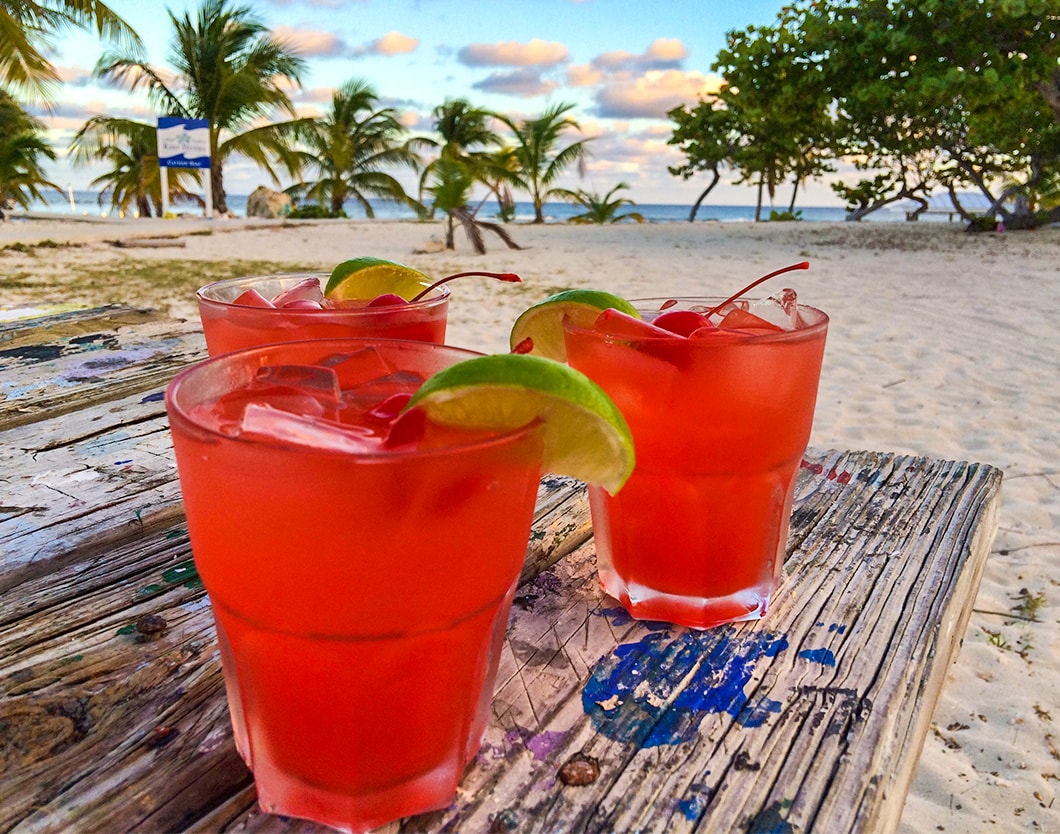 Reef Divers: Personalized Valet Service Delivers the World-Class Experiences You Expect at a World's-Best Dive Destination.

Reef Divers takes the work out of your diving, handling the heavy lifting and care of your boat dive gear - from your first dive with us through your last dive (unless you'd prefer to do it yourself).  We rinse, dry and store your BCD and regulator daily, so they're set up and ready for your next day's diving.  The only finger you'll have to lift is the one to point out your gear as you relax in the boat, ready to go diving.
Rather than having to perform an unbalanced "tank dance" to get from your seat to the rear of the boat with a 35 pound scuba tank on your back, we carry your gear for you and help you slip it on while you're seated. At the end of the dive, you hand your fins and cameras, and we help you ascend one of the ladders and remove your gear before you return to your seat.  If you have physical limitations or special needs, you may choose to hand up all your gear before climbing the ladder.

Cayman Islands diving is mostly current-free, which is optimal for new divers, divers who want to move at their own pace, and underwater photographers who may want to spend their entire dive at one location, waiting for the perfect shot.
All dive sites are moored, which marks the beginning and ending points of that dive.  Our diver masters will brief the location, establish dive limits, and draw a map of the tour they'll lead.  As long as divers remain in buddy teams and stick with the predetermined limits, it's their option to follow the tour or go off on their own.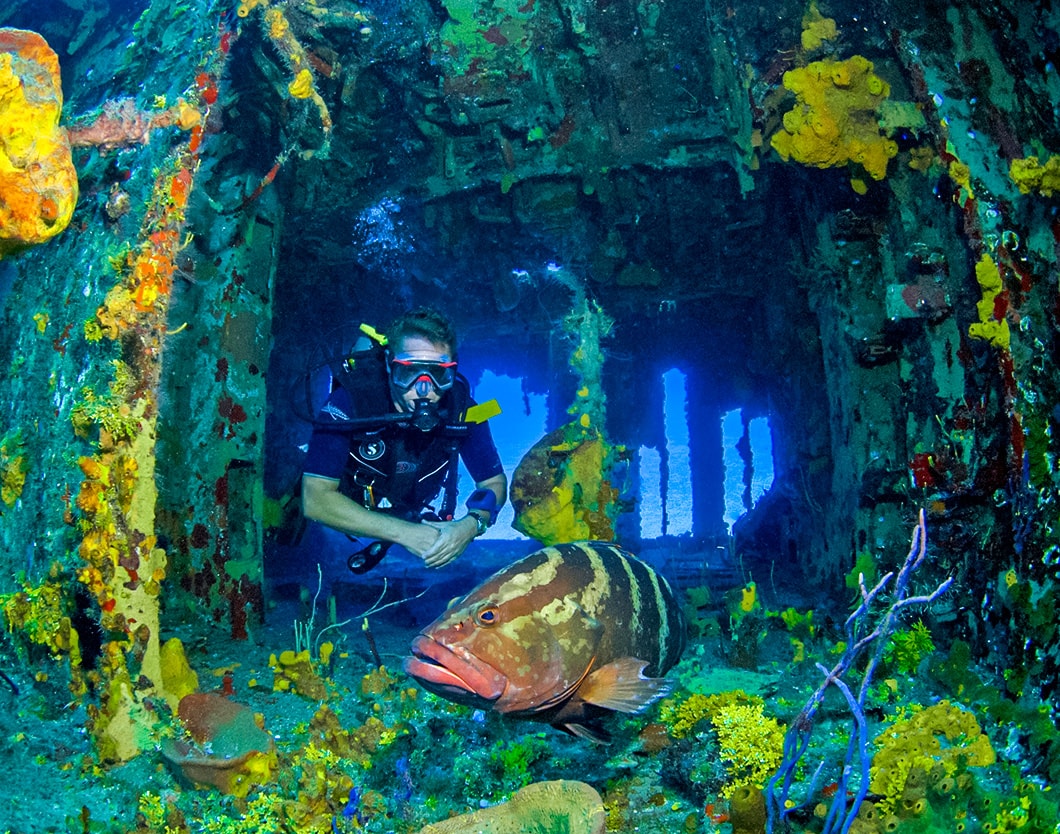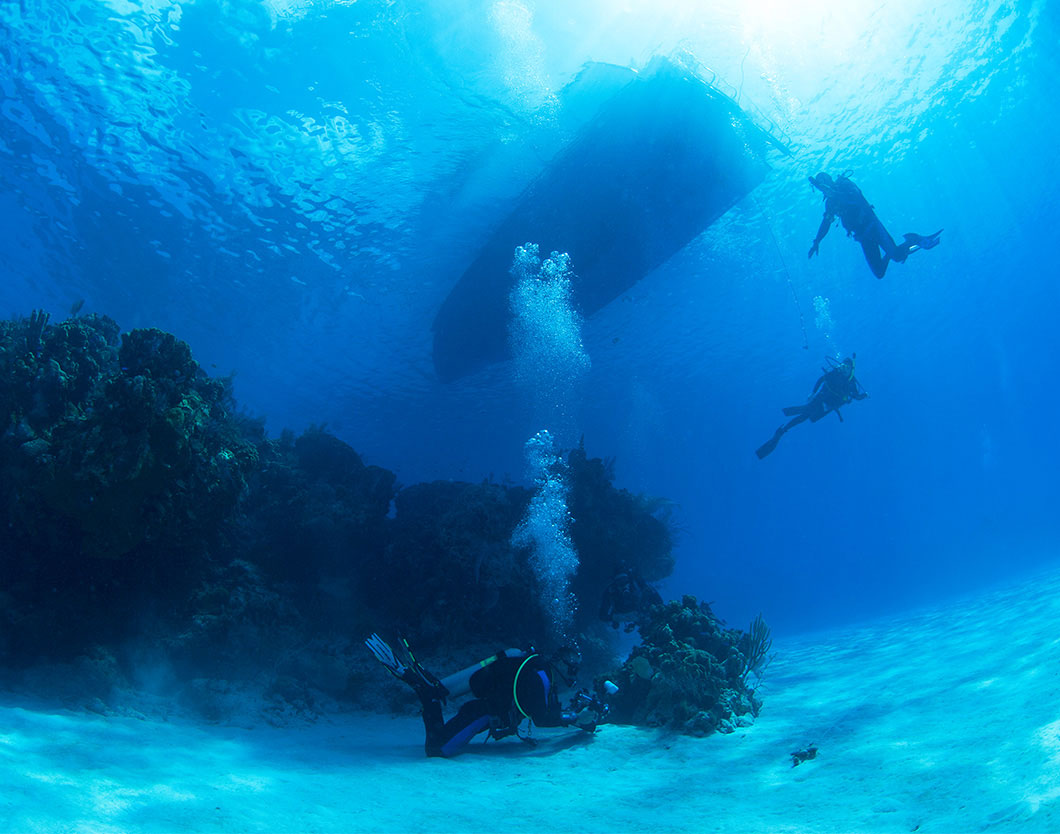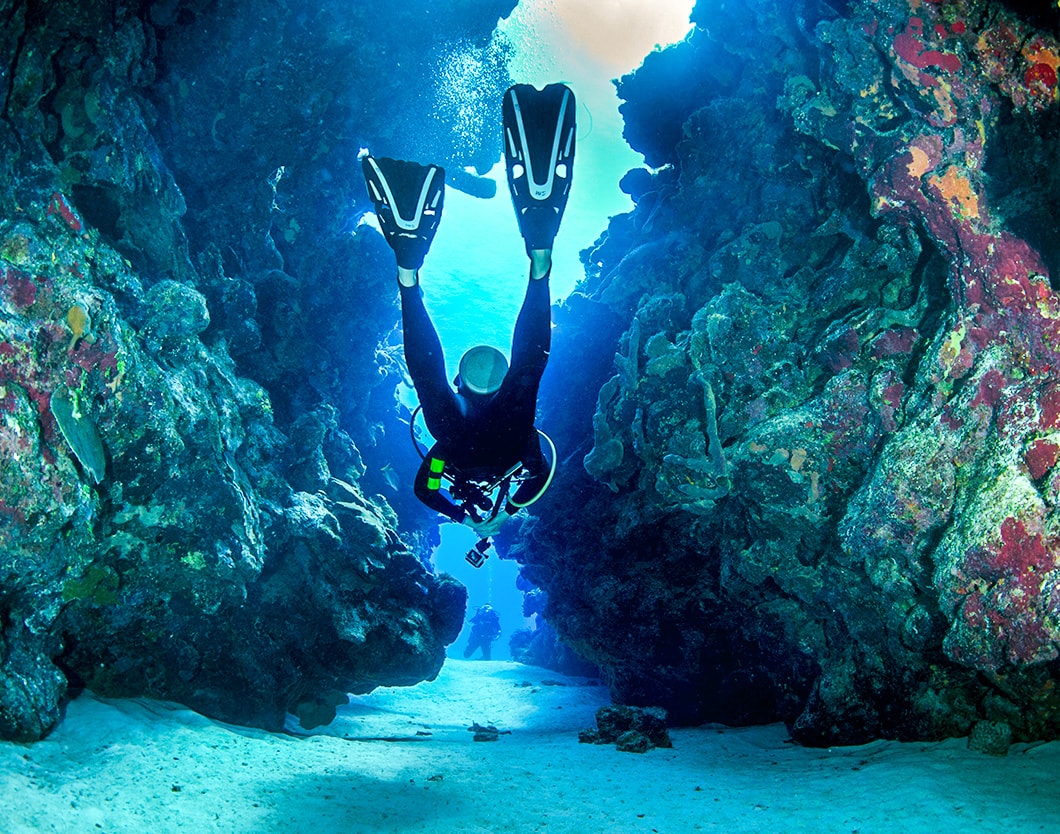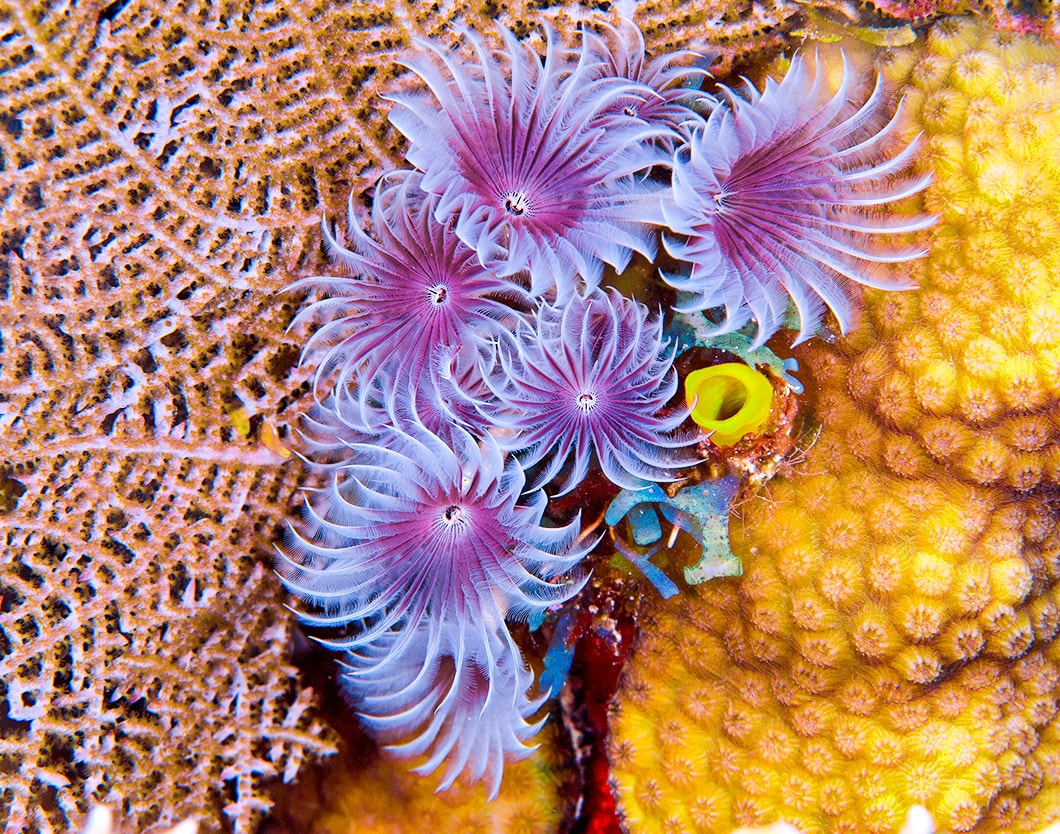 Four boats call Cayman Brac Beach Resort their home port:  Big Sister, Little Sister, Ocean Sister, and Coral Sister.  Each comfortably carries up to 20 divers and two crew members.  They're 42 to 46-feet in length, 16 feet wide, and conform to the highest standards established by the American Bureau of Shipping.  Cruising at 20 mph you'll quickly and comfortably arrive at dive sites.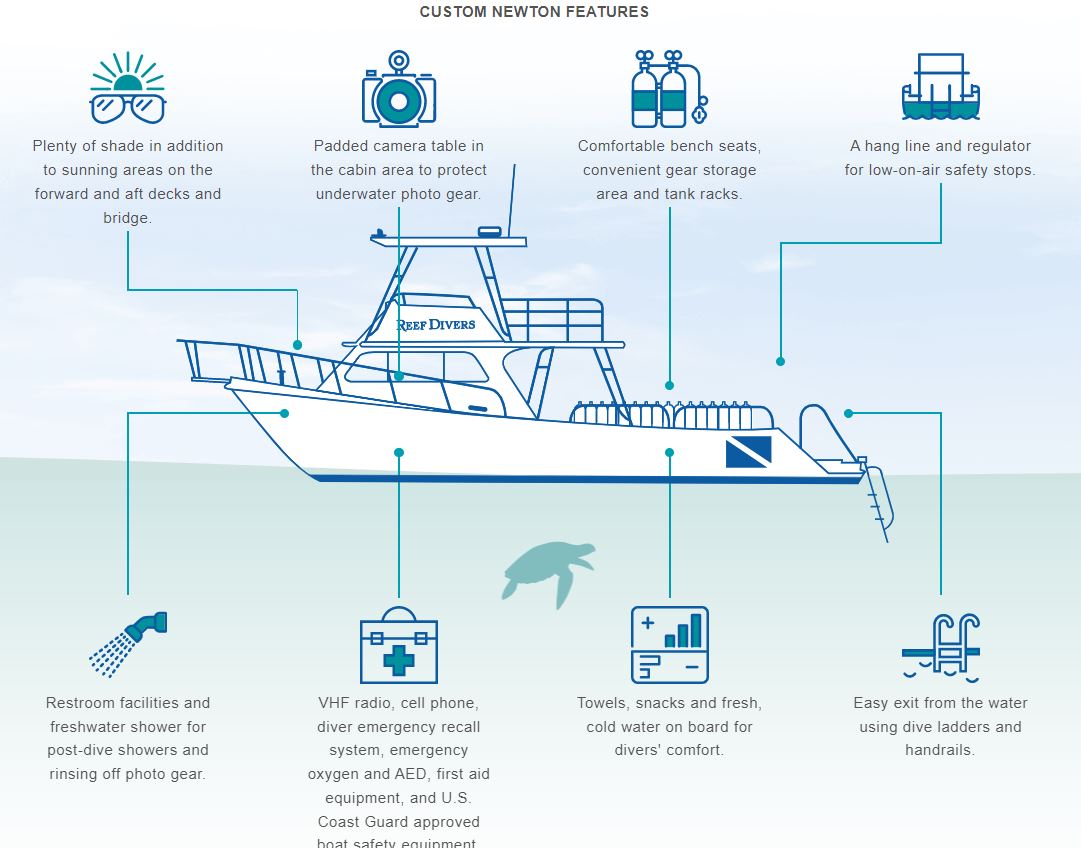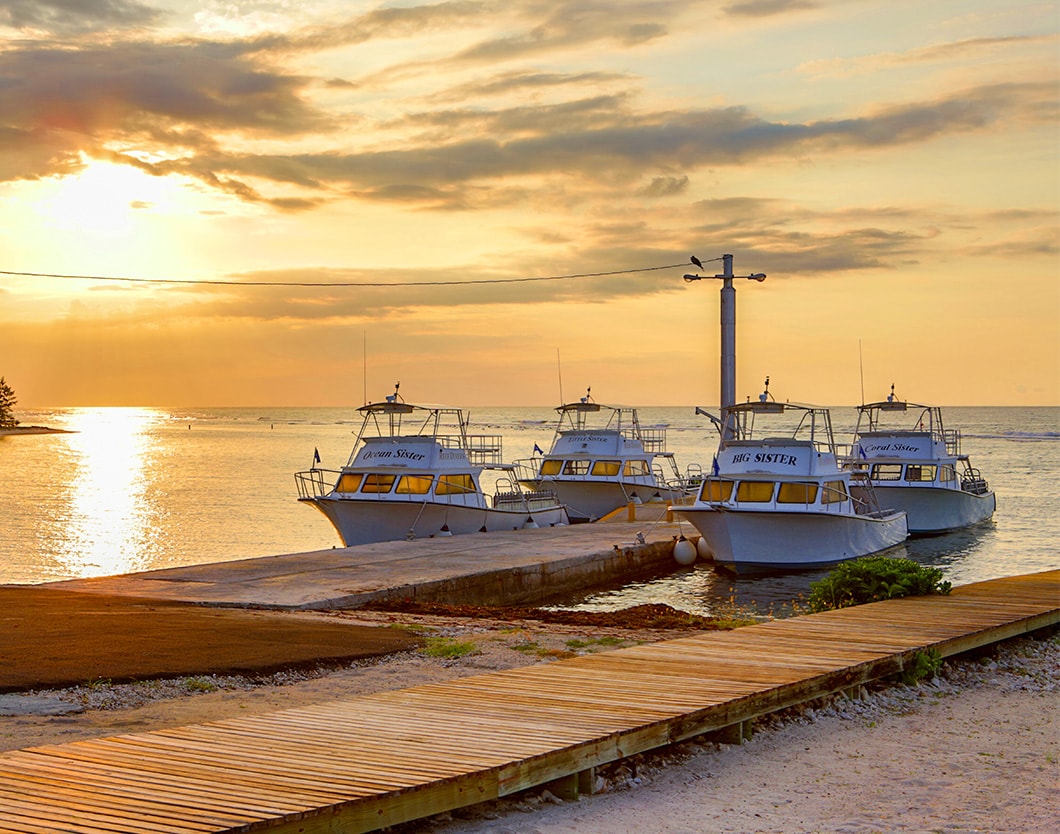 The island's lush green areas and marshes provide homes to many beautiful birds.  Marked trails facilitate exploring the island's natural beauty, including hiking up to the lighthouse.  Most of the roads are flat and have little traffic, so the island lends itself to easy bicycling.  Caves like Bat's Cave, Peter's cave, Rebecca's Cave and more offer even novice spelunkers a way to spend non-diving time.  And for the most adventurous, you can arrange excursions to climb up or rappel down the Bluff under the supervision of experienced professionals as a unique way to spend your surface interval.