Check out where we'll be staying...

HERE

.... this takes a couple of minutes to load but is REALLY a great look at where we'll be and diving in October! The Media Luna specific portion of the video is at the end but the intro is mostly Media Luna when you see the spectacular ocean view shots and resort shots. The multicolored lobby is Henry Morgan and the full beach front with the long dock is HM but the secluded shots of the ocean and diving are all Media Luna. Its a shame some of the better footage was not specifically under the hotel break out. I have been to all 3 resorts and Media Luna is by far the best!

We still have rooms...come and join us! Kamala
Have you see all the fun from last year? We had a blast and this year will be even better!!! *Thanks to Stan aka ScubaSki for this awesome video montage!

or this great dolphin encounter...
SD.COM PREMIER MEMBERS

GET A FREE SCUBA COWBOY CD PLUS $100 off A SINGLE ROOM UPGRADE making a single room only $100 +tax over a Double PLUS A CHANCE TO WIN A FREE ZIP LINE TOUR ($60), FREE NITROX ($130), FREE NIGHT DIVE ($50) AND FREE OCEANVIEW UPGRADE ($Priceless) JUST FOR BOOKING AND PAYING IN FULL BY FEB 14th MIDNIGHT CENTRAL TIME TO GET THIS SWEETHEART OF A DEAL!!! Simply post in this thread/topic and pay in FULL by Feb 14th and you will receive a FREE SCUBA COWBOY CD PLUS $100 off A SINGLE ROOM UPGRADE making a single room only $100 +tax over a Double PLUS A CHANCE TO WIN A FREE ZIP LINE TOUR ($60), FREE NITROX ($130) AND FREE OCEANVIEW UPGRADE. AND ANYONE WHO BOOKS AND DEPOSITS THE TRIP BY AUGUST 1st WILL BE ENTERED TO WIN A FREE OCEANVIEW UPGRADE!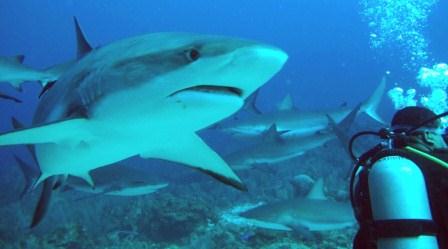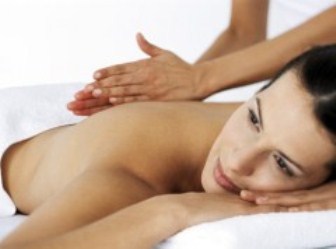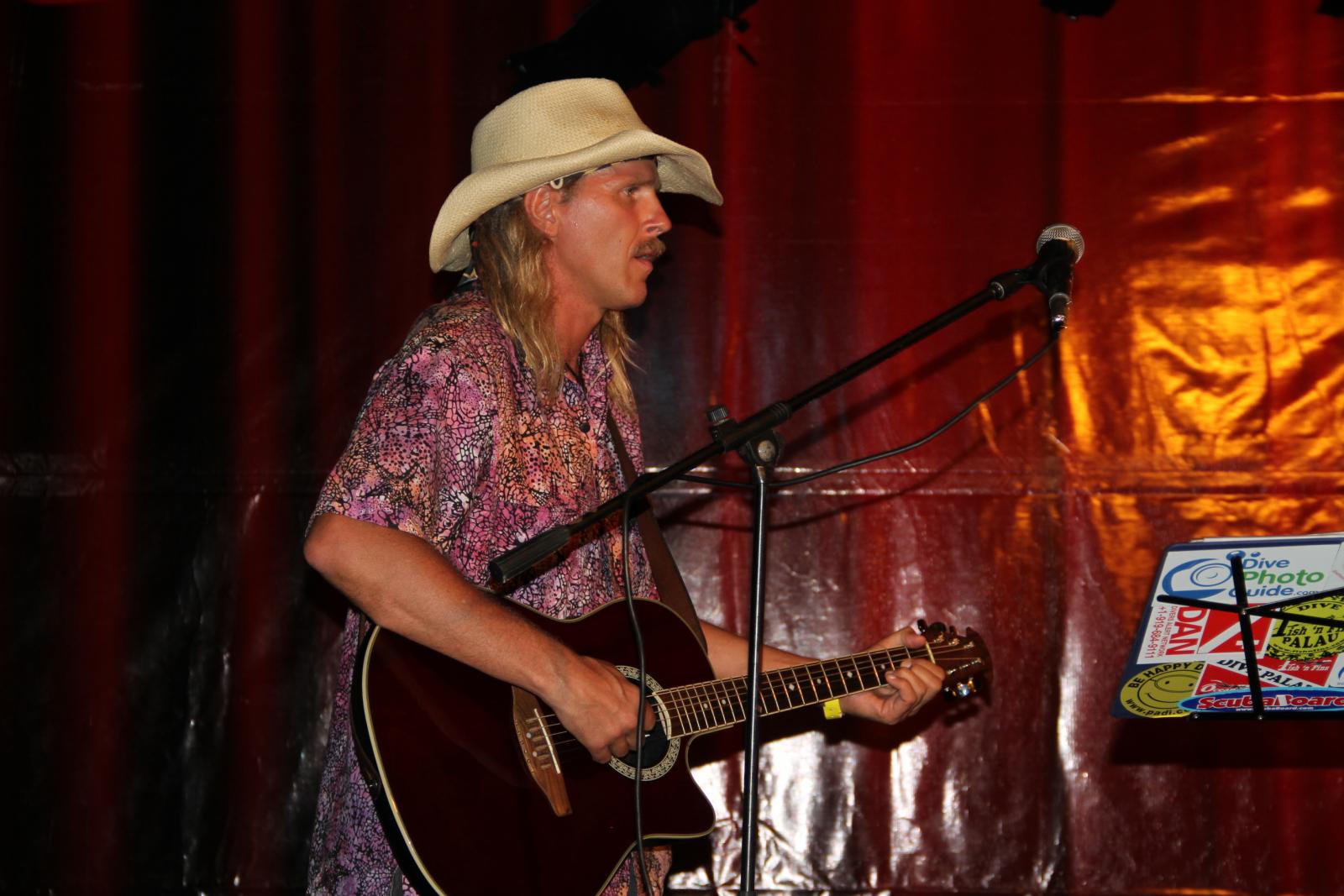 Check out SD's New Online Booking Engine FIRST & get $200k in FREE Travel Accident Insurance on every airline ticket you purchase + Much Much More! Simply click THIS link, register as a free preferred member and get LOTS of FREE perks on every ticket you buy & Save Money!
NOTE:

In 2012 all trip participants will need to be premier members of our site so that we can effectively communicate with you and help to manage your trip/vacation more easily. Its only $35 a year and you'll get $25 back after EVERY trip you take with us if you file for it. To become a premier member click on the MEMBERSHIP tab along the top of the forums and follow the prompts.
NEED HELP BOOKING THIS TRIP? SIGNING UP AS A PREMIER MEMBER? HAVE QUESTIONS? Please post your specific trip questions in the thread or for general help on signing up email trips@singledivers.com and our awesome volunteers will help you!
Special questions can be addressed to kamala@singledivers.com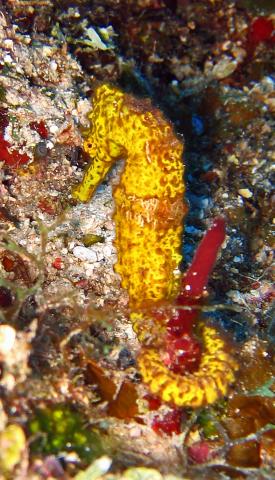 Join us for our LUXURIOUS ALL INCLUSIVE HENRY MORGAN'S MEDIA LUNA SINGLES WEEK AT INCREDIBLE PRICING!!! October 27 - Nov 3, 2012 FOR $999 + taxes + airfare d/o or $1199 + taxes + airfare s/o!!!
Join us October 27 - Nov 3, 2012 for 7 nights 5 days 3 tank boat diving + UNLIMITED SHORE DIVING ON THE WORLD FAMOUS CALVIN'S CRACK + (can be extended IF you have someone who wants to book the same dates as you or you do a single occupancy for any days we can't find you a roomie)!
This will be the LARGEST Single's Week ever...Don't Miss our "SECOND ANNUAL ONLY" SPECIALS INCLUDING LIVE MUSIC BY PUP MORSE THE SCUBA COWBOY, CONTESTS, PRIZES, LIONFISH WORKSHOPS AND HUNTING & POSSIBLE DERBY, PHOTOGRAPHY, CERTIFICATION CLASSES, TECHNICAL DIVING AND SIDEMOUNT DIVING CLASSES and MORE!!!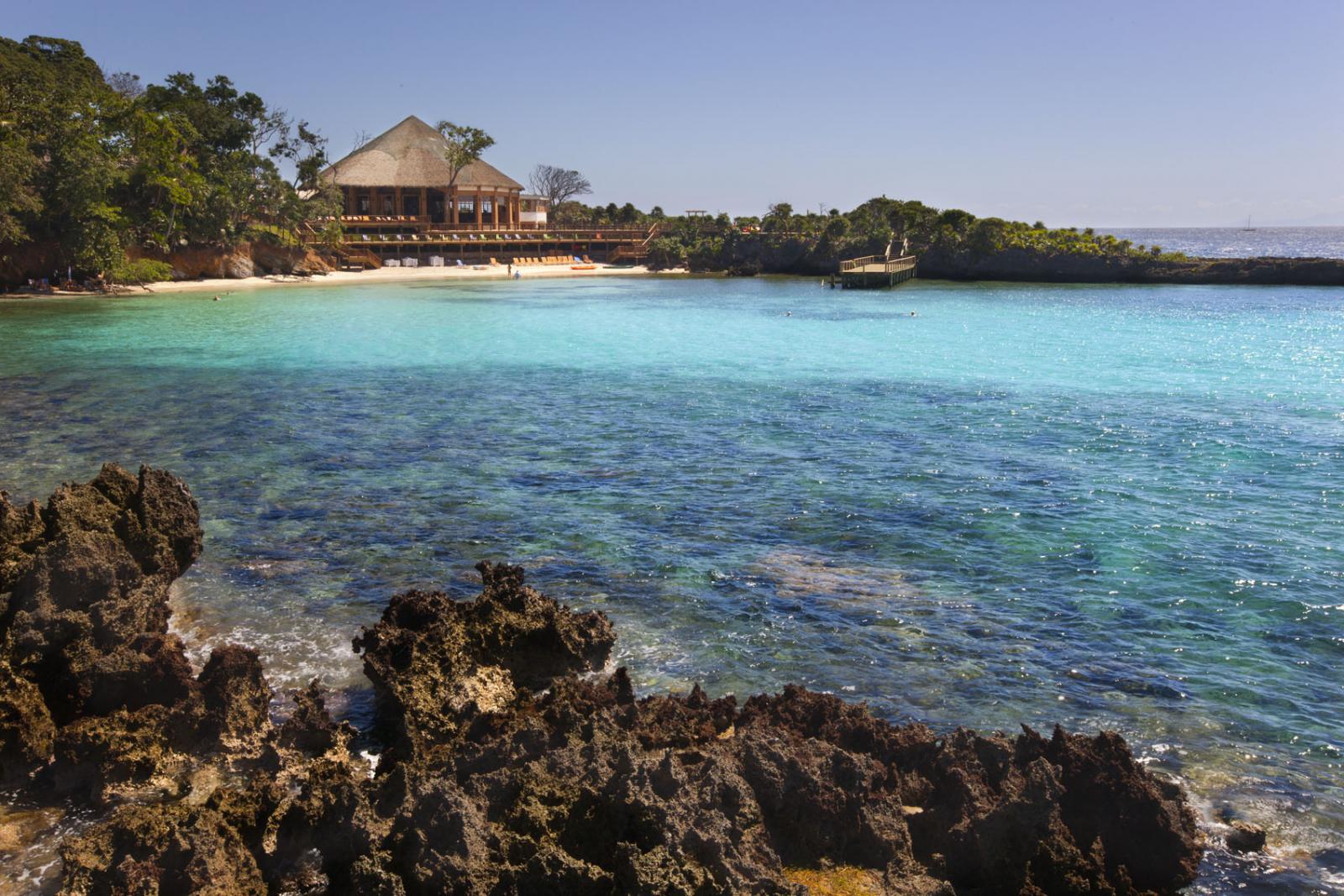 HURRY!!! WE HAVE 60 ROOMS at MEDIA LUNA the newest of the HENRY MORGAN RESORT properties diving with their excellent inhouse Dive Operator....we have 10 Double Occupancy Rooms for 20 IS Spots & 50 King/Queens for 50 singles for a total of 70 PEOPLE!!!
Availability: IS LIMITED BY ROOM TYPE SO MUST SPECIFY WHEN BOOKING: Double Occupancy or Single Occupancy. Due to this FABULOUS SPECIAL DISCOUNTED PRICING these spots will not last long!
JOIN US FOR OUR HALLOWEEN MONSTER BASH IN ROATAN!
This special pkg is LOADED with 3 boat dives a day for 5 days, breakfast, lunch and dinner, sodas, water, and local/house alcohol, transfers and UNLIMITED SHORE DIVING! THE HOUSE REEF IS CALVIN'S CRACK ONE OF THE BEST DIVE SITES ON THE ENTIRE ISLAND!! The pkg includes a wonderful get away at a resort with one of the BEST resident dive shop on the Island!
Last year we stayed at the Henry Morgan property in West Bay and this year we'll be staying at MEDIA LUNA which is the last resort past Coco View on the opposite side of the island!!! Due to the popularity of this great location AND our fantastic pricing...plus aggressive marketing these spots will not last long! This will be a SELL OUT TRIP! So hurry...Our Premier Members & Above will have exclusive ACCESS to ALL EARLY BOOKING DISCOUNTS for an unheard of 16 days until Feb 14, 2012. To join this trip you must be a premier member for which you'll get $25 back if you file for it after this trip and EVERY trip you take (Form in the forms forum)!

MEDIA LUNA RESORT

will be our Home Away from Home for the week!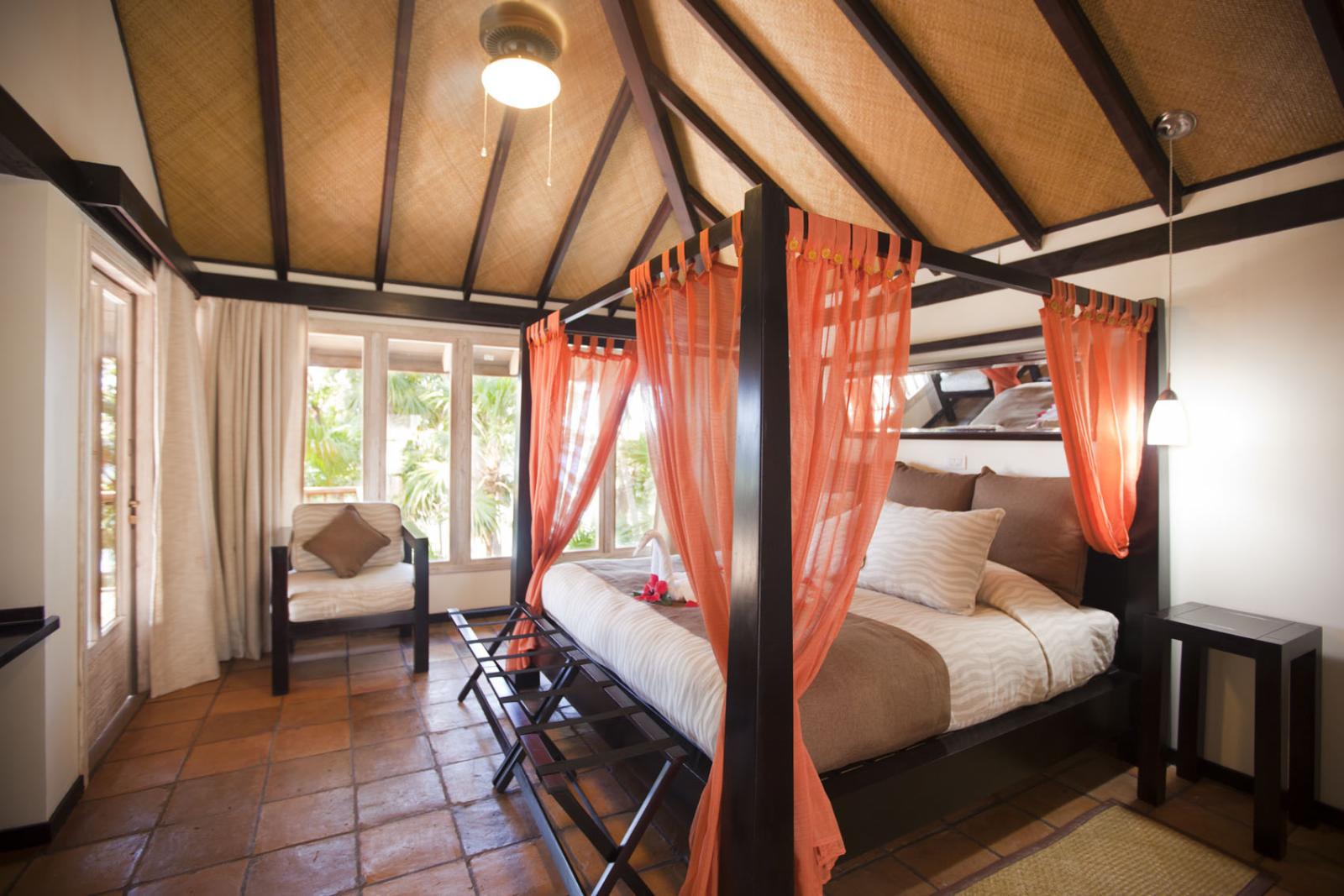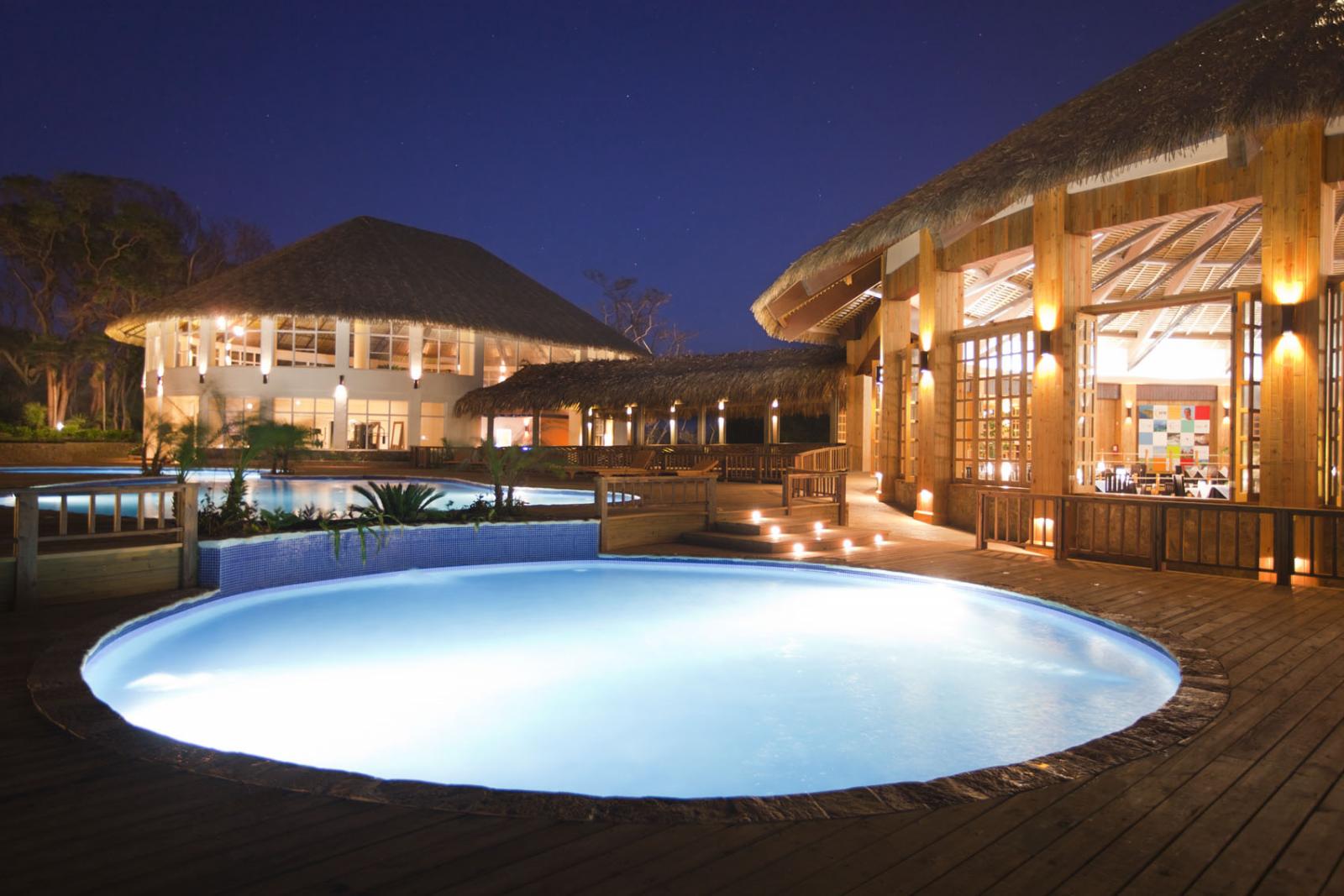 FULL PRICING & OFFICIAL AVAILABILITY BY ROOM/PKG TYPE (FOUND ONLY HERE):
PRICE SUMMARY:
7 Nights 5 days of 3 tank (1) hour boat dives + Breakfast, Lunch & Dinner + local beers + UNLIMITED SHORE DIVING + bar and local talent + FREE INTERNET IN LOBBY + swimming pool + School/LIFE Supplies Distribution to a local orphanage/foster home + Hotel Taxes + Service Charges + Transfers from Airport to Hotel and back + LIVE CONCERTS by our VERY OWN PUP MORSE...THE SCUBA COWBOY...and MORE!!!
$999 d/o + 16% tax $160 = $1159 ALL INCLUSIVE!!!
$1199 s/o + 16% tax $192 = $1391 ALL INCLUSIVE!!!
- Early bookings until August 1st will qualify for chance at FREE upgrades to oceanview rooms.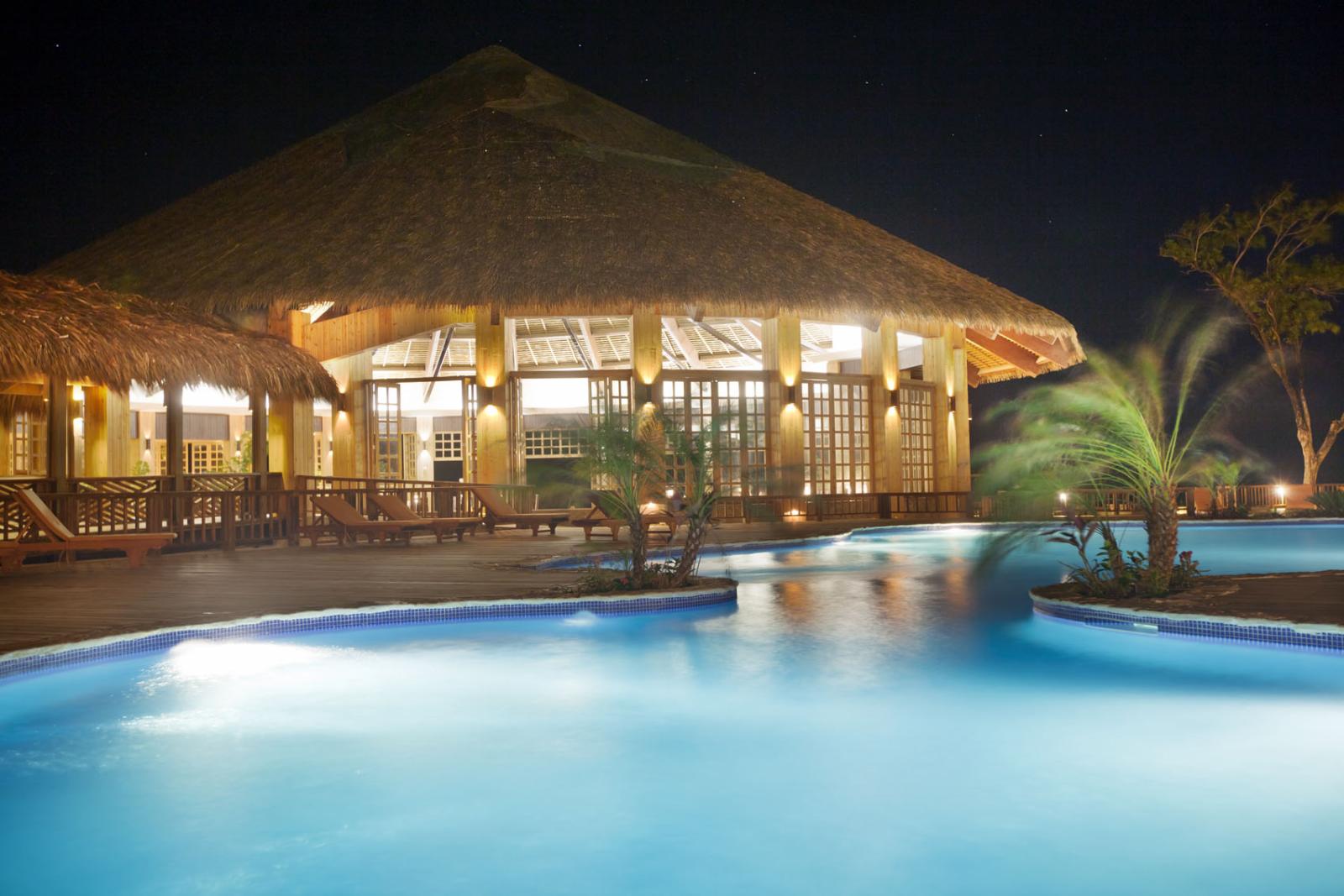 PRICE INCLUDES:
• 7 nights/5 diving days of 3 (1) Hour boat dives daily d/o or s/o (we'll return to the resort after EACH dive so you can miss one and not miss a lot!)
• Unlimited shore diving.
• Unlimited night shorediving.
• Daily breakfast, lunch and dinner including beverages with your meals (served buffet style)
• All Drinks including water, soda, juice, house wine, domestic beers & domestic liquors
• Dive shop with lockers for gear very close by and use of hotel swimming pool
• Orphanage or Foster Home School Supplies Delivery
• SD Famous 'Meet & Greet Get To Know Everyone' Parties
• Transfers from Airport to the resort and back
• Air fills, tanks, lead and weight belt
• Complementary internet access in the lobby
• Welcome beverage during group orientation meeting
• Welcome tank and weights for check out dive on day of arrival
• SD T-Shirt commemorating the trip!
• Daily SD.com H20 Happy Hours (Don't forget to bring a bottle of your favorite booze(s)
• Diving Gifts and Giveaways from various SD Vendor Partners as available and THIS TRIP WILL HAVE PLENTY AVAILABLE!!!
• COSTUME CONTEST WITH HUGE PRIZES - YES it will be a FULL BLOWN MONSTER BASH THEME and we'll have prizes for the best TRADITIONAL Halloween Costumes and the MOST UNTRADITIONAL Halloween Costumes!!! So get creative!!!
NOT INCLUDED:
• 16% taxes (see final trip price above showing the tax added to the base pkg price)
• Airfare to Roatan - Airport Code =RTB
• Premium Alcoholic or premium non-alcoholic beverages such as smoothies
• Optional Sightseeing Tours in Roatan inlcluding Dolphin and Shark Dives: (SEE BELOW FOR DETAILS & PRICING)
• Weekly Nitrox pkg will be $130 normally $160 and is UNLIMITED including ALL shoredives + 3 boat dives a day
• Rental, instruction and retail charges (SD will have a technical and recreational instructor on this trip so consider doing that cert you've always wanted!)
• Resort and Diving gratuities usually 15% of base pkg (These monies go to the divemasters, boat captains and the boat crew as well as the entire dive support and hotel support staff that make our experience great. We will tip at the end and collect a group tip.)
• TRIP Insurance is
OPTIONAL BUT STRONGLY ENCOURAGED
. If you miss the Flight to Roatan RTB you MAY be able to catch a flight the next day but MANY run full and ONLY ONCE A WEEK so you may have to wait several days if not a week to get to the island! If you choose to self-insure that is fine but you also choose to accept all losses accordingly as SD.com nor any vendors will be responsible for losses due to non-insuring.
(see the end of this post for 2 great insurance links)
• DIVE Insurance is
MANDATORY!
DIVE insurance is VERY inexpensive. Even if you have insurance that you think covers DIVING ACCIDENTS and air lifts…it is CHEAP (less than $100) to get a supplemental policy to ensure you are cared for. We recommend both Diver's Alert Network please use reference
#1603080
or Dive Assure and get your Dive Insurance and Trip Insurance in one policy pls reference us via the drop down menu.
(see the end of this post for these 2 great insurance links)
• 3% non-cash fee on all payments per transaction that are made via credit card and/or all non-cash transactions
AVAILABILITY:
Double Occupancy Diver:
20 Divers @ $999 + 16% tax $160 = $1159 per person with 2 spots taken.
18 spots available!
(single rooms can be converted if needed)
Double Occupancy Non-Diver:
Non-Divers @ $799 + 16% tax $128 = $927 per person with availability per above bookings.
Single Occupancy King/Queen Diver:
50 Divers @ $1199 + 16% tax $160 = $1391 per person with 0 spots taken.
50 spots available!
Single Occupancy King/Queen Non-Diver:
Non-Divers @ $999 + 16% tax $160 = $1159 per person with availability per above bookings.
Want to stay longer??
You can add 1 more night/day + 1 more day of 2 tank diving + food: only $166 SD Price d/o or $199 SD Price s/o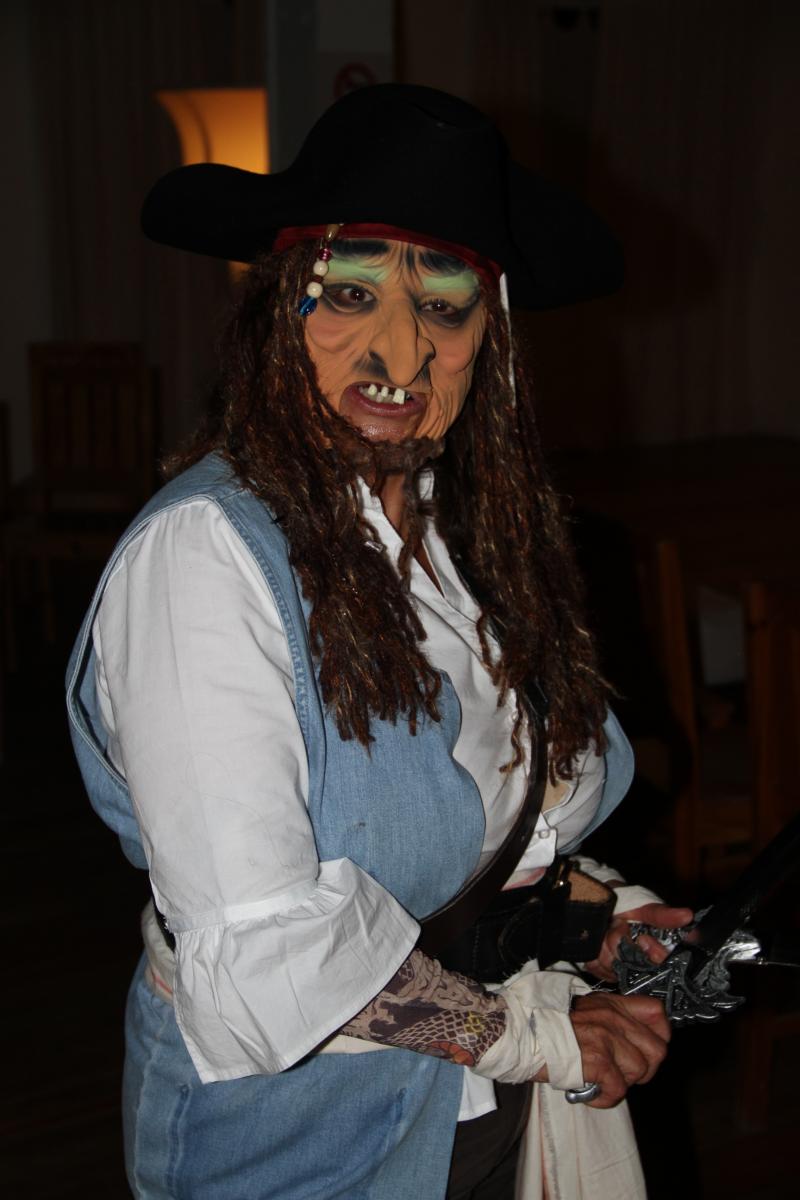 TRIP ITINERARY:
While OUR personal HM Morgan Roatan Single's Week Experience may vary due to weather and conditions, the outline below will give you a good feel for the exciting week in store for us! KEEP CHECKING BACK AS MANY ACTIVITIES ARE STILL BEING LINED UP FOR THE AMAZING WEEK OF FUN IN THE SUN AND CRITTERS IN THE SEA!!!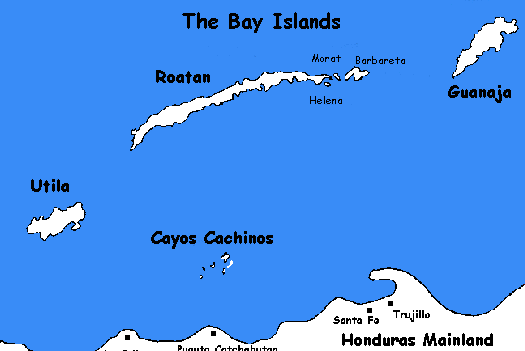 Days Prior to start of our trip:
If you wish to arrive early or want to combine other diving or touring adventures in conjunction with this one let us know. We can add days to the FRONT or the END of your week as well as several days of local site seeing on this amazing island.
Oct 27,2012:
This will be the official ARRIVAL date in Roatan,Group Orientation and the evening of our first Welcome Happy Hour! Depending on your flight times...you may have enough time to do a complementary shore dive to refresh after your flights.
Oct 28 to Nov 1, 2012:
These 5 days will be our group package of 3 tank dives off the boats. The first dive starts at 7:45am and the boat will return after each dive allowing you the luxury of sleeping in or skipping a dive. Breakfast, lunch and dinner along with alcoholic and non-alcoholic drinks are included daily and are available on premises. The pkg includes 3 boat dives for 5 days and all the shore diving your computer will allow you to do! All meals are included as part of the pkg and Dinner follows our resident Happy Hours.
Entertainment & Activities:
This week is full of entertainment and activities. In order to squeeze it all in we will prepare a very full calendar of events for you including both afternoon and evening events (BUT THEY WILL NOT INTERFERE WITH YOUR PACKAGE DIVES):
Saturday:
Welcome Orientation and Welcome Happy Hour
Sunday:
Social Mixer and other festivities!
Monday:
TBD
Tuesday:
Optional Night Dive for those interested...either shore or boat! Let us know if you wish to do a night dive! Other festivities for those NOT Night Diving!
Wednesday:
World Famous MONSTER BASH Costume Contest...after all it's HALLOWEEN! FREE DIVE TRIPS & MORE AS PRIZES!!!)
Thursday:
The world famous Fire show and after wards our very own Pup will sing the night away!
Friday:
Comedy night (Both local and imported action... YOU!) and a charity benefit crab race to keep you on your toes AND raise money for the local orphanage!
Nov 02, 2012:
This is an optional day of diving which you can take advantage of or take off for activities and sightseeing or just cleaning gear, packing or relaxing.
Other Activities:
Throughout the week you can do local sightseeing, tours and activities such as kayaking, hiking, sight seeing and exploring the island. We will spend a great deal of time on the island as we experience the amazing diversity of this fun Caribbean isle. At some time during the week we'll go to the orphanage or foster home and try to personally bring our school & life supplies to the children. These interactions with the kids are usually very moving and powerful...don't miss it!
Since this will be our last night we'll plan something FANTASTIC for our evening activities to celebrate the fantastic week of diving and fun.
Nov 3, 2012:
This is departure day and the end of our exciting week in this fun Caribbean isle. Do keep approx $37 for your exit tax out of the country in case it is not included in your airline ticket.
Additional Tours:
If you want to book add'l tours during our trip let us know! We have a full list of other options including a Dolphin Dive, Shark Dive, Canopy Tour, etc.
DAYS AFTER NOVEMBER 3rd:
For those who opt for the add'l extra days your departure date will vary but the process will be the same. We will help you find a roomie for extra days...just let us know!
More on the Hotel:The Media Luna Hotel is made up of a plethora of detached villas that are luxurious and spacious, separated from the lobby and entertainment area of the hotel to ensure maximum relaxation and privacy. The lobby and entertainment area is a relaxing and serene place to check emails, get a drink or just watch the ocean. The pool is situated between the hotel and the aqua water of the North end – home of the islands BEST DIVE SITE. Media Luna is very relaxing and tranquil..far away from all your worries and cares. Stay and dive or just relax and you too will see why so many guests return. Accommodation: At Media Luna Hotel and Beach Resort we have Single rooms with a King size bed, Double rooms with two Queen size beds, Triple rooms with 1 King size bed and 1 single bed and a luxury, private Suite for those special occasions. Each room is furnished with a spa like private bathroom and hot water and equipped with a fridge, hair dryer and the all important air-conditioning and satellite television – although we do hope you will be outside enjoying the Caribbean weather most of the time. Each of the Media rooms has a private balcony/pat with hammock, hard wood floors and comfortable furniture if you want to spend some time in your room. The rooms have been designed with a natural spa type look and feel, natural colors with dark woods will surround in relaxation!
* Private bathroom with hot water
* Private balcony with hammock or seating area
* Air-conditioning
* Satellite television
* Fridge (mini-bar)
* Telephone (TBD)
* Hair dryer
* Private safe


Dining at Media Luna Resort: Meals are served buffet style and usually offer an array of local foods prepared in a variety of ways. It is convenient, easy and layed out so you can enjoy nightly entertainment while dining! Enjoy a relaxing dinner then watch spectacular sunsets on our spacious pool deck or after your night dive. Have special food needs? NO PROBLEM!!! NOTE: Media Luna now has a new chef from Italy who specializes in vegetarian and non-meat options as well as traditional dishes for all tastes and preferences. I did not get a chance to enjoy the new chef's cooking when I was at Media Luna last Nov but those who did said he was excellent. In general Roatan serves food with a European style and flair. As more Americans visit their resorts they expand their menus to more US styled meals. You won't go hungry but you might not gain 10 pounds either...all in all that's not too bad! - kamala

The Bars: Media Luna has a full service bar right next to the restaurant and just off the lobby. The bartenders are friendly and will serve you mixers if you bring a bottle or two from Duty Free. The snack bar is part of the bar area for a mid day munchie.

Shore Diving Some of Roatan's best diving is right off the shore right off the resort. Night Diving We can do a boat night dive for $TBA per person. We need a minimum of TBA people. Max Depth: 20-130ft but mostly very easy wall and drift diving as well as easy return to the boat dives Water Temp: ave 84+ degrees F Air Temp: High 80's to low 90's degrees F Weather: Late October & early November is EXTREMELY nice weather wise in Roatan.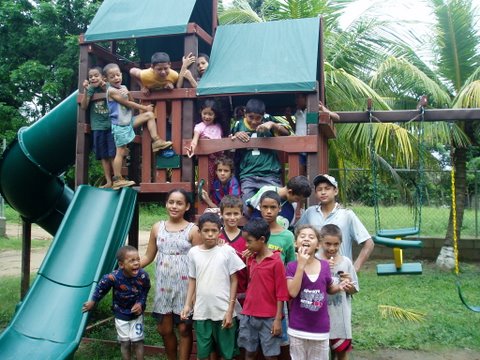 OPTIONAL TOURS/EXCURSIONS/ADD-ON PRICING:
Extra Night + 1 day of additional 2 tank dives + Meals Add-On Price to this diving pkg:
$166 d/o or $199 s/o (can't guarantee d/o for extra days but will help you find someone to share with)
Non-diver discount:
See prices in main portion of post.
Nitrox pricing:
$130 for the week
Dive equipment rental:
Wet suit, regulator/octopus, computer, Buoyancy compensator, mask/snorkel/fins.
Please inquire in advance to ensure adequate supplies.
These prices already include 16% sales tax:

Regulator: approx $4.48 per dive or $13.44 per day (x3 dives) - TBA

BCD: $4.48 per dive or $13.44 per day (x3 dives) - TBA

Wetsuit: $4.48 per dive or $13.44 per day (x3 dives) - TBA

Dive computer: $5.60 per dive or $16.80 per day (x3 dives) - TBA

U/W light: $7.84 per dive or $23.52 per day (x3 dives) - TBA

Mask/fins/snorkel: $11.20 per DAY - TBA


Single Supplement Standard Rooms:
ONLY $100+tax for the week until Feb 14th!!! - See pkg prices above which includes the taxes
Night Boat Dives:
TBD
Shark Dive - $100 per person in advance / $115 + 16% tax on island - (1) tank dive:
An amazing shark dive that includes a shark feeding and seeing these amazing animals up close and VERY personal! If you love diving or just if you're fascinated by sharks you can't leave Roatan without doing the shark dive. 3 dives daily with up to 20 sharks per dive.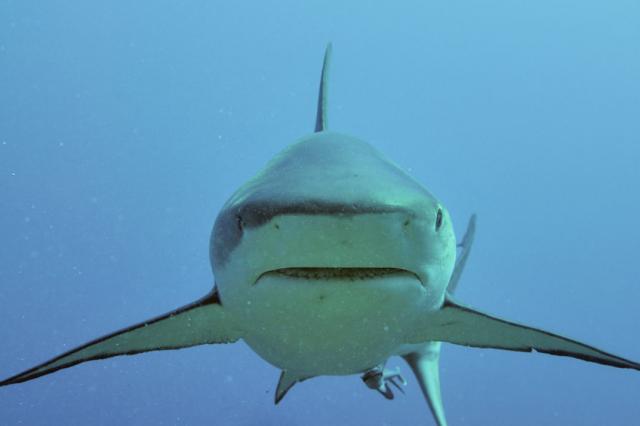 Spa – facials, massage, nails, waxing - Various add'll charges:
You're on vacation, so why not spoil yourself a little with a spa treatment? There is an Elisir Day Spa in each of the HM Resorts hotels and resorts. Here you can really relax and unwind and receive a little pampering with a facial or a body massage or perhaps you need to catch up on some personal grooming and you've finally found the time. Whether you're after a simple leg wax or an indulgent 90 minute spa treatment, Elisir will not disappoint. Our professional beauty and massage therapists are here to de-hair, de-stress and generally make you feel relaxed and wonderful. The ELISIR Spa offers a complete series of treatments – nails, facials and body massages as well as a wide range of aesthetic and anti-aging remedies of the highest quality and experience. Such age defying techniques follow the strictest guidelines recommended by Vagheggi Phyto cosmesi cosmetics.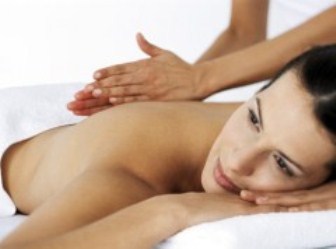 Canopy Tours / Zipline Tour - $50 per person 9-5pm M-Sat:
A Canopy tour is often called by other names in different countries, either a treetop walk or a flying fox or zip-line experience. Come experience the wilds of Roatan with a tree top view you'll never forget!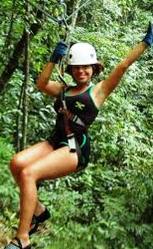 Roatan Butterfly Garden - $ per person 9-5pm M-Sat:
A butterfly and tropical bird sanctuary at West End, Roatan. You have to 'see' it to believe it!
Dolphin experience - $148 prepaid per person / $155 + 16% tax on island 9-5pm M-Sat:
Watch the dolphin show each day or if you want a more personal experience and something you will never forget, sign on for the Dolphin s
wim and snorkel.
Horse Back Riding - $ per person 9-5pm M-Sat:
There are a few different options for horse back riding in Roatan but they all offer pretty much the same thing.
Kayaking - $ per person 9-5pm M-Sat:
HM Resorts offers complimentary sea kayaks and many of the dive shops offer sea kayaking tours if you prefer the security of a guide.
Roatan Marine Park - $ per person 9-5pm M-Sat:
Roatan's Marine Park is a conservation group who educate people of the needs to keep our oceans clean. The Roatan Marine Park takes in volunteers for water and fish surveys as well as monitoring the dive shops in the area to ensure they are not damaging the reef.
Gumbalimba park - $ per person 9-5pm M-Sat:
Gumbalimba park offers something for everyone with tame tropical birds and monkeys to play with and feed, kayaking and sailing or horseback riding will keep the whole family entertained.
Punta Gorda - $ per person 9-5pm M-Sat:
Punta Gorda is a village on the north side of Roatan where the traditional folclor dancing is performed by the Garifuna ladies – they put on a great show.
Iguana Farm - $ per person 9-5pm M-Sat:
Exactly what it sounds like – a farm of iguanas. Here you can handle Iguanas which used to be a popular meat for stew on Roatan – but these days they're protected.
Budget Rent a Car - $ per person 9-5pm M-Sat:
If you want to explore the Island on your own just rent a car at any of our resorts with your Guest Relation. Budget Rent a Car offers a great service for all our clients at HM Resorts.
Captain Vans - $ per person 9-5pm M-Sat:
See the island by renting a scooter or a motorcycle. We also rent: cell phones to call home, DVD movies and DVD players, as well as 3G modems to stay in touch online. For your convenience, we are located in West Bay and in West End.
DISCOUNTS:
• Price includes a cash discount. Please add 3% if paying via any non-cash methods including paypal or credit card. (E-checks via our payment link do not incur this fee nor do they cost you anything
via our Secure Online Payment GateWay
however credit card payments still do!)
• $25 rebate eligible
after
trip for SD premier and above membership levels
(See my signature for link to the forms forum. If you are new to the site send an email to trips@singledivers.com to get the password. PLEASE follow the directions on the form for proper submission & processing.)
• Sign up and pay for this trip in full by Feb 14th and receive an early bird booking discount of $100 off a single occupancy room and a FREE Autographed Scuba CD, and a chance to win a FREE Oceanview Upgrade, FREE Nitrox, FREE NIGHT DIVE ($50, and/or FREE ZipLIne Tour ($50)! ANYONE WHO BOOKS AND DEPOSITS THE TRIP BY AUGUST 1st WILL BE ENTERED TO WIN A FREE OCEANVIEW UPGRADE!
• Add'l $25 Active Duty Military Discount for any active duty military of any country that fights for freedom.
• Deposit is a $300 per person non-refundable deposit. (Deposit can be refunded via claims on your trip insurance if you have to cancel or by selling your spot to a non-SD.com member, however you must ask SD for help.
Note:
Manifest, airline and other passenger change fees may apply even if you sell your spot.)
TRANSFERS:
Transfers are included from the RTB Airport to the hotel and back.
AIRFARE:
Most divers choose to book their own air so they an use miles, their preferred carrier or because they have more time to search out deals. If you wish for SingleDivers.com to research and/or book your airfare ticket for you we are happy to do so for a $25 research & bookingOc fee.
AIR & WATER TEMPS:
Month:
October/November
Water:
Mid to low 80's
Air Temperature During Day:
80's to 90's degrees F
Air Temperature At Night:
mid to high 70's degrees F
VISA/PASSPORT INFORMATION:
Roatan is a country that is easy to fly in and out of for Americans and most Europeans. You only need a passport for legal entry and exit WITH 6 months left on it after your return and adequate pages to allow it to be stamped.
HOW TO BOOK A SPOT ON THIS TRIP:
1. Post in this thread that you plan to join us and advise your check or credit card payment is on its way via our SECURE ONLINE PAYMENT GATEWAY. (SEE PAYMENT LINK BELOW.) We'll then put your name on the 'check's in the mail' list.
(Please send your pymt asap as we can NOT hold any spots on this trip. Your spot will ONLY BE CONFIRMED when we receive your $300 non-refundable deposit or get the early payment deals with payment in full by Feb 14th, 2012.)
- To join an SD trip you must be a premier membership which is $35 a year and you can get $25 back after the trip as a member rebate if you file for it.
Click here to learn more.
2. Fill out the Trip Rooming & Diving Survey plus the SingleDivers.com Medical Liability Release & Insurance Summary form which you'll find under "Stuff you need to know for ALL SingleDivers.com trips & activities!" or
click here to link to it.
(Send a PM or an email to trips@singledivers.com for the password.)
3. Send your deposit for the trip and/or monies due based upon the payment schedule posted below and payment options. If you need to make special arrangements about payments with me please contact me and I'll gladly try to work with you.
4. We need to know if you need rental gear, will be diving nitrox and if you want d/o or s/o for the trip. You MUST include as much of this information as possible with your initial reservation or the type of room you want may no longer be available when you finally clarify for us.
5. You will also need to verify if you have trip insurance or will be procuring trip insurance or conversely not procuring trip insurance.
All participants must have Current Dive Insurance
and state one of the following:
a. I have trip insurance that covers this trip already.
b. I will purchase trip insurance to cover this trip.
c. I will not purchase trip insurance and will accept all losses accordingly. - THIS TRIP DOES NOT REQUIRE TRIP INSURANCE BUT IT IS STRONGLY RECOMMENDED.
6. You are responsible for all info in the thread. We try to keep our FAQ and Important Updates posts #2 & #3 updated to make it easier for you but you are responsible for monitoring the thread for all updates. As the trip gets closer we'll open a private forum for all trip goers to answer last minute questions & provide last minute details. For sure monitor the thread the last 30 days prior to your trip for last minute updates and information.
7. Only requests posted in this trip topic/thread are considered official especially for limited options such as use of a computer, or going on a tour, etc.
8. Please note that while you may send pm and email requests for availability, the "official" availability is only accurate in the main trip post. For more information on SingleDivers.com, booking policies, etc please read
here.
9. Also note that for FASTER service pls email trips@singledivers.com for all general questions and kamala@singledivers.com for custom questions or special requests.
10. PLEASE SEND ALL DOCUMENTS ONLY TO TRIPS@SINGLEDIVERS.COM as I do not check trip documentation emails, rather leaving it to our awesome volunteers who help me with our trips.

PAYMENT INFORMATION:
SingleDivers.com uses a secure online payment gateway that allows you to pay for trips or merchandise using either an e-check which debits your checking account directly without having to mail in a check or debits your credit card without having to fill out a SD.com credit card authorization form. (Please note that any non-US bank originating credit card MAY still have to use the paper credit card authorization form as different processing procedures may be followed to process international/non-US credit cards. You'll find this form in the Forms Forum link in my signature. - NOTE: For the State us AA if using an international credit card.)

SingleDivers.com provides its members with pricing that reflects all possible cash discounts so any payments via credit card or paypal will still incur a 3% non-cash convenience fee. Our SECURE payment gateway which you can access by clicking the PAY HERE LINK along the top, in my signature line and on the homepage of SingleDivers.com.

This trip may sell out quickly due to the great pricing we have so in order to ensure timely & accurate processing of payment receipts and therefore timely & accurate acceptance of members onto the trip, ONLY PAYMENTS RECEIVED VIA OUR SECURE PAYMENT GATEWAY WILL BE ACCEPTED

If you are unable to use the gateway please provide a complete description of the problem/error you are encountering and contact kamala@singledivers.com immediately to manually process your payment for you.

The gateway will add a 3% non-cash convenience fee if paying via credit card or any non-cash option. Checks, money orders and real cash are discounted already.

International/ Non-US Clients: Please use the traditional written credit authorization form to submit credit card payments IF the payment system does not work for you. (Remember use AA as the state and it should work). Click here for the form and ask trips@singledivers.com for the password.
PAYMENT TERMS & PROGRESS PAYMENTS:
ASAP:
$300 non-refundable deposit (except via trip insurance) in order to secure a spot. No spot will be secured until money is rec'd via our Secure Payment Gateway.
(See link along top, on home page and in my signature line.)
a. 2-14-12 $300 non-refundable deposit due at booking to hold a spot payable only via SD's payment link..
b. Pay in FULL by Feb 14th, 2012 for PREMEIR MEMBER FREEBIES.
c. 05-14-12 $400 progress payment due.
d. 08-20-11 FINAL TRIP PAYMENTS DUE: $459 if d/o or ANY PACKAGE BALANCE OWED if you choose another pkg option.
(SIGN UP MUST include pkg option for booking to be valid.)
e. 09-20-11: ALL EXTRAS DUE...Nitrox fee of $120, extra days and any add'l tours booked are due.
Note: Trip must be paid in full 60 days days prior to departure. Missing payments can forfeit your spot to the next person on the waiting list.
DISCOUNTS:
$100 OFF Price of Single Room, FREE Autographed Scuba CD, chance to win FREE Nitrox, FREE Oceanview Upgrade, FREE Zipline tour, FREE Night Dive and MORE!! for anyone that pays in full before Feb 14th, 2012 or FREE CHANCE AT OCEANVIEW UPGRADE if deposited by August 1st!
SD Premier Membership Rebate: ($25) rebate for SD premier or above after the trip if you file for it within 30 days after the trip. (Its in the forms forum link in my signature.)
Cash Discount: Price includes cash discount. Please add 3% if paying via any non-cash form of payment.

TRIP INSURANCE VS GAMBLING LOSSES:
Hey folks if you are gamblers and opt to NOT take out trip insurance that is great! However please understand that neither the resort/dive operator nor SingleDivers.com can help you out with your gambling losses. SD.com accepts a huge amount of liability to fill ALL the trips we run OR EAT THE SPOTS.
I can assure you that I have paid plenty of gambling losses over the years. But I won't gamble with my life (I have both DAN and DIVE ASSURE for Dive Insurance) and I won't gamble with my trips...(I have the annual policy by DIVE ASSURE which covers ALL MY DIVE TRIPS!)
So the choice is yours....bet on no hurricanes, no accidents, no illness, no deaths in the family, no job loss, no immediate death/injury to yourself* ...and laugh in the end when your bet pays off. But when it does not...PLEASE

PLEASE

PLEASE do not expect the resort nor dive operator nor SingleDivers.com to refund your money because your bet did not pan out.


NOTE: One of the reason's we have you finalize your extras and pay for everything by 30-60 days out is so you have more flexability getting trip insurance. Please take a moment TODAY to do this important task.

*If you think it can't happen to you please think again...sadly it happens A LOT!!




IMPORTANT TRIP UPDATES YOU MUST MONITOR IF GOING ON THIS TRIP ARE LOCATED IN THE 2ND POST OR HERE



PLEASE obtain trip insurance - IT IS OPTIONAL BUT STRONGLY RECOMMENDED FOR THIS TRIP ...it is VERY inexpensive and will protect your investment. REMEMBER IF YOU MISS A DAY….YOU MISS A LOT! You can purchase it right online as well as check quotes etc .

Click here for a free quote from CSA Travel Protection or to purchase online!

or

Click here for Dive Assure for either a 'one time' policy OR an annual policy that is BOTH Dive & Trip Insurance providing PRIMARY COVERAGE with excellent rates and coverage!


PLEASE obtain DIVE insurance - IT IS MANDATORY FOR THIS TRIP ...it is VERY inexpensive and will protect your investment. Even if you have insurance that you think covers DIVING ACCIDENTS and air lifts…it is CHEAP to get a supplemental policy to ensure you are cared for.

Click here for Diver's Alert Network and use our

reference ID 1603080

.

or

[b][size="3"]

DIVE ASSURE ... get BOTH TRIP & DIVE insurance in one convenient package