DOMINICA BABY!!! MEMORIAL DAY WEEK FOR $1250 (SAME PRICE SINCE 2012) + airfare (Airport Code either DOM or SXM if using our charter air contract)!!!
Join us May 24-31 2014 and/or May 31-Jun 7, 2014 for 7 nights 5 days 2 tank boat diving + unlimited MAGNIFICENT shorediving (can ONLY be extended IF you add extra days to the front end of the 1st week or the backend of the 2nd week AND you have someone who wants to book the same dates as you OR you do a single occupancy for any days we can't find you a roomie)!
DOMINICA WAS SO AMAZING...WE HAD TO DO IT AGAIN AND AGAIN...AND AGAIN So join us this Memorial Day Weekend AND/OR the first week of June!!!
/>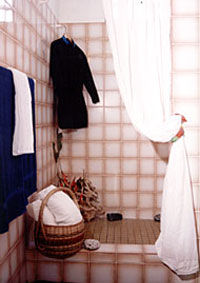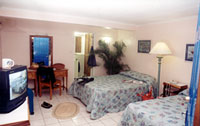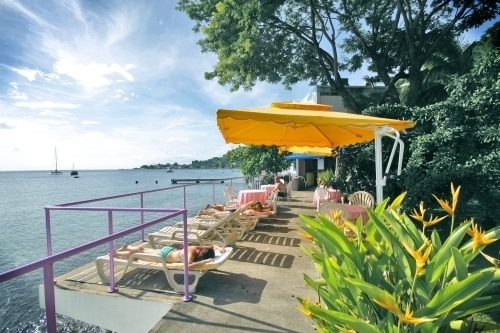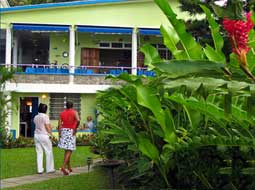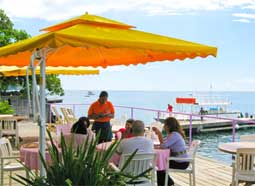 HURRY!!! WE ARE TAKING THE ENTIRE HOTEL AT CASTLE COMFORT for May24-31 and MOST of the resort for May 31-Jun7
That Means all 9 Double Bed Rooms for 18 SPOTS & 5 King/Queens for 5 singles (or more if couples wish to share a queen/king bed) for a total of 23 PEOPLE MAX (possibly more if we have any couples)!!!
And for week 2 we'll have 12 spots less. (More rooms available at sister hotel if needed)

Availability: LIMITED BY ROOM TYPE SO MUST SPECIFY WHEN BOOKING:
9 Double Bed Rooms of which 8 spots are oceanview (+$105)
10 spots are garden view
1 King/Queen Oceanview (+210)
4 King/Queen spot/rooms are gardenview

Due to this FABULOUS DIVING VENUE & GREAT PRICES these spots will not last long!
Join us for
Memorial Day x 2 in Dominica!
This holiday pkg is LOADED with 2 boat dives a day, UNLIMITED SPECTACULAR SHORE DIVING, (1) Guided Night Shore Dive, Breakfast, 2 FREE Dinners, 5 FREE Lunch Vouchers up to $10 per day, taxes and transfers! The pkg includes a wonderful get away at a resort with the BEST resident dive shop ON THE WATER AND PART OF THE HOTEL!
CASTLE COMFORT has it ALL!!!
/> Come find out why EVERYONE INCLUDING SINGLEDIVERS.COM RAVES ABOUT THIS PHENOMENAL DESTINATION!!! Due to the popularity of this great English speaking location for such a great price these spots will not last long! This will be a SELL OUT TRIP! Early booking specials will last for 7 days until Feb 11, 2014. Now's a good time to upgrade...and you'll get $25 back if you file for it after this trip (Form in the forms forum)!
Castle Comfort Dive Lodge
will be our Home Away from Home for the week!


FULL PRICING & OFFICIAL AVAILABILITY BY ROOM/PKG TYPE:
(See post #3 for ongoing updates)
May 24-31, 2014 or May 31-Jun 7, 3014

Double Occupancy Garden view:
$1250 Diver
$949 Non-Diver
10 spots total - SEE POST #3 for available spots.
Double Occupancy Ocean view:


$1355 Diver
$1054 Non-Diver
8 spots total SEE POST #3 for available spots.
Single Occupancy Garden view King/Queen:


$1613 Diver
$1247 Non-Diver
4 spots total SEE POST #3 for available spots.
Single Occupancy Ocean view King/Queen:


$1823 Diver (or 2x$1355 if a couple)
$1457 Non-Diver
1 spot total with SEE POST #3 for available spots. (Or 2x$1355 if a couple)
PRICE INCLUDES:

• 7 nights/5 diving days d/o or s/o in GARDEN VIEW OR OCEAN VIEW rooms
• 1 FREE Guided Night Shore Dive
• Breakfast included daily
• 2 FREE Dinners
• 5 Lunch Vouchers worth $10 each for use in Castle Comfort Restaurant on dive days (you simply pay any balance...sorry no refunds from the amount if not used in full)
• Transfers from Airport to the resort and back
• Hotel Taxes & Service Charges
• Air fills, tanks, lead and weight belt
• SD T-Shirt commemorating the trip!
• Diving Gifts and Giveaways from various SD Vendor Partners as available



OTHER TRIP PERKS:


• Dive shop onsite and use of hotel swimming pool
• Orphanage or Foster Home School Supplies Delivery
• SD Famous 'Meet & Greet Get To Know Everyone' Parties
• Restaurant for Breakfast and Lunch and Dinner conveniently located in hotel
• Daily SD.com H20 Happy Hours (Don't forget to bring a bottle of your favorite booze(s) from Duty Free!



NOT INCLUDED:


• Airfare to Dominica DOM - NOTE: SD has contracted for as many spots as possible on our travel dates to enable you to 'get' there. Please choose one of the following options for air. (See full details under "Optional Pricing")
• Food and beverages except for group Dinners/meals as stated above
• Optional Sightseeing Tours in Dominica: See below.
• Nitrox upgrade ($133 for the week's 10 pkg boat dives payable before the trip or $13.30 per tank if doing extra days of diving and/or night dive)
• $2 per tank mandatory marine park fee to be billed to your room.
• Rental, instruction and retail charges (SD will most likely have an instructor on this trip so consider doing that cert you've always wanted!)
• Resort and Diving gratuities usually 15% of base pkg (these monies go to the divemasters, boat captains and the boat crew as well as the hotel & wait staff.)
• TRIP Insurance is OPTIONAL BUT STRONGLY ENCOURAGED. If you miss the Flight to Dominica DOM you MAY be able to catch a flight the next day but MANY carriers run every other day or they run full and may have to wait an extra day(s) to get to the island! If you choose to self-insure that is fine but you also choose to accept all losses accordingly as SD.com nor any vendors will be responsible for losses due to non-insuring. (see the end of this post for 2 great insurance links)
• DIVE Insurance is MANDATORY! DIVE insurance is VERY inexpensive. Even if you have insurance that you think covers DIVING ACCIDENTS and air lifts…it is CHEAP to get a supplemental policy to ensure you are cared for. We recommend both Diver's Alert Network please use reference #1603080 or Dive Assure (Choose SD from the Global Partners Dropdown) and get your Dive Insurance and Trip Insurance in one policy pls reference us via the drop down menu to serve you better in the event of an emergency. (see the end of this post for 2 great insurance links)
• 3% non-cash fee on all payments per transaction that are made via credit card and/or all non-cash transactions



OPTIONAL ADD ON PRICING

:

•

Nitrox pricing: $133

for the pkg dives


(Not worth it for the shorediving as it is so shallow) but you can pay

$13.30

per tank billed to your room for extra nitrox tanks



•Night Boat Dives

: $66

if paid in advance need 6 people

•

1 day of additional 2 tank dives

Add-On Price to this diving pkg:
$88 includes taxes



Extra Night

including tax Add-On Price to this diving pkg:

IMPORTANT TRIP UPDATE: Extra nights pricinng:

1. Extra night GARDEN + breakfast + lunch voucher + taxes included - $119 per person d/o
2. Extra night GARDEN + breakfast + lunch voucher + taxes included - $160 per person s/o
3. Extra night OCEAN + breakfast + lunch voucher + taxes included - $134 per person d/o
4. Extra night OCEAN + breakfast + lunch voucher + taxes included - $190 per person s/o

(can't guarantee d/o for extra days but will help you find someone to share with)

Discounted pricing for extra diving:

1. 1 extra day of diving $88 per person includes taxes need 6 people
2. 1 boat night dive $66 if we have 6 people



•Single Supplement Standard Rooms

: - See pkg prices above which includes the taxes
•Oceanview Upgrade: $105 per person D/O or $210 S/O which includes the taxes - See pkg prices above which includes the taxes

Dive Equipment Rental Pricing:
Plus Add (10%) VAT and
BCD $10 per day
Regulators $10 per day
Mask//fins/Snorkel $10 per day
Dive Lights $14 per day
Dive Computer $14 per day

TRANSFERS:
Transfes are included from the Dominica Airport to the hotel. The ride from the airport to the island is approx 1 hour.

AIRFARE:
Your Airport City to SXM: Most divers choose to book their own air so they an use miles, their preferred carrier or because they have more time to search out deals. If you wish for SingleDivers.com to research and/or book your airfare ticket for you we are happy to do so for a $30 administrative fee. (Does not apply to booking the charter air for you)
SXM to DOM: You can fly via Liat and have a host of airport options. Prices range from $236 to $277 round trip. You can NOW fly via AA.com and its codeshare with WinAir. If you wish to fly on BVI Airlines for $260 (SD.com has a block on many seats to help you get to Dominica) you can book spots on our limited contracts which will enable most people to get to DOM in one day! Those paying in full for the trip can book spots first...then those who deposit and post their template on the site...can put dibs in for any remaining spots after the "paid in full's" have done so. NOTE to book a seat using our contract air you MUST BOOK A ROUND TRIP FLIGHT AND PAY IN FULL WHEN YOU BOOK. IF YOU NEED OTHER FLIGHTS ON BVI WE CAN ADD THEM TO OUR CONTRACT FOR YOU.



DISCOUNTS:


• Sign up and pay for this trip in FULL by Feb 11 2014 and receive a FREE Whale & Dolphin Tour worth $59 as early booking discount!
• Sign up and pay for this trip and Air Pkg of $260 in FULL by Feb 11 2014 and get first dibs on one of the air slots we have on our BVI Air Contract. NOTE: These details are in the 3rd post and will be tracked there as well.
• $25 REPEAT SD Dominica Diver Discount (if you went on any of our previous SD.com Dominica tripsnyou qualify for an add'l $25 off the trip price)
• Add'l $25 Active Duty Military Discount for any active duty military of any country that fights for freedom.
• Price includes a cash discount. Please add 3% if paying via any non-cash methods including paypal or credit card. (E-checks via our payment link do not incur this fee nor do they cost you anything

via our Secure Online Payment GateWay

however credit card payments still do!)
• $25 rebate eligible

within 30 days after

trip for SD premier and above membership levels (See my signature for link to the forms forum. If you are new to the site send an email to trips@singledivers.com to get the password. PLEASE follow the directions on the form for proper submission & processing.)
• Deposit is a $500 per person non-refundable deposit. (Deposit can be refunded via claims on your trip insurance if you have to cancel or by selling your spot to a non-SD.com member, however you must ask SD for help.

Note:

Manifest, airline and other passenger change fees may apply even if you sell your spot.)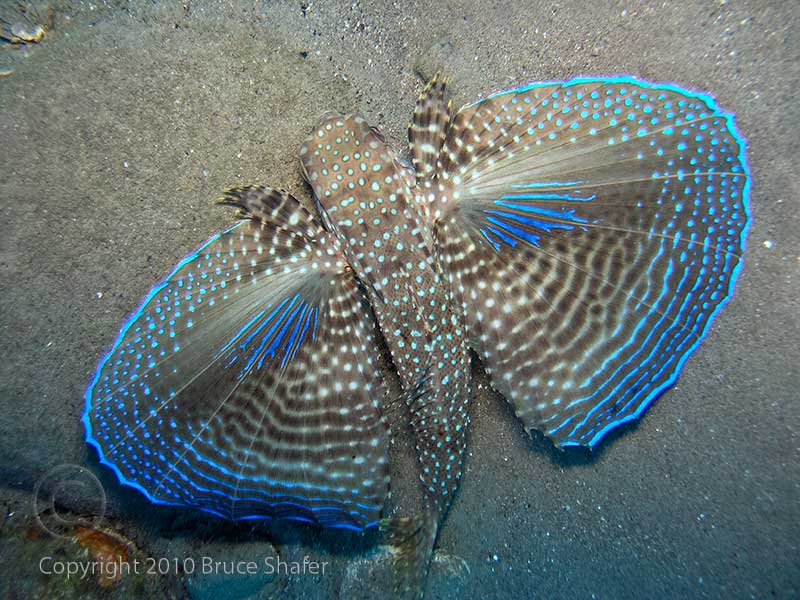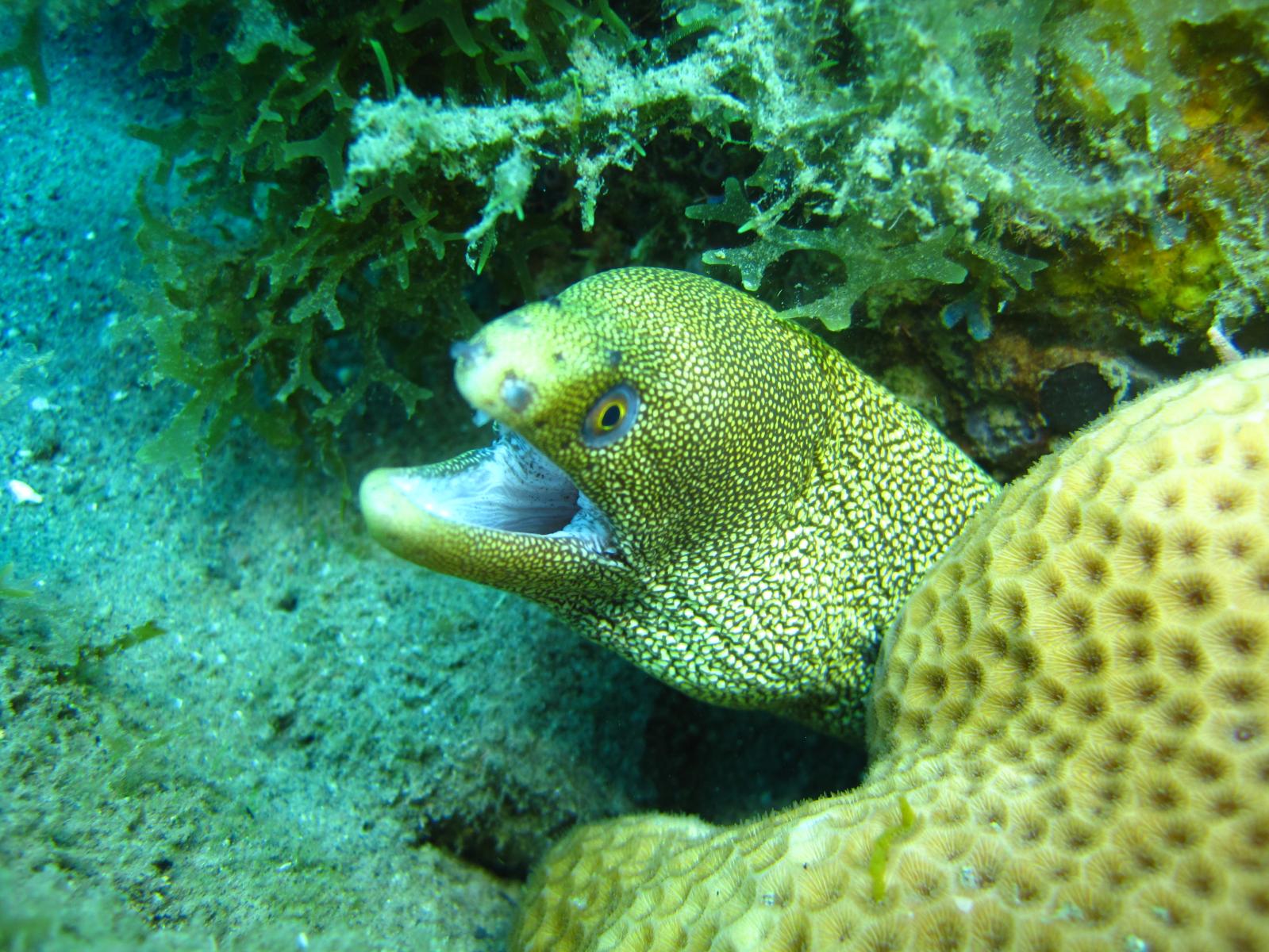 Who's Going: CLICK HERE!!! or See Post #3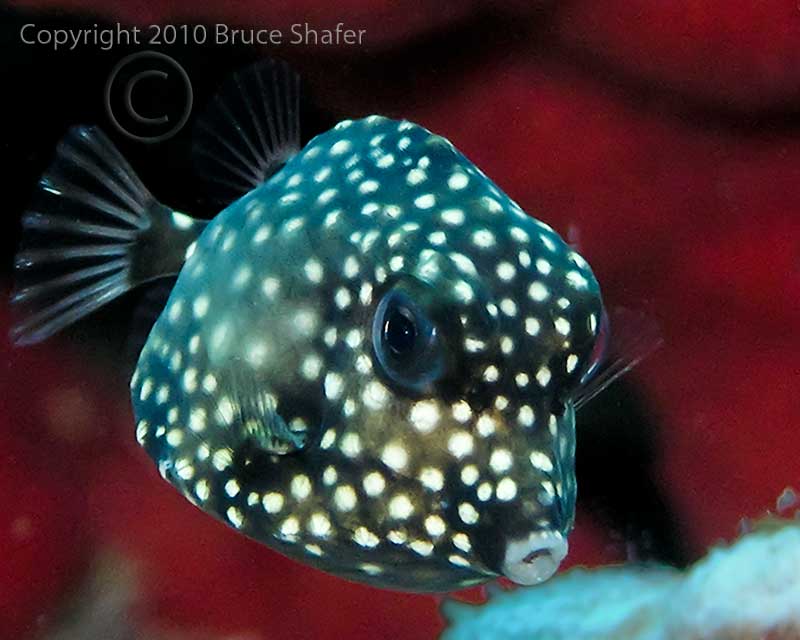 *Special thanks to Bruce aka ScubaShafer for these amazing images!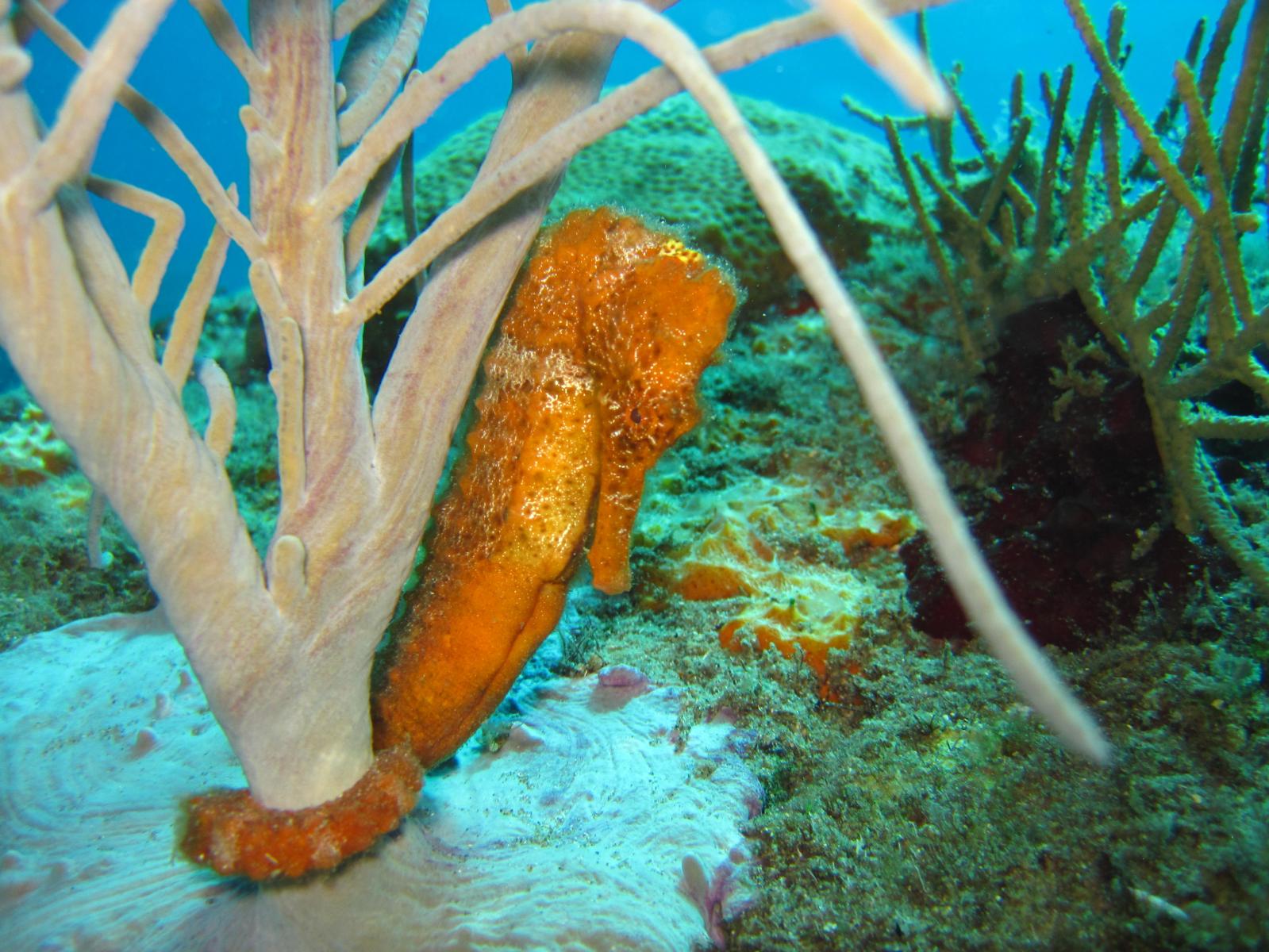 SCHEDULED 7 Night /8 DAY ITINERARY:


While OUR personal Dominica Experience may vary due to weather and conditions, the outline below will give you a good feel for the exciting week in store for us!



Days Prior to start of our trip:

If you wish to arrive early or want to combine other diving or touring adventures in conjunction with this one let us know. We can add days to the FRONT or the END of your week as well as several days of local site seeing on this amazing island.NOTE:



May 24th, 2014 OR May 31st, 2014:

Most of you will have to fly into either St Martin SXM or another city serviced by BVI Airlines or via LIAT Airline via Antigua or other cities serviced by LIAT. Most will have to overnight in one of these connector cities ONLY those who can get to St Martin by 3pm AND secure one of our charter spots can make it to Dominica and back in one day of travel. If you are unable unable to rout via St Martin (SXM) on our FLIGHT RESERVATIONS we will use the forums to help you find roomies in the cities you are overnighting in. - IF YOU WISH A FLIGHT ON BVI BUT FOR DIFFERENT DAYS... LET US KNOW AND WE'LL IT TO OUR SCHEDULE.


SATURDAY May 24th, 2014 OR May 31st, 2014:

This will be the official ARRIVAL date in Dominica and the evening of our first group Dinner!


May 25-29, 2014 OR Jun 1-5, 2014:

These 5 days will be our group package 2 tank dives off the boats. (2 dives starting at 8:45am until 1pm.) There is AMAZING shorediving many believe the best on the island in FRONT of our hotel! Breakfast is included daily and is available at 7:30am on premises as is lunch. You each have a $10 Lunch voucher for 5 days of lunch at Castle Comfort. We subsidized the local lunch fare to help everyone be together to plan afternoon diving teams. Or you can then take a quick siesta, shop, relax or head up or down the beach after the day is finished. Dinner is on your own in one of Dominica's MANY AND DELICIOUS eating establishments and follows our resident Happy Hours. TWO Dinners will be included in the pkg current set for our first day of arrival the 24th and May 31st. We are sandwiched in by 2 hotels with restaurants and its a $1 bus fare to downtown.


May 25 Sunday OR 28 Wednesday OR Jun 1 Sunday OR 4 Wednesday:

Our Whale & Dolphin Tour will be at 2pm SHARP today. We will try to charter the whole boat! Dominica is the WHALE WATCHING CAPITAL OF THE WORLD!!! - Come see why!


May 30th, 2014 OR Jun 6th, 2014:

This day will be free for activities and sightseeing or just cleaning gear, packing and relaxing.


Other Activities:

Throughout the week you can do local sightseeing, tours and activities such as kayacking, hiking, sight seeing and exploring the island. We will spend a great deal of time on the island as we experience the amazing diversity of this Caribbean Gem. At some time during the week we'll go to the orphanage or foster home and try to personally bring our school & life supplies to the children. These interactions with the kids are usually very moving and powerful...don't miss it! Since this will be our last night we can use our last group dinner to celebrate the fantastic week of diving and fun or make other arrangements and use the group dinner a bit earlier!


May 31, 2014 OR Jun 7th, 2014:

This is departure day and some flights back to the US will not be early enough to complete your travel in one day UNLESS YOU GET ONE OF OUR GROUP FLIGHTS. Do keep approx $35 for your exit tax out of the country.


Additional Tours:

If you want to book add'l tours during our trip let us know! We'll have a full list of other options posted soon.


DAYS AFTER MAY 31st:

For those who opt for the add'l extra days YOU MUST DO THEM BEFORE THE TRIP UNLESS YOU ARE DOING THE 2nd WEEK OF THE TRIP.


DAYS AFTER JUN 7th:

For those who opt for the add'l extra days YOU MUST DO THEM BEFORE THE TRIP IF WEEK ONE OR AFTER THE TRIP IF YOU ARE DOING THE 2nd WEEK OF THE TRIP.


More Species seen here than ANYWHERE with 95% Success in Whale Sightings! Dominica is blessed with an abundance of both resident and visiting cetaceans - pods of Spinner and Spotted Dolphins, Pilot Whales, Sperm Whales, False Orcas and at least a dozen other species. Whales and Dolphins are sighted so frequently in these waters that Dominica is widely considered to be one of the best areas in the Caribbean for encounters with these fascinating creatures. We are the only company that have directional hydrophones to locate and listen to these animals. Join us on our whale-watching excursions. Watch as they break the surface of the water. Listen to the rhythmic sounds of their clicking communication as you relax on our fast, hydrophone-equipped catamarans. See if YOU can identify the over 20 different species of WHALES alone found in the warm waters of Dominica!!! THIS IS A MUST DO EXCURSION!!!

Shore Diving
As mentioned the shore diving opportunities are endless and some of the best our in front of the hotel! So you will be able to DIVE DIVE DIVE!!!
Night Diving
We can do a boat night dive for $66 per person if paid in advance if we get a minimum of 6 people.
Conditions
Max Depth: 20-130ft but mostly very easy and shallow diving Water Temp: ave 82+ degrees F Air Temp: High 80's to low 90's degrees F Weather: May & June are EXTREMELY nice weather wise in Dominica. And it has LOTS of BATFISH, FROGFISH & SEASHORSES!

AIR & WATER TEMPS:
Month: May & Jun
Water: low to mid 80's
Air Temperature During Day: 80's to 90's degrees F
Air Temperature At Night: high 70's degrees F

VISA/PASSPORT INFORMATION:
Dominica is a country that is easy to fly in and out of for Americans and most Europeans. You only need a passport for legal entry and exit WITH 6 months left on it after your return and adequate pages to allow it to be stamped.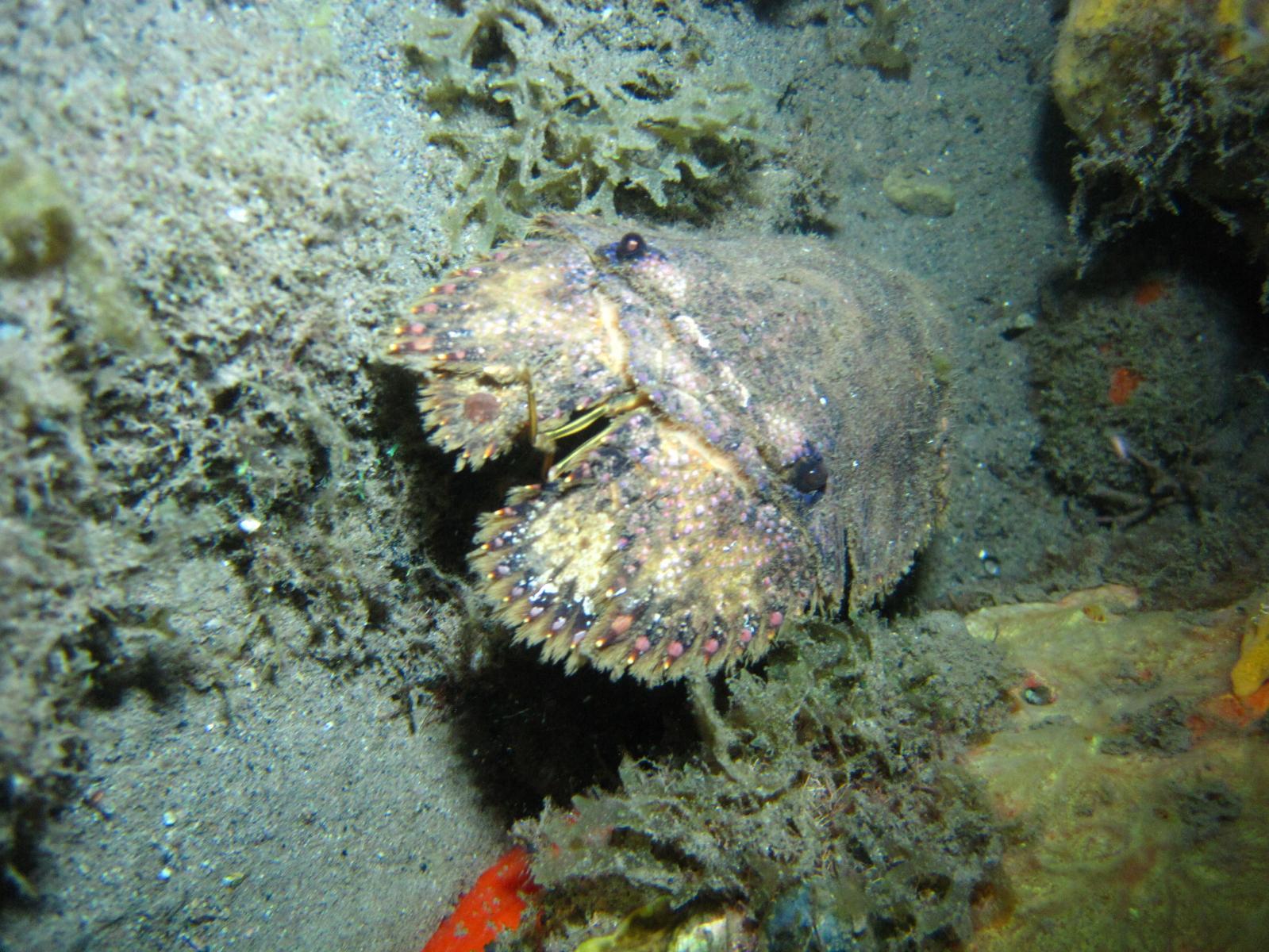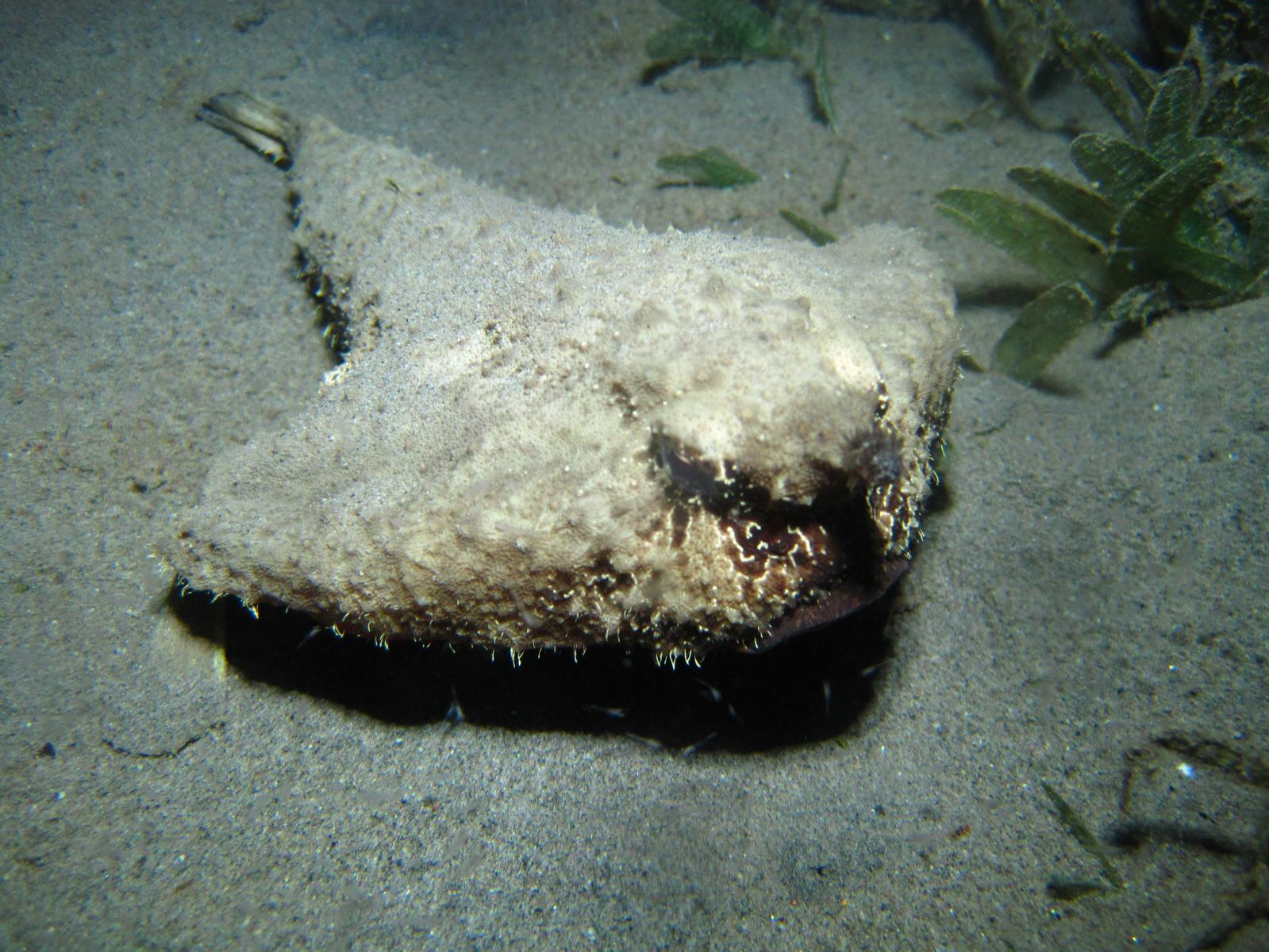 PAYMENT TERMS & SCHEDULE:
• Deposit is a $500 per person non-refundable deposit. (Deposit can be refunded via claims on your trip insurance if you have to cancel or by selling your spot to a non-SD.com member. Ask SD for help.)
• Price includes cash discount. Please add 3% if paying via any non-cash methods including paypal or credit card
• SAVE $75 by submitting your Documents within 21 days of booking this trip or if signing up within 45 days send your docs within 3 days. Otherwise the $75 document processing fee will be added to your final invoice.

PAYMENT OPTIONS:
• SingleDivers.com uses a secure online payment gateway that allows you to pay for trips or merchandise using either an e-check which debits your checking account directly without having to mail in a check or debits your credit card without having to fill out a SD.com credit card authorization form. (Please note that any non-US bank originating credit card MAY still have to use the paper credit card authorization form as different processing procedures may be followed to process international/non-US credit cards. You'll find this form in the Forms Forum link in my signature. - NOTE: For State use AA if using an international credit card.)
• SingleDivers.com provides its members with pricing that reflects all possible cash discounts so all paypal and credit card payments will incur a 3% non-cash convenience fee. Our SECURE payment gateway can be accessed by clicking the PAY HERE LINK along the top, in my signature line and on the homepage of SingleDivers.com.

PROGRESS PAYMENTS:
a. 2-3-14 $500 non-refundable deposit due at booking to hold a spot payable only via SD's payment link HERE!
b. Pay in FULL by Feb 11, 2014 for (1) FREE Whale & Dolphin Tour valued at $59.
c. If you are a repeat SD Dominica Diver from a previous SD Dominica Trip then take another $25 off.
d. 03-11-14: $750 if d/o gardenview or ANY PACKAGE BALANCE OWED if you choose another pkg option. (SIGN UP MUST include pkg option AND week for booking to be valid.)
d. 04-11-13: ALL EXTRAS DUE...Nitrox fee of $133, $59 Whale & Dolphin Tour fee, extra days and any add'l tours booked are due.
[i]Note: Trip must be paid in full 60 days prior to departure. Missing payments can forfeit your spot to the next person on the waiting list. IF YOU NEED EXTRA TIME LET US KNOW!

Note: Trip & Nitrox/Tank Rentals and all extras must be paid in full 60 days prior to departure or they can be released to the next person on the waiting list.



HOW TO BOOK A SPOT ON THIS TRIP:


1, Please register/upgrade to a premier member to join our trip. (This allows us to privately contact you but share that contact with all trip goers while keeping your contact information hidden.)
2. Send your $500 deposit for the trip and/or monies due based upon the payment schedule posted below and payment options. If you need to make special arrangements about payments with me please contact me and I'll gladly try to work with you. Use the payment link in my signature line or on our home page.
3. Post in this thread that you plan to join us USING THE BOOKING TEMPLATE IN POST #2 and advise your check or credit card payment is on its way via our SECURE ONLINE PAYMENT GATEWAY. (SEE PAYMENT LINK IN MY SIGNATURE.) We'll then put your name on the 'check's in the mail' list. (Please send your pymt asap as we can NOT hold any spots on this trip. Your spot will ONLY BE CONFIRMED when we receive your $500 non-refundable deposit. - To post on the site you need to register as a member of the site. Registration is free however you need to be a premier membership to join the trip which is only $35 a year and you can get $25 back after the trip as a member rebate if you file for it. Click here to learn more.
4. Fill out the Trip Rooming & Diving Survey plus the SingleDivers.com Medical Liability Release & Insurance Summary form which you'll find under "Stuff you need to know for ALL SingleDivers.com trips & activities!" or click here to link to it. (Send a PM or an email to trips@singledivers.com for the password.)
5. We need to know if you need rental gear, will be staying extra days and if you want d/o or s/o for the trip. You MUST include as much of this information as possible with your initial reservation. Just put "maybe" or "waiting for info" etc. if you don't know yet.
6. You will also need to verify if you have trip insurance or will be procuring trip insurance or conversely not procuring trip insurance. All participants must have Current Dive Insurance AND Trip Insurance for this trip and state one of the following:
a. I have trip insurance that covers this trip already.
b. I will purchase trip insurance to cover this trip.
7. You are responsible for all info in the thread. We try to keep our FAQ and Important Updates posts #2 & #3 updated to make it easier for you but you are responsible for monitoring the thread for all updates. As the trip gets closer we'll open a private forum for all trip goers to answer last minute questions & provide last minute details. For sure monitor the thread the last 30 days prior to your trip for last minute updates and information.
8. Only requests posted in this trip topic/thread are considered official especially for limited options such as use of a computer, or going on a tour, etc.
9. Please note that while you may send pm and email requests for availability, the "official" availability is only accurate in the main trip post. For more information on SingleDivers.com, booking policies, etc please read here.
10. Also note that for FASTER service pls email trips@singledivers.com for all general questions and kamala@singledivers.com for custom questions or special requests. (Please allow more time for replies from Kamala as she may be traveling leading a trip.)
11. PLEASE SEND ALL DOCUMENTS ONLY TO TRIPS@SINGLEDIVERS.COM as I do not regularly check trip documentation emails, rather leaving it to our awesome volunteers who help me with our trips.

/>
12. Save $75 by getting your documents in house within 3 weeks of booking your trip. If you miss the 21 day timeline we'll simply add the $75 document fee to your invoice total. If signing up within 45 days of the trip documents must be submitted within 3 days to avoid the document fee.
13. Note: Trip forms here.

TRIP INSURANCE VS GAMBLING LOSSES:
Hey folks if you are gamblers and opt to NOT take out trip insurance that is great! However please understand that neither the resort/dive operator nor SingleDivers.com can help you out with your gambling losses. SD.com accepts a huge amount of liability to fill ALL the trips we run OR EAT THE SPOTS.
/> I can assure you that I have paid plenty of gambling losses over the years. But I won't gamble with my life (I have both DAN and DIVE ASSURE for Dive Insurance) and I won't gamble with my trips...(I have the annual policy by DIVE ASSURE which covers ALL MY DIVE TRIPS!)
So the choice is yours....bet on no hurricanes, no accidents, no illness, no deaths in the family, no job loss, no immediate death/injury to yourself* ...and laugh in the end when your bet pays off. But when it does not...PLEASE

/> PLEASE

/> PLEASE do not expect the resort nor dive operator nor SingleDivers.com to refund your money because your bet did not pan out.

/>NOTE: One of the reason's we have you finalize your extras and pay for everything by 30-60 days out is so you have more flexability getting trip insurance. Please take a moment TODAY to do this important task.

/> *If you think it can't happen to you please think again...sadly it happens A LOT!!


Who's Going: CLICK HERE or check out post #3

Ongoing Trip FAQ's & Additional Pictures:CLICK HERE or check out post #2

PLEASE obtain trip insurance - IT IS REQUIRED FOR THIS TRIP...it is VERY inexpensive and will protect your investment. REMEMBER IF YOU MISS A DAY... YOU MISS A LOT! You can purchase it right online as well as check quotes etc.

Click here for Dive Assure (the company I use) for either a 'one time' policy OR policy options that are BOTH Dive & Trip Insurance providing PRIMARY COVERAGE with excellent rates and coverage meaning THEY PAY DIRECT YOU DO NOT HAVE TO PAY AND WAIT FOR A REFUND!

or

Click here for Diver's Alert Network and use our

reference ID 1603080

.


PLEASE obtain DIVE insurance - IT IS MANDATORY FOR THIS TRIP
...it is VERY inexpensive and will protect your investment. Even if you have insurance that you think covers DIVING ACCIDENTS and air lifts…it is CHEAP to get a supplemental policy to ensure you are cared for.
DIVE ASSURE ... get BOTH TRIP & DIVE insurance in a number of inexpensive configurations!
or
Click here for Diver's Alert Network and use our

reference ID 1603080

.
Edited by WreckWench, 27 May 2014 - 03:37 AM.