Click HERE for current AVAILABILITY on this trip!
Click HERE for Why our Trips are Unique & What Others Have Said About our Trips!
Click HERE for How to Sign up for our Trips AND Important SD Trip Booking Related Info.
Click HERE to Pay via our Secure Payment Portal
Click HERE to find the Documents for this trip (password will be sent in your "Welcome To This Trip" PM aka private message)
Click HERE for the Special Forums which are open approx 60 days prior to the trip to discuss more private trip details (password will be sent in your "Welcome To This Trip" PM aka private message when open)
Click HERE to Register as a Premier Member or HERE to Upgrade to a Premier Member of SingleDivers.com
Click HERE to Like Us on FaceBook to share pics & more...
HAPPY NEW YEAR!!!! We're Celebrating the New Year in Saba and St Kitt's aboard's EV's liveaboard...Dec 28th to Jan 4th, 2014. (Fly into SXM and out of SKB)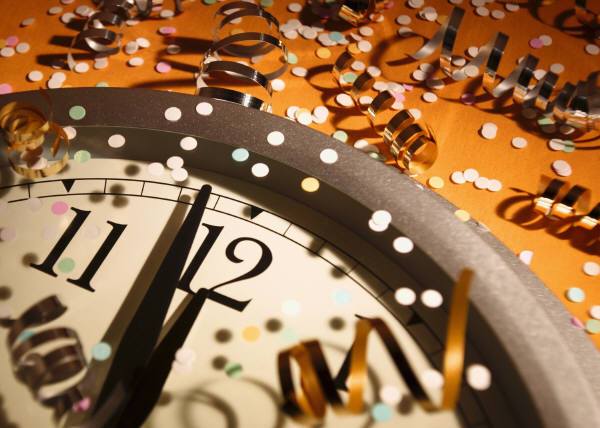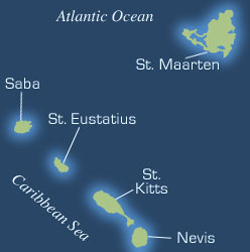 Top 10 Reasons To Dive With SingleDivers.com in Saba & St Kitts for New Year's Eve:
5 BOAT DIVES DAILY!!!
ALL Inclusive Meals & Snacks!!!
ALL INCLUSIVE DRINKS INCLUDING ALCOHOL!!!
ONLY 9 Rooms on the whole boat with up to 18 Divers MAX*!!!
SPECTACULAR WALLS AND PINNACLES IN SABA AND REEF AND WRECKS IN ST KITT'S!!! (Saba, known for its submerged offshore pinnacles, is the 5 square mile top of a dormant volcano towering 3,000 feet above the surface and surrounded by volcanic sand the profusion of marine life here attests to the early institution of Saba Marine Park in 1987 & St. Kitts offers arguably the widest variety of sites – finger reefs, recent wrecks and a variety of drop-offs that capture the imagination.)
THE ONLY DIVING GROUP WHERE BEING SINGLE AND SOLO IS A GOOD THING! EVERYONE WILL BE TRAVELING SOLO...COME HANG WITH OTHER BUDDYLESS DIVERS AND RING IN THE NEW YEAR!!!
The NE Caribbean offers a blend of Dutch, British, French and native cultures on some of the most scenic islands in the Caribbean;
TWO SINGLEDIVERS.COM MEMBERS ARE WORKING ON THE BOAT AS CREW SO IT WILL BE EXTRA SPECIAL!!! />/>
The schedule provides for up to 3 island tours during the charter with ample time for our guests to explorer forts, rain forests, duty-free shops and museums
YOU CAN SAVE LOTS OF MONEY BY BOOKING WITH US VIA OUR EARLY BOOKING DISCOUNTS AND A CHANCE TO WIN 50% OF YOUR TRIP FREE!!! (Yep! That's right...we'll draw at midnight and one lucky person will WIN 50% of their trip price up to $900!!) />/>
PRICING:
All cabins are $1895 d/o (THE SAME PRICE AS 2011) or $3147 s/o
Two cabins have a queen/Double bed so we will be offering a "Sleep Together Discount of an add'l $150 per person off the price to share this bed
All early bookings paid in full by April 30th will get $50 off the price of the trip and (5)chances to win 50% of their trip price on NYE up to $900. (See Discounts for full details)
All early bookings deposited by Sept 1st will qualify for special 'main level' cabins
Price includes cash discount. Please add 3% if paying via any non-cash form of payment.
SEE MORE DISCOUNTS FOR EARLY BOOKING & MEMBERS BELOW!!!
PACKAGE INCLUDES:
7 nights/ 8 days
5 days with up to 5 tank boat dives
Breakfast, lunch & Dinner & Snacks between dives (served buffet style)
All Drinks including water, soda, juice, house wine, domestic beers & assorted liquors
Air fills, tanks, lead and weight belt
Personal Gear Lockers for your gear and LOTS of hanging space for your wetsuits/skins

Welcome Beverage upon arrival & group orientation meeting after last group of divers arrive
NOT INCLUDED:
Transfers from Airport to the boat and back
Friday evening meal
Optional island tours
Rental gear, instruction and retail charges
Crew gratuities
Trip cancellation insurance
Dive accident insurance
St. Maarten or St. Kitts departure taxes
Port taxes, immigration and marine park diving fees $115 payable on board
Fuel surcharge currently $125 payable on board (subject to change but locked in 30 days prior to trip)

Nitrox $150
OPTIONAL: * Note - All optional add-ons must be paid for in advance for these prices. Additional costs may apply if you sign up on the boat.
Nitrox $150
Rent-A-Buddy/Dive Mentor $50 per day or $150 for the trip
Photo Sticks, mirofiber towels, Diver GPS, GoPros, LavaCore specials, and other goodies for this trip! (PRICING TBA)
Island Tours (Price TBA)

Rental Gear - TBA
QUALIFICATIONS TO MAKE THIS TRIP:
1. All skill levels are acceptable for this trip however keep in mind that diving the pinnacles of Saba are most comfortable for divers AOW or equivalent and above. Starting depths are past 60 ft which is the depth limit of OW (open water divers) - If you have ANY questions about making this trip safely and comfortably please email kamala@singledivers.com or call 864-557-6079.)

2. All single, married but buddyless, solo travelers AND couples are welcome! We are a very fun group and while the lions share of our divers do not travel with a spouse or travel companion... we will target at least 1 couple to remedy the bed/room configuration we have with this boat. (I will be accepting applications for someone to share one of the queen/double beds with me!)

3. All trip participants will need to be premier members of our site so that we can effectively communicate with you and help to manage your trip/vacation more easily. Its only $35 a year and you'll get $25 back after EVERY trip you take with us if by mailing in the Rebate Form. To become a premier member click on the MEMBERSHIP tab along the top of the forums and follow the prompts.
DISCOUNTS:
1. Early Pay in Full Discount: Sign up and pay in full by April 30th and get $50 off the price and get (5) chances to win 50% off your trip up to $900, + Free Autographed Scuba CD by our very own Pup Morse, and a chance to Win Free Oceanview Upgrade and Free Nitrox.
2. Early Booking and Deposit Discount #1: Sign up and

deposit

by May 30th for (1) chance to win 50% off your trip up to $900.
3. Early Booking and Deposit Discount #2: Sign up and

deposit

by September 1, and you will be entered to win an Upgrade to Main Level Cabins
4. Active Military Discount: $25
5. Membership Discount #1: Save $75 by getting your trip docs (SD waiver, survey, ins statement, EV boat waiver) submitted within 21 days.
6. Membership Discount #2: Get a $25 rebate after the trip by submitting for your premeir membership bonus within 30 days after the trip.
7. Sleep Together Discount: Take $150 off the price of the trip per person if you will share a room that has one queen/double bed in it. We have (2) cabins on this boat that have that configuration.
PAYMENT TERMS & PROGRESS PAYMENTS:
ASAP: $500 non-refundable deposit (except via trip insurance) in order to secure a spot. No spot will be secured until money is rec'd via our Secure Payment Gateway. (See link along top, on home page and in my signature line.
4-17-13 $500 non-refundable deposit due at booking to hold a spot payable only via SD's payment link..
4-30-13 Pay in FULL by April 30th, 2013 for EARLY PAYMENT DISCOUNT of $50 off trip price AND Chance to win 50% off your trip price up to $900
6-24-13 $500 progress payment due
8-24-13 $500 progress payment due
10-24-13 $495 or FINAL TRIP PAYMENTS DUE
11-24-13 ALL OPTIONAL ADD-ONS DUE such as nitrox, extra days etc
Note: Trip must be paid in full 60 days days prior to departure. Missing payments can forfeit your spot to the next person on the waiting list.

Insurance:




DIVE Insurance is MANDATORY! DIVE insurance is VERY inexpensive. Even if you have insurance that you think covers DIVING ACCIDENTS and air lifts…it is CHEAP (less than $100) to get a supplemental policy to ensure you are covered for an entire year of diving.

We recommend:



Diver's Alert Network please use reference #1603080
Click here for Diver's Alert Network and use our reference ID1603080.
Dive Assure please reference us via the drop down menu.
Click here for Dive Assure for either a 'one time' policy OR an annual policy that is BOTH Dive & Trip Insurance providing PRIMARY COVERAGE with excellent rates and coverage!

TRIP INSURANCE IS OPTIONAL BUT STRONGLY ENCOURAGED
.

If you miss the Flight to SXM you MAY be able to catch a flight the next day but the boat will have left and you'll have missed the trip! If you choose

to self-insure that is fine but you also choose to accept all losses accordingly as SD.com nor any vendors will be responsible for losses due to non-insurince.

Click here for a free quote from CSA Travel Protection or to purchase online!
TRIP INSURANCE VS GAMBLING LOSSES:
Hey folks if you are gamblers and opt to NOT take out trip insurance that is great! However please understand that neither the resort/dive operator nor SingleDivers.com can help you out with your gambling losses. SD.com accepts a huge amount of liability to fill ALL the trips we run OR EAT THE SPOTS.
/>/> I can assure you that I have paid plenty of gambling losses over the years. But I won't gamble with my life (I have both DAN and DIVE ASSURE for Dive Insurance) and I won't gamble with my trips...(I have the annual policy by DIVE ASSURE which covers ALL MY DIVE TRIPS!)
So the choice is yours....bet on no hurricanes, no accidents, no illness, no deaths in the family, no job loss, no immediate death/injury to yourself* ...and laugh in the end when your bet pays off. But when it does not...PLEASE

/>/> PLEASE

/>/> PLEASE do not expect the resort nor dive operator nor SingleDivers.com to refund your money because your bet did not pan out.

/>/>
NOTE: One of the reason's we have you finalize your extras and pay for everything by 30-60 days out is so you have more flexability getting trip insurance. Please take a moment TODAY to do this important task.

/>/> *If you think it can't happen to you please think again...sadly it happens A LOT!!

The BOAT:

Check out where we'll be staying...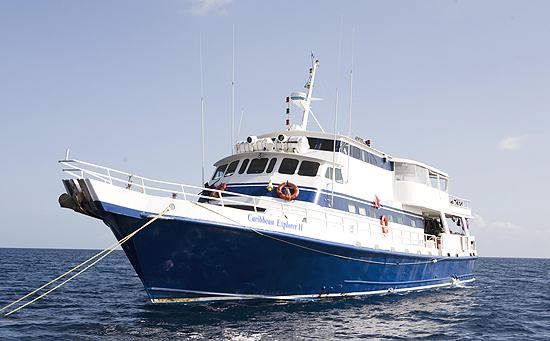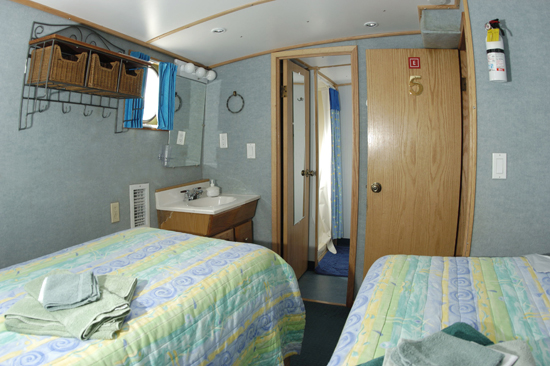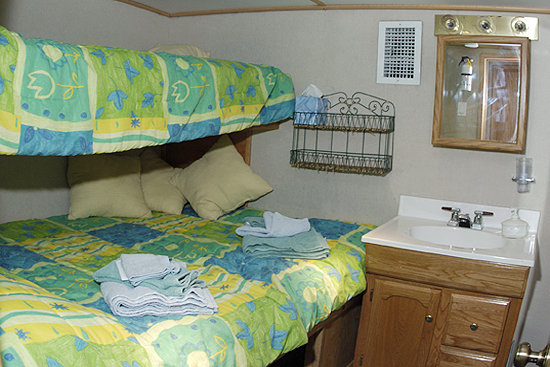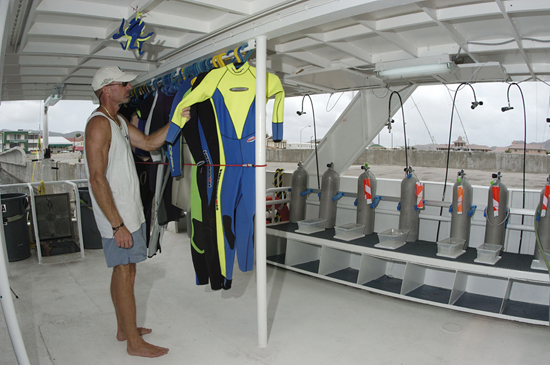 THE DIVING...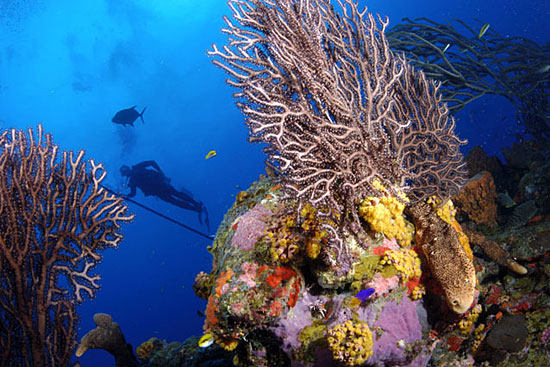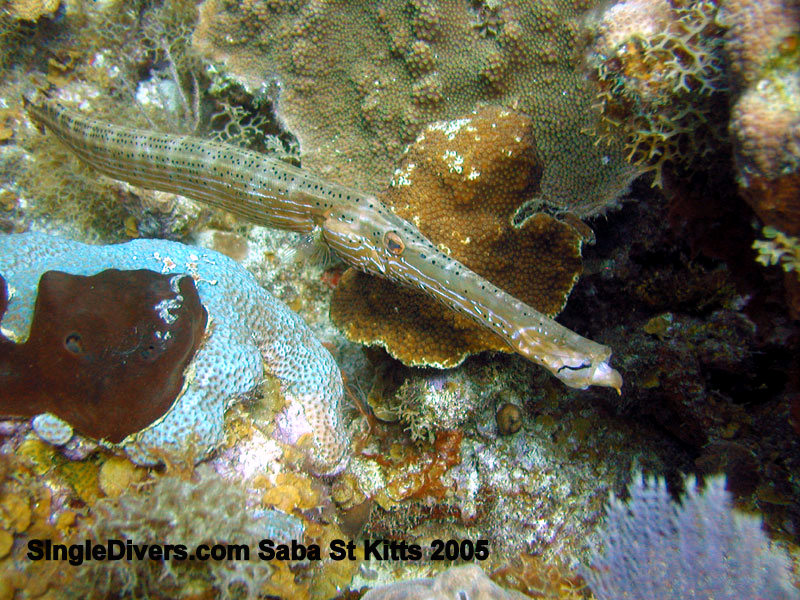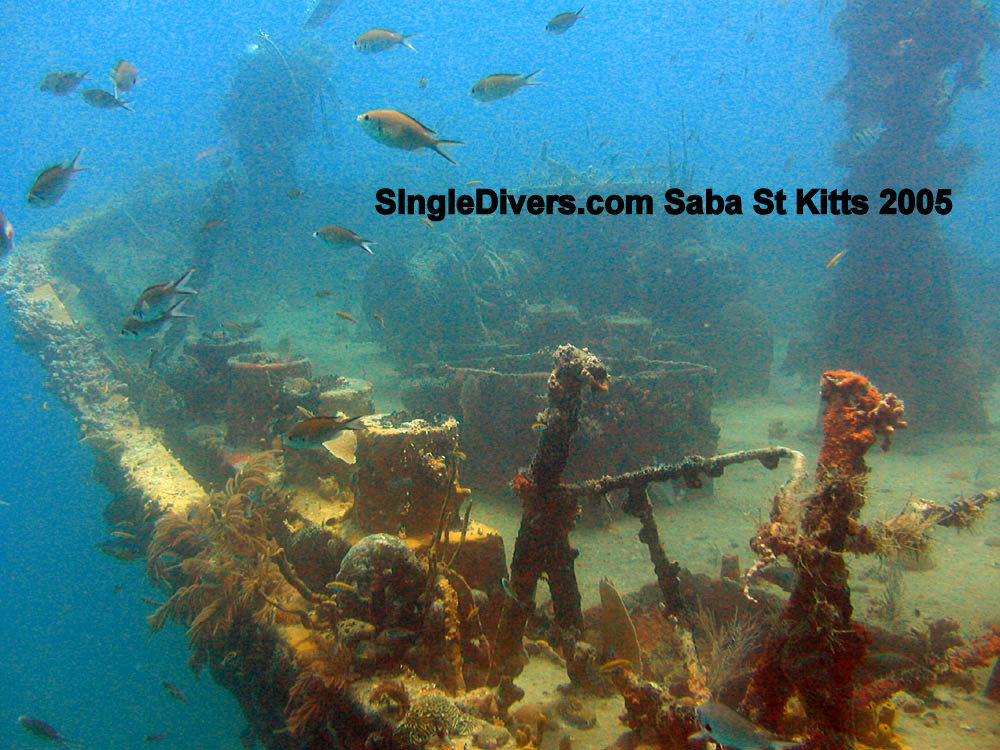 SAMPLE TRIP ITINERARY:
While OUR personal Saba & St Kitt's Week Experience may vary due to weather and conditions, the outline below will give you a good feel for the exciting week in store for us! KEEP CHECKING BACK AS MANY ACTIVITIES ARE STILL BEING LINED UP FOR THE AMAZING
WEEK OF FUN IN THE SUN AND CRITTERS IN THE SEA!!!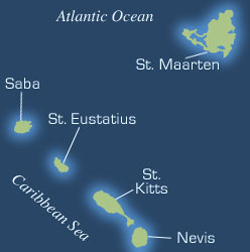 Days Prior to start of our trip:
If you wish to arrive early or want to combine other diving or touring adventures in conjunction with this one let us know. We can add days to the FRONT or the END of your week as well as several days of local site seeing if you like or just an extra night to be sure you catch the boat!


Saturday Dec 28,2013:
This will be the official ARRIVAL date in San Martin SXM. You can arrive up til midnight. Group Orientation and the evening of our first Welcome Happy Hour!

Dec 29-31, 2013 and Jan 1-2, 2014:
These 5 days will be our group package of up to 5 tank dives off the boat. The first dive starts at 7:45am and the boat will return after each dive allowing you the luxury of sleeping in or skipping a dive. Breakfast, lunch and dinner along with alcoholic and non-alcoholic drinks are included daily and are available on the boat. REMEMBER...your first drink is your last dive!

Entertainment & Activities:
This week allows for several tours on the islands we visit. They will be in the afternoons and we'll post which days they will be on later. You will miss your afternoon dives if you go and see the islands via the optional island tours.

Saturday: Welcome Orientation and Welcome Socialization
Sunday: 5 dives & Social Mixer...
Monday: 5 dives and LOTS OF NIGHT DIVE OPTIONS..
Tuesday: 5 dives
Wednesday: 5 dives and its NEW YEAR'S EVE...We'll celebrate in style AND still go diving the next day!
Thursday: The last day of our diving pkg and the first day of 2014 and a great way to start your new year off right diving all 5 dives!
Friday: We usually have an early dawn dive or two and then we head into port where we'll gear and pack and then enjoy dinner on our own seeing St Kitt's while docked at shore for our last night together.


Jan 04, 2014:

This is our travel day home.
AIRFARE:
You will fly INTO SXM and out of SKB. There are no real restrictions upon arrival or departure times EXCEPT you can not board the boat until 3pm and you must leave the boat by 9am. Most divers choose to book their own air so they an use miles, their preferred carrier or because they have more time to search out deals. If you wish for SingleDivers.com to research and/or book your airfare ticket for you we are happy to do so for a $30 research & booking fee.


AIR & WATER TEMPS:
Month: December/January
Water: 76-78 depending on the winter's severity
Air Temperature During Day: high 70's degrees F

VISA/PASSPORT INFORMATION: [/size]
St Martin and St Kitts are easy to fly in and out of for Americans and most Europeans. You only need a passport for legal entry and exit WITH 6 months left on it after your return and adequate pages to allow it to be stamped. HOWEVER GETTING YOUR DOCS INTO THE BOAT TIMELY IS NECESSARY TO SET UP PRE-CUSTOMS CLEARANCE SINCE WE WILL BE VISITING 3 COUNTRIES ON THIS TRIP![/size]

HOW TO BOOK A SPOT ON THIS TRIP:

1) Post in this thread that you plan to join us and advise your check or credit card payment is on its way via our SECURE ONLINE PAYMENT GATEWAY. (SEE PAYMENT LINK IN MY SIGNATURE LINE OR AT THE TOP OF THIS TRIP POST/TOPIC.) We'll then put your name on the 'check's in the mail' list. (Please send your pymt asap as we can NOT hold any spots on this trip. Your spot will ONLY BE CONFIRMED when we receive your $500 non-refundable deposit or get the early payment deals with payment in full by April 30, 2013.)To join an SD trip you must be a premier membership which is $35 a year and you can get $25 back after the trip as a member rebate if you file for it.


2) Fill out the Trip Rooming & Diving Survey.

3)
Fill out the SingleDivers.com Medical Liability Release. - DON'T FORGET YOUR MEDICAL ENVELOPE IN CASE OF EMERGENCY (details at the bottom of the Med Waiver)

4)
Fill out the Insurance Summary form (All Forms can be found under "Stuff you need to know for ALL SingleDivers.com trips &
activities!" or
click here to link to it.
(Send a PM or an email to trips@singledivers.com for the password.)

5)
Send your deposit for the trip and/or monies due based upon the payment schedule posted below and payment options. If you
need to make special arrangements about payments, please contact me and I'll gladly try to work with you.

6)
PLEASE USE THE BOOKING TEMPLATE IN POST #4 or #5. We need to know if you need rental gear, will be diving nitrox and if you want d/o or s/o for the trip. You MUST include as much of this information as possible with your initial reservation or the type of room you want may no longer be available when you finally clarify for us.


7)
You will also need to verify if you have trip insurance or will be procuring trip insurance or conversely not procuring trip
insurance. All participants must have Current Dive Insurance and state one of the following:
a. I have trip insurance that covers this trip already.
b. I will purchase trip insurance to cover this trip.
c. I will not purchase trip insurance and will accept all losses accordingly. - THIS TRIP DOES NOT REQUIRE
TRIP INSURANCE BUT IT IS STRONGLY RECOMMENDED.


8) Only requests posted in this trip topic/thread are considered official especially for limited options such as use of a computer, or
going on a tour, etc.
9) Please note that while you may send pm and email requests for availability, the "official" availability is only accurate in the main
trip post. For more information on SingleDivers.com, booking policies, etc please read
here.
10) Also note that for FASTER service pls email trips@singledivers.com for all general questions and kamala@singledivers.com for
custom questions or special requests.
11) PLEASE EMAIL ALL DOCUMENTS TO TRIPS@SINGLEDIVERS.COM ONLY as I do not check trip documentation emails,
rather leaving it to our awesome volunteers who help me with our trips.

/>/>
PAYMENT INFORMATION:
SingleDivers.com uses a secure online payment gateway that allows you to pay for trips or merchandise using either an e-check which debits your checking account directly without having to mail in a check or debits your credit card without having to fill out a SD.com credit card authorization form. (Please note that any non-US bank originating credit card MAY still have to use the paper credit card authorization form as different processing procedures may be followed to process international/non-US credit cards. You'll find this form in the Forms Forum link in my signature. - NOTE: For the State us AA if using an international credit card.
[i]SingleDivers.com provides its members with pricing that reflects all possible cash discounts so any payments via credit card or paypal will still incur a 3% non-cash convenience fee. Our SECURE payment gateway which you can access by clicking the PAY HERE LINK along the top, in my signature line and on the homepage of SingleDivers.com.

This trip may sell out quickly due to the great pricing we have so in order to ensure timely & accurate processing of payment receipts and therefore timely & accurate acceptance of members onto the trip, ONLY PAYMENTS RECEIVED VIA OUR SECURE PAYMENT GATEWAY WILL BE ACCEPTED

[i]If you are unable to use the gateway please provide a complete description of the problem/error you are encountering and contact kamala@singledivers.com immediately to manually process your payment for you.


The gateway will add a 3% non-cash convenience fee if paying via credit card or any non-cash option. Checks, money orders and real cash are discounted already.

International/ Non-US Clients: Please use the traditional written credit authorization form to submit credit card payments IF the payment system does not work for you. (Remember use AA as the state and it should work). Click here for the form and ask trips@singledivers.com for the password.

IMPORTANT TRIP UPDATES YOU MUST MONITOR IF GOING ON THIS TRIP ARE LOCATED IN THE 2ND POST OR HERE