IMPORTANT TRIP UPDATE:
It is with a sad heart that I must say we can not make these dates work for our trip.
/>
The owner, boat capt and personal friend of mine died unexpectedly and while his wife has been working to sell the boat and the business any deal that may material will not materialize in time for us to risk proceeding with this trip for our dates in July.
I asked a friend of mine to pick up this charter but he can not do our date. He can however change us to the following:
1. June 13-16 diving days with June 12 and 17 as travel days
2. Oct 3-6 diving days with Oct 2 and 7 as travel days
3. Cancel outright
Let us know if any of these dates can work for you.
UPDATE:
I could not get a large enough sized group that could do either of the re-do dates so we have scrubbed entirely.
I will be looking at dates for next year.
/> ScubaDiving Magazine has highlighted the top 10 wrecks off NC HERE Check it out and come join us diving the GRAVEYARD OF THE ATLANTIC!!!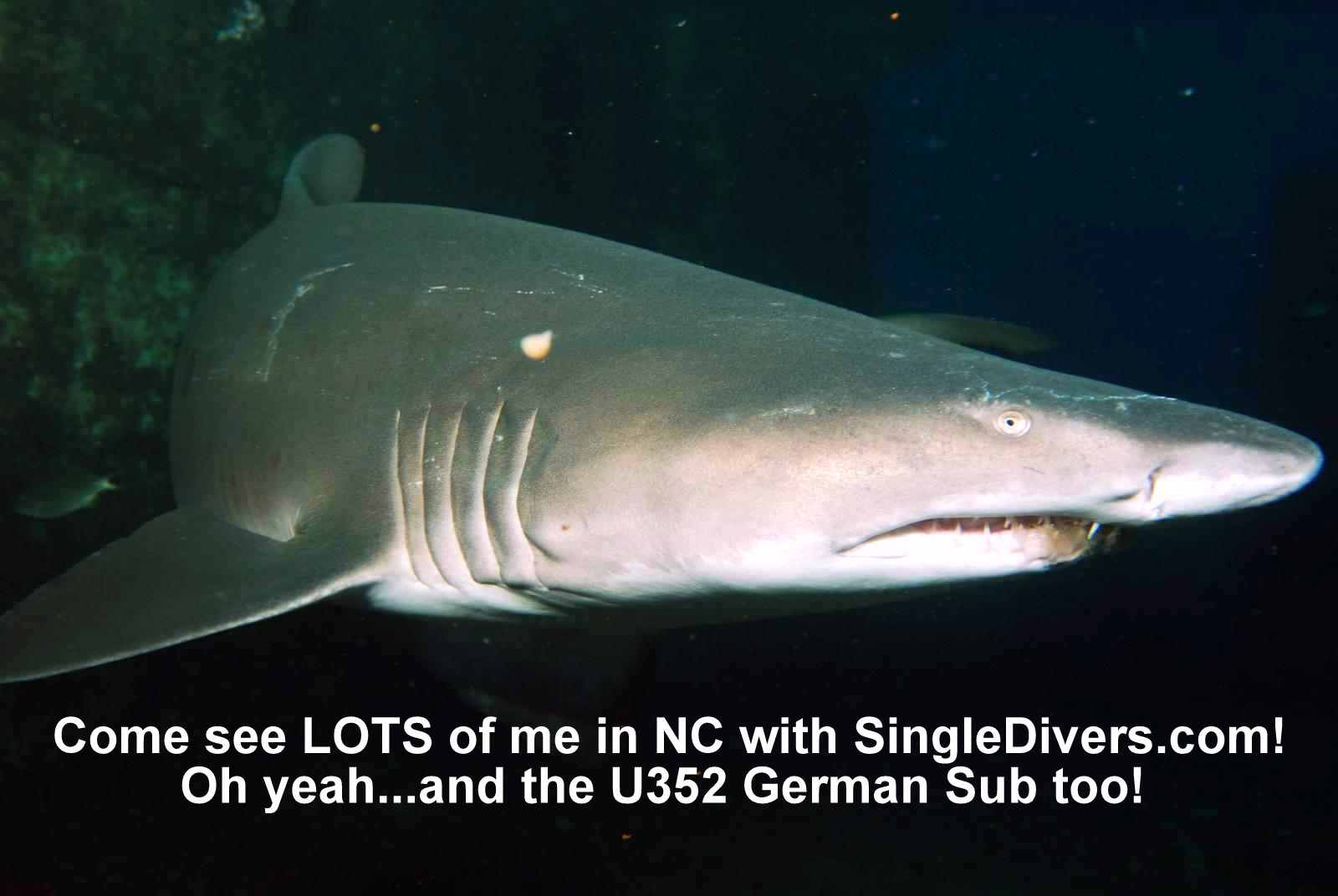 Follow the diver who followed the fish who followed the conning tower of the U352 to North Carolina's Graveyard of the Atlantic!!! But hurry...we only have 18 spots and they WILL fill FAST!!! NOTE: Spots may be limited by either 'drive in or fly in'. We will keep you posted if we have to limit one pkg option or the other and/or add a small surchg of $15-45 per fly in diver to make the local transfer from RDU work out.
[img]http://www.singledivers.com/surfaceinterval/uploads/1148665096/gal