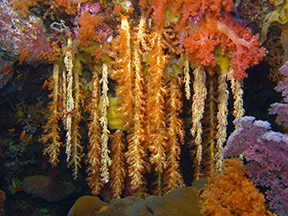 Bali & Wakatobi... Simply the World's BEST Diving!!! Rated #1 Dive Destination...So Amazing We are Doing it AGAIN!!! But don't miss this one....there are too many places in the world to see so we won't repeat this again!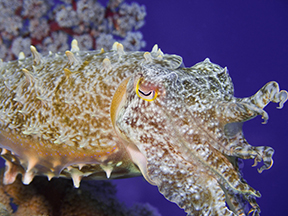 HURRY!!!

ONLY 10 SPOTS!!! Due to the popularity of this world renown destination we are offering this trip again!) Join this amazing diving excursion starting in Bali for 3 days of diving with Mola Molas and Mantas then flying to Wakatobi for another 6 days of diving where we will dive the world's most pristine reefs and experience remoteness from everyday life in total comfort.
Situated on a beautiful tropical island in the remote and peaceful Wakatobi archipelago in the Banda Sea, Wakatobi Dive Resort offers what many consider to be the best reef diving in the world. In fact the house reef is only 60 ft from the resort and one of the most beautiful sites on the island. Dive when you want...as long as you want...experience this once in a lifetime dream!
Wakatobi and Bali has it ALL!!!
This will be a trip to remember! But hurry... the spots are very limited!

The Wakatobi Archipelago is the finest diving site in the world!
Bali and Wakatobi
for
$3170 to 3440 d/o plus air to Denpasar Bali
(We can help you on air. Most are going via Cathay Pacific and staying one extra day in Bali on the back end for about $50 pp d/o for the hotel.) You'll have a once in a lifetime opportunity to see large animals in Bali and the most amazing small stuff in Wakatobi!!! This trip is limited to 16 people maximum and we have all the inexpensive bungalows! PLUS you get a 5-15% discount for being a repeat Wakatobi customer!
This trip requires a $1000 non-refundable deposit so please be sure you can go before taking a spot.
Non-Diver Pricing:
<$480> less per pkg.
NOTE:
Each package includes the 4nites/3 days in Bali and the Bali/Wakatobi/Bali Private Charter


Bali Rooms:

Premium Select Room View Wakatobi:
Premium Select Room Interior:
Bali/Wakatobi Availability Update:
SD honors a first come and first served premise that is driven by posting in our community. Once a trip has been filled from the "My Check & Documents in the Mail List" with CONFIRMED deposits/pymnts we will open an official waiting list for the trip. As openings occur we'll open up the Waiting List for add'l trip participants.
Only deposited members will decrease the number of spots on the trip.
Only members who have sent their deposit or paid for the trip TIMELY and have sent in their documents TIMELY i.e. Trip Waiver and Trip Survey will be moved to the official "Who's Going" list. Please note that while you may send pm and email requests for availability, the official availability is only available in the main trip post. Thank You! -ww
Limited Package Availability (must state pkg registering for at time of booking or booking is not valid):
Garden Bungalow/Bali Pkg $3170: 8 are avail - 4 requested but 0 not paid - 4 left
Beach Bungalow/Bali Pkg $3440: 8 are avail - 5 requested but 1 not paid - 4 left
Click here for map of resort and room locations: MAP
Who's Going:
1. Kamala aka Wreck Wench - Dallas, TX d/o
(PD $3440 - Beach Bungalow confirmed)
Nitrox-PD at resort
Waiver/Survey rec'd
2. Deb aka deb4diving - D/O,
Paid 3440
, Beach Bungalow,
Nitrox
,
Survey/Waiver Rec'd
3. Heidi aka uwfan: D/O,
Dep $3170
, Garden Bungalow,
Nitrox
,
Survey/Waiver Rec'd
4. Scott aka Cmdr. Clownfish - D/O, Beach Bungalow,
Pd $3440
,
Nitrox
,
Survey/Waiver Rec'd
, Pkg Air
5. Bill aka grayfins:D/O, Garden Bungalow,
Nitrox
,
Paid $3170
,
Survey/Waiver Rec'd
6. Mike aka Kuraman, D/O,
Dep $3170
, Twin Share, Garden Bungalow,
Nitrox
,
Survey & Waiver Rec'd
7. Susan aka keysbuddy - d/o,
Pmt $3170
, Garden Bungalow,
Nitrox
,
Survey/Waiver Rec'd
8. Tom aka SpaceDiver - D/O Beach Bungalow,
Pd $3440
, NITROX,
Survey/Waiver Rec'd
$ Rec'd but Docs Outstanding (won't be moved to the Who's Going List until docs rec'd):
Payment & Docs in the mail (Trip Numbers Do Not Decrease Until Payment is Rec'd):
1. Katherine aka Nursekat - D/O, Beach Bungalow,
Nitrox
,
Need Docs& $$
Other Pkgs such as Bali Only and Pelagian and Komodo Dancer:
1.
Trip Instructor:
Trip Videographer:Trip Photographer:
Those Wanting Classes:
Those Wanting Nitrox (Free in Bali IF YOU SIGN UP IN ADVANCE & Payable at the Resort for Wakatobi):
1. Kamala aka WreckWench YES Nitrox Bali and Wakatobi
2. Bill aka Grayfins
3. Katherine aka NurseKat
4. Mike aka Kuraman
5. Deb aka deb4diving
6. Heidi aka uwfan
7. Scott aka Cmdr. Clownfish
8. Tom aka SpaceDiver
Those wanting to Sight See one day/afternoon in Bali to see the Island to include Ubud, Temples, the Market etc:
1. Kamala aka wreckwench
2. Bill aka Grayfins
3. Heidi aka uwfan
4. Deb aka Deb4diving
5. Scott aka Cmdr. Clownfish
6. Tom aka SpaceDiver
Those wanting to Dive A Cockran for DAN Research for FREE and chance at great deal if buying one!:
1. Kamala aka WreckWench
2. Heidi aka uwfan
3. Scott aka Cmdr. Clownfish
4. Tom aka SpaceDiver
Those Celebrating a Milestone on this Trip (Birthday, Significant Dive, Etc):
1. Heidi aka UWfan: Will reach dive 100 on this trip!
2. Scott aka Cmdr Clownfish: Will reach dive 100 on this trip!

Waiting List:
NOTE: Currently we have spots available.
OVERVIEW:
This is an amazing trip...3 full days of diving in Bali with Mola Mola and Mantas not to mention other amazing sea animals! 7 full days in Wakatobi including 6 days of diving. We have negotiated a great deal for Bali that includes lovely rooms, FREE massages and lots of extras including traditional dinners and a variety of local guided diving! The prices include the Bali portion and the special charter flight from Bali to Wakatobi along with the class of room in Wakatobi stated in the packages below.
WHAT YOU'LL SEE:
Tropical coral reef diving and sea-grass habitat. Steep slopes and walls. Sea mounts, caverns and pristine reef tops. Drift dives and critter hunting. Fresh water caves. Below is just a small sample of dive sites offered as we have more than three dozen to choose from. Our house reef is world-famous. Some guests never go on a boat dive because the reef and wall right in front of our resort provides enough territory and diversity to keep them exploring for several days. There is no need to swim long distances. We even offer "taxi-boat" services to transport you to extended parts of the house reef.




SCHEDULED ITINERARY
Days Prior to start of our trip:
If you wish to arrive early in Bali or want to combine other diving adventures let us know. If you want to dive with Wakatobi again take a 5% discount for your first repeat visit, or 10% for your second or 15% for your 3rd+ visit. If you wish to add the Pelagian liveaboard you'll get a 10% discount for adding it to your trip or you can do Peter Hughes Komodo Dancer...either way we can easily add you to those itineraries!
July 11 Sat:
Depart for Bali
July 13 Mon:
Arrive in Bali -Transfer to Padang Bai Beach Resort, (Subject to arrival time at Resort 0-2 dives available. Dives available later that day if you are arriving in the wee hours of the morning or suggest sightseeing and resting for the pkg dives starting on Day 2) Dinner
July 14 Tues:
Day 2 Bali
07:00 Breakfast
07:30 Dive Briefing
08:00-8:30 Depart for 3 dives (TBD including Manta Point at some time during the schedule)
Lunch via Narcosis Café at Padang Bai or on boat
15:00
FREE
Afternoon dive in Padang Bai Area
FREE Balinese massage to be set up
18:00 Optional night Dive
19:30 Dinner
July 15 Wed:
Day 3 Bali
07:00 Breakfast
08:00 Depart for 2 dives Tulamben Liberty Wreck & Drop Off Wall
Lunch at Paradise Café in Tulamben
15:00
FREE
Afternoon dive in Tulamben Area (Syriah a traditional and really great Bali Muck Dive)
FREE Balinese massage
18:00 Possible Optional night Dive (TBD)
19:30 Dinner - Balinese Buffet & Balinese dancing
July 16 Thurs:
Day 4 Bali
07:00 Breakfast
08:00 Depart for 2 dives Tepekong / Mimpang (Conditions Permitting)
Lunch at Narcosis Café in Padang Bai
15:00 Afternoon FREE or Optional Sight Seeing available to do Ubud, Monkey Tours, Volcano etc (If at least 4 people want to take the entire day to sightsee that can also be arranged. The scheduled sightseeing bus will do a half day for those wanting to maximize diving or just relax, let gear dry and have a massage.)
19:30 Dinner – Babi Gurling - traditional food (pig on the spit)
NOTE:

BALI PKG INCLUDES NITROX FOR THOSE CERTIFIED BUT WE MUST KNOW YOU ARE DIVING IT IN ADVANCE TO QUALIFY!
July 17 Fri:
Depart Bali early am flight TBA to Wakatobi, check into hotel, catch a dive or rest!
July 18 Sat to July 22 Wed:
EAT, SLEEP, DIVE!!! Unlimited Diving Package at Wakatobi!
July 19 Thur:
Dry gear, day of relaxation, see the island, visit the villiage
July 24 Fri:
Return to Bali by 16:00, and therefore international flights connections are possible after
17:30
. (Or you can stay another day in Bali. If you desire to do so we can book you a very inexpensive room near the airport. Last trip we had quite a few stay this extra day.)
July 24th Fri:
If departing Bali for your international flight you'll arrive back in the States on the same day July 24th .
Additional Tours:
If you want to book add'l tours after our trip let us know! We'll have a full list of them posted soon.
Boat Diving Because of our very fortunate location there's a wide range of superb dive sites within reach of our dive boats. We have about 40 sites that we regularly dive, all accessible by a normally short boat ride. Boat rides range from 10 minutes up to max. The furthest sites are about one hour away. Shore Diving Our "signature dish". This is what has made Wakatobi the number one choice among not only resort divers but also liveaboard lovers. World's best shore diving. Simply get your gear and step right out on the beach, get in the water, flip your fins a few times and enjoy some of the most amazing reef life you will ever see. The house reef top is so prolific that many photographers find themselves out of film* before they have even reached the drop-off (located approx. 80 yards in front of the Resort proper). Taxi Boat Diving Our house reef is more than three (3) miles long. We offer a service that allows you to explore dive sites on the house reef normally not accessible from the resort. Due to the house reef being so expansive this adds several sites for you to enjoy. Simply let one of our dive guides know that you and a buddy (or a group of up to 6 divers) wish to go out with a tender boat and they will help you get your gear on board. Then, as the boat glides out over the reef you fine tune your gear and get ready for the dive. Once over the site you will do a back roll to enter the water. The dive location will be chosen so that the current will bring you back to the resort. After a perfect, impression-intensive dive, you can then exit the water at the end of our jetty (or on any part of the beach) where our attentive local staff will be standing by to carry cameras and dive gear. Night Diving Night diving at Wakatobi is fantastic!. One or two night dives (depending on length of the trip and weather) will be offered from the boats. You can dive any night on the house reef in front of the resort (unguided). Simply gear up in the diver preparation area and walk-in off the beach. Night dives should be finished at the latest by 10.00 p.m. but special arrangements can be made to dive at other hours.
Max Depth: 80 ft Water Temp: ave 78-79 degrees F Air Temp: 82-84 degrees F
PACKAGES INCLUDE:
Click here for map of resort and room locations: MAP
Garden Bungalow (GB) Package
- Includes Bali Pkg, round trip Flight from Bali to Wakatobi and rooming located slightly behind the Beach and Premium bungalows. These offer more shade after a long day in the sun on the boats. Comfortably equip with everything you need for an enjoyable stay.
$3171 USD
(includes Bali package and Bali/Wakatobi/Bali Charter Flight)
Beach Bungalow (BB) Package
- Includes Bali Pkg, round trip Flight from Bali to Wakatobi and rooming similar in size as the Garden Bungalows, but located front-row, facing the south beach. The breeziest choice for those not wanting to use the AC.
$3440 USD
(includes Bali package and Bali/Wakatobi/Bali Charter Flight)
Bali July 13-17:
• 4 nights/3 days d/o hotel, diving, meals
• SD Famous 'Meet & Greet Get To Know Everyone' Parties
• Experienced Renewed & insured Bali Dive guide
• All land and sea transport.
• Air fills and weight belt / Nitrox fills in Padang Bai if certified Nitrox diver
• Breakfast, Lunch & refreshments during diving program.
• Evening Meals are included
• Accommodations while on package at Padang Bai: New deluxe sea view accommodation with A/C, hot water, fully stocked mini bar and wine selection, Sat TV and DVD player with large selection of DVDs.
• Taxes and service charges.
• SD T-Shirt commemorating the trip!
Wakatobi July 17-24:
• 7 nights/6 days unlimited diving in a double occupancy room in the package of your choice (see above)
• All Inclusive meals prepared by world class chefs
• Unlimited Shore Diving...easy and beautiful!
• Flight from Bali to Wakatobi and back to Bali included
• All taxes included
• Welcome Cocktail
• Daily SD.com H20 Happy Hours
• Diving Gifts and Giveaways from various SD Vendor Partners as available
PACKAGES DO NOT INCLUDE:
• Airfare to Densapar Bali DSP
• Sodas, Diversitea, alcohol and specialty coffees
• Possibly (1) meal not covered during Bali portion of trip
• Optional Sightseeing in Bali
• Extra massages
• Nitrox upgrade ($190 in Wakatobi payable at Resort)
• Rental, instruction and retail charges at Wakatobi approx $180+ per week or $40+ per day
• Crew gratuities usually 15% of base pkg
• Trip Insurance is
MANDATORY FOR THIS TRIP
(see the end of this post for 2 great insurance links)
• DIVE Insurance is
MANDATORY!
DIVE insurance is VERY inexpensive. Even if you have insurance that you think covers DIVING ACCIDENTS and air lifts…it is CHEAP to get a supplemental policy to ensure you are cared for. (see the end of this post for 2 great insurance links)
OPTIONAL:
Non-diver discount:
Less $TBD USD / diving day for guests not participating in the diving program. Diving days equal resort stay minus one day.
Nitrox pricing:
$190.00 USD Payable at the Resort
Price Per day $35.00
Dive equipment rental:
Wet suit, regulator/octopus, computer, Buoyancy compensator, mask/snorkel/fins.
Please inquire in advance as supplies are limited.
estimated daily rental $30-40 USD estimated 7 days $180.00+ Payable at the Resort
Single Supplement Bali:
$45 per night on d/o pkg price or $90 per night for extra nights includes breakfast but not diving.
Single Supplement Wakatobi:
75% of base pkg price as add-on
DISCOUNTS:
•$25 rebate eligible after trip for SD premier and above memberships
• Sign up and deposit for this trip in 2008 and only pay $800 per person non-refundable deposit. (Deposit can be refunded via claims on your trip insurance if you have to cancel.)
• Everyone who signs up for this trip in 2008 and deposits will also be eligible to win a FREE NITROX pkg for the week at the resorts.
•Price includes cash discount. Please add 3% if paying via paypal or credit card.
TRANSFERS:
Bali:
Transfers from the airport to the resort are included. Depending on your time of arrival you may encounter a small surcharge for a private transfer. Transfers from the resort to the airport to fly to Wakatobi are included. Due to variable nature of people's return from Bali to their original departure cities, transfers back to the airport in Bali may NOT be included if staying an extra night.
Wakatobi:
Transfer from Bali resort to Bali airport to Wakatobi airport to Wakatobi resort and back to Wakatobi airport and ultimately the Bali airport are all included. Only the transfer from the Bali airport to a local resort if needed may NOT be included, however these transfers do not usually exceed US25-$30.
AIRFARE:
We have a pkg with limited availability on Cathay Pacific However you are free to book your own airfare. PLEASE TELL US YOUR INTENTIONS when you book so that we can ensure enough people for the group contract. On the Charter Flight from Wakatobi we will return to Bali by 16:00, and therefore international flights connections are possible after
17:30
.
(Or you can stay another day in Bali. If you desire to do so we can book you a very inexpensive room. Last year about 40% of the people stayed an extra night. We will set up a hotel near the airport for that last night.)
Here is the flight I booked on Cathay Pacific who we used last year and were very pleased with the quality of service and newnews of the planes. It should still have plenty of spaces on it...even in seats near me for those booked on this trip so far.

The plan is to fly in on Jul 11 (arrive the 13th) and then depart the 25th (since the flight on the 24th leaves earlier than the commuter flight from Wakatobi returns to Bali) and then stay that extra night in Bali (about $50US) to unwind and sightsee a bit (or pick up your custom wetsuit if you ordered one at Padang Bai) and then depart the 25th and arrive back in the US the 25th. (If you HAVE to return the 24th there is a possible way for me to get 1 or 2 people max on the flight on the 24th or you can take another carrier but you have to pm/email me.)



11 Jul CX883 seat 31K
LAX 23:50 HKG 05:25 +2 0 24:00 744 eTicket Restricted Economy (M)
13 Jul CX785 seat 31A
HKG 10:05 +2 DPS 14:50 +2 0 744 eTicket Restricted Economy (M)
25 Jul CX784 seat 32A
DPS 16:00 HKG 20:45 0 21:05 773 eTicket Restricted Economy (K)
25 Jul CX880 seat 33K
HKG 23:40 LAX 22:05 0 773 eTicket Restricted Economy (K)

Price $1523.10


Each ticket is booked via CathyPacific's website which is a bit tricky but not impossible. I can assist you with booking but I'll have to do it under your name and will need you on the phone to book it or you can use my seats and info and proceed to www.cathaypacific.com to book directly.
VISA INFORMATION:
When international travellers enter Indonesia, they are obliged to comply with Indonesian immigration regulations. These include (but are not limited to):
- at least 6 months validity left to run on your passport, past the date of entry.
- at least one totally clear visa page (important - this must be a visa page, not just an endorsement page at the very back)
- a valid ticket to leave Indonesia within the validity period of your visa - in most cases 30 days.
ADDITIONAL BALI HOTEL INFORMATION:
Deluxe Rooms:
The comfortable interior of this 18 sqm living room is made of wood and Rattan. The double bed measures 1.8 by 2 m & single bed measures 1.4 x 2m. Further features are bedside tables, plus a closet with electric mini safe; Satellite TV, DVD player, full mini bar and a selection of over 600 DVDs are a further feature. The 6 sqm terrace features two seats, a table and a laundry rack. Two of the terraces have a an uninterrupted View of Nusa Penida with enough space for up to 2 sun lovers plus a mini bar at hand . The deluxe bungalows feature fan plus air-conditioning. The angled ocean view is a great way to relax after a days diving. Local restaurants but 50 meters away and the ocean laps gently 20 meters from our store front.
How to Book a Spot on this Trip:
1. Post in this thread that you plan to join us and advise your check or payment is in the mail or on it's way.
You MUST tell us what package you want or we will NOT accept your booking until you do.
We'll then put your name on the 'check's in the mail' list.
(Please send your pymt asap as we will NOT hold any spots on this trip. Your spot is confirmed when we receive your $1000 non-refundable deposit.)
- To post on the site you need to register as a member of the site. Registration is free or if you want to upgrade premier membership levels are available for as little as $35 a year.
Click here to learn more.
2. Fill out the Trip Rooming & Diving Survey plus the SingleDivers.com Medical Liability Release which you'll find under "Stuff you need to know for ALL SingleDivers.com trips & activities!" or
click here to link to it.
(Send a PM or an email to trips@singledivers.com for the password.)
3. Send your deposit for the trip and/or monies due based upon the payment schedule posted below and payment options. If you need to make special arrangements about payments with me please contact me and I'll gladly try to work with you. See below for our credit card authorization form.
4. We need to know what day you are arriving and departing as well as flight times, if you need rental gear, if diving nitrox in Wakatobi (only limited nitrox avail in Bali) if you want d/o for the whole trip or if you want s/o for any portion of the trip. You MUST include as much of this information as possible with your initial reservation.
YOU MUST INCLUDE THE PACKAGE YOU WANT TO BOOK AS PACKAGE TYPES ARE VERY LIMITED.
PAYMENT OPTIONS:
REMINDER....

We have moved our headquarters from Texas to SOUTH CAROLINA!! The Address below and FAX numbers have been changed to show our new information. For Wreck Wench's post about the move information, see here.
If paying via check or money order
: Please make payment to SingleDivers.com LLC and send payment along with payment details
(such as trip name, your screen name, what you are paying for)
to:
c/o Kamala Shadduck
SingleDivers.com
732 Dive Buddy Lane
Salem, SC 29676 -- Note: this is our new address!
214-350-7003
kamala@singledivers.com
Please add 3% if paying via paypal or credit card.
If paying via paypal
: Go to www.PayPal.com and send payment to kamala@singledivers.com Be sure to include your address, contact number and screen name in the details section.
If paying via credit card (Visa, MC) or Check-By-Fax
: Download the SD Credit Card or Check-By_Fax Authorization Form, complete and fax to 864-944-6769 --NOTE! This fax number is
effective MAY 14th
.
Click here for the form and ask trips@singledivers.com for the password.
PAYMENT TERMS & SCHEDULE:
ASAP:
$1000 non-refundable deposit immediately (Tip: Pay deposit via paypal +3% to ensure your spot. Spots will be reduced ONLY after posting you wish to go and deposit/trip$ is received.)
NOTE:
If you deposit in 2008 your deposit is only $800 vs $1000.
PROGRESS PAYMENTS:
a. $1000 non-refundable deposit due at booking to hold a spot (ONLY $800 if you Deposit in 2008)
b. Feb 1, 2008: $1400
c. Apr 1, 2008: $770 Garden / $1240 Beach
d. Nitrox $190 Payable at the resort.
Note:
Trip must be paid in full
90 days
prior to departure. Missing payments can forfeit your spot to someone on the waiting list.
IMPORTANT TRIP UPDATES:
1.
School Supplies:
As is our tradition we take school supplies on our trips to the under priviledged children of the countries we visit while diving. Bali and Wakatobi are no exception and we will have many orphanages to bring relief to. One of the non-diving afternoons we will take whoever would like to join us and drop off the school supplies to the kids. I have seen grown men tear up at the look on their faces when they see us.
So PLEASE keep your eye out for school supplies on sale as these items are extremely expensive in the countries we visit.
Remember a child can play with a can or a box and use great imagination pretending it is a castle, fort, car or space capsule. But they can not make do as well when they need school supplies so that they can learn and better themselves.
2. Check out these reviews:
Centotes
3.
FAQ:
- check here often!
Q.
A.
TRIP INSURANCE
IS OPTIONAL BUT STRONGLY RECOMMENDED FOR THIS TRIP. PLEASE obtain TRIP insurance as it is VERY inexpensive and will protect your investment.
REMEMBER IF YOU MISS THE BOAT….YOU MISS THE TRIP! You can purchase it right online as well as check quotes etc .
Click here for a free quote or to purchase online!
--or--
Click here for another provider that provides excellent rates and coverage!
DIVE INSURANCE
IS

MANDATORY

FOR THIS TRIP. DIVE insurance is VERY inexpensive.
Even if you have insurance that you think covers DIVING ACCIDENTS and air lifts…it is CHEAP to get a supplemental policy to ensure you are cared for.
Click here for Diver's Alert Network and use our

reference ID 1603080

.
--or--
Click here for Dive Assure where you can

get BOTH TRIP & DIVE insurance in one convenient package

!