So have you guessed who we are? Yes? No? Maybe?
It doesn't matter because you can STILL enter to win the FREE WAKATOBI trip to be given away on Sept 7th. (See entry info below.)

Wondering why the guessing game?

Mostly to get you to read past the name of our company Huh?
Most people hear our name and assume we are a dating site. But back in the day (not that long ago) if you did not have a buddy they asked 'who was a single' which is why to this day you are charged a single supplement if you don't have someone to share a room with you. And no you weren't being penalized for not being married...rather you paid more for not having two people sharing a room.
But don't worry...we won't penalize you either with single supplements even if you travel with us by yourself.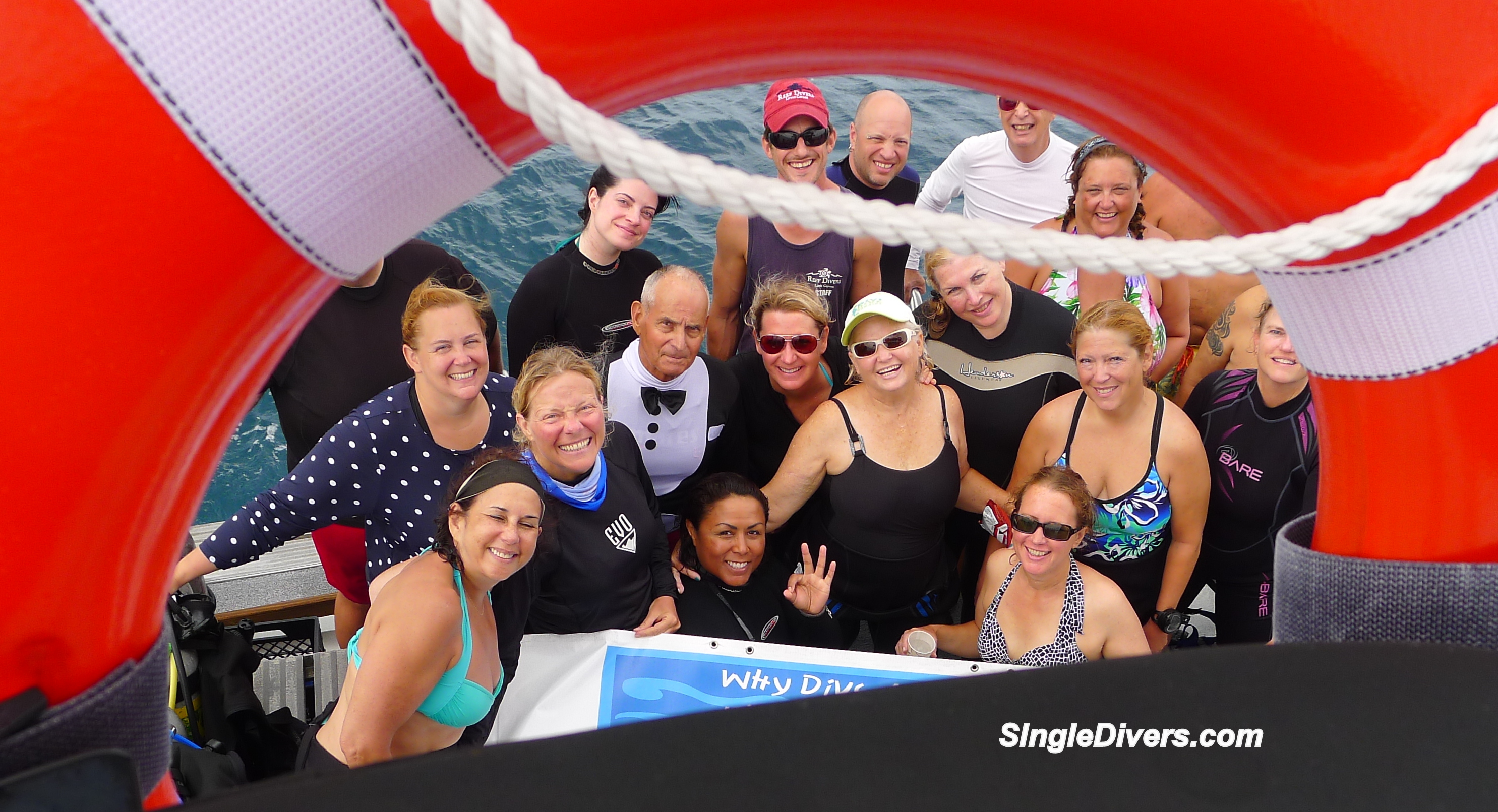 But what has that got to do with winning a trip to Wakatobi? Or helping dive shops build a risk free travel program? Or even getting group rates?
ENTER TO WIN FREE DIVING BELOW:

Glad you asked! But first let's take care of business.... please click HERE and complete our CONTACT US form. In the details put I WANT TO WIN WAKATOBI* along with any other questions you may have for us on how we can help you save money, find fun and exciting dive trips, avoid single supplements or build a risk free 5 star travel program for your dive shop.

Now that we've taken care of that business, let's address a few other things people don't know about us or think they know about us.

1. Our name is SingleDivers.com but we are NOT a dating site. Our hookups are to TANKS!!!
2. We are however a travel club that has over 10,000 members from 35 countries who love to travel, dive and experience the world's best dives safely and with the company of others just like themselves.
3. We cater to solo, married but "the spouse does not dive", and single divers who want to dive around the world as well as near home
4. Catering to the solo travelers leaves us with rooms containing king/queen beds that we have a hard time selling so we often offer "sleep together" discounts for anyone willing to share the bed.
5. In the past eleven years we've grown into a travel wholesaler enabling us to offer great deals on even greater group trips for our members and recently for dive shops.
6. Being married to a dive shop owner (see I told you we weren't a dating site) I saw how hard it was for a dive shop to successfully run a trip or to offer more than one trip a year. Our travel program eliminates all those problems without costing the dive shop a penny beyond the competitively priced spots they fill on our trips. (Ask us for more details if interested!)
7. We NEVER cancel a trip no matter how few or how many people are on it. We never have...and never will. Now THAT is vacation insurance!

So don't judge a book by its cover. SingleDivers.com offers a great deal more than the name implies. And we hope you'll take a minute to register for the FREE WAKATOBI trip we are hosting and giving way Sept 7th. Simple click HERE and complete our Contact Us form stating I WANT TO WIN WAKATOBI and you'll be entered to win the trip.

We also hope that you'll have questions on how we can save you money on your next dive trip or how you can build a risk free travel program for your dive shop or group!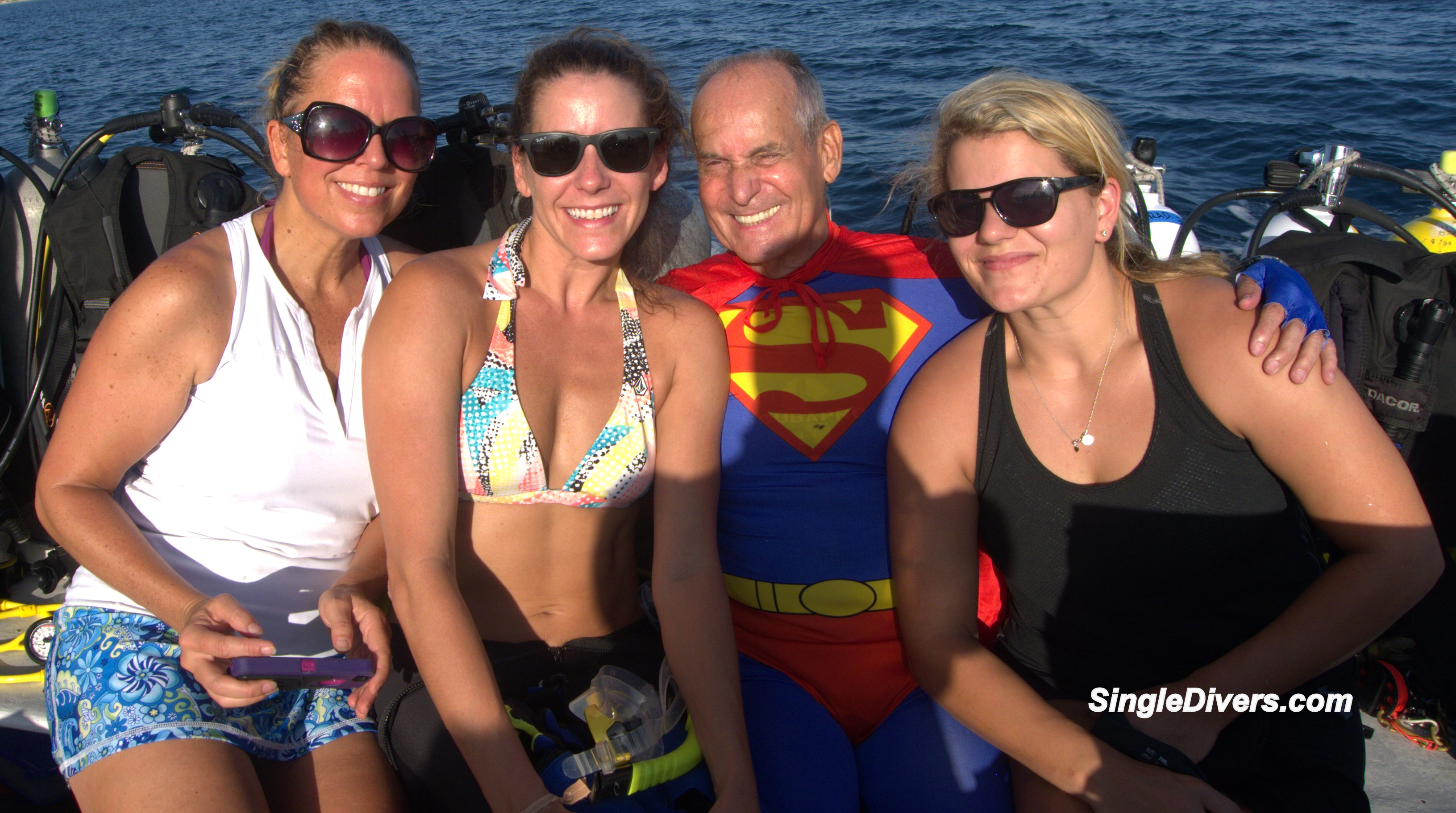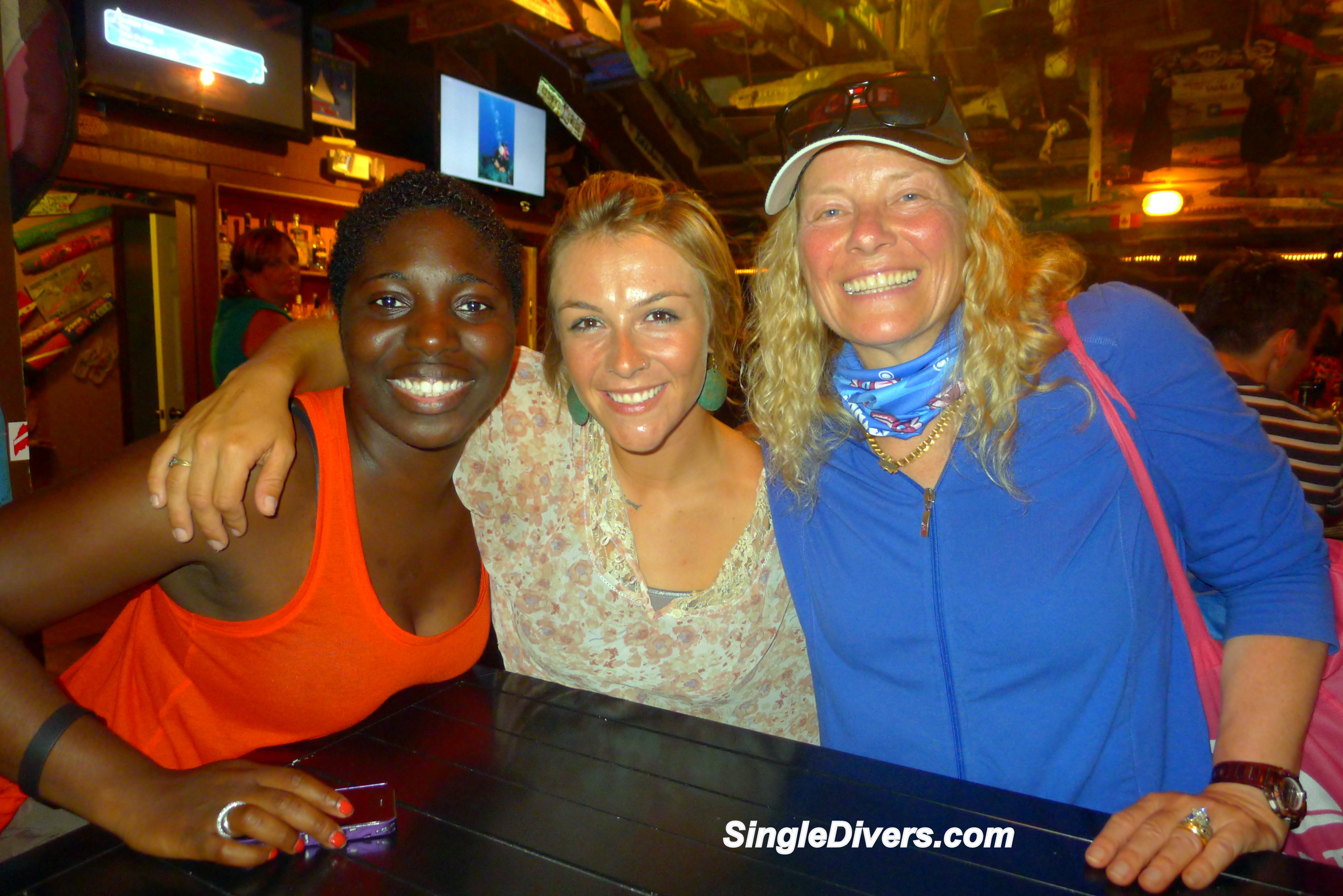 UPCOMING TRIPS: HERE
HOME: HERE
CONTACT US: HERE